LR, SDC Ship Design and Consult develop space saving concept for methanol-fuelled vessels
Duo has developed a new concept for the use of ballast water tanks in place of cofferdams around methanol tanks, allowing ship operators more space for methanol fuel technology.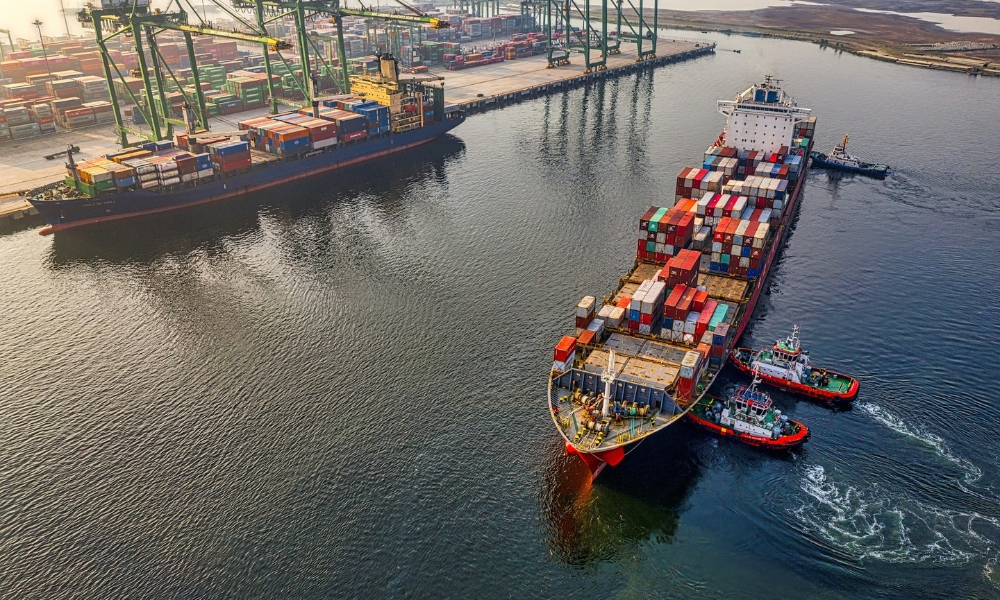 Classification society Lloyd's Register (LR) on Friday (17 November) said in collaboration with SDC Ship Design and Consult, it has developed a new concept for the use of ballast water tanks in place of cofferdams around methanol tanks, allowing ship operators more space for methanol fuel technology.
For retrofits of methanol technology on existing ships, the development is expected to enable shipowners to convert their vessels without a loss of valuable space, by removing the requirement for cofferdams around fuel tanks as required by MSC.1/Circ.1621.
Cofferdams are large spaces used to prevent contents from adjacent tanks leaking directly to other areas. The need for this space either increases the size of a vessel or takes space that could be better utilised, and correspondingly increases a ship's fuel consumption.
The innovation is expected to greatly reduce the likelihood of cross contamination by enhancing tank boundaries with thorough welding processes, increased quality controls and additional safety measures.
The concept is expected to allow for an efficient vessel design for a wide range of ship types and will see LR generally accept the use of ballast water tanks in place of cofferdams, as required by IMO interim guidelines for the safety of ships using methyl/ethyl alcohol as fuel.
The innovation is relevant for both new constructions and conversions, with defined design requirements set under a project specific design and arrangement process. The collaboration followed a retrofit project with SDC Ship Design in which LR and SDC jointly developed the concept.
Colin Rawlins, Strategic Business Partner and Senior Representative for Germany, Lloyd's Register, said: "LR is pleased to unveil its innovative concept for the installation of methanol fuel tanks without the requirement for cofferdams. This development will allow both new construction projects and conversions to utilise space otherwise taken up by cofferdams to install methanol as fuel technology, thereby helping to accelerate the maritime energy transition with easier adoption of alternative fuels such as methanol."
Michael Waechter, SDC Managing Director, said: "It must be in everyone's interest to find simple and therefore efficient solutions for the implementation of alternative fuels in order to speed up the transition to net-zero shipping. These solutions must not compromise safety in any way and should be based on the respective physical/chemical properties of the fuels. The developed solution helps us to accommodate more methanol capacity in less space and thus increases the efficiency of the ship. However, further efforts are needed at all levels to make alternative fuels more commercially attractive."
Manuel Ortuño, Global Manager Ship Structures Specialised Ships, Lloyd's Register, said: "LR and SDC have developed this concept to help overcome the difficulties the industry faces with the application of the IMO Interim Guidelines. This innovation will provide an equivalent level of safety without the need for cofferdams, thereby allowing for efficient ship design and conversion opportunities."
Lloyd's Register recently published a report on Engine Retrofits that evaluated the state of technology, integration and compliance, alongside the business case for retrofitting vessels. One of the key challenges with retrofits identified by the study is system integration, with significant issues such as accommodation for larger fuel tanks, space for fuel preparation equipment and ensuring safety measures are in place, to rapidly retrofit the existing fossil fuel flee
Related: LR report: Lack of yard capacity and capability could compromise marine retrofit ambitions
Photo credit: william william on Unsplash
Published: 20 November, 2023
China: ClassNK AiP issued to SDARI for three vehicle carrier designs with alternative fuel propulsion
ClassNK has issued AiPs for ammonia ready, methanol dual fuel and ammonia dual fuel vehicle carriers which were developed by Shanghai Merchant Ship Design & Research Institute.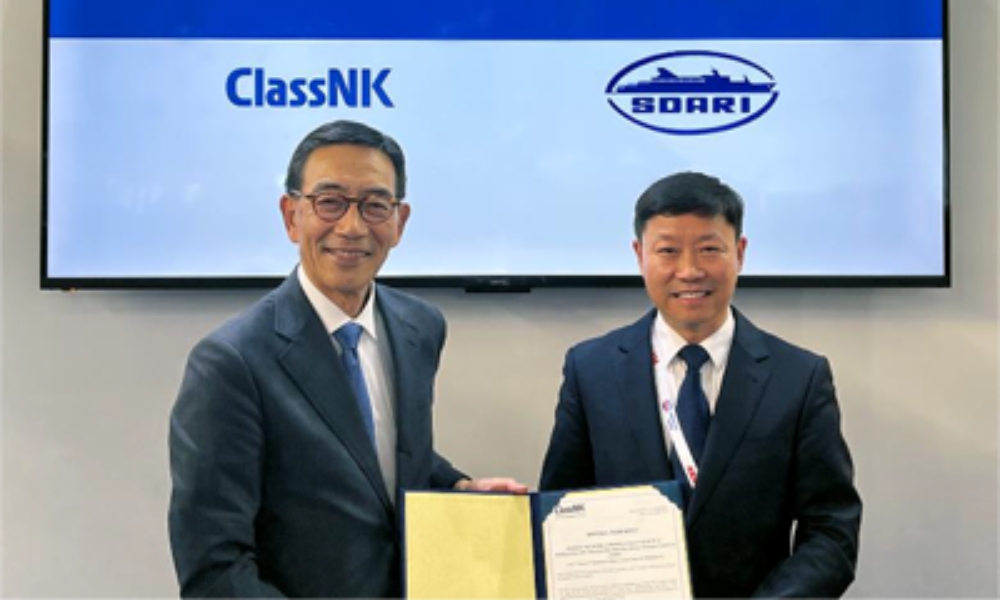 Classification society ClassNK on Wednesday (6 December) said it has issued Approvals in Principle (AiPs) for three vehicle carrier designs developed by Shanghai Merchant Ship Design & Research Institute (SDARI) at Marintec China 2023.
The first AiP acknowledged an ammonia ready, LNG dual-fuel vehicle carrier with a capacity of 7,000 CEU, a significant first in China's independently developed design. SDARI integrated the GTT MARK III Flex containment system for LNG and ammonia fuel storage to maximise the cargo capacity efficiently.
ClassNK also granted AiPs for both methanol dual-fuel and ammonia dual-fuel vehicle carriers, each with a capacity of 10,000 CEU, which is envisioned to lead the development of ultra-large vehicle carriers.
'SDARI has created these three models exemplify the new generation of green vehicle carriers, adaptable to various alternative fuel options and catering to future market demands," ClassNK said in a statement.
"ClassNK has engaged in SDARI's development projects, and carried out its review in accordance with the relevant standards, including its latest structural rules Part C and Guidelines for Ships Using Alternative Fuels."
"Marking the AiPs as the milestone, ClassNK is committed to further providing expertise to assist the design firm's initiative in expanding the industry's pathway for the transition to decarbonisation."
Photo credit: ClassNK
Published: 7 December, 2023
Bunker Holding among firms committed to support renewable hydrogen-derived marine fuels
Signatories of the Joint Commitment include Maersk, Mitsui O.S.K. Lines, Trafigura, WinGD, X-Press Feeders and MAN Energy Solutions.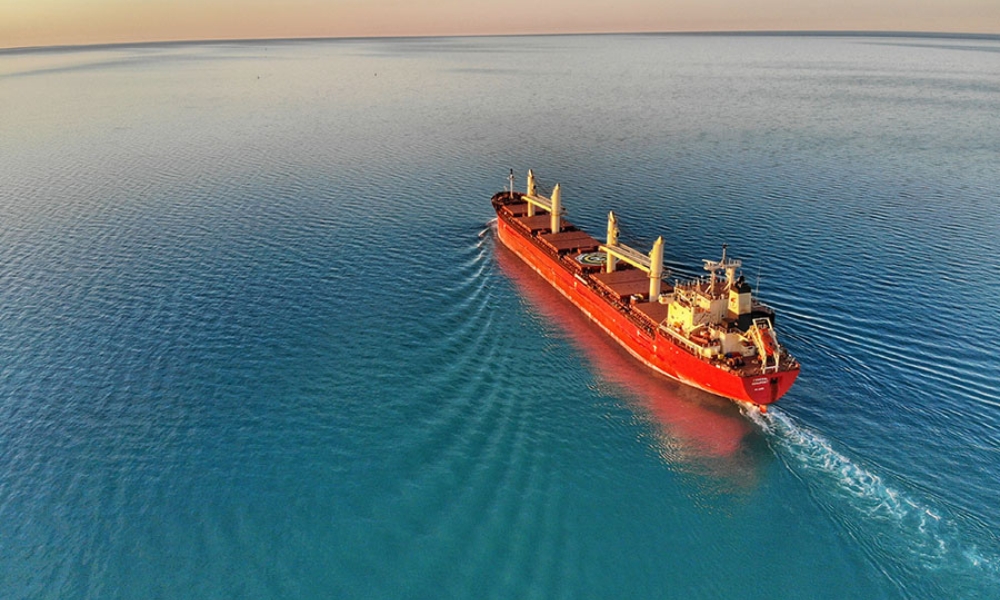 Thirty leaders in the shipping sectors – including cargo owners, ship operators, ports, bunkering companies, and equipment manufacturers – on Wednesday (6 December) signed a Joint Commitment, organised by the UN High Level Champions and RMI, at COP28 to enable the use of renewable hydrogen-derived shipping fuel this decade to meet maritime industry decarbonisation targets.
Signatories of the Joint Commitment include Bunker Holding Group, Maersk, Mitsui O.S.K. Lines,  WinGD, X-Press Feeders, Trafigura and MAN Energy Solutions. 
The Commitment includes important targets for fuel use, fleet development, and port infrastructure needed to get the nascent green hydrogen industry to scale.
To reach targets set out in the International Maritime Organization (IMO)'s 2023 Strategy, adopted by 175 member states earlier this year, the average ship's greenhouse gas intensity will need to be reduced by 86% by 2040. Achieving this requires large-scale and rapid growth in the use of zero or near zero-emission fuels, of which green hydrogen-derived fuels like ammonia and methanol will play a crucial role. Legally binding international regulations that enter into force in 2027 will require the use of low-emissions fuels.
Ports and ports' enablers have added their support for the Call to Action, committing to invest in infrastructure and safety projects to support re-fueling of ships with green hydrogen and its derivatives.
Rasmus Bach Nielsen, Global Head of Fuel Decarbonisation for Trafigura, said: "We will only achieve the deep decarbonisation of shipping by switching to zero-emission fuels derived from renewable-based hydrogen. As one of the world's largest charterers of vessels, the commitments we are making alongside others should encourage investment by ports and port enablers serving shipping routes to invest in the necessary infrastructure. This in turn will help further incentivize the production of green hydrogen and hydrogen-derived fuels for use in shipping."
Keld R. Demant, CEO of Bunker Holding Group, said: "As the world's largest bunker supplier, Bunker Holding Group fully supports the IMO GHG Strategy for decarbonising the shipping industry. We contribute by partnering with alternative fuel producers, and handle trades and logistics related to the last mile delivery. But to succeed, all industry stakeholders along the value chain need to stand together."
"To stimulate the demand and supply of zero or near-zero fuels, IMO should adopt pricing incentives as well as requirements for alternative fuels. Regulatory insurance is a prerequisite for the necessary investment in production, infrastructure, and new vessels."
Equipment manufacturers also joined as signatories, committing to support research and development efforts to further green hydrogen-based fuel deployment in the maritime sector.
Uwe Lauber, CEO of MAN Energy Solutions, said: "Regardless of what other future-fuels eventually come into play, green hydrogen and green fuels derived from it will undoubtedly play a major role in all scenarios. At MAN Energy Solutions, we strongly believe that shipping is the ideal enabler for a hydrogen ramp-up, consuming as it does around 300 million tons of conventional fuels annually."
"Currently, our subsidiary – H-TEC SYSTEMS – is building a manufacturing facility for PEM electrolysis stacks for green hydrogen, which will add to the necessary scaling and market for zero-emission fuels. We are happy to add our voice to the growing alliance pushing for marine decarbonisation."
Takeshi Hashimoto, CEO at Mitsui O.S.K Lines, Ltd. (MOL), said: "For a general shipping company such as MOL, there is no single solution for vessel fuel. We will promote the adoption of optimum fuels including hydrogen, ammonia and any other potential green fuels for each business on the premise of achieving net zero in 2050 and our interim milestones."
"In addition to working on the development and operation of vessels from the perspective of fuel users, we will work with diverse partners to urge upstream players of the fuel supply chain to join our efforts to expand the use of new fuels."
As part of the Commitment, green hydrogen producers agreed to produce 11 million tons of the low-emissions fuel for use by the shipping sector by 2030. Longer term, a decarbonised global shipping sector will become one of the largest demand sources for green hydrogen, projected to account for approximately 15 percent of total demand by 2050.
Alex Hewitt, CEO of CWP and chair of the Green Hydrogen Catapult, said: "In the mission to decarbonise shipping using green hydrogen and derivatives, global collaboration is key. This statement highlights the need for all participants across the value chain to collaborate deeply on both the supply and demand sides. We're not building big green energy projects; we're catalyzing change. It's time for a determined step forward to foster projects that go well beyond current thinking on scale and get us straight onto the scale up fast track."
To meet growing demand and enable decarbonised vessels, fuel supply and infrastructure must be present at ports on both sides of shipping routes, a fact that will require significant international coordination and investment.
Sam Cho, Port of Seattle Commission President, said: "In the Pacific Northwest, we are actively working with our industry partners to catalyse development of a regional market for zero emissions fuels. We see green hydrogen as having significant potential to decarbonise maritime."
"Green corridors focusing on cruise to Alaska and cargo with the Republic of Korea are already underway. A critical next step is to look beyond our own port, and to ensure that our strategies align with future planning and investment in fuel supply in our region and around the world."
Signatories called on governments to follow suit and support private sector collaboration with ambitious fuel standards and clean fuel mandates. To date, 41 governments have formulated national hydrogen strategies, many of which specifically address the shipping sector. Further action is needed to align and commit to well-to-wake emissions accounting, creating an enabling policy environment for verifiable low-emissions fuels.
"In support of our collective actions we call on the IMO and member States to adopt a GHG pricing mechanism, a levy, as the most appropriate mechanism to achieve a just and equitable transition, among other measures. Collective action and cross sector cooperation is vital to make sure that shipping's zero emission transition happens smoothly and quickly," Nielsen at Trafigura said.
Note: The Joint Commitment document can be viewed here.
Photo credit: Chris Pagan on Unsplash
Published: 7 December, 2023
Marine Fuels 360: Methanol presents easiest path towards maritime decarbonisation, says DNV
Captain Singh was confident the bunkering infrastructure in Singapore will be ready to welcome methanol-fuelled vessels due to the coordinated efforts between various agencies.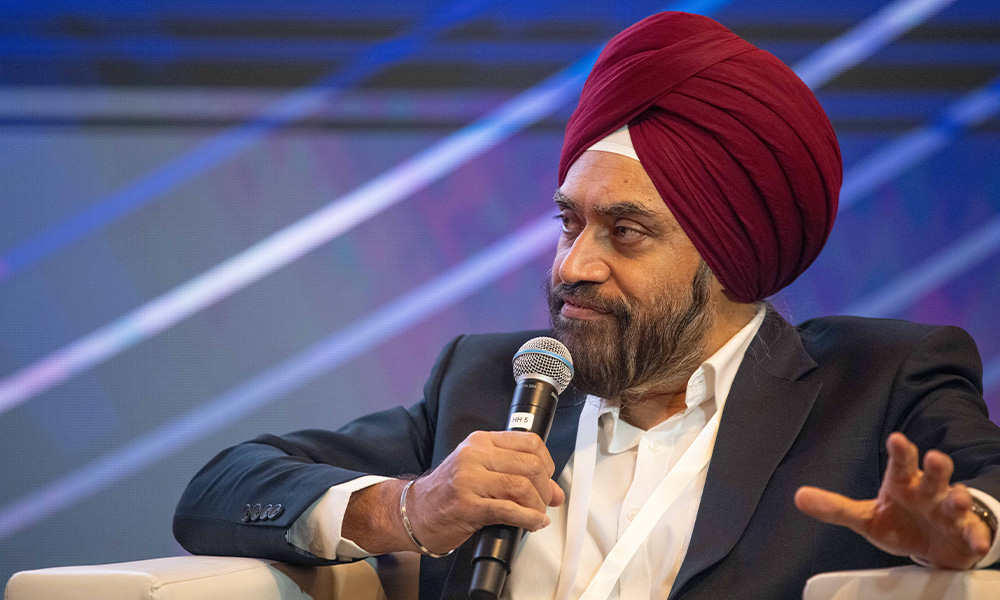 The use of methanol as a bunker fuel presents the least path of resistance towards maritime decarbonisation, believes the Principal Consultant, Head, Research and Development, Maritime Advisory, SE Asia, Pacific, and India at classification society DNV.
Captain Satinder Singh Virdi was speaking amongst panellists in the Methanol Panel session at Marine Fuels 360 on Tuesday (28 November) when he offered an opinion about reasons behind the increasing awareness of methanol as a marine fuel.
"The ease of adopting methanol is perhaps one of the reasons. The product exists as a liquid at ambient temperature and has been carried on vessels for the last 80 years, so it is not something new," he stated.
"What is new is we're going to use methanol as a bunker fuel. Ease of adoption, ESG compliance, as well as getting closer to decarbonisation goals are the drivers for shipowners adopting methanol."
According to Captain Singh, the trend for methanol-fuelled newbuildings have continued in October where DNV's Alternative Fuels Insight (AFI) platform recorded 230 vessels on order where 156 comprises of containerships.
"The trend started when Maersk increased their newbuild order of methanol-fuelled vessels; before that it was mostly LNG as an alternate fuel," he said.
Captain Singh was confident the bunkering infrastructure in Singapore will be ready to welcome methanol-fuelled vessels due to the coordinated efforts between the Singapore Shipping Association, Maritime and Port Authority of Singapore, Global Centre for Maritime Decarbonisation, and other organisations.
"We are all working together to support Singapore's future maritime operations. Singapore is an international maritime centre, and we want to establish ourselves as the leading maritime city," he explained.
"I would call this a cohesive action by all relevant partners, such as shipowners, charterers, classification societies, ship managers, bunker testing firms, mass flow meter manufacturers, bunkering companies, and more.
"It is important for Singapore to be seen as a fair supporter of bunkering in terms of reliability and reputation, and if things go wrong actions are taken very strictly to ensure transparency and quality. So, in that way I am satisfied to say that 'yes' we have what it takes to make methanol bunkering happen."
Related: DNV: Methanol-fuelled order trend continues, with first ammonia DF newbuilding contracts recorded in Oct
Related: Maersk invests USD 700.3 million for additional four methanol-fuelled container newbuilds
Other related: Singapore: Equatorial Marine Fuel builds four "new generation" methanol-ready bunker tankers
Other related: MPA: Due diligence carried out prior to recent Singapore methanol bunkering pilot
Other related: VPS completes quantity survey on Singapore's first methanol bunkering op
Other related: The Methanol Institute: Singapore takes first-mover advantage in Asia with methanol bunkering pilot
Other related: Singapore bunkering sector enters milestone with first methanol marine refuelling op
Other related: Singapore gets ready for its first methanol bunkering this week after one year preparation
Other related: The Methanol Institute: Singapore takes first-mover advantage in Asia with methanol bunkering pilot
Photo credit: Informa
Published: 6 November 2023