LR report: Lack of yard capacity and capability could compromise marine retrofit ambitions
LR's new Engine Retrofit Report highlights a shortage of repair yards with experience in conversions may hinder the take up of alternative bunker fuel technology by existing fleet.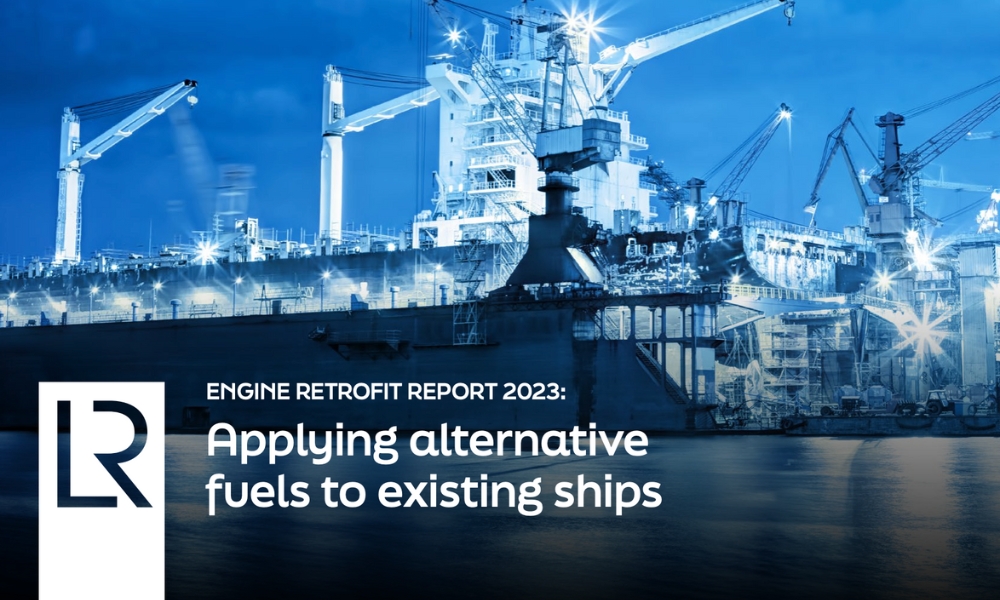 Classification society Lloyd's Register (LR) on Tuesday (10 October) said its report on the state of technology, integration and compliance, alongside the business case for retrofitting vessels, has found that repair yard capability and capacity concerns could thwart the uptake of alternative marine fuel technology onboard existing ships.
The Engine Retrofit Report, has identified that retrofitting a significant number of the 9,000 and 12,900 large merchant vessels estimated to be part of the global fleet in 2030, could rapidly accelerate the maritime energy transition. However, it warns that these ambitions could be jeopardised by the limited number of repair yards currently capable of performing such conversions.
Key factors influencing the size of the market and the timing of retrofits, include the date by which shipping begins building only zero-emission vessels, as well as the age at which owners or operators decide to retrofit their vessels and the suitable engine types and bore sizes.
The study, which analyses the state of engine retrofit demand, capacity, and uptake, also points to the new skills in naval architecture, electrical engineering, and fuel handling which will be required if the industry is to use retrofitting as an effective tool to accelerate decarbonisation.
One of the key challenges with retrofits identified in the report is system integration, with significant issues such as accommodation for larger fuel tanks, space for fuel preparation equipment and ensuring safety measures are in place, all providing obstacles to rapidly retrofitting the existing fossil fuel fleet.
Techno-economic modelling data revealed in the study shows that the use of renewable methanol or ammonia would significantly increase fuel costs, in some cases more than doubling for vessels in all segments, however, a low-cost scenario, where alternative fuels decrease in price and carbon pricing rises, could tip the balance in favour of alternative fuels.
The study also highlights the importance of human factor considerations, underlining how the critical aspect of impact on crew members can often be overlooked during retrofitting. Assessing ergonomics, roles and responsibilities, competency and training, procedures processes, and occupational health will play a crucial role in ensuring retrofitting is safe and effective for ship operators.
The report includes updates on the latest technology from Original Equipment Manufacturers (OEMs) including Wärtsilä, MAN Energy Solutions and WinGD.
Claudene Sharpe-Patel, Lloyd's Register Technology Director, said: "Decarbonising the existing fleet is crucial for reducing the maritime industry's greenhouse gas emissions. Without significant progress in this area, there could be as many as 20,000 commercial vessels relying on fossil fuels by 2050. We must, therefore, focus industry efforts on addressing the issues that LR's Engine Retrofit Report raises such as yard capacity, conversion capability and system integration, helping stakeholders from the maritime value chain navigate the obstacles to installing future fuels technology on the existing global fleet."
Photo credit: Lloyd's Register
Published: 11 October, 2023
China: Dealfeng New Energy completes rotor sail installations on oil tanker, deck carrier
Firm completed the installation of Dealfeng Rotor Sails on a 5,000-tonne class product oil tanker and a 25,000 DWT deck carrier following agreements with Haiyue and Offshore Oil Engineering.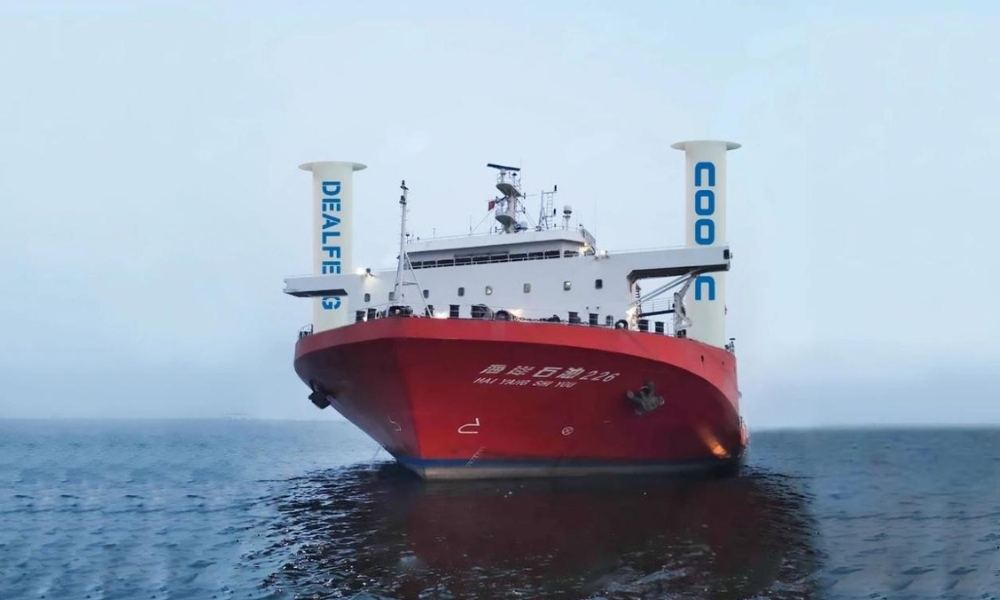 Dealfeng New Energy Technology on Friday (24 November) said it completed the installation of Dealfeng Rotor Sails on a 5,000-tonne class product oil tanker and a 25,000 DWT deck carrier.
This is following a partnership deal between Dealfeng and Haiyue in October 2022.
The delivery of the rotor sails took three months following the approval of drawings by the Classification Society.
The Dealfeng Rotor Sail is made of lightweight and strong composite material. With a fully automatic Dealfeng control system, they generate forward thrust as the wind causes pressure difference around the rotating rotor while a vessel is sailing.
"When using this technology, a vessel is expected to achieve a reduction of around 8% fuel and GHG emissions, resulting in the possibility of lowering the power and energy consumption of a vessel's main engine when wind conditions are favorable, saving fuel and maintaining speed and travel time," Dealfeng said in a statement.
As such, the application of Dealfeng Rotor Sail technology enables significant advancements of China's fleet towards national decarbonisation goals.
Additionally, following the signing of a retrofitting contract with Offshore Oil Engineering Co., Ltd. (COOEC), Dealfeng has installed two sets of Dealfeng rotor sails on a 25,000 DWT deck carrier classed by China Classification Society (CCS). The vessel will be delivered on December 20, 2023 and is expected to achieve fuel savings of around 10%.
Dealfeng will continue to work towards both the energy saving innovative technologies and the reduction of GHG emissions, helping domestic and international ocean vessels to meet the efficiency and emission-reducing policy requirements of EEDI, EEXI, CII and EU ETS. The technology will also facilitate the maritime industry to early reach carbon peaking and carbon neutrality, achieving green & sustainable development.
Photo credit: Dealfeng New Energy Technology 
Published: 27 November, 2023
Singapore-based Hafnia tankers to be retrofitted with Wärtsilä propulsion efficiency solution
Wärtsilä will supply its EnergoFlow and EnergoProFin solutions for ten Bird Class oil and chemical tankers owned by Hafnia to considerably improve propulsion efficiency.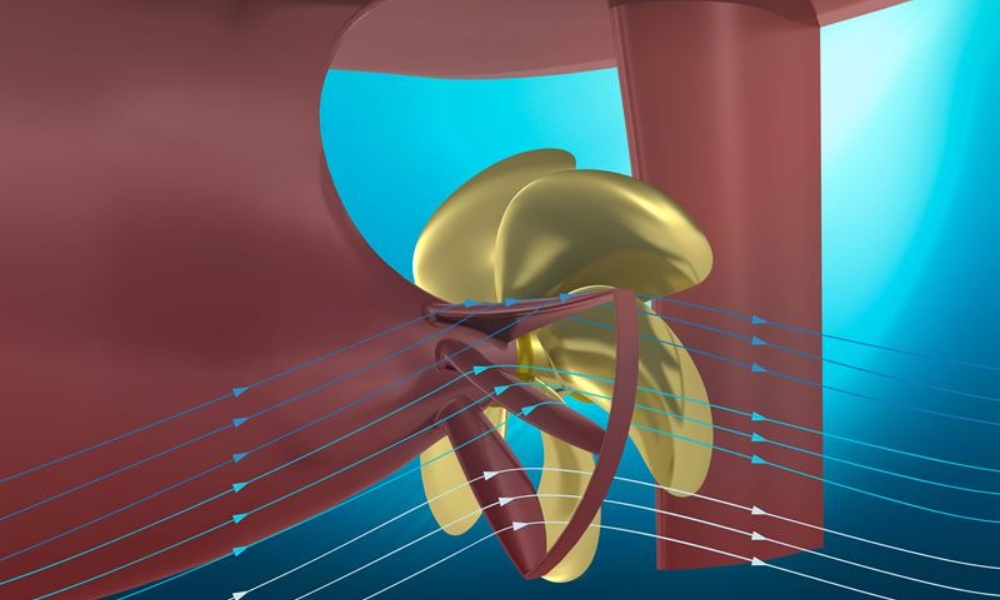 Technology group Wärtsilä on Thursday (23 November) said it will be supplying its EnergoFlow and EnergoProFin solutions for ten Bird Class oil and chemical tankers owned by Hafnia – the Singapore head-quartered global tanker operator.
The combination of the two Wärtsilä systems ensures an optimised waterflow over and after the propeller, thereby improving propulsion efficiency considerably. The order was booked by Wärtsilä in October 2023.
EnergoFlow is an innovative pre-swirl stator that creates an optimal inflow for the propeller, reducing fuel consumption and emissions in all operating conditions. The EnergoProFin is an energy saving propeller cap with fins that rotate together with the propeller. It reduces the energy losses created by the propeller hub vortex, increasing overall propulsion efficiency and significantly reducing underwater noise.
By improving the vessels' fuel efficiency, emissions are reduced, operating costs are lowered, and both the Carbon Intensity Indicator (CII) rating and Energy Efficiency Existing Ship Index (EEXI) value are improved.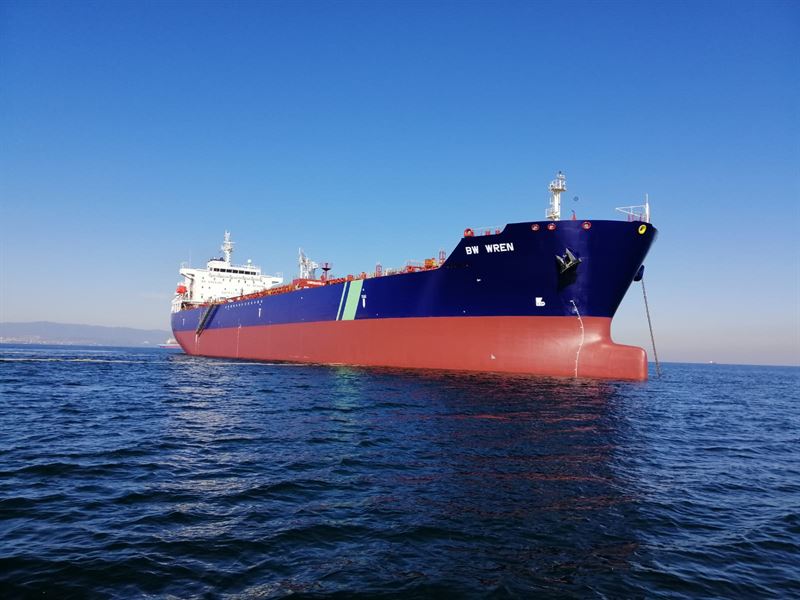 "There are many benefits to be gained by improving the operating efficiency of our vessels' propulsion systems and we look forward to having these innovative Wärtsilä solutions installed," said Ralph Juhl, EVP, Technical Director at Hafnia.
"At Hafnia we are working hard to decarbonise our operations and these retrofitted solutions will support this commitment."
"Wärtsilä's OPTI Design methodology takes advantage of computational fluid dynamics along with our extensive in-house know-how. The EnergoProFin propeller cap and EnergoFlow pre-swirl stator work together to deliver meaningful fuel savings and better environmental performance, which are key ambitions for today's leading operators," said Francois Emin, Product Manager – Propulsion, Wärtsilä.
The Wärtsilä equipment is scheduled to be delivered commencing in 2024. The project will be carried out over a two-year period for the 10 vessels.
Photo credit: Wärtsilä
Published: 24 November, 2023
LR, SDC Ship Design and Consult develop space saving concept for methanol-fuelled vessels
Duo has developed a new concept for the use of ballast water tanks in place of cofferdams around methanol tanks, allowing ship operators more space for methanol fuel technology.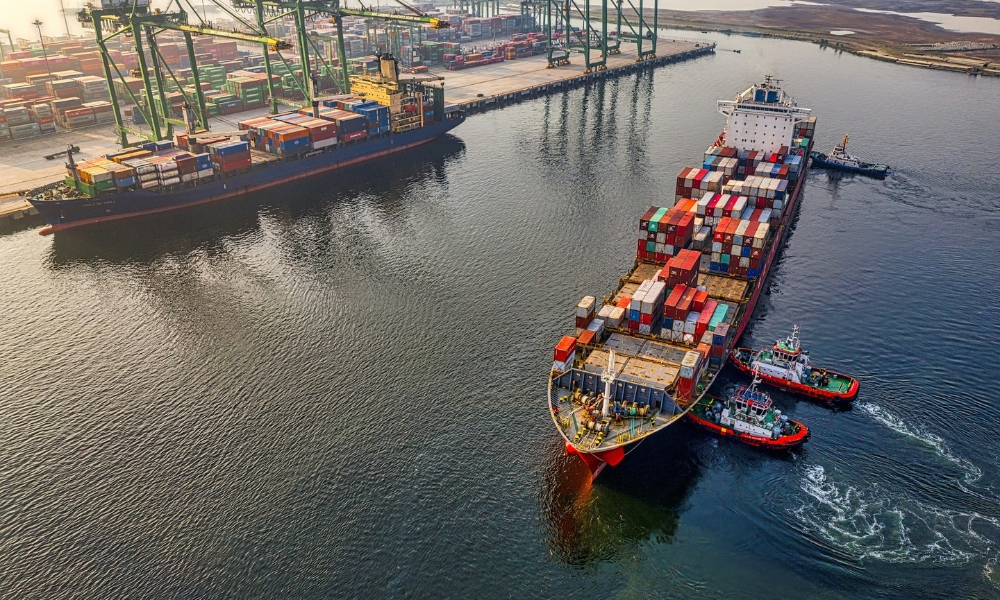 Classification society Lloyd's Register (LR) on Friday (17 November) said in collaboration with SDC Ship Design and Consult, it has developed a new concept for the use of ballast water tanks in place of cofferdams around methanol tanks, allowing ship operators more space for methanol fuel technology.
For retrofits of methanol technology on existing ships, the development is expected to enable shipowners to convert their vessels without a loss of valuable space, by removing the requirement for cofferdams around fuel tanks as required by MSC.1/Circ.1621.
Cofferdams are large spaces used to prevent contents from adjacent tanks leaking directly to other areas. The need for this space either increases the size of a vessel or takes space that could be better utilised, and correspondingly increases a ship's fuel consumption.
The innovation is expected to greatly reduce the likelihood of cross contamination by enhancing tank boundaries with thorough welding processes, increased quality controls and additional safety measures.
The concept is expected to allow for an efficient vessel design for a wide range of ship types and will see LR generally accept the use of ballast water tanks in place of cofferdams, as required by IMO interim guidelines for the safety of ships using methyl/ethyl alcohol as fuel.
The innovation is relevant for both new constructions and conversions, with defined design requirements set under a project specific design and arrangement process. The collaboration followed a retrofit project with SDC Ship Design in which LR and SDC jointly developed the concept.
Colin Rawlins, Strategic Business Partner and Senior Representative for Germany, Lloyd's Register, said: "LR is pleased to unveil its innovative concept for the installation of methanol fuel tanks without the requirement for cofferdams. This development will allow both new construction projects and conversions to utilise space otherwise taken up by cofferdams to install methanol as fuel technology, thereby helping to accelerate the maritime energy transition with easier adoption of alternative fuels such as methanol."
Michael Waechter, SDC Managing Director, said: "It must be in everyone's interest to find simple and therefore efficient solutions for the implementation of alternative fuels in order to speed up the transition to net-zero shipping. These solutions must not compromise safety in any way and should be based on the respective physical/chemical properties of the fuels. The developed solution helps us to accommodate more methanol capacity in less space and thus increases the efficiency of the ship. However, further efforts are needed at all levels to make alternative fuels more commercially attractive."
Manuel Ortuño, Global Manager Ship Structures Specialised Ships, Lloyd's Register, said: "LR and SDC have developed this concept to help overcome the difficulties the industry faces with the application of the IMO Interim Guidelines. This innovation will provide an equivalent level of safety without the need for cofferdams, thereby allowing for efficient ship design and conversion opportunities."
Lloyd's Register recently published a report on Engine Retrofits that evaluated the state of technology, integration and compliance, alongside the business case for retrofitting vessels. One of the key challenges with retrofits identified by the study is system integration, with significant issues such as accommodation for larger fuel tanks, space for fuel preparation equipment and ensuring safety measures are in place, to rapidly retrofit the existing fossil fuel flee
Related: LR report: Lack of yard capacity and capability could compromise marine retrofit ambitions
Photo credit: william william on Unsplash
Published: 20 November, 2023