DNV's independent cloud platform Veracity grows its reach to 35,000 vessels
One year on, Veracity has grown a powerful network of integrated partners – now including Coach Solutions, Wärtsilä, Navtor, Vessel Performance Solutions and ZeroNorth.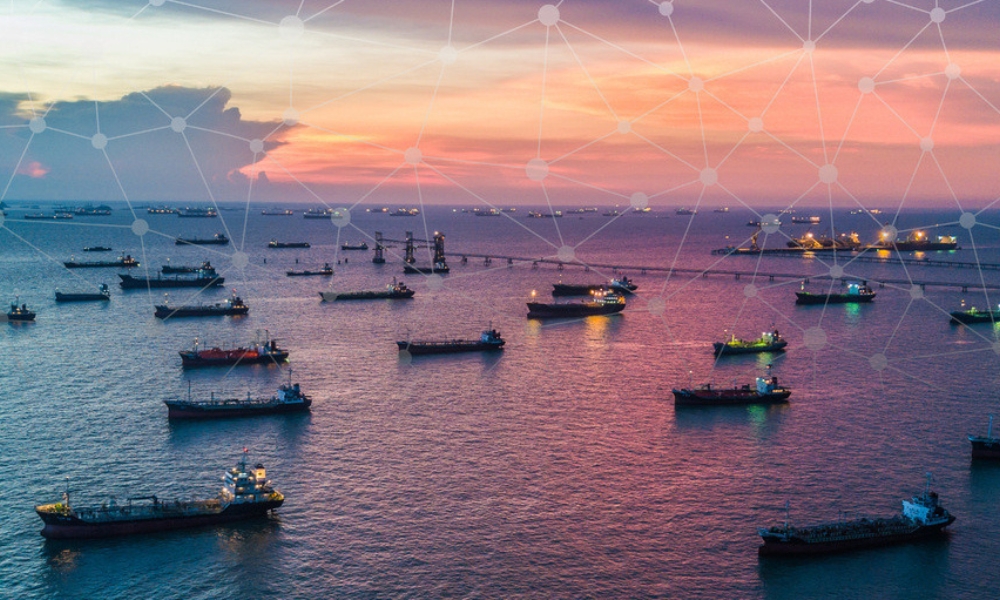 Classification society DNV on Monday (11 September) said its independent cloud platform, Veracity, has expanded its integrated partner network and grown its reach to 35,000 vessels, helping shipping companies and charterers meet their emissions data verification and reporting needs.
With major regulatory shifts on the horizon and 2024 inching closer for the sector's inclusion into the EU Emissions Trading System (ETS), decarbonization and carbon control have become central focus points for shipowners and operators of-late.
Veracity's expanding network of integrated partners is proving pivotal for more and more customers. It enables easy, automated, and real-time access to verified emissions data for seamless and secure reporting across the value chain. This is specifically tuned for supporting new emissions clauses in the contracts requiring timely and trusted emissions data.
Mikkel Skou, Executive Director at Veracity, said: "There's no question the impact of the EU ETS will be felt across the entire value chain. Carbon tax is factored into freight rates and commercial agreements, but while the cost will be shared across the maritime value chain the initial pressure and responsibility lies heavy on ship owners and managers. This has necessitated the need for constant access, control, and confidence in emissions and operational vessel data. Simply put, a trusted source of data that can help the industry players collaborate on emissions reduction measures."
One of the first partners to integrate with the Veracity platform, weather intelligence and advanced analytics provider to the shipping industry, StormGeo, shares the benefits that the network unlocks for joint customers and the industry at large.
Petter Andersen, Senior Vice President, Shipping Digital at StormGeo, said: "The integration between StormGeo and Veracity is proof that collaboration is a means to an end to create true value for the end user. United in our mission to ensure the quality of data, together we help the end-user structure their data flow, ensure data quality, and automatically share data with DNV for verification so they do not need to do it themselves. The end-user saves considerable time on the process and improves the quality of their data with this data pipeline."
One year on, Veracity has grown a powerful network of integrated partners – now including Coach Solutions, Wärtsilä, Navtor, Vessel Performance Solutions, ZeroNorth, Dynamarine, and 90POE to name a few. In Q2 alone, , Veracity onboarded seven new partners to the programme, including leading maritime technology provider Yara Marine:
Mikael Laurin, Head of Vessel Optimization, Yara Marine Technologies, said: "Integration with Veracity by DNV will help our customers streamline their operational data processes and simplify compliance and continuous data verification. We are proud to work with DNV and make Veracity available for all our customers using our reporting tool in Fleet Analytics™. This ensures that they have future-proof and cost-effective solutions."
As the first joint customer to use the integrated system between Veracity and Yara Marine, Tanker operator Stenersen was quick to recognize the integration as a key ingredient to reaching net-zero maritime emissions.
Christopher Stenersen, Environmental Advisor at Rederiet Stenersen AS, said: "Through our longstanding relationship with Yara Marine Technologies, we know that they are committed to supporting customers' sustainability and decarbonization journeys. We already use Yara Marine's Fleet Analytics™ for our voyage and MRV reporting, and the new integration with Veracity will further simplify our workload and streamline our data analysis process."
As the regulatory arena intensifies, data integrations, such as these, will be more instrumental than ever to customers – particularly towards CII reporting and EU ETS compliance that will become mandatory as of 1 January 2024.
Mikkel Skou, Executive Director at Veracity, said: "Our partner program is integral to helping shipowners and managers to effectively operationalize the process of emissions reporting. I hope to see more data providers and partners join us in helping customers gain seamless access to real-time, daily verified data in a secure environment. With this single source of truth, we are not only heeding the call for trust, traceability, and transparency, but injecting confidence in the commercial and sustainable decision-making of all stakeholders."
The Veracity Integrated Partner (VIP) program was launched in 2022 to help shipowners add ease and efficiency to their emissions reporting process. As part of the programme, established data providers connect with the Veracity platform through a secure, digital pipeline. This allows a continuous feed of consented and real-time data from the customer's vessels into Veracity's Operational Vessel Data (OVD) standard and DNV's extensive suite of verification services.
Full benefits to the customer include:
Automated and streamlined data flows
Reduction in manual data input and crew effort
Instant access to DNV's integrated verification services, hereunder verified Carbon Intensity Indicator (CII) and ETS data and reports
Easy and efficient data transfers; e.g., ready-to-submit Monitoring Reporting and Verification (MRV) and Data Collection System (DCS) verification
Enabling data quality improvement, through increased data ingest frequency, validation algorithms and feedback loops
A single source for trusted data to share with stakeholders
Photo credit: DNV
Published: 13 September, 2023
ESPO ports concerned about 'first signs' of carbon and business leakage ahead of EU ETS
'One must realise, that once evasion is established, and trading routes have changed, it will be very difficult to reverse the negative developments,' says ESPO Secretary General.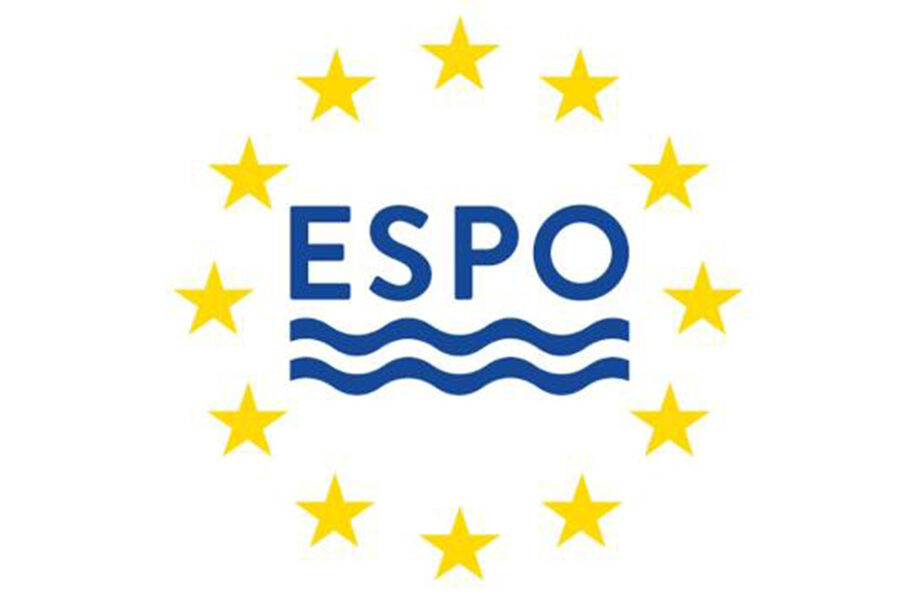 The European Sea Ports Organisation (ESPO) on Wednesday (20 September) reiterated its support for an emission trading scheme as instrument for greening the shipping sector but expressed serious concern about first signs of carbon and business leakage due to the limited scope of the current legislation.
It was replying to a public consultation on the list of non-EU neighbouring ports that would fall under the "transhipment clause" that has been introduced in the EU emission trading system (ETS) directive intended to limit the risks of carbon and business leakage once the EU ETS maritime comes into force.
The statement from ESPO is as follows:
For ESPO, the principle to not consider as a "port of call", in the counting of the ETS charges, the calls to some transhipment ports neighbouring the EU is only a partial solution to the problem. ESPO fully agrees with the identification of Tanger Med and East Port Said as major neighbouring transhipments ports. However, it will not be enough to ensure that evasion cannot take place. While only a few neighbouring ports are reaching the very high transhipment volume thresholds put forward in the legislation (65%), many ports and terminals around Europe have and/or are building up transhipment capacity. The Commission should therefore not only look at current volumes, but also consider the transhipment capacity in the different ports neighbouring the EU.
Moreover, under the current legislation, even if the call at a non-EU transhipment port is subject to the special regime, it is still more favourable for ships to call at a non-EU port than at an EU transhipment port. When ships call at an EU transhipment port, the last leg between the transhipment port and any other EU port is subject to ETS charges for 100% of the journey. On the other hand, if the ships call at a non-EU transhipment port, only 50% of the journey is accounted for.
"We see a real ramping up of investments in additional TEU capacity in ports and new terminals in neighbouring countries, including investments realised by major shipping lines in these ports, and we also hear about first rerouting movements outside Europe. This reinforces the idea that shipping lines, where relevant, are preparing their way out of the EU ETS maritime. We recognise the importance of the EU ETS Directive and supports its aim, but we continue to regret that this legislative framework disadvantages EU ports vis-à-vis non-EU ports, without the expected benefit in terms of emission reduction", stresses Zeno D'Agostino, Chairman of ESPO.
For the maritime EU ETS to be a success, the European Commission must make sure that the ETS implementation safeguards the competitiveness of European ports, and avoids carbon and business leakage to ports neighbouring the EU.
For Europe's ports, monitoring should already take place ahead of the application date, as rerouting and evasion movements are already in preparation or happening now. Moreover, the monitoring should happen continuously, not only with a report every two years.
"One must realise, that once evasion is established, and trading routes have changed, it will be very difficult to reverse the negative developments", says Isabelle Ryckbost, ESPO Secretary General.
While it is difficult to prove a direct causal link between certain rerouting and developments of terminals outside the EU, the level and intensity of recent developments in non-EU ports strengthen the concern of many European affected ports on the possible adverse effect of the EU ETS without the expected environmental benefit. On top of losing transhipment capacity and the corresponding jobs, Europe risks losing oversight and control of the entire supply chain.
Given the current situation and developments and the serious consequences of the implementation of this legislation for the competitiveness and future of some European ports, ESPO hopes for an open, continuous and constructive dialogue with the Commission allowing to map adverse impacts and signal evasion at a very early stage, in view of achieving an ETS that delivers the ambitions it has been designed for.
Photo credit: European Sea Ports Organisation
Published: 21 September, 2023