Bureau Veritas on biofuels: The transitional bunker fuel of today? 
BV published an article stating that biofuels are a promising turnkey transitional fuel but outlined practical and technical issues that shipping companies should consider.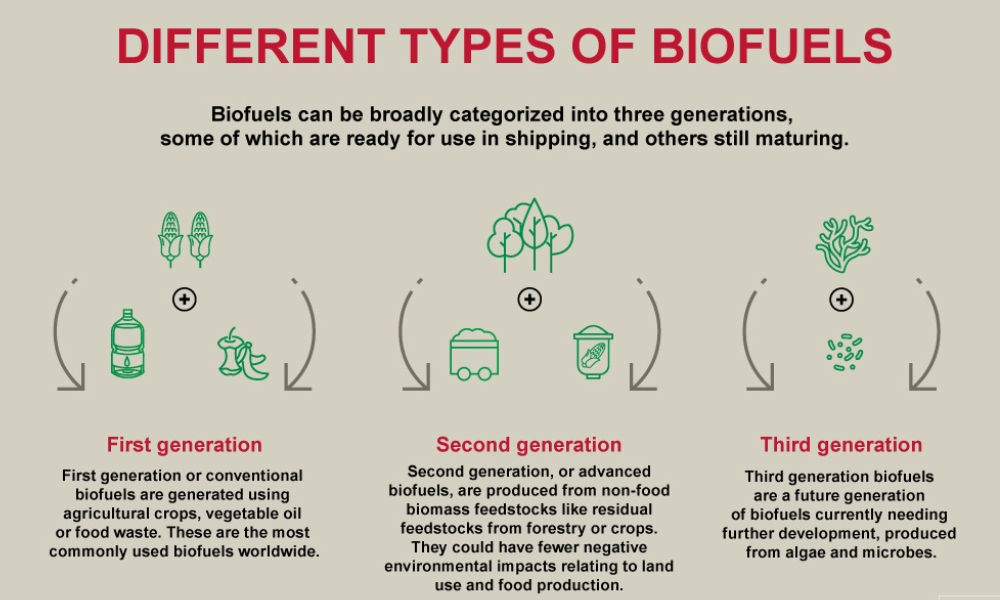 Classification society Bureau Veritas on Thursday (28 September) published an article stating that biofuels is a promising turnkey transitional bunker fuel but outlined practical and technical issues that shipping companies should consider:
The race is on to transition to low-carbon alternative fuels and biofuels are gaining momentum. But what are they? Biofuels are gaseous or liquid fuels produced from biomass – organic matter of biological and non-fossil origin. Easily adaptable to existing vessels, biofuels are a promising turnkey transitional fuel. Let's dive deeper to examine this promise.
ARE LOW-CARBON BIOFUELS CURRENTLY AVAILABLE?
Biofuels can be broadly categorized into three generations, some of which are ready for use in shipping, and others still maturing:
First generation, or conventional biofuels, are generated using agricultural crops, vegetable oil or food waste. These are the most commonly used biofuels worldwide.
Second generation, or advanced biofuels, are produced from- non-food biomass feedstocks like residual feedstocks from forestry or crops. They could have fewer negative environmental impacts relating to land use and food production.
Third generation biofuels are a future generation of biofuels currently needing further development, produced from algae and microbes.
Currently, first-generation biofuels are the most widely available. However, their scalability is constrained by the origin of their feedstock, which is food-purposed crops and thus entails direct and indirect land-use changes.
Second-generation biofuels, produced from non-food feedstocks such as forest biomass and agricultural crops, are free of some constraints associated with first-generation biofuels. Their role in decarbonizing shipping will likely be crucial. However, it will require a sharp uptake in supply, which inherently requires significant investments.
DO BIOFUEL PRODUCTION PATHWAYS MATTER?
Yes, they absolutely do! The way a biofuel is produced and the feedstock used are key when analyzing a biofuel's lifecycle GHG emissions. They therefore have an impact on determining whether they can be considered as low-carbon fuel. There is currently no globally accepted standard or certification in place to ensure the end-to-end sustainable production of biofuels. First generation biofuels, for example, are carbon neutral on paper. But, this claim becomes far more complex from a well-to-wake perspective and when considering more holistic sustainability criteria.
What other kind of ramifications might biofuel production entail? For one, the land needed for production is already in high demand to expand croplands around the world. This puts first-generation biofuel production and food markets in competition with each other – not an easy battle to win. From an ethical standpoint, most would prioritize meeting global food demand over fueling ships.
WHAT SHIPPING COMPANIES NEED TO KNOW
When it comes to biofuel use there are two broad categories of considerations for shipping companies: the practical and the technical.
ON THE PRACTICAL SIDE…
Thus far, as with many fuels, it is difficult to predict the exact future prices of biofuels. Blending biofuels with fossil fuels can reduce the overall energy content which means more fuel is needed to maintain performance. Besides, maintenance may have to be adapted in cooperation with OEMs depending on which biofuels and blends are used. The latter can lead to additional OPEX costs that shipping companies will need to shoulder.
Another crucial factor is availability. At current production rates biofuels are unlikely to be able to meet a large proportion of global maritime demand. Competition with other sectors, such as land-based transportation, may compound concerns surrounding availability. This factor is not, however, specific to biofuels – availability remains a challenge for several other potential marine fuels.
The practical disadvantage of biofuels is a question of supply – particularly for the more ecological second- and third-generations. Theoretically, these later second generation biofuels could become a flexible and sustainable refueling option. Their required feedstocks are available worldwide, and port infrastructure should not require significant adaptations to accommodate them. Practically, however, they need to be produced at much greater scale.
AND THE TECHNICAL SIDE
One of the major advantages of biofuels is the maturity of compatible engines. Vessels typically require no modification to use biofuels, making them a "drop in" replacement for conventional marine fuels. This sets biofuels apart from the majority of alternative fuels – including hydrogen, ammonia and LNG – which require specific engines or fuel storage and supply systems.
Characteristically speaking, biofuels are similar to standard fuel oil. This means minimal investment would be needed to meet evolving regulations and ensure crew safety onboard.
WHAT REGULATIONS ARE IN PLACE FOR BIOFUELS?
The International Maritime Organization (IMO) is now developing guidelines for the life cycle GHG analysis of marine fuels, which is expected to be the cornerstone when considering the emissions reduction potential of marine biofuels.

Specific biofuel regulations may still be in the early stages, but ship operators are adapting their fleets now to comply with IMO emissions regulations. Biofuels may be part of the solution to reducing emissions and meeting compliance requirements. With a sustainable production pathway, biofuels promise significant carbon emissions reductions compared to standard fossil fuels.

Biofuels also appear to be in line with NOx (nitric oxide and nitrogen dioxide) emission limits. The challenge, however, comes in proving compliance. This may require onboard emission testing or engine and fuel-specific NOx emissions validation testing. However, the IMO regulations now consider blends of 30% biofuel or less in the same way as traditional oil-based bunkers.
BIOFUEL READY
To help the industry prepare for the use of biofuels or biofuel blends, Bureau Veritas created its BIOFUEL READY notation. It provides a set of requirements and comprehensive guidelines for the necessary documentation and testing. Suitable for new and existing ships, BIOFUEL READY is one example of how we leverage our transversal expertise to support the maritime industry's decarbonization journey and safely progress innovative solutions. This includes assessing NOx emissions, which remain at the forefront of current regulatory compliance.
Photo credit: Bureau Veritas
Published: 29 September, 2023
Singapore Shipping Association to hold webinar on bio bunker fuel 
Alpha Biofuels' Founder and CEO Mr Allan Lim will share insights into types of biofuel bunkers available in the market and cover their widespread applications across various industries, including shipping.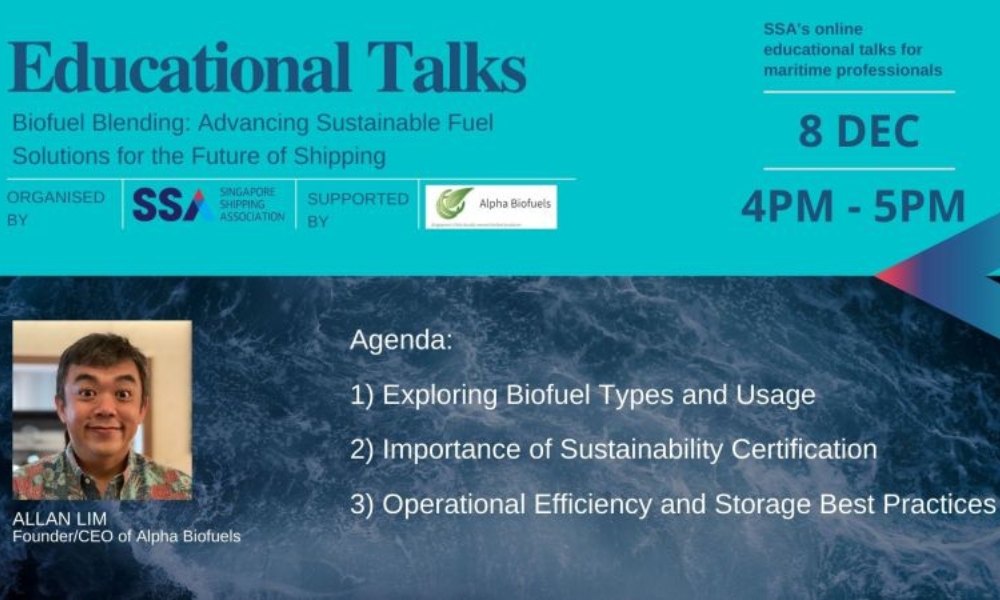 Singapore Shipping Association (SSA) on Monday (4 December) said it was hosting an exclusive webinar hosted by Alpha Biofuels in the next instalment of SSA's Educational Talks on 8 December.
Alpha Biofuels' Founder and CEO Mr Allan Lim will share insights into the diverse types of biofuels available in the market and cover their widespread applications across various industries, including shipping.
The talk will cover topics focused on biofuel such as:
• Introduction of Alpha Biofuels
• Exploring Biofuel Types and Usage
• The Importance of Sustainability Certification
• Operational Efficiency and Storage Best Practices:
The details of the event are as follows:
Date: Friday, 8 December 2023
Time: 4:00pm – 5:00 pm
Venue: ZOOM
Note: To register, click on this link (SSA/098/23/EML) here.
Photo credit: Singapore Shipping Association
Published: 5 December, 2023
Vale partners with Oldendorff in its first bio bunker fuel trial for iron ore voyage
"Hinrich Oldendorff" loaded biofuel in Singapore on 16 October on ballast voyage to Brazil, B24 biofuel used is a blend of about 24% biodiesel produced with used cooking oil of vegetable origin and fuel oil.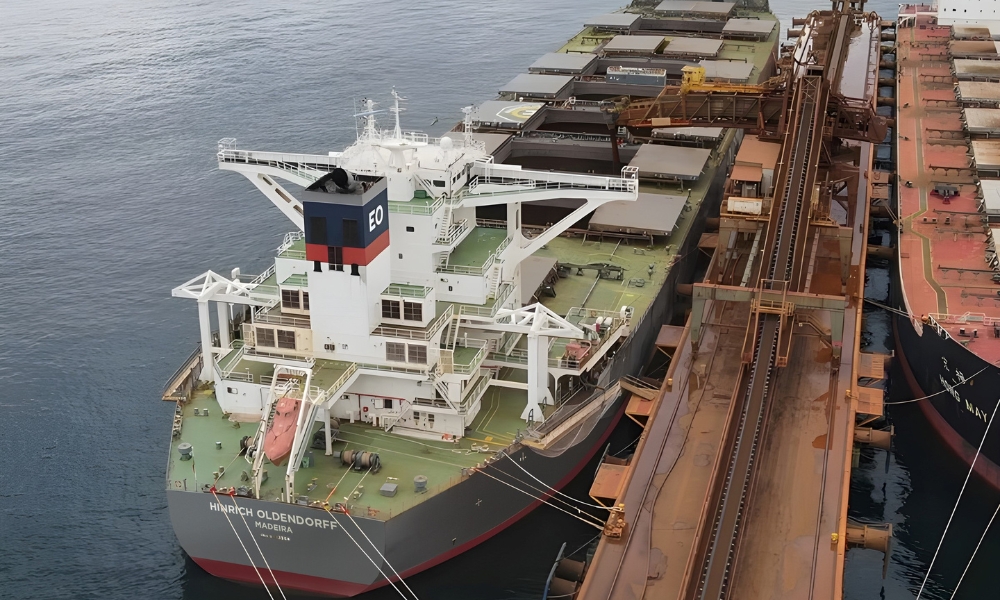 Global mining firm Vale on Thursday (30 November) said in partnership with Oldendorff Carriers, it has commenced its first biofuel voyage on a bulk vessel.
The trial is taking place on an Oldendorff vessel performing a laden Vale voyage from Brazil to Asia, carrying a full cargo of iron ore.
Hinrich Oldendorff loaded the biofuel in Singapore on 16 October on the ballast voyage to Brazil. The vessel then loaded Vale's iron ore 29 November at Guaiba Island Terminal and will consume the blended biofuel on the laden leg from Brazil to Asia.
The B24 biofuel on board is a blend of about 24% biodiesel produced with used cooking oil of vegetable origin (286 metric tonnes) and fuel oil. The product supplied is both European Union Renewable Energy Directive (EU RED) compliant and certified by International Sustainability & Carbon Certification (ISCC). The expected well-to-wake CO2 equivalent savings is around 18% or 785 metric tonnes of CO2 equivalent and will contribute to Vale's Scope 3 emission reduction.
Using biofuel on the laden voyage is part of the Ecoshipping program, an R&D initiative developed by Vale shipping area to reduce the shipping greenhouse gas emissions in line with the ambitions set by the International Maritime Organization (IMO).
The programme is testing and developing solutions for the use of alternative fuels for shipping, in addition to piloting new energy efficiency technologies.
Michelle Gonzalez, General Manager of Chartering, Long-Term Contracts and Operations at Vale, said: "We are happy to have great shipping partners committed to support our initiatives and make it happen, genuine collaborations and partnerships will be the key of the success."
Oldendorff Carriers has previously performed biofuel trials on smaller vessels and for shorter voyages, but this will be Oldendorff's first full voyage consuming biofuel on a Newcastlemax.
Patrick Hutchins, CEO of Oldendorff Carriers, said: "We are delighted that Vale has chosen Oldendorff Carriers for their first biofuel voyage. We look forward to investigating further opportunities together with Vale to advance the shipping and mining industries progress in achieving sustainability goals."
Photo credit: Vale
Published: 4 December, 2023
Argus Media: European marine biodiesel prices converge
Market participants said uncertainty was a factor lending measured support to prices in recent weeks, eventually settled by decision by Dutch government to reduce multiplier for bio bunker fuels from 2024.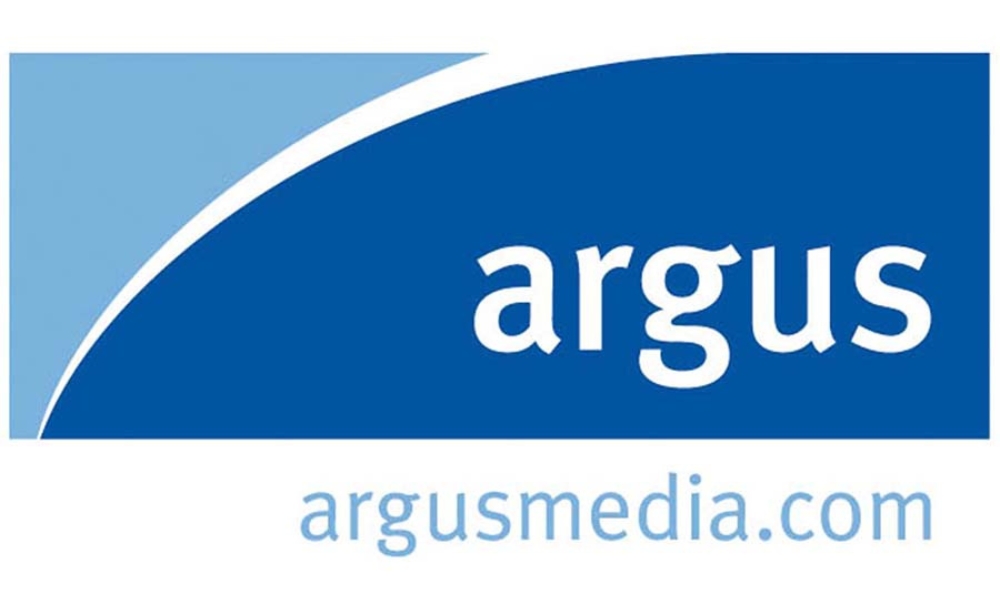 Marine biodiesel blend price spreads converged along regional lines in November, as traded values eased in the west Mediterranean but held ground in northwest European ports.
1 December 2023
The price of B24, a blend comprising 76pc very-low sulphur fuel oil (VLSFO) and 24pc used cooking oil methyl ester (Ucome), fell to $775.67/t, dob Algeciras-Gibraltar, on 15-30 November from $783.68/t in the two weeks prior.
The price slipped on the back of thinning trading activity as a consequence of limited marine biodiesel bunkering demand in the region, according to market participants. And unbalanced upstream fundamentals on the VLSFO and Ucome markets weighed on market fundamentals for the B24 blend.
Easing prices for marine biodiesel in the Mediterranean were not mirrored in northwest Europe. Argus assessed B30 (Ucome) fob ARA, which combines the European benchmark biodiesel assessment and fob VLSFO barge prices, at an average of $764.32/t in the second half of November — higher by $4.54/t from the average in 1-14 November.
Market participants reported firmer demand in Antwerp for the B30 (Ucome) fob ARA blend, ahead of introduction of the EU emissions trading system (ETS) regulations.
Argus assessed Ucome fob ARA range barges at an average of $1,262.25/t in the second half of November, higher by nearly $40.50/t than the average on 1-14 November as market participants held onto storage with an eye on a contango structure into 2024. As a consequence, the premium commanded by B24 dob Algeciras-Gibraltar to B30 (Ucome) fob ARA narrowed to $11.34/t (or 1.5pc) from $23.90/t (or 3.16pc) in the same timeframe.
The price convergence translated more prominently on the advanced biodiesel marine blend. The B30 advanced fatty acid methyl ester (Fame) 0°C CFPP dob ARA price — which incorporates a significant price deduction for advanced Dutch renewable fuel (HBE-G) tickets, which are available for those domestically blending biofuels produced from feedstocks listed in Annex IX Part A of the EU's Renewable Energy Directive (RED II) — rose to an average of $671.56/t in the second half of the month, from $660.68/t on
1-14 November.
Market participants said uncertainty was a factor lending measured support to prices in recent weeks, eventually settled by the decision by the Dutch government to reduce the multiplier for biofuels in maritime shipping to 0.4 from 2024. Those in the market have sought to take advantage of the current multiplier of 0.8 before the year ends. B30 advanced Fame dob ARA prices should rise further in 2024 regardless of demand for the blend components, based on a lesser reduction in the HBE-G value that is deducted from the total.
Argus assessed B24 dob Algeciras-Gibraltar at a premium of $104.10/t (or 15.51pc) to the B30 advanced Fame dob ARA on 15-30 November, narrowing from the $123/t (or 18.66pc) premium held in the two weeks prior.
By Hussein Al-Khalisy
Photo credit and source: Argus Media
Published: 4 December, 2023