bound4blue raises USD 24 million in latest funding round for wind propulsion system
Funds raised will be used to help the company roll out its pioneering suction sail system (eSAIL), as well as scale up to meet demand for zero-emission propulsion solutions in shipping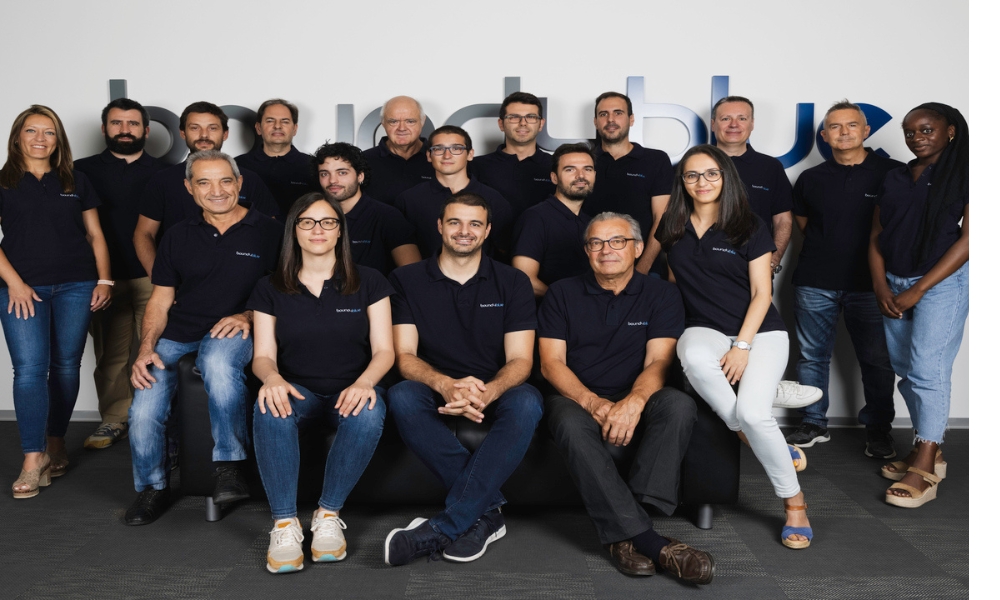 bound4blue, a developer of automated wind-assisted propulsion systems for the maritime transport based in Spain, on Thursday (7 September) said it has secured a EUR 15.9 million (USD 24 million) Series A funding round led by GTT Strategic Ventures.
The funds raised will be used to help the company roll out its pioneering suction sail system (eSAIL), as well as scale up to meet demand for zero-emission propulsion solutions in shipping. With this funding, the company will achieve its next milestones, securing a leading position in the wind-assisted propulsion sector globally and facilitating strategic advancements that encompass expanding the company's production capabilities and strengthening its human resources.
The round was participated by the EIC Fund (European Innovation Council), Shift4Good, Louis Dreyfus Company Ventures, the Sustainable Ocean Alliance, Sun Returns, Kai Capital and existing investors including the Ocean Born Foundation and CDTI (Centre for the Development of Technology and Innovation) through the co-investment initiative of Innvierte programme.
The new investors join other shareholders of bound4blue including institutional and private Spanish investors. The law firm Ceca Magán has advised bound4blue on this Series A financing round, accompanied by the partner of the M&A area, Miguel Lobón, and his team - Diego Gómez and Borja Pellejero.
This financing is further complemented by a EUR 4.1 million grant from the Innovation Fund Program, awarded by CINEA (European Climate, Infrastructure, and Environment Executive Agency) in 2022, and an additional grant of €2.4M previously awarded in 2021 by the EIC Accelerator Program, bringing the total financing to €22.4M. The EIC Fund operates within the EIC's mandate to identify and support high-impact innovations within the EU. Their support for bound4blue reflects a strategic decision to participate in the success of the European shipping decarbonization strategy and builds upon their commitment to the grant component.
Founded in 2014, bound4blue develops wind-assisted propulsion systems (WAPS), allowing ship-owners and ship operators to reduce their fuel consumption, to enable a more sustainable and economically efficient shipping. The technologies designed by bound4blue also help maritime transport adapt to new international regulations.
The system developed by bound4blue, derived from the suction sail designed by Commandant Cousteau in the 1980s, is an easy-to-install solution, requiring minimum maintenance and a payback below five years, on a large number of segments (LNG carriers, bulk carriers, tankers, Ro-Ro, general cargo, ferries and cruises).
José Miguel Bermúdez, CEO of bound4blue, said: "We're delighted to welcome the new investors onboard. Their wealth of knowledge and expertise in shipping and financing represents a momentous step that will steer our company towards even greater development and global expansion. With their support, we'll continue steadfast in our mission to drive the decarbonisation of the shipping sector, making wind propulsion a standard on ships."
Photo credit: bound4blue
Published: 11 September, 2023
GCMD, BCG survey highlights three maritime decarbonisation archetypes
Survey identified three decarbonisation archetypes within the shipping industry, differentiated in their outlook, investment appetite and the challenges faced.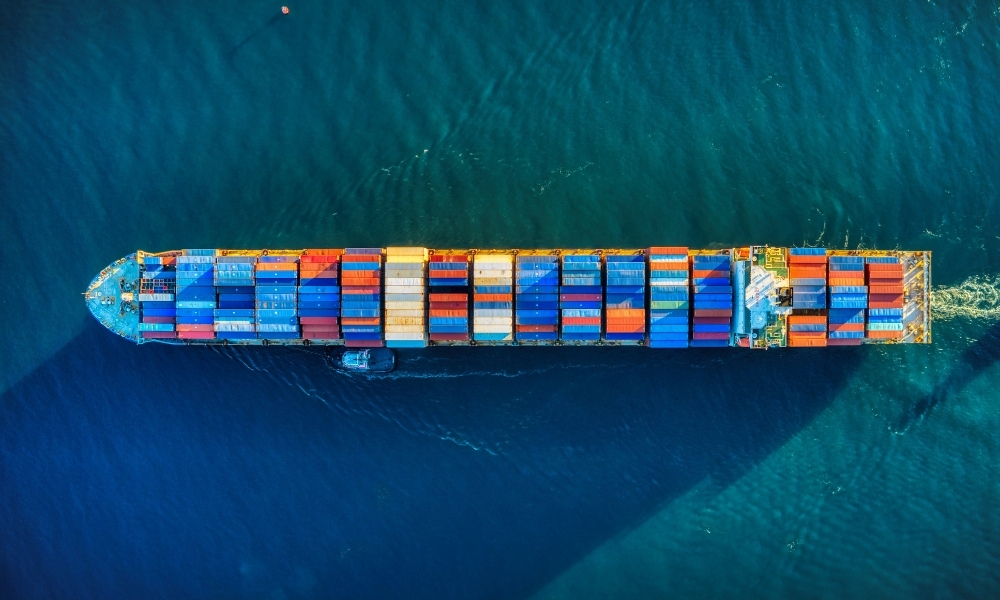 The Global Centre for Maritime Decarbonisation (GCMD) and Boston Consulting Group (BCG) conducted an industry survey to take stock of shipowners and operators' progress in establishing six elements needed for the shipping industry to reach net zero, according to BCG on Wednesday (27 September). 
The survey saw strong participation from 128 shipowners and operators across vessel types, fleet sizes and geographies, which collectively own or operate 14,000 merchant vessels, and account for USD500 billion in revenue.
The duo found high decarbonisation ambitions: Most respondents viewed net zero as a strategic priority, and 77% had already set concrete decarbonisation targets. The industry has also mobilised resources to decarbonise: respondents are investing 2% of their revenues into green initiatives, and 87% have personnel working toward green objectives.
The path to net zero for shipowners and operators requires six elements:
A robust strategy and roadmap
Four specific decarbonisation levers to reduce emissions: operational efficiency, technological efficiency, fuel transition, and shipboard carbon capture
Enablers such as dedicated sustainability teams, strategic investments in green initiatives, internal carbon prices, and digitalization
While the industry has made some progress in adopting mature and cost-effective efficiency levers, adoption of complex or nascent levers remains low. Drop-in green fuels are constrained by costs and supply-side gaps, and optimism for future cleaner fuels is yet to translate into firm commitment.
The industry is now at a pivotal point, with many shipowners and operators ramping up their decarbonisation efforts. Three-quarters of respondents plan to increase investments in green initiatives. Stakeholders can build on this momentum with a variety of supportive actions. But to be effective, they need to tailor their interventions to address the specific challenges that shipowners and operators face at each stage of decarbonisation.
Three Decarbonisation Archetypes
GCMD and BCG saw three archetypes, differentiated in their outlook, investment appetite, and the challenges faced.
Frontrunners have the greatest ambitions and are willing to invest heavily. They are pushing boundaries, adopting even nascent decarbonisation levers, such as wind propulsion and air lubrication. A majority plan to pilot shipboard carbon capture solutions by 2025. Frontrunners are also planning to adopt methanol and ammonia as early as 2026 and 2029 respectively, and the availability of fuels and bunkering infrastructure will be critical to enabling adoption.
Followers believe in decarbonising their fleets, but have tighter investment thresholds and a near-term outlook. They have kept pace with Frontrunners in adopting mature and cost-effective efficiency levers, such as main engine improvements and slow steaming, but are behind in the adoption of nascent levers, such as wind propulsion and air lubrication.
Conservatives are still early in their decarbonisation journey, likely due to a lack of awareness and familiarity with the various decarbonisation levers, and the capabilities to assess and deploy them. They are best supported by measures that increase their familiarity with the levers and help contextualise them to their specific fleets and operational requirements.
The research highlights five key actions for stakeholders:
Conduct technical pilots and facilitate data sharing, especially for nascent levers
Create innovative financing mechanisms to de-risk adoption of less mature levers
Raise awareness, contextualize levers, and build capabilities, especially among Conservatives
Start to build out future fuels infrastructure at ports
Develop mechanisms to equalize and share the costs of levers across the ecosystem
Maritime decarbonization is a complex, critical endeavor. The successful implementation of these five key actions demands a whole-of-value-chain approach. By working together, stakeholders can transform the maritime sector into a beacon of environmental stewardship, and set a course for a greener future where decarbonization and commercial success go hand in hand.
Note: The GCMD-BCG Global Maritime Decarbonisation Survey report can be downloaded here.
Photo credit: Venti Views on Unsplash
Published: 28 September, 2023
DNV 'Maritime Forecast to 2050' report examines shipping's energy future and role of technology in energy transition
Research investigates bunker fuel production, technology, and green shipping corridors to tackle shift to carbon-neutral fuels while providing map of present and planned carbon-neutral marine fuel production.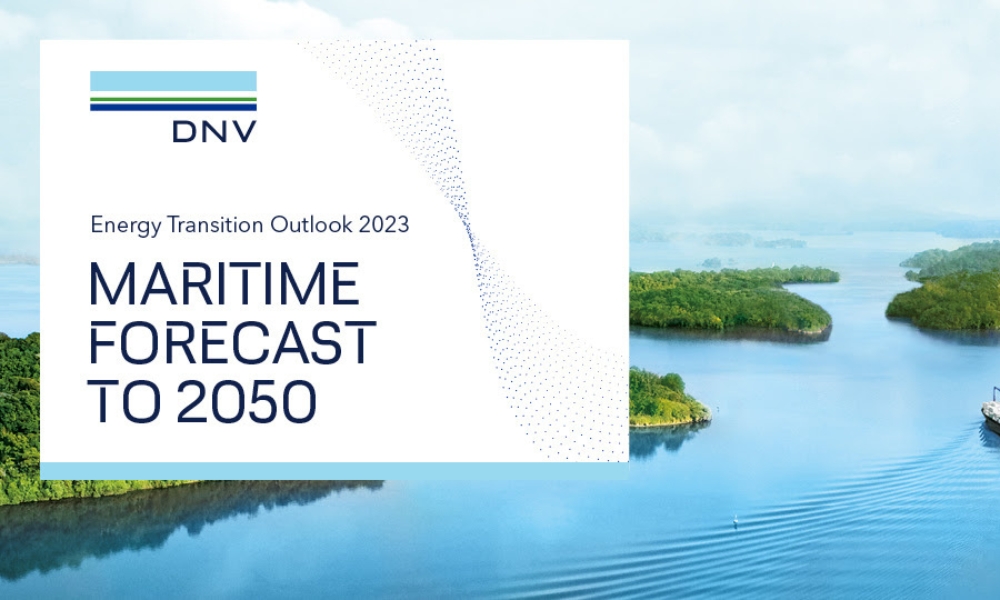 Classification society DNV on Tuesday (12 September) officially launched the 7th edition of its Maritime Forecast to 2050 report in London.
The latest Maritime Forecast to 2050 document provides an independent outlook of shipping's energy future and examines how the technology and energy transition will affect the industry. DNV investigated bunker fuel production, technology, and green shipping corridors to tackle the shift to carbon-neutral fuels.
The report also provides a valuable mapping of present and planned production of carbon-neutral marine fuels.
The following are important bunkering industry related highlights extracted from the report:
Outlook on ship technologies and bunker fuels
We report and discuss notable trends, developments, and prospects in the fuel technolog transition underway, including:
Half the ordered tonnage can use LNG, LPG or methanol in dual-fuel engines, compared with a third last year, but urgent action is needed for training in the use of new fuels.
Wind-assisted propulsion and air lubrication are being installed on more vessels.
Onboard carbon capture and, later, nuclear propulsion can reduce dependence on sustainable
biomass and renewable electricity.
Outlook on alternative fuel production and demand
We assess the future for carbon-neutral fuels for which shipping will compete with other sectors, concluding that:
The estimated demand from shipping to achieve emission reduction goals in 2030 is 30% to 40% of the total world supply of carbon-neutral fuels.
Competition means production of carbon-neutral fuel alternatives must accelerate if emission reduction goals are to be met.
Price fluctuations due to supply uncertainty while production of carbon-neutral fuels ramps up mean
fuel flexibility will be key for shipowners during the transition period.
Alternative fuel ship orders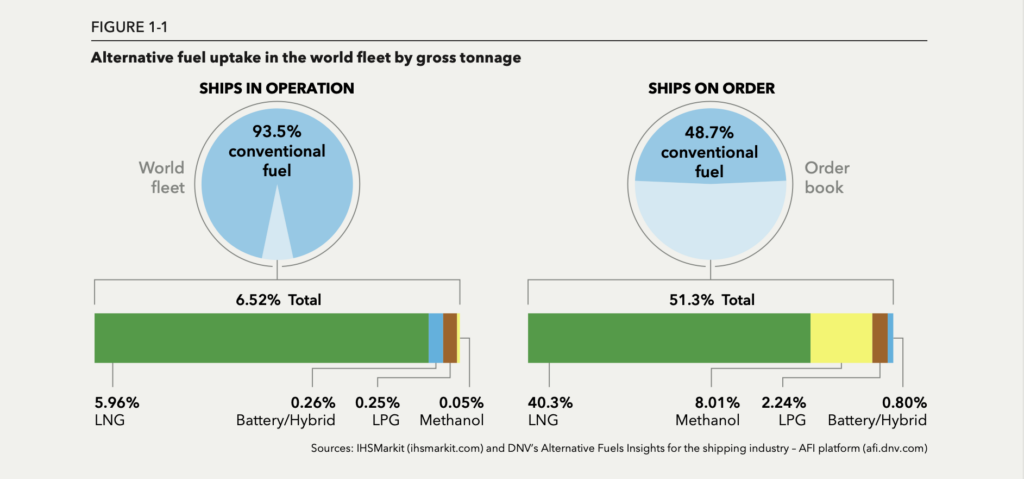 A fuel technology transition is already underway in the maritime industry, with half the ordered tonnage capable of using LNG, LPG, or methanol in dual-fuel engines, compared to one third of the tonnage on order last year. For ships in operation, 6.2% of tonnage can now operate on alternative fuels, compared to 5.5% last year. The uptake of methanol and LPG is starting to show in the statistics together with the first hydrogen-fuelled newbuilds.
Though several demonstration projects for ammonia-fuelled ships are ongoing, there are no ammonia-fuelled ships in the official order book.
Fuel technology solutions
While the fuel technology transition gathers pace, the search for solutions continues. We know that technology to reduce both energy consumption and the need for expensive fuel will be important. Given the need to understand and have a clear view of all the options, we present an outlook on six selected technologies that are receiving increased attention in the industry: solid oxide fuel cells, liquefied hydrogen, wind-assisted propulsion, air lubrication systems, onboard carbon capture, and nuclear propulsion. With the industry seeing energy-saving technologies as increasingly important, wind-assisted propulsion systems have now been installed on 28 large vessels. Air lubrication systems are installed on or ordered for more than 250 vessels in total.
Carbon capture and nuclear propulsion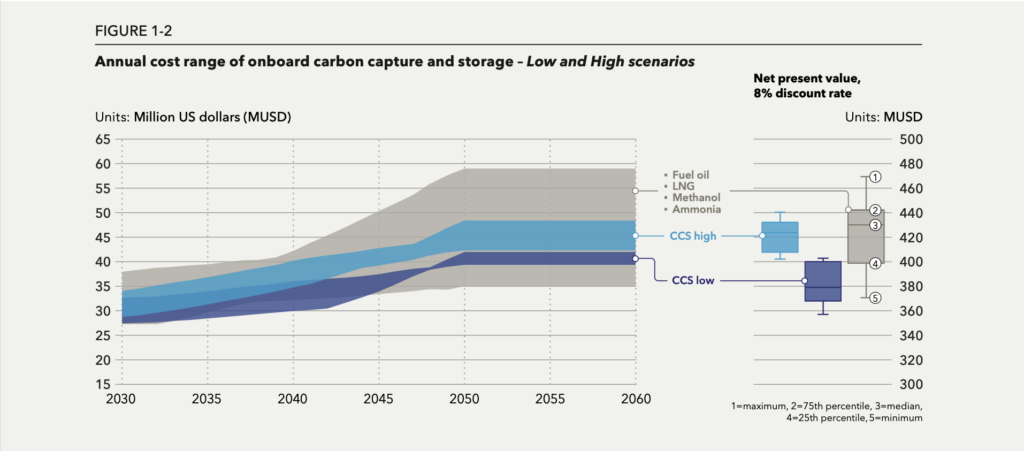 Considering onboard carbon capture and nuclear propulsion, we have performed a feasibility study using the FuelPath model of a 15,000 TEU container vessel as a case, benchmarking against fuel oil, LNG, methanol and ammonia. We find that onboard carbon capture can be operationally feasible for a large container vessel using 4,000 cubic metres (m³) of carbon dioxide (CO2 ) storage on board, offloading CO2 twice per trip AsiaEurope, and annually capturing 70% of the carbon dioxide. If the increase in energy use to capture the CO2 can be kept below 15%, and if the cost for offloading, transporting, and sequestering the CO2 is below 40 USD/tonne, onboard carbon capture can be a competitive option for decarbonization.
There are 160, mostly naval, nuclear-powered vessels today, and we find that it is a technically feasible solution for the case study ship, with a reactor and gensets for redundancy and take-me-home functionality. We find that nuclear propulsion can be a competitive option if reactor costs are in the lower range of historical costs for land-based nuclear power plants.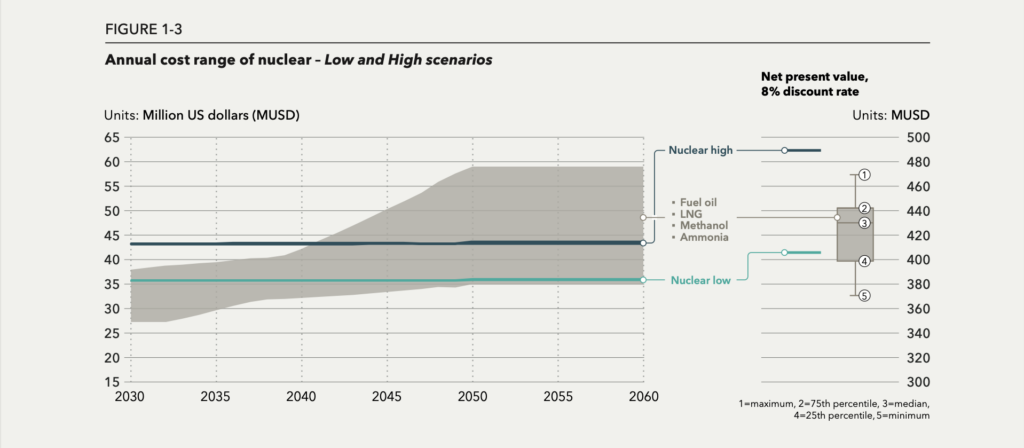 Production of alternative bunker fuels needs to be ramped up
While energy saving will reduce the need for alternative fuels, and both nuclear and onboard carbon capture may alleviate the need for such fuels, we still see that large volumes of carbon-neutral fuels will be needed to decarbonize shipping, and that the production of these fuels will be a key challenge. Currently, only 0.1% of fuels used by merchant shipping are biofuels, while 99.9% are fossil fuels. We present a new and comprehensive global database of more than 2,200 existing and planned production plants for relevant fuels: all biofuels, methanol, ammonia, hydrogen, including bio-, electro-, and blue versions of all fuels.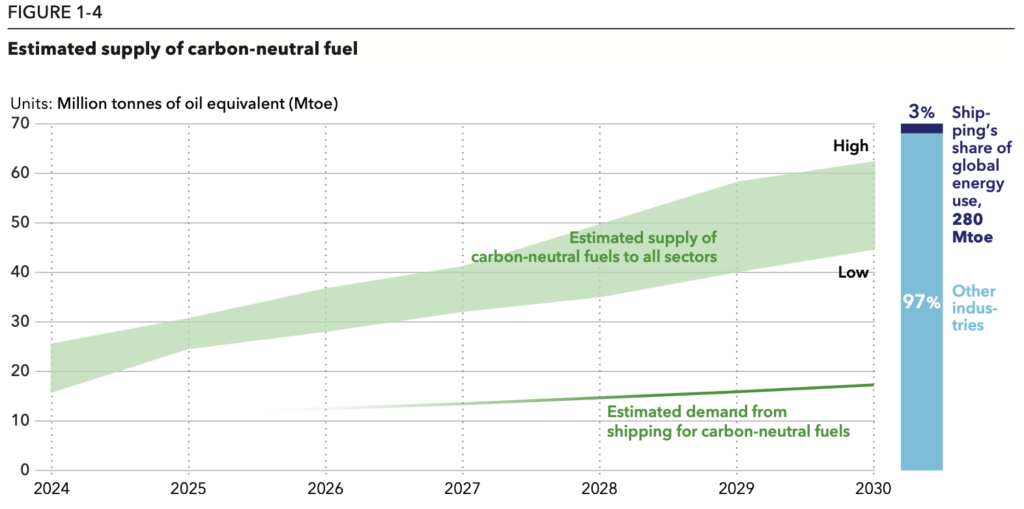 We find that the probability-adjusted global cross-sector production volume in 2030 is between 44 and 62 million tonnes of oil equivalent (Mtoe). The estimated demand for carbon-neutral fuel in shipping is 17 Mtoe in 2030, meaning that 30% to 40% of our estimated global cross-sector production volume will be required to supply the shipping sector.
As the shipping industry will compete for carbon-neutral fuels with aviation and road transportation, as well as other industries, the production of carbon-neutral fuel alternatives needs to significantly accelerate if the emission reduction goals are to be met. The period of ramping up production of different carbon-neutral fuels may come with uncertainty in supply, and price fluctuations are therefore expected. Thus, fuel flexibility will be key for shipowners to navigate these uncharted waters. In addition to the lack of supply of carbon-neutral fuels, there are other important barriers to decarbonizing shipping. Examples include lack of infrastructure, novel safety risks, lack of competence, immature technology and high costs.
Three-step approach for stakeholders to establish green shipping corridor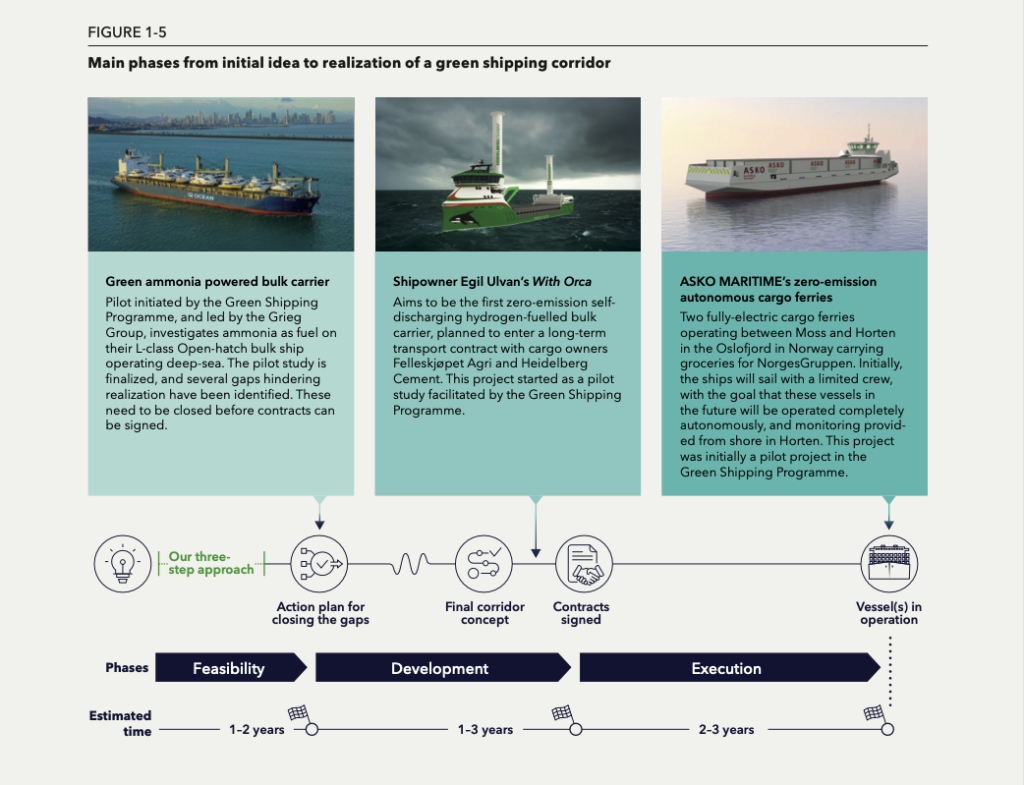 This report presents an outlook on green shipping corridors. These can accelerate uptake of carbon neutral fuels by allowing barriers to be identified and overcome in a more targeted and practicable way than on a global scale. We provide a three-step approach for stakeholders within the value chain aiming to establish green shipping corridors. It is based on DNV's experience over a decade with already existing green shipping corridors in Norway. At the approach's core is identifying barriers to achieving viable business cases for green shipping corridor partners.
A shipowner navigating these uncharted waters should consider all available decarbonization options, focusing on reduced energy consumption and fuel flexibility in the short term, while also considering a long-term fuel sourcing strategy.
The 2020s is a decisive decade for shipping and the quality and effectiveness of plans put in place now will dictate how successful the maritime industry is in reaching its decarbonization goals over the coming decades.
Note: The full version of the 7th edition of DNV's Maritime Forecast to 2050 can be downloaded here.
Related: DNV chooses London to launch its latest Maritime Forecast to 2050 report
Photo credit: DNV
Published: 14 September, 2023