Singapore: CPIB begins probe into Seatrium for alleged corruption in Brazil
Seatrium, firm formed by Sembcorp Marine and Keppel O&M merger, 'believes investigations relates to events that occurred prior to 2015 and to Sembcorp Marine group in existence at that time.'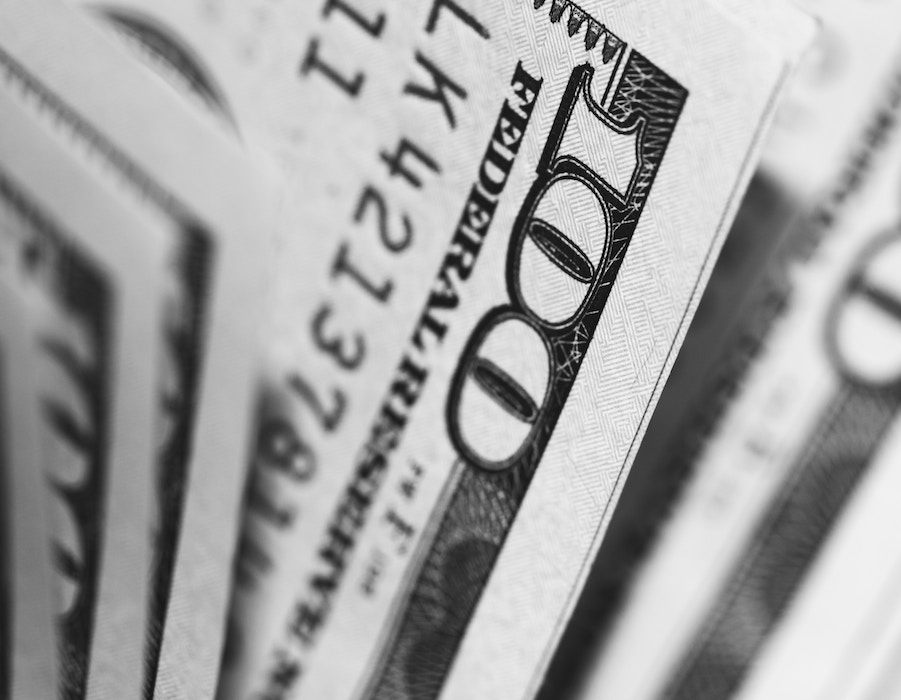 Marine engineering firm Seatrium, formed by the merger of Sembcorp Marine and Keppel Offshore and Marine (KOM) earlier this year, is off to a rough start after being slapped with investigations by Singapore authorities. 
Seatrium on Thursday (1 June) said the Corrupt Practices Investigation Bureau (CPIB) on 31 May released a statement stating that it has commenced investigations against the company and individuals from the company on alleged corrupt offences that occurred in Brazil. 
"The company believes that this relates to events that occurred prior to 2015 and to the Sembcorp Marine group in existence at that time," it said in a company announcement.  
"Those events predate the merger with Keppel Offshore & Marine which only took place in February 2023."
Seatrium added it is unable to comment further at this stage as the investigations are still ongoing.
"The company is cooperating with CPIB in its investigations and will make appropriate announcements in the event of any material developments," it said. 
"The company wishes to reiterate it is committed to the highest standards of compliance with anti-corruption laws and does not condone and will not tolerate any improper conduct. The company has a strict compliance programme and continuously works to ensure that policies and procedures are in place to prevent any violation of any anti-corruption laws applicable to its operations."
Before publishing the announcement, Seatrium requested for a trading halt in a filing at 7.35am on 1 1 June due to the pending release of the announcement and then requested for the lifting of the halt at 9.59am on 1 June. 
On 3 April, Semcorp Marine proposed a name change from Sembcorp Marine to Seatrium Limited  following completion of the combination of the businesses of the company and Keppel Offshore & Marine Ltd on 28 February 2023, and will adopt a new branding for the enlarged entity.
When queried by Channel News Asia (CNA) if the alleged offences were linked to a bribery case involving former KOM employees and Brazilian oil major Petrobas, CPIB said it was unable to divulge further details as the investigations were still ongoing.
On 16 January, Manifold Times reported CPIB issued stern warnings on 11 January 2023 to six individuals who were formerly senior management staff of KOM. 
The stern warnings were issued to the six individuals in lieu of prosecution for offences punishable under the Prevention of Corruption Act (PCA).
At the time, CPIB said it had completed its investigations of the case and in consultation with the Attorney-General's Chambers (AGC).
The offences relate to bribe payments to officials of Brazilian state-owned corporation Petróleo Brasileiro S.A. (Petrobras), pertaining to rigs-building contracts which Petrobras and/or its related companies had awarded to KOM. Under the global resolution led by the Department of Justice of the United States of America and involving Brazil and Singapore, a conditional warning in lieu of prosecution was issued to KOM for offences punishable under the PCA. KOM has paid a total fine of USD 422 million and fulfilled all obligations under the conditional warning.
CPIB conducted investigations into the six individuals who had allegedly conspired with each other to give bribe payments totalling about USD 55 million to foreign consultants involved in KOM's business interests in Brazil. These consultants then used these monies to pay bribes to Petrobras officials.
Related: Singapore issues stern warnings to six former Keppel O&M staff for bribery
Related: Singapore-based firm Sembcorp Marine proposes name change to Seatrium
Related: Keppel Corporation and Sembcorp Marine merger concludes at USD 3.34 billion
Photo credit: Pepi Stojanovski from Unsplash
Published: 1 June, 2023
Marine Fuels 360: Methanol presents easiest path towards maritime decarbonisation, says DNV
Captain Singh was confident the bunkering infrastructure in Singapore will be ready to welcome methanol-fuelled vessels due to the coordinated efforts between various agencies.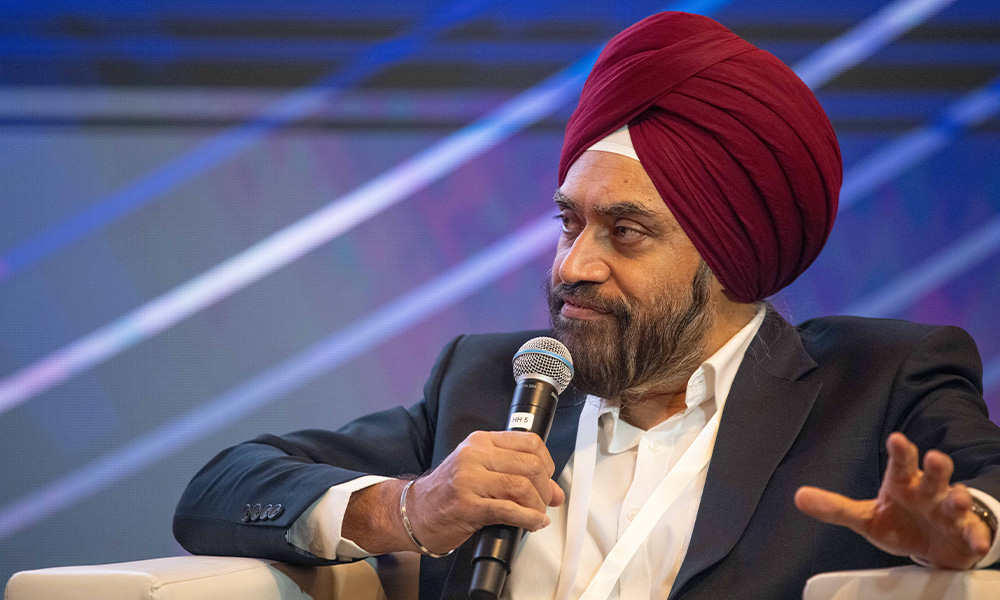 The use of methanol as a bunker fuel presents the least path of resistance towards maritime decarbonisation, believes the Principal Consultant, Head, Research and Development, Maritime Advisory, SE Asia, Pacific, and India at classification society DNV.
Captain Satinder Singh Virdi was speaking amongst panellists in the Methanol Panel session at Marine Fuels 360 on Tuesday (28 November) when he offered an opinion about reasons behind the increasing awareness of methanol as a marine fuel.
"The ease of adopting methanol is perhaps one of the reasons. The product exists as a liquid at ambient temperature and has been carried on vessels for the last 80 years, so it is not something new," he stated.
"What is new is we're going to use methanol as a bunker fuel. Ease of adoption, ESG compliance, as well as getting closer to decarbonisation goals are the drivers for shipowners adopting methanol."
According to Captain Singh, the trend for methanol-fuelled newbuildings have continued in October where DNV's Alternative Fuels Insight (AFI) platform recorded 230 vessels on order where 156 comprises of containerships.
"The trend started when Maersk increased their newbuild order of methanol-fuelled vessels; before that it was mostly LNG as an alternate fuel," he said.
Captain Singh was confident the bunkering infrastructure in Singapore will be ready to welcome methanol-fuelled vessels due to the coordinated efforts between the Singapore Shipping Association, Maritime and Port Authority of Singapore, Global Centre for Maritime Decarbonisation, and other organisations.
"We are all working together to support Singapore's future maritime operations. Singapore is an international maritime centre, and we want to establish ourselves as the leading maritime city," he explained.
"I would call this a cohesive action by all relevant partners, such as shipowners, charterers, classification societies, ship managers, bunker testing firms, mass flow meter manufacturers, bunkering companies, and more.
"It is important for Singapore to be seen as a fair supporter of bunkering in terms of reliability and reputation, and if things go wrong actions are taken very strictly to ensure transparency and quality. So, in that way I am satisfied to say that 'yes' we have what it takes to make methanol bunkering happen."
Related: DNV: Methanol-fuelled order trend continues, with first ammonia DF newbuilding contracts recorded in Oct
Related: Maersk invests USD 700.3 million for additional four methanol-fuelled container newbuilds
Other related: Singapore: Equatorial Marine Fuel builds four "new generation" methanol-ready bunker tankers
Other related: MPA: Due diligence carried out prior to recent Singapore methanol bunkering pilot
Other related: VPS completes quantity survey on Singapore's first methanol bunkering op
Other related: The Methanol Institute: Singapore takes first-mover advantage in Asia with methanol bunkering pilot
Other related: Singapore bunkering sector enters milestone with first methanol marine refuelling op
Other related: Singapore gets ready for its first methanol bunkering this week after one year preparation
Other related: The Methanol Institute: Singapore takes first-mover advantage in Asia with methanol bunkering pilot
Photo credit: Informa
Published: 6 November 2023
Malaysia: MMEA detains three vessels for illegal anchoring in East Johor waters
Vessels, including those registered in Barbados and Copenhagen, were detained on 4 December and captains of ships had failed to present any document of authorisation to anchor in Malaysian waters.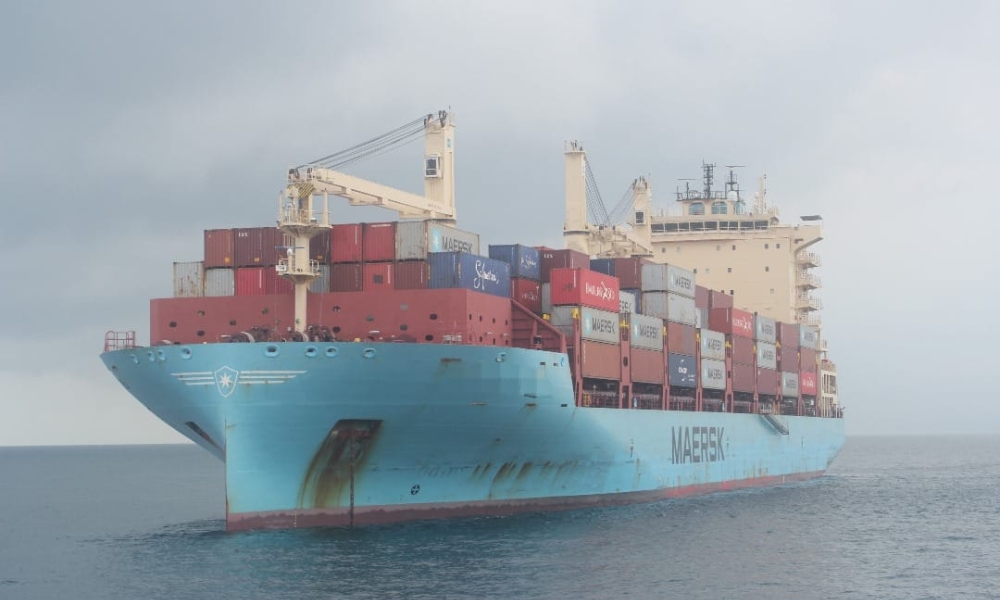 The Malaysian Maritime Enforcement Agency (MMEA) on Tuesday (5 December) said three vessels have been detained for illegally anchoring in East Johor waters on 4 December.
MMEA Tanjung Sedili Zone acting director Maritime Cmdr Mohd Najib Sam said the first ship, registered in Port Klang, was detained by a patrol boat at 11.30 am at 19.8 nautical miles east of Tanjung Sedili Kechil.
The second ship, registered at Bridgetown in Barbados, anchored at 11.30am at 18.1 nautical miles northeast of Tanjung Penawar.
And the third ship, registered at Copenhagen, was detained by a MMEA patrol vessel at 5.30pm at 21.5 nautical miles east of Tanjung Balau.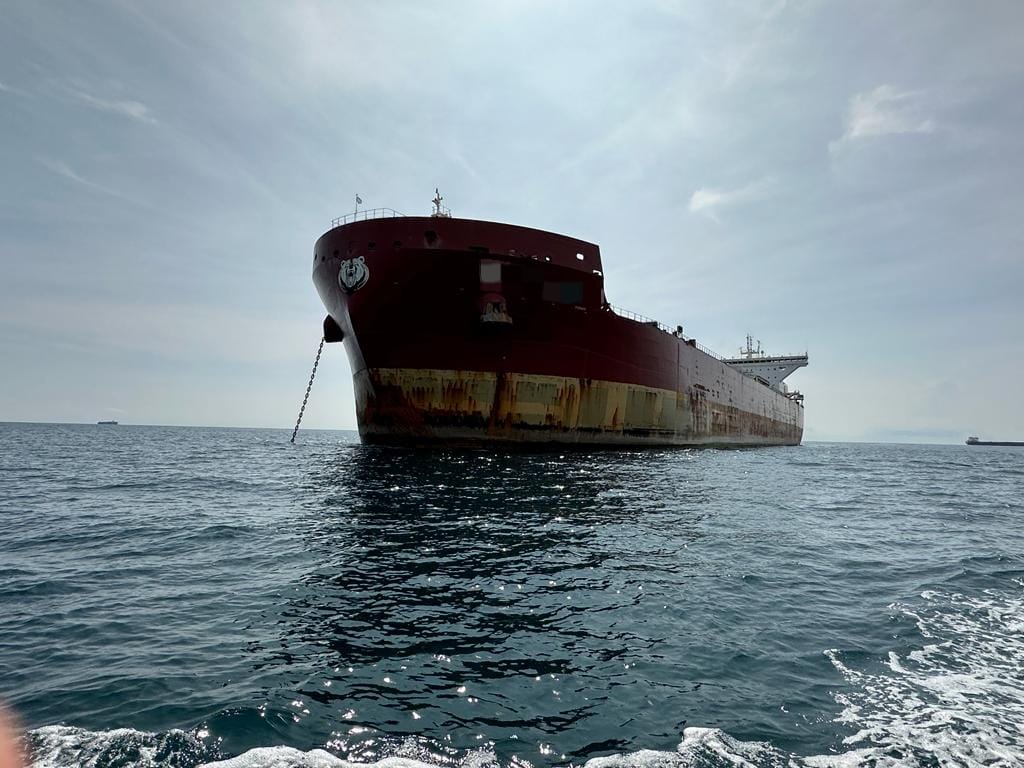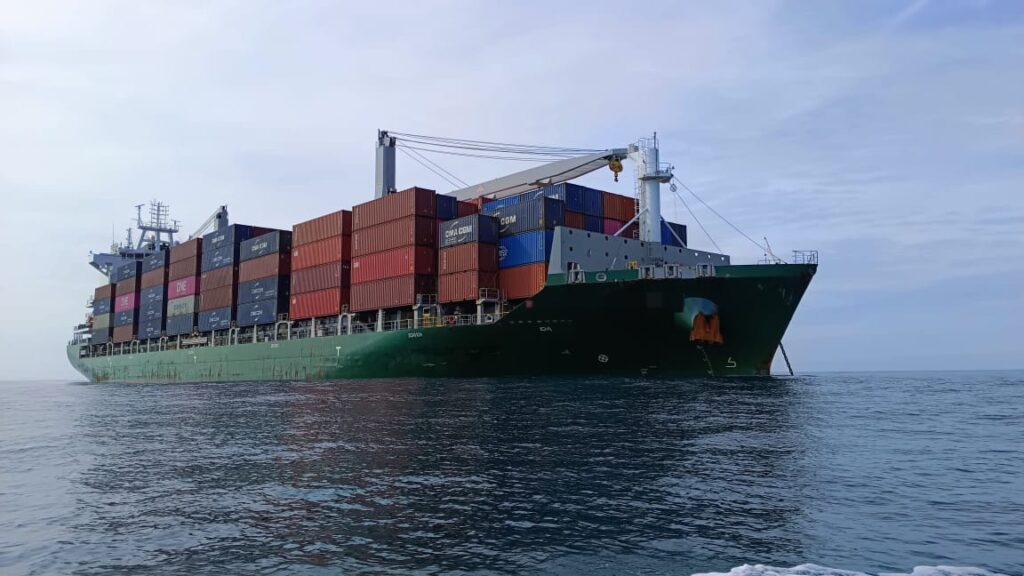 Najib said all captains of the ships had failed to present any document of authorisation to anchor in Malaysian waters and the case will be investigated under Section 491B(1)(L) Merchant Shipping Ordinance 1952.
He added that the detention of all three ships has brought the total number of ships detained for the same offence so far this year to 86.
Photo credit: Malaysian Maritime Enforcement Agency
Published: 6 December, 2023
Höegh Autoliners, Sumitomo to collaborate on ammonia bunker fuel supply for PCTCs in Singapore, Jacksonville
Duo will embark on a comprehensive evaluation of the compatibility between Höegh Autoliners PCTC newbuilds and ammonia bunkering facilities at the identified bunker ports.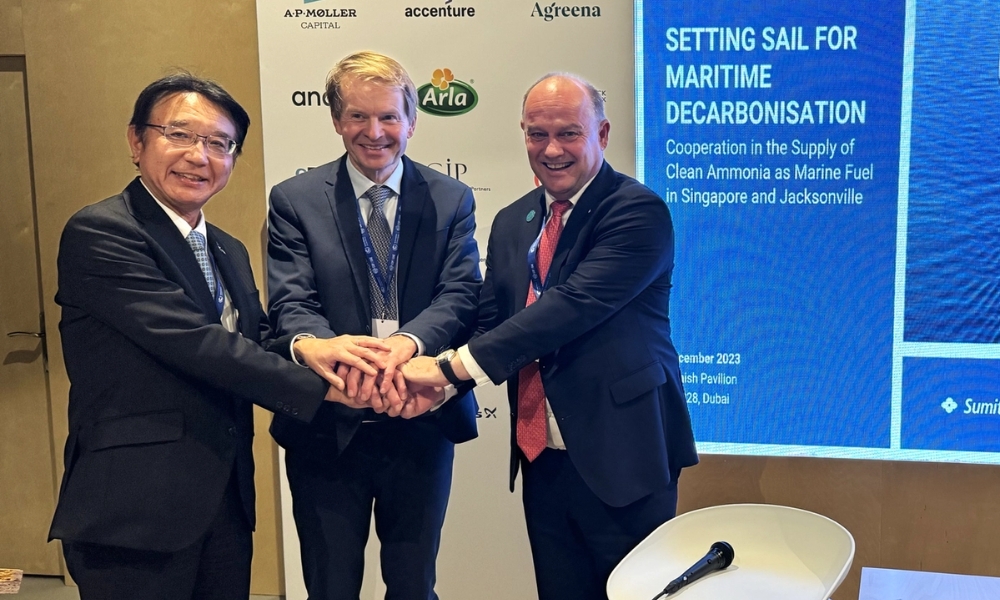 Norway-based pure Car and Truck Carriers (PCTCs) vessel owner and operator Höegh Autoliners on Tuesday (5 December) said it has agreed with Sumitomo Corporation to look into the supply of clean ammonia as a bunker fuel at the ports of Singapore and Jacksonville, USA from 2027 onwards.
The two companies have formalised their commitment through a Letter of Intent to collaborate on the supply and delivery of clean ammonia as a next-generation sustainable maritime fuel for Höegh Autoliners' upcoming Aurora Class PCTC vessels.
The twelve vessels are set to become the largest and most eco-friendly car carriers ever built and they will have the capability to run on zero-carbon ammonia or carbon neutral methanol.
"The Letter of Intent symbolises a remarkable step in the realisation and development of the production and consumption of clean maritime fuels. The collaboration hopes to stimulate the upscaling of the supply and demand of clean ammonia for maritime usage," Höegh Autoliners said in a statement.
Both companies view clean ammonia as a promising future fuel for the maritime industry, offering substantial potential in addressing the challenges associated with greenhouse gas emissions in global shipping.
To support this vision, both entities have launched a range of initiatives throughout the ammonia value chain, with a primary focus on making clean ammonia a viable choice for maritime fuel and thereby achieving significant reductions in emissions from the global shipping sector.
Moving forward, the companies will embark on a comprehensive evaluation of the compatibility between the PCTC vessels and the ammonia bunkering facilities at the identified bunker ports.
They endeavour to make necessary adjustments to specifications for both "shore-to-ship" and "ship-to-ship" bunkering operations and undertake safety assessments to establish standardised operational protocols and regulations in close coordination with pertinent government agencies.
Photo credit: Höegh Autoliners
Published: 6 December, 2023