Reed Smith: Technology to address environmental issues, finds survey
Emissions ranks above blockchain as the most significant driver of change over the next five years.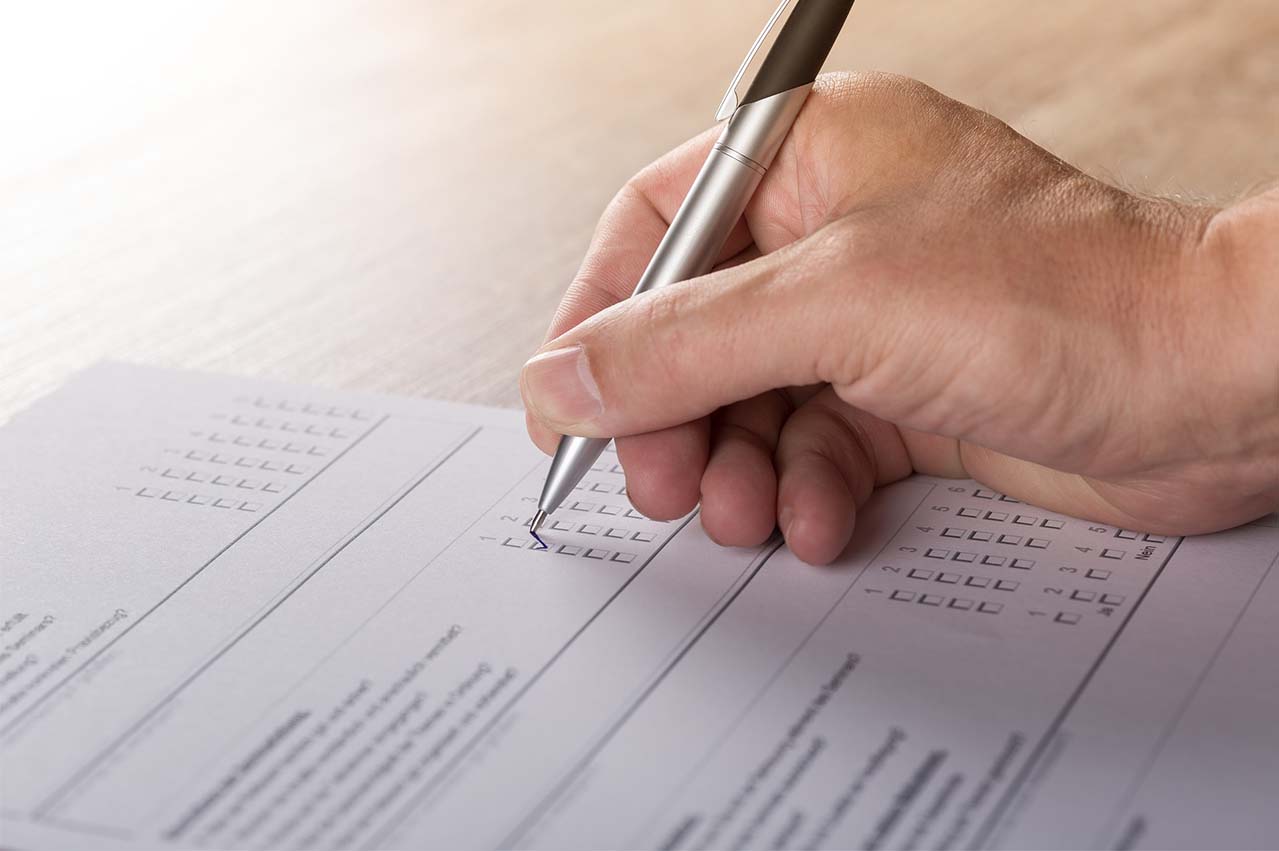 The following is results of a survey conducted by global law firm Reed Smith asking industry participants: Which technology will be the most significant driver of change over the next five years?
The industry responded that analytics of big data and technology to address environmental issues and emissions were equally significant, at 40% each, while blockchain was considered the most significant driver of change by only 20% of respondents.
Broken down by sector, 67% of owners said technology to address environmental issues will be the most significant driver, whereas 57% of professional services said analytics of big data. Interestingly, blockchain was considered the most significant driver among 50% of charterers and financiers.
Furthermore, Reed Smith asked industry participants to rate their 'preparedness' as well as the 'urgency' of emissions regulations, big data and blockchain for their company.
Sixty-three per cent of the industry said complying with emissions regulations was a high priority for their business, this rose to 88% among operators and 90% among owners. Among the respondents, 50% said they were 'very prepared' and already taking action, while a further 31% said they were still considering their options.
Predictive analytics of big data, was considered of medium priority for 47% of respondents with 25% already taking action within their company, while 41% of respondents were still considering their options.
Only 14% of the respondents deemed blockchain a high priority concern for their company and therefore only 8% are 'very prepared', with the remainder yet to make a decision or still considering their options.
"Companies are prioritising their responses to the upcoming 2020 Sulphur Cap deadline over other developments such as blockchain and big data, and while not surprising, those within the industry will need to keep a closer eye on developments around blockchain - particularly from new market entrants – if they want to keep their competitive edge", said Nick Shaw, global head of shipping at Reed Smith.
The survey was conducted in the first half of 2018 and received 59 responses.
Published: 19 July, 2018

DNV: Addressing methane slip in LNG-burning four-stroke Otto-cycle engines
DNV discusses LNG and methane slip in a Maritime Impact report and elaborates on its role in several projects aiming to minimize methane slip.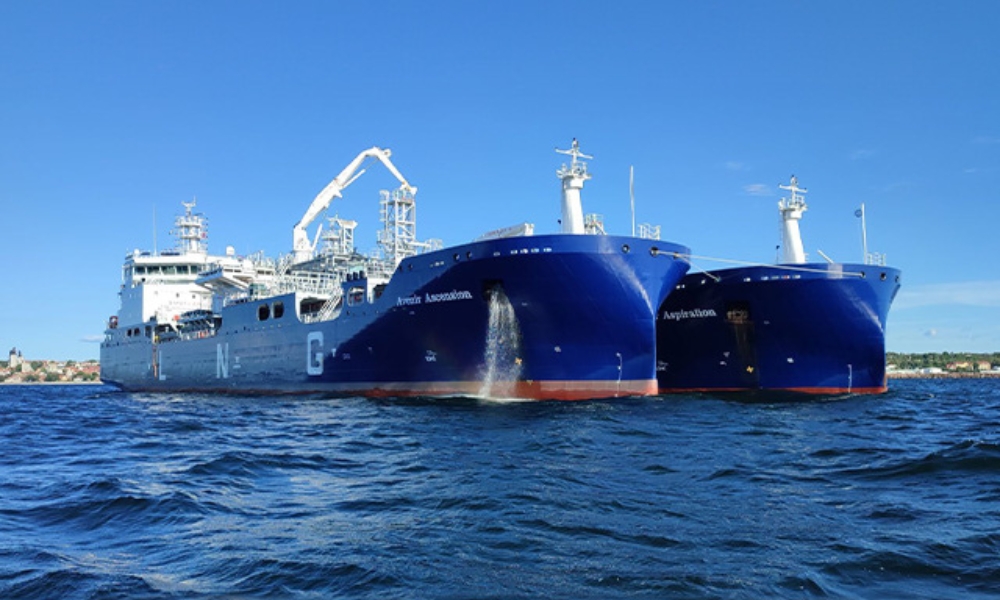 Classification society DNV on Monday (27 November) released a Maritime Impact report on discusses LNG and methane slip and DNV's role in several initiatives to minimize it. The following is an excerpt from the article:
LNG offers many benefits as a transitional ship fuel. However, certain engine types have been found to release significant amounts of unburnt methane, a powerful climate gas. DNV is involved in various projects aiming to minimize methane slip.
Methane, the main component of natural gas and LNG, has a global warming potential (GWP) 29.8 times that of carbon dioxide (CO2) over a 100-year timeframe, according to the Intergovernmental Panel on Climate Change (2021). Preventing methane from escaping anywhere along its supply chain is therefore crucial as the world tries to contain the causes of climate change.
New EU regulations increase pressure to reduce methane slip
LNG-fuelled four-stroke Otto-cycle engines, which are often used for gensets on board passenger ships, have been found to release significant amounts of unburnt methane, leading to CO2-equivalent emission values that compromise what is achieved through other carbon reduction efforts.
The shipping sector will be incorporated into the EU's Emissions Trading System (ETS) from 2024. This expansion will encompass methane and nitrous oxide emissions starting in 2026. Additionally, the FuelEU Maritime requirements for the GHG intensity of energy utilized on board will come into effect in 2025. Consequently, the shipping industry is keenly interested in addressing methane slip issues.
LNG's long-term zero emissions potential hinges on methane slip reduction
"Many think of LNG as a transitional fuel only, but it can also be much more than this," says Hans Eivind Siewers, Segment Director Passenger Ships and RoRo at DNV. "But in order for this fuel to take passenger ships all the way to zero emissions with bio LNG and e-LNG, it is of major importance that we succeed in reducing methane slip."
Fabian Kock, Head of Section Environmental Technologies Air at DNV, agrees: "Methane slip is indeed a critical issue for addressing climate change. DNV is actively working with many stakeholders and regulators to find pragmatic solutions to overcome this challenge. In particular we are happy to work closely together with the engine designers to find technical solutions which are safe and feasible to be installed on board of ships."
GREEN RAY industry initiative addresses methane slip
One major initiative dedicated to reducing methane slip from LNG ship engines is the EU HORIZON project GREEN RAY (new GeneRation marinE ENgines and Retrofit solutions to Achieve methane abatement flexibilitY). Launched in June 2022 under the leadership of the VTT Technical Research Centre of Finland, it aims to establish sound scientific data about methane slip from four-stroke LNG-fuelled engines by conducting on-board exhaust gas measurements, and to promote the development of methane abatement technologies.
The project consortium includes the Finnish Meteorological Institute, Shell Global Solutions, Wärtsilä, MSC, CMA Ships, Chantiers de l'Atlantique, DNV and a number of other stakeholders. A report will summarize the findings after the project ends in 2027.
Focus on engine optimization and exhaust gas aftertreatment
The engine manufacturer Wärtsilä has been conducting research and development on engine modifications to radically reduce methane slip, including efforts to optimize engine design and control. VTT researchers studied methane emissions from two Wärtsilä 31DF engines on the AURORA BOTNIA. One used standard configuration, the other tested new combustion. Results show reduced methane emissions and potential for overall emission cuts for the modified engine.
Shell is developing methane absorption and catalytic conversion technologies for exhaust gas aftertreatment. The role of DNV in the GREEN RAY project will be to witness exhaust gas measurements, verify piping and materials as well as installation, and develop and update its class rules related to emission reduction with the option to introduce a dedicated class notation. Furthermore, DNV will provide know-how and review solution proposals.
MAN takes a two-pronged approach
There are similar initiatives beyond the GREEN RAY project, as well. MAN Energy Solutions SE has been exploring ways to optimize its own engine technology to minimize methane slip. The company's R&D into engine optimization is well advanced and integrated into every new four-stroke ship engine MAN delivers, says Dr Mathias Moser, Head of Technology and Exhaust Aftertreatment at MAN Energy Solutions SE.
"We optimize the mechanical components to minimize crevice volumes in the cylinder and we adapt the compression ratio towards improved combustion," he explains. "Furthermore, we fine-tune engine control parameters such as injection timing, pilot-fuel amount, supercharge pressure, ignition timing, valve timing and combustion temperature. Most of these improvements can be implemented as retrofits to existing engines, as well. These engine-based measures alone can reduce methane emissions significantly so the updated engines will comply with future, tighter restrictions."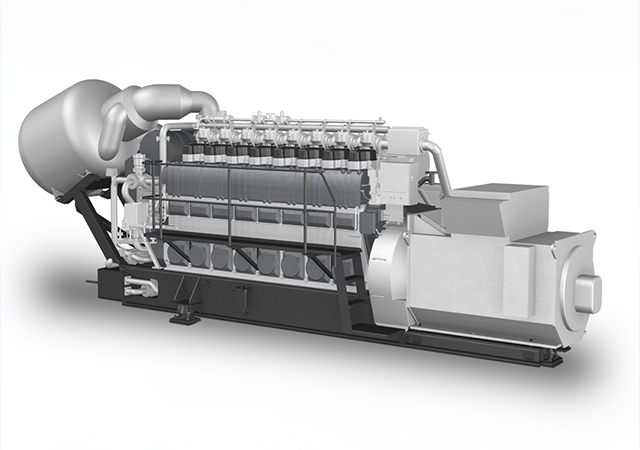 Note: DNV's full Maritime Impact report on 'Addressing methane slip in LNG-burning four-stroke Otto-cycle engines' can be found here.
Photo credit: MAN Energy Solutions, Avenir LNG
Published: 6 December, 2023
Norwegian maritime startup ESG-NRG launches digital tool ETS Manager 
ESG-NRG introduced ETS Manager, a digital tool designed to help maritime shipping companies navigate EU Emissions Trading System compliance; tool includes features available for free to shipping firms.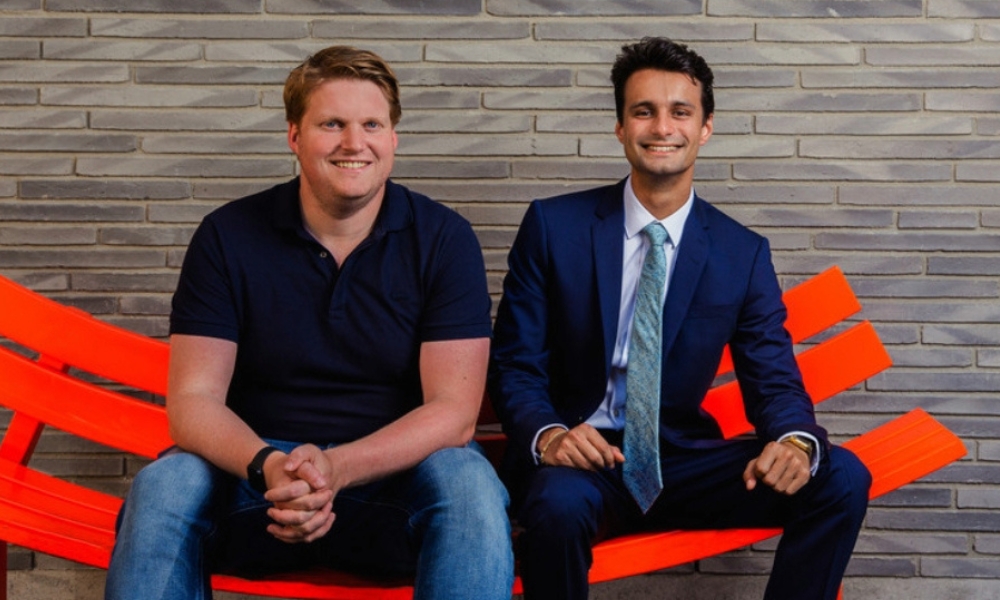 ESG-NRG, a maritime startup headquartered in Oslo, on Thursday (30 November) has introduced the ETS Manager, a digital tool designed to help maritime shipping companies navigate the EU Emissions Trading System (ETS) compliance.
Built with the commercial operator in mind, ESG-NRG said ETS Manager supports every stage from planning, trading, and holding EUAs, all from one digital screen.
Numerous features are available for free to shipping companies:
Port-to-Port Calculator: Estimates ETS costs based on a user inputting fuel type, consumption, port calls and activities.
Prediction Algorithms: Machine-learning models forecast EUA price movements with 65-70% accuracy over 5, 10, and 20-day intervals.
Digital Trading Interface: Buy and sell back EUAs at low quantities with credit facilities if required, in addition to direct market access for instant trade execution.
Trading & Trust Accounts: Hold EUAs in designated trading or trust accounts at a European bank
The ETS Manager also integrates with Voyage Management Systems, such as Dataloy VMS, enabling automated emissions tracking, purchasing on voyage fix/start/end, EUA requirement forecasts, cost allocation to cargo owners, and effortless reconciliation with EU-MRV Verifiers.
Founder & CEO Janek Ekeli, said: "Our vision is to empower shipping companies on their journey towards environmental sustainability and regulatory compliance. The ETS Manager is a culmination of our commitment to simplifying EU ETS compliance through innovation."
ESG-NRG said its accomplishments include recognition as finalists in The Captains Table pitch competition during Hong Kong Maritime Week, receiving government grants from Innovation Norway and from key investors like TheFactory, Stirling Angeli, and marine fuel trading house ElbOil Group.
The startup added ElbOil Group is also supporting its trading activities and promoting ETS Manager across their offices in Hamburg, London, Dubai, and Singapore.
"The launch of ETS Manager addresses critical pain points in the maritime sector. Large fleets can capitalise on price fluctuations by forecasting EU ETS emissions in advance, while businesses involved in multiple cargo-owner scenarios can efficiently allocate costs to respective cargo-owners," the firm said.
"The product's uniqueness lies in its comprehensive focus on the buyer of EUAs—providing end-to-end digital solutions rather than calculations and an email service. Using ETS Manager means companies can handle EU ETS compliance internally, eliminating the need for outsourcing or additional hiring."
The ETS Manager has officially gone live, with a webinar hosted in collaboration with Dataloy scheduled for 6 December, providing industry professionals an introduction to the digital tool.
Photo credit: ESG-NRG
Published: 6 December, 2023
WinGD, CMB.TECH in four-way deal for first ammonia engines to be built in China
CSSC Qingdao Beihai Shipbuilding and CSSC Engine Co were the other signatories in the joint undertaking to power a series of 210,000 DWT bulk carriers to be delivered from Qingdao through 2025 and 2026.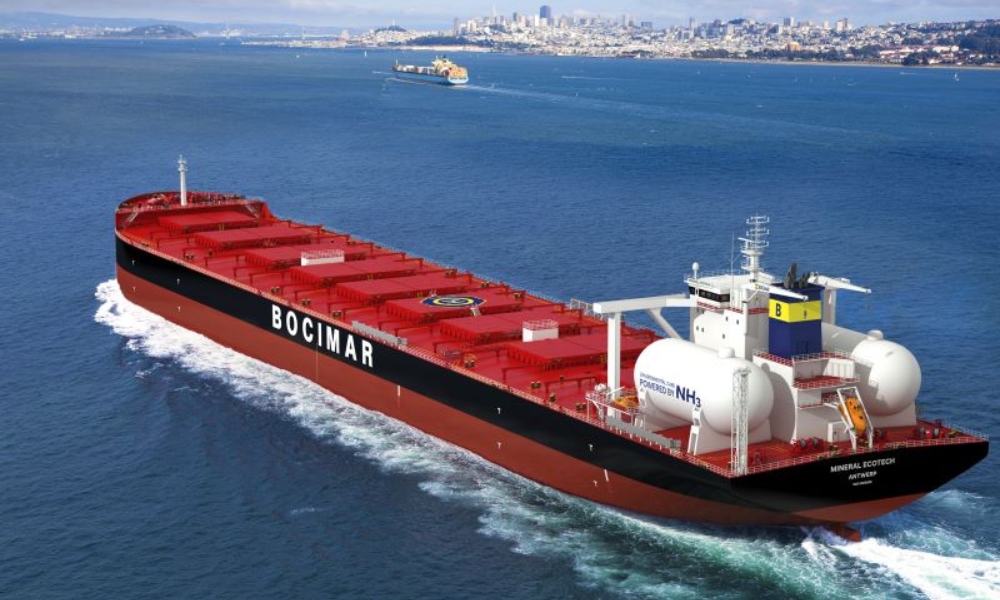 Swiss marine power company WinGD on Tuesday (5 December) said it has concluded a four-party agreement underwriting Belgian bulk carrier operator CMB.TECH's order of X72DF-A ammonia-fuelled engines.
CSSC Qingdao Beihai Shipbuilding (QBS) and engine builder CSSC Engine Co (CSE) were the other signatories in the joint undertaking to power a series of 210,000 DWT bulk carriers to be delivered from Qingdao through 2025 and 2026.
Following confirmation of the engine order, the agreement advances the project between WinGD and CMB.TECH announced in January to develop the 72-bore ammonia-engine. The close cooperation and shared responsibility reflected in the agreement highlights the groundbreaking nature of the order: the vessels will be the first ammonia-fuelled bulk carriers to be built; the WinGD engine designs will be the first of their size for ammonia; and they will be the first ammonia engines built in China.
CMB.TECH CEO, Alexander Saverys, said: "CMB.TECH sees green ammonia as one of the big solutions to decarbonise long-distance shipping and this order brings to fruition our active commitment to develop this pathway. The gathering of expertise under this agreement will ensure that our first ammonia-fuelled vessels are built and powered in a safe and sustainable way, as well as helping to decarbonise our business and our customers' logistics."
WinGD CEO, Dominik Schneiter, said: "Having progressed the engine design and vessel integration concept rapidly with CMB.TECH over the past nine months, enlisting the mutual cooperation of the shipyard and engine builder is a critical next step. As well as safeguarding the successful entry into operation of these innovative engines, this collaboration will also accelerate the spread of ammonia capabilities across key stakeholder groups, placing the whole industry on surer footing as it explores a vital decarbonisation pathway."
QBS Executive VP, Gu Kechao, said: "CMB.TECH's decision to have its first ammonia-fuelled vessels built by CSSC Qingdao Beihai Shipbuilding underscores the company's faith in the quality and value of our work. It also highlights growing acknowledgement of the wider Chinese capability in complex shipbuilding projects. Building among the first ammonia-fuelled vessels in the world will place QBS in a strong position to support further customers with their maritime decarbonisation projects."
CSE Chief Engineer, Zhang Guangwei, said: "Bringing a new engine design into commercial operation is always the result of strong joint effort between engine and vessel designer, engine builder, shipyard and owner. CSE is honoured to be the first engine builder in China to deliver ammonia-fuelled engines to the maritime market, and to take an early role in what will become a significant market as ammonia fuel is used more widely in shipping."
WinGD's X-DF-A engines operate using high-pressure fuel injection with a small portion of pilot fuel, and will have performance and fuel efficiency comparable to the company's diesel-fuelled X-Engines. No aftertreatment is required for N2O emissions, while selective catalytic reduction is used to ensure Tier III NOx compliance in both ammonia and diesel modes.
Safe operation and maintenance of ammonia-fuelled engines and vessels has been a key undertaking of the project to date. The hazard identification (HAZID) studies, followed by an Approval in Principle from Lloyd's Register of the X-DF-A engine concept were pivotal to WinGD and CMB.TECH verifying that ammonia-fuelled engines built, commissioned and operated to the approved design have equivalent safety to conventionally fuelled engines.
Related: WinGD and CMB.TECH to jointly develop large ammonia-fuelled marine engine
Photo credit: WinGD
Published: 5 December, 2023