Mærsk Mc-Kinney Møller Center for Zero Carbon Shipping publishes paper on biodiesel bunker fuels
Paper presents the results from the working group, including an overview of regulatory drivers, onboard vessel bunkering, handling, and storage considerations.
Mærsk Mc-Kinney Møller Center for Zero Carbon Shipping (MMMCZCS) on Tuesday (20 June) released a paper on fuel handling recommendations, fuel sample analysis procedures, and emission management considerations for using biodiesel bunker fuels.
"While biodiesels and bio-oils do not have the same chemical composition, performance, or qualities as each other, they present similar challenges for onboard use," it said in a social media post.
"As a result, we established a dedicated working group to study the potential challenges of using biodiesel onboard vessels, which we expect to provide foundational knowledge of the challenges associated with the use of bio-oils onboard."
The paper presents the results from the working group, including an overview of regulatory drivers, onboard vessel bunkering, handling, and storage considerations. 
"We also include experimental results from our investigations of fuel stability and NOX emissions measurement tests. Furthermore, we provide our recommended step-by-step processes for bunkering and onboard handling."
Based on our investigations, the working group made the following conclusions:
Recent regulatory developments have lowered the barriers to using biofuels onboard vessels. However, work is still needed on fuel standards and sustainability life-cycle certification.

The Unified Interpretation (UI) approved at MEPC 78 in June 2022 allows for a more streamlined regulatory scenario for the use of biofuels onboard vessels, especially if flag states adopt the UI and classification societies and engine makers confirm no changes to the engine's NO

X




critical components or settings/operating values.

With the lack of applicable fuel standards, it is presently up to the individual shipowner or operator to build knowledge and experience about proper fuel parameters and handling.

While some sustainability certification schemes exist, they must be standardized and aligned with the current and upcoming global and regional regulations.

Due to the possibility of varying stability, acidity, and corrosion characteristics of biodiesels, they must be handled and stored correctly onboard using operational measures with limited technical changes.

We recommend pre-bunkering steps including determining the blend composition, laboratory testing, and confirming compliance with International Maritime Organization (IMO) safety regulations and machinery.

Onboard handling requires bunker storage tank cleaning (subject to the sludge and sediment content in the bunker tanks) and adjustment of storage and transfer temperatures.

Fuel sample analyses can be used to indicate acceptable oxidation stability levels for typical fuel use periods. If required, readditization of antioxidants can prevent fuel oxidation, as seen from studies done in the automotive industry. Such trials are yet to be conducted in the maritime industry onboard vessels.

Results from three emissions measurement tests showed that NO

X

emission levels of biodiesel and biodiesel blends combusted in two-stroke slow speed marine engines are comparable with conventional fossil fuels, including heavy fuel oil (HFO), very low sulfur fuel oil (VLSFO), and marine gas oil (MGO).

These results also indicate that there is no need for special emission reduction technologies or solutions to reduce NO

X

emissions further when using biodiesels. However, if NO

X

emission reduction is necessary, commercially available technologies and solutions exist.
The conclusions presented in the paper are based solely on tests of fatty acid methyl esters (FAME)-based biodiesel fuels. The NOX emission levels presented here form a benchmark for comparison with fast pyrolysis and hydrothermal liquefaction bio-oils when their technology matures, and they are available in larger quantities.
To increase the viability of the liquid biofuel pathways, MMMCZCS encourages flag states, classification societies, and engine makers to jointly leverage the approved UI to remove the regulatory barriers for the use of biodiesels and bio-oils onboard vessels and support the development of fuel standards for blends with higher percentages of biodiesel and bio-oil.
The paper is the fourth in the Onboard Vessel Solustions series, covering the impact and role of vessel greenhouse gas and air pollutant emission reduction in maturing alternative fuel pathways.
Note: The paper titled 'Using bio-diesel onboard vessels' can be downloaded here.
Photo credit: Mærsk Mc-Kinney Møller Center
Published: 23 June, 2023
TotalEnergies Marine Fuels renews ISCC EU certification for bio bunker fuel  
Firm's operations teams in Singapore and Geneva successfully renewed its ISCC EU sustainability certification for the supply of biofuel bunkers, says Louise Tricoire, Vice President.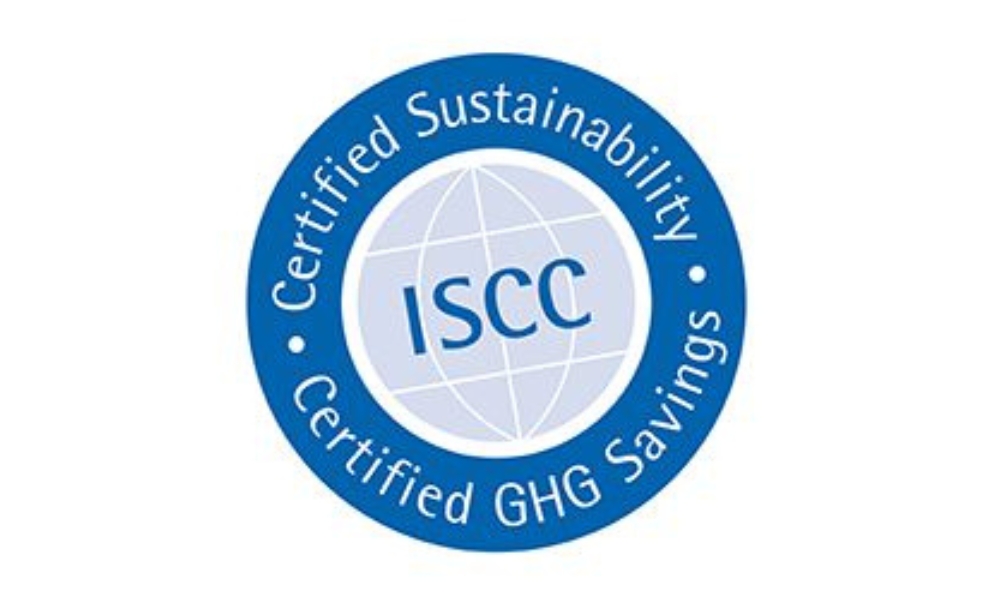 Louise Tricoire, Vice President of TotalEnergies Marine Fuels recently said the firm's operations teams in Singapore and Geneva successfully renewed its International Sustainability and Carbon Certification (ISCC) EU sustainability certification for the supply of biofuel bunkers.
"This means that TotalEnergies Marine Fuels can continue sourcing and supplying marine biofuels in accordance with EU renewable energy regulations ensuring the highest sustainability standards," she said in a social media.
"It's the third year in a row that we have successfully renewed this certification, after a deep and comprehensive audit which showed zero non-conformity."
She added marine biofuels have grown in demand among shipping companies that want to cut greenhouse gas emissions immediately.
"TotalEnergies Marine Fuels offers marine biofuels commercially in Singapore and we are starting in Europe. This certification enables us to accompany our customers in their decarbonisation journey with the best standard solutions available today."
Photo credit: TotalEnergies Marine Fuels
Published: 29 September, 2023
Seapath, Pilot LNG launch JV to develop dedicated LNG bunkering facility in US Gulf Coast
With operations beginning in early 2026, the construction of the new facility will provide bunker fuel for LNG-powered vessels in the greater Houston/ Galveston area of Texas.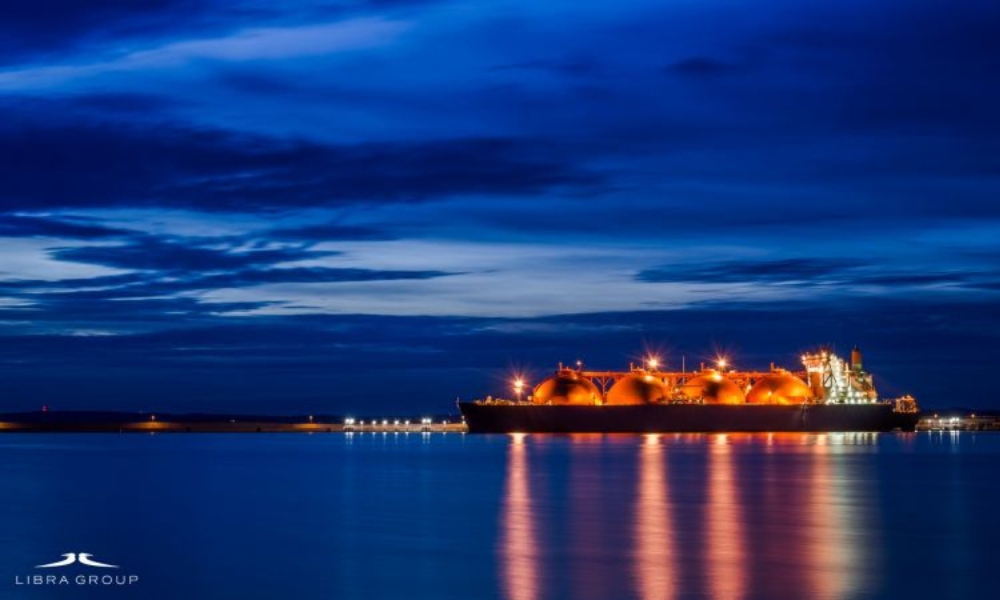 Seapath, a maritime subsidiary of Libra Group, and Pilot LNG, LLC (Pilot), a leading Houston-based clean energy solutions company, on Thursday (28 September) announced that they have formed a joint venture (JV) to develop, construct, and operate the first liquefied natural gas (LNG) bunkering facility in the U.S. Gulf Coast.
With operations beginning in early 2026, the construction of the new facility will provide bunker fuel for LNG-powered vessels in the greater Houston/ Galveston area of Texas.
The project, which will be developed with an initial investment of approximately USD 150 million, meets the needs of a vital global and U.S. trade corridor. According to the Greater Houston Partnership, the Greater Houston waterways generated over USD 906 billion in economic value to the U.S. in 2022.
In addition, a 2023 U.S. Department of Transportation report recognised the Greater Houston area as the top US port by tonnage.
While LNG bunkering infrastructure has been developing overseas, U.S. infrastructure supporting its uptake has developed slower. Pilot and Seapath's LNG bunkering facility will use their combined expertise to serve essential U.S. Gulf Coast port complexes, including servicing major cruise lines and container vessel operators.
Led by LNG industry veterans with extensive experience on the terminal and marine side, Pilot LNG is committed to delivering LNG to new and existing U.S. markets, including fuel/bunkering terminals and related infrastructure. This is the first in a series of strategic investments by Seapath and Pilot to create a network of LNG facilities in areas of unmet need in the U.S.
"Seapath is dedicated to investing across the marine infrastructure space and will provide strong financial backing to Pilot's LNG bunker projects," said Jonathan Cook, CEO of Pilot.
"We look forward to working closely with Seapath to support the gradual decarbonization of the marine industry. We look forward to delivering a U.S. Gulf Coast facility in a timely manner based on the extensive development work already completed to meet the significant needs for LNG fuel, which also supports ongoing decarbonization across the industry."
A U.S. company led by Merchant Mariners and former service members, Seapath was formed recognizing the need for critical investments in the U.S. maritime economy. The company plans to continue investing in innovative projects within maritime connectivity, industrial technologies, port real estate, and Jones Act vessels.
"The infrastructure under development will provide LNG to a growing market seeking cleaner marine fuel, particularly as customers look for economical ways to comply with tightening emissions regulations, including regulations set by the IMO in 2020," said Seapath CEO Greg Otto.
"We are pleased to be working with a first-class team in Pilot LNG and with some of the leading ports in the United States to bring this critical LNG bunkering infrastructure to the Gulf Coast region where there is high demand for it. Thanks to our valuable partnership with Pilot, we look forward to developing more of these much-needed facilities in ports across the United States."
Seapath is one of 30 operational entities of Libra Group, a privately owned business group whose subsidiaries own and operate assets in nearly 60 countries with six business sectors, including maritime and renewable energy. The Group's three maritime subsidiaries include Lomar Shipping, a global shipping company with a fleet of more than 40 vessels, and Americraft Marine, which owns and operates a Jones Act Shipyard in Palatka, Florida. Significantly, the shipyard is among the few in the U.S. to construct crew transfer vessels to service the growing offshore-wind industry and traditional inland-marine assets such as tugboats and barges.
"Libra Group is committed to advancing innovation across our sectors, from maritime to aerospace, to renewable energy and more. As a global organization, we will harness insights from across our network to bolster the uptake of more sustainable technologies to advance our sectors while identifying potential applications across our other sectors," said Manos Kouligkas, CEO of Libra Group.
"Adoption of more sustainable fuels is critical to future-proofing our industries against a rapidly changing ecosystem. We will continue to support the transition to greener energy solutions, and we look forward to following Seapath's work to evolve the U.S. maritime industrial sector."
Pilot and Seapath will continue with all front-end engineering and design development for their projects in the third and fourth quarters of 2023 to file applications with the necessary federal and state agencies to permit, site, construct and operate the small-scale LNG terminal for marine fuel. Pilot and Seapath anticipate announcing details of their project investment by the second half of 2024.
Photo credit: Libra Group
Published: 29 September, 2023
Bureau Veritas on biofuels: The transitional bunker fuel of today? 
BV published an article stating that biofuels are a promising turnkey transitional fuel but outlined practical and technical issues that shipping companies should consider.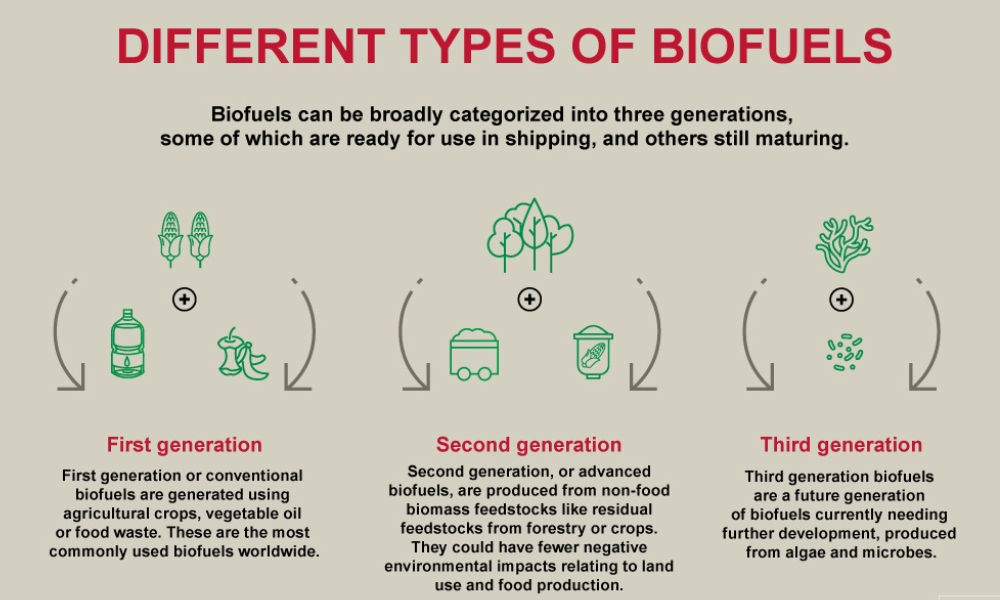 Classification society Bureau Veritas on Thursday (28 September) published an article stating that biofuels is a promising turnkey transitional bunker fuel but outlined practical and technical issues that shipping companies should consider:
The race is on to transition to low-carbon alternative fuels and biofuels are gaining momentum. But what are they? Biofuels are gaseous or liquid fuels produced from biomass – organic matter of biological and non-fossil origin. Easily adaptable to existing vessels, biofuels are a promising turnkey transitional fuel. Let's dive deeper to examine this promise.
ARE LOW-CARBON BIOFUELS CURRENTLY AVAILABLE?
Biofuels can be broadly categorized into three generations, some of which are ready for use in shipping, and others still maturing:
First generation, or conventional biofuels, are generated using agricultural crops, vegetable oil or food waste. These are the most commonly used biofuels worldwide.
Second generation, or advanced biofuels, are produced from- non-food biomass feedstocks like residual feedstocks from forestry or crops. They could have fewer negative environmental impacts relating to land use and food production.
Third generation biofuels are a future generation of biofuels currently needing further development, produced from algae and microbes.
Currently, first-generation biofuels are the most widely available. However, their scalability is constrained by the origin of their feedstock, which is food-purposed crops and thus entails direct and indirect land-use changes.
Second-generation biofuels, produced from non-food feedstocks such as forest biomass and agricultural crops, are free of some constraints associated with first-generation biofuels. Their role in decarbonizing shipping will likely be crucial. However, it will require a sharp uptake in supply, which inherently requires significant investments.
DO BIOFUEL PRODUCTION PATHWAYS MATTER?
Yes, they absolutely do! The way a biofuel is produced and the feedstock used are key when analyzing a biofuel's lifecycle GHG emissions. They therefore have an impact on determining whether they can be considered as low-carbon fuel. There is currently no globally accepted standard or certification in place to ensure the end-to-end sustainable production of biofuels. First generation biofuels, for example, are carbon neutral on paper. But, this claim becomes far more complex from a well-to-wake perspective and when considering more holistic sustainability criteria.
What other kind of ramifications might biofuel production entail? For one, the land needed for production is already in high demand to expand croplands around the world. This puts first-generation biofuel production and food markets in competition with each other – not an easy battle to win. From an ethical standpoint, most would prioritize meeting global food demand over fueling ships.
WHAT SHIPPING COMPANIES NEED TO KNOW
When it comes to biofuel use there are two broad categories of considerations for shipping companies: the practical and the technical.
ON THE PRACTICAL SIDE…
Thus far, as with many fuels, it is difficult to predict the exact future prices of biofuels. Blending biofuels with fossil fuels can reduce the overall energy content which means more fuel is needed to maintain performance. Besides, maintenance may have to be adapted in cooperation with OEMs depending on which biofuels and blends are used. The latter can lead to additional OPEX costs that shipping companies will need to shoulder.
Another crucial factor is availability. At current production rates biofuels are unlikely to be able to meet a large proportion of global maritime demand. Competition with other sectors, such as land-based transportation, may compound concerns surrounding availability. This factor is not, however, specific to biofuels – availability remains a challenge for several other potential marine fuels.
The practical disadvantage of biofuels is a question of supply – particularly for the more ecological second- and third-generations. Theoretically, these later second generation biofuels could become a flexible and sustainable refueling option. Their required feedstocks are available worldwide, and port infrastructure should not require significant adaptations to accommodate them. Practically, however, they need to be produced at much greater scale.
AND THE TECHNICAL SIDE
One of the major advantages of biofuels is the maturity of compatible engines. Vessels typically require no modification to use biofuels, making them a "drop in" replacement for conventional marine fuels. This sets biofuels apart from the majority of alternative fuels – including hydrogen, ammonia and LNG – which require specific engines or fuel storage and supply systems.
Characteristically speaking, biofuels are similar to standard fuel oil. This means minimal investment would be needed to meet evolving regulations and ensure crew safety onboard.
WHAT REGULATIONS ARE IN PLACE FOR BIOFUELS?
The International Maritime Organization (IMO) is now developing guidelines for the life cycle GHG analysis of marine fuels, which is expected to be the cornerstone when considering the emissions reduction potential of marine biofuels.

Specific biofuel regulations may still be in the early stages, but ship operators are adapting their fleets now to comply with IMO emissions regulations. Biofuels may be part of the solution to reducing emissions and meeting compliance requirements. With a sustainable production pathway, biofuels promise significant carbon emissions reductions compared to standard fossil fuels.

Biofuels also appear to be in line with NOx (nitric oxide and nitrogen dioxide) emission limits. The challenge, however, comes in proving compliance. This may require onboard emission testing or engine and fuel-specific NOx emissions validation testing. However, the IMO regulations now consider blends of 30% biofuel or less in the same way as traditional oil-based bunkers.
BIOFUEL READY
To help the industry prepare for the use of biofuels or biofuel blends, Bureau Veritas created its BIOFUEL READY notation. It provides a set of requirements and comprehensive guidelines for the necessary documentation and testing. Suitable for new and existing ships, BIOFUEL READY is one example of how we leverage our transversal expertise to support the maritime industry's decarbonization journey and safely progress innovative solutions. This includes assessing NOx emissions, which remain at the forefront of current regulatory compliance.
Photo credit: Bureau Veritas
Published: 29 September, 2023