KPI OceanConnect establishes an alternative bunker fuels division to spur decarbonisation
Division will drive environmental and sustainability change throughout clients' marine fuel supply chains, says Managing Director Michalis Manassakis.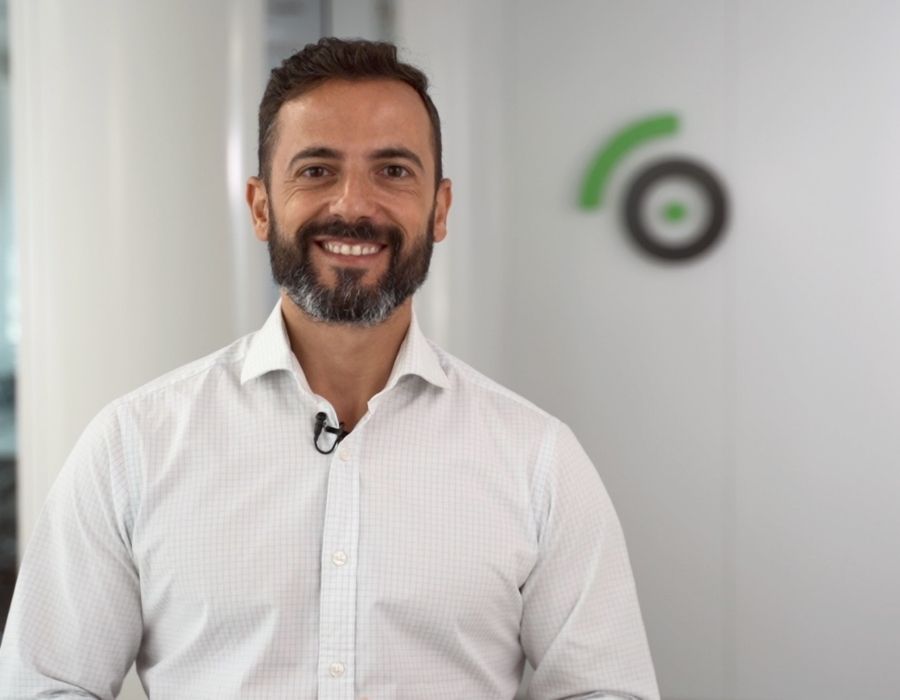 KPI OceanConnect on Monday (11 April) published an interview featuring Michalis Manassakis, managing director of KPI OceanConnect Athens, who describes the initiatives of the company to fulfil the fuel spectrum of its clients' needs regarding the supply of sustainable marine fuel, amongst others.
Do you agree that the effects of Covid-19 have accelerated the digitalisation process of shipping? Has your company exploited this major disruption to increase its resilience and prepare for further growth?
The effects of Covid-19 as well as the need to decarbonise and the digitalisation of the sector is likely to require an evolution of operational strategies in the coming years. We've embraced digitalisation with our marine fuels platform KPI AuctionConnect. This is at the forefront of digitalisation with auctions being completed successfully for clients within 15 to 20 minutes, therefore greatly improving efficiency and transparency of transactions. Digitalisation supports our drive for an even more efficient business that provides our partners with the fuels they need to optimise their performance. Digitalisation and technology are only going to increase over the next few years, and KPI OceanConnect is ready with digital tools to support our customers navigate through transitionary and volatile periods.
Do you believe that the increasing need for eco-efficient and sustainable shipping operations has led to the development of new innovative services & solutions? Describe your company's activities on this issue.
We're committed to becoming an industry leader in shipping's journey to tackle decarbonisation, and we see many developments across the industry that are advancing sustainability. We provide expert advice to our partners on everything from new legislation and regional regulation to alternative marine energy options and ways to offset and decarbonise voyages. In recent months, we've showcased our agility and innovation by completing one of the bunkering industry's first carbon offsets/carbon-neutral marine fuel supplies. We were also one of the first marine fuels companies to establish an Alternative Fuels and Special Projects division. This new function will drive environmental and sustainability change throughout our clients' marine fuel supply chains, and it will look to break new ground in developing knowledge and insights as well as collaborating with like-minded partners to support the facilitation of the energy transition. These advancements will enable us to fulfil the full spectrum of our clients' needs and enhance our ability to support them in achieving their sustainability ambitions. We will work with our customers to put in place a fuel procurement strategy that meets the needs of today in conjunction with the demands of a future decarbonised shipping industry.
The COVID-19 collapse in oil prices last year made the case for sulphur scrubbers less urgent. Do you believe that the rising low-sulphur fuel price could stimulate scrubber resurgence?
Going forward, scrubbers will play a role in the future marine energy mix, as will alternative fuels and carbon offsetting. The economics are currently still favourable towards scrubbers as the marine fuel spread between VLSFO and IFO reaches around $210 in some regions. Those who have invested in scrubbers will not only see compliance for IMO 2020 but also a relatively short payback if the spread continues to remain elevated.
Do you believe in the crucial role of the human factor in shipping? Are you afraid that the technology (AI & automation) threatens the traditional mode of hand-on ship management?
We believe that adopting digitalisation and working with technologies enables us greater transparency and improves efficiencies across the supply chain for our clients. Digital platforms can complement bunker trading by reducing time and increasing efficiency. However, the human factor will still remain very important and we expect the personal touch to continue to be a differentiating factor for us going forward. Our traders in Athens office are coming from different shipping backgrounds and so they meet different customer needs and can provide them with the best insights about the market. Partnering with an organisation that delivers advanced marine energy solutions on a global scale that is consultative, innovative, and financially strong adds value for shipowners, operators, and charterers.
Do you provide technical advice/guidance to your customers in choosing the right fuel and oil in order to ensure the reliable performance and keep water and contaminants out of the marine engine?
KPI OceanConnect's deep understanding of the market, agility and innovative qualities provide us with the capabilities to robustly support customers and provide them with the solutions they need to enable them to thrive. We work closely with our clients to maximise their efficiencies, providing our clients with a 360 degrees service that ensures quality and compliance. Our expertise ensures that our clients will have access to the right quality fuel wherever they are and whenever they need it. With offices across the world, we can also operate in every major maritime hub and time zone, therefore combining local knowledge and innovative thinking with global coverage. Apart from bunkers, KPI OceanConnect specializes in the lubricant market and provides competitive prices either on a spot or contracted basis.
What are your future plans to expand your market share in shipping and stay competitive in a continuously uncertain market?
For the past 50 years, we have been a prime mover and agile partner in the shipping industry, so we're well-positioned to support our business partners to thrive in any market transformation. We do this by providing the best solutions in response to the increasingly diverse and complex nature of the marine fuels market. We're closely monitoring the developments of alternative fuels as we want to ensure we provide the right products for our customers. As our customers' needs evolve,  especially as we approach 2030 and 2050, we'll be there to support them every step of the way whether it be biofuels, methanol, ammonia, LNG, etc. 
Through our partnership approach, we offer reliable and trusted expertise and real-time market intelligence, which is an important asset as we approach market transformations. Having a trusted partner that has the technical expertise, local knowledge and global experience really makes a difference to your operation success. We have the vision, experience and flexibility to ensure that we continue to meet our customers' needs, and provide them with the right guidance to empower them in navigating the industry's transformation. Our focus is on growth and we are currently looking for the right candidates to join our trading team in Athens.
Photo credit and source: KPI OceanConnect
Published: 12 April, 2022
Marine Fuels 360: Methanol presents easiest path towards maritime decarbonisation, says DNV
Captain Singh was confident the bunkering infrastructure in Singapore will be ready to welcome methanol-fuelled vessels due to the coordinated efforts between various agencies.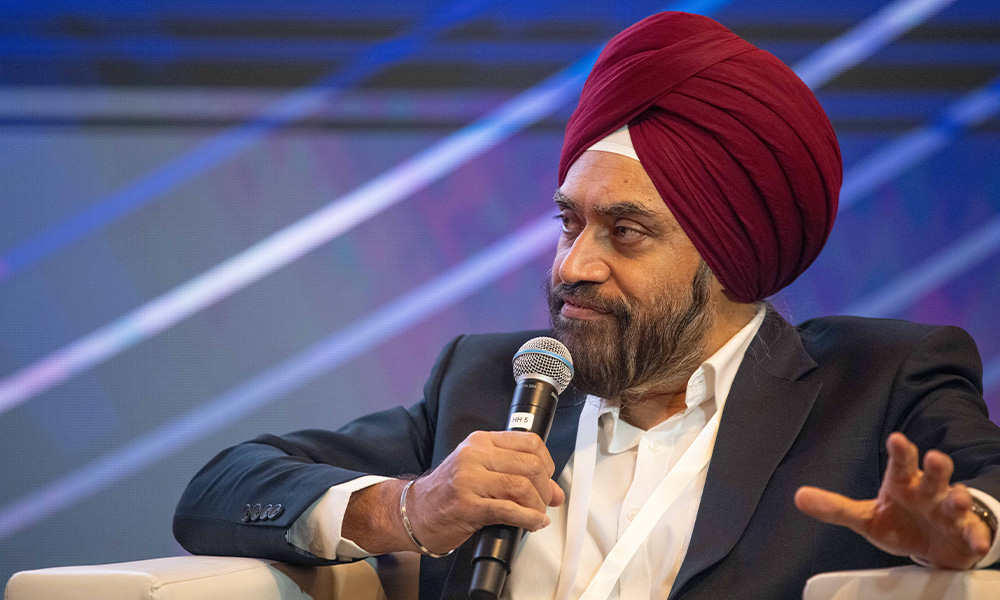 The use of methanol as a bunker fuel presents the least path of resistance towards maritime decarbonisation, believes the Principal Consultant, Head, Research and Development, Maritime Advisory, SE Asia, Pacific, and India at classification society DNV.
Captain Satinder Singh Virdi was speaking amongst panellists in the Methanol Panel session at Marine Fuels 360 on Tuesday (28 November) when he offered an opinion about reasons behind the increasing awareness of methanol as a marine fuel.
"The ease of adopting methanol is perhaps one of the reasons. The product exists as a liquid at ambient temperature and has been carried on vessels for the last 80 years, so it is not something new," he stated.
"What is new is we're going to use methanol as a bunker fuel. Ease of adoption, ESG compliance, as well as getting closer to decarbonisation goals are the drivers for shipowners adopting methanol."
According to Captain Singh, the trend for methanol-fuelled newbuildings have continued in October where DNV's Alternative Fuels Insight (AFI) platform recorded 230 vessels on order where 156 comprises of containerships.
"The trend started when Maersk increased their newbuild order of methanol-fuelled vessels; before that it was mostly LNG as an alternate fuel," he said.
Captain Singh was confident the bunkering infrastructure in Singapore will be ready to welcome methanol-fuelled vessels due to the coordinated efforts between the Singapore Shipping Association, Maritime and Port Authority of Singapore, Global Centre for Maritime Decarbonisation, and other organisations.
"We are all working together to support Singapore's future maritime operations. Singapore is an international maritime centre, and we want to establish ourselves as the leading maritime city," he explained.
"I would call this a cohesive action by all relevant partners, such as shipowners, charterers, classification societies, ship managers, bunker testing firms, mass flow meter manufacturers, bunkering companies, and more.
"It is important for Singapore to be seen as a fair supporter of bunkering in terms of reliability and reputation, and if things go wrong actions are taken very strictly to ensure transparency and quality. So, in that way I am satisfied to say that 'yes' we have what it takes to make methanol bunkering happen."
Related: DNV: Methanol-fuelled order trend continues, with first ammonia DF newbuilding contracts recorded in Oct
Related: Maersk invests USD 700.3 million for additional four methanol-fuelled container newbuilds
Other related: Singapore: Equatorial Marine Fuel builds four "new generation" methanol-ready bunker tankers
Other related: MPA: Due diligence carried out prior to recent Singapore methanol bunkering pilot
Other related: VPS completes quantity survey on Singapore's first methanol bunkering op
Other related: The Methanol Institute: Singapore takes first-mover advantage in Asia with methanol bunkering pilot
Other related: Singapore bunkering sector enters milestone with first methanol marine refuelling op
Other related: Singapore gets ready for its first methanol bunkering this week after one year preparation
Other related: The Methanol Institute: Singapore takes first-mover advantage in Asia with methanol bunkering pilot
Photo credit: Informa
Published: 6 November 2023
Höegh Autoliners, Sumitomo to collaborate on ammonia bunker fuel supply for PCTCs in Singapore, Jacksonville
Duo will embark on a comprehensive evaluation of the compatibility between Höegh Autoliners PCTC newbuilds and ammonia bunkering facilities at the identified bunker ports.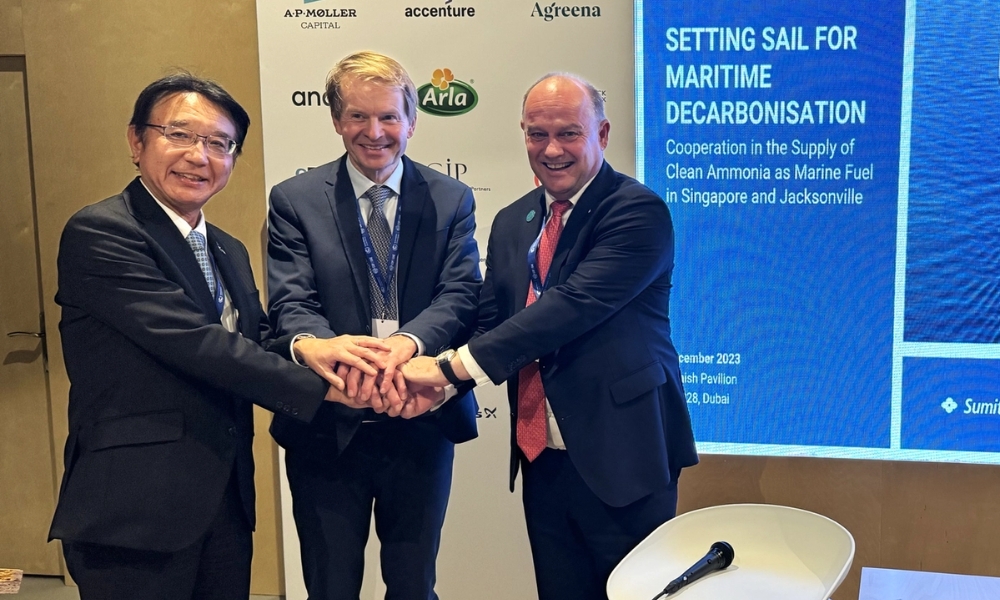 Norway-based pure Car and Truck Carriers (PCTCs) vessel owner and operator Höegh Autoliners on Tuesday (5 December) said it has agreed with Sumitomo Corporation to look into the supply of clean ammonia as a bunker fuel at the ports of Singapore and Jacksonville, USA from 2027 onwards.
The two companies have formalised their commitment through a Letter of Intent to collaborate on the supply and delivery of clean ammonia as a next-generation sustainable maritime fuel for Höegh Autoliners' upcoming Aurora Class PCTC vessels.
The twelve vessels are set to become the largest and most eco-friendly car carriers ever built and they will have the capability to run on zero-carbon ammonia or carbon neutral methanol.
"The Letter of Intent symbolises a remarkable step in the realisation and development of the production and consumption of clean maritime fuels. The collaboration hopes to stimulate the upscaling of the supply and demand of clean ammonia for maritime usage," Höegh Autoliners said in a statement.
Both companies view clean ammonia as a promising future fuel for the maritime industry, offering substantial potential in addressing the challenges associated with greenhouse gas emissions in global shipping.
To support this vision, both entities have launched a range of initiatives throughout the ammonia value chain, with a primary focus on making clean ammonia a viable choice for maritime fuel and thereby achieving significant reductions in emissions from the global shipping sector.
Moving forward, the companies will embark on a comprehensive evaluation of the compatibility between the PCTC vessels and the ammonia bunkering facilities at the identified bunker ports.
They endeavour to make necessary adjustments to specifications for both "shore-to-ship" and "ship-to-ship" bunkering operations and undertake safety assessments to establish standardised operational protocols and regulations in close coordination with pertinent government agencies.
Photo credit: Höegh Autoliners
Published: 6 December, 2023
CENIT and Hinicio to explore feasibility of zero-carbon bunkers in Colombia
Mission is to explore the feasibility of producing, storing, supplying, and exporting zero-carbon bunker fuels at strategic port locations in Colombia, says centre.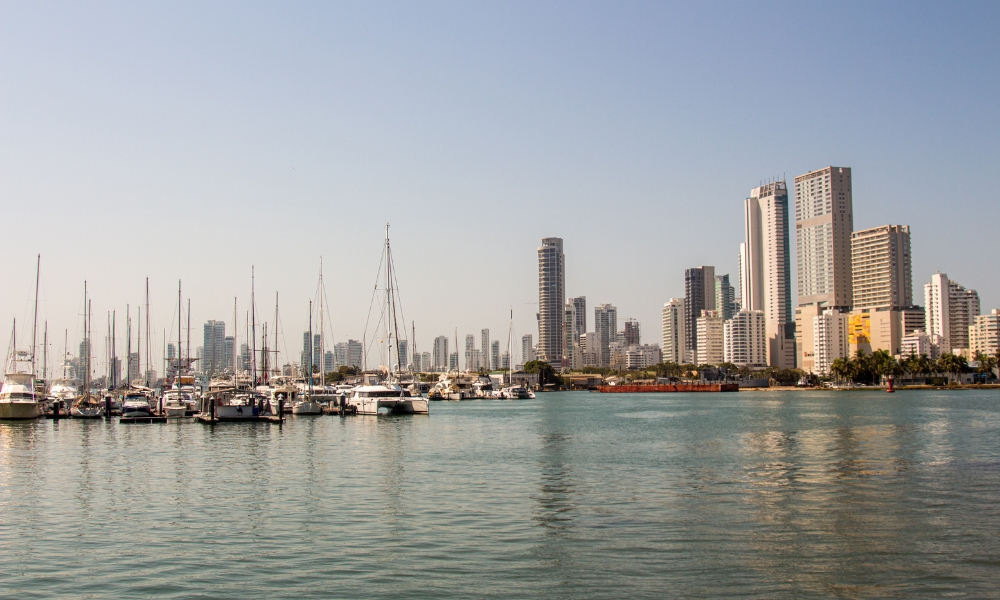 The Centre for Innovation in Transport (CENIT) on Tuesday (5 December) said it was teaming up with Hinicio, a strategy consulting firm focused on sustainable energy and mobility, for a project funded by The World Bank in Colombia.
CENIT said their mission was to explore the feasibility of producing, storing, supplying, and exporting zero-carbon bunker fuels at strategic port locations in Colombia.
"The shipping industry is poised to become a major demand centre for zero-carbon fuels, particularly green hydrogen-based options like green ammonia and green methanol," CENIT said in a social media post.
"And it will play a pivotal role in transporting these zero-carbon fuels from emerging production hubs in Latin America to high-demand centres in Europe and East Asia."
"This project takes us a step closer to decarbonising ports and fostering a sustainable future for maritime transportation."
Photo credit: Luis Desiro on Unsplash
Published: 6 December, 2023