Green shipping gets EUR 300 million boost
European Investment Bank and ING develop risk-bearing facility for projects to improve the environmental performance of vessels.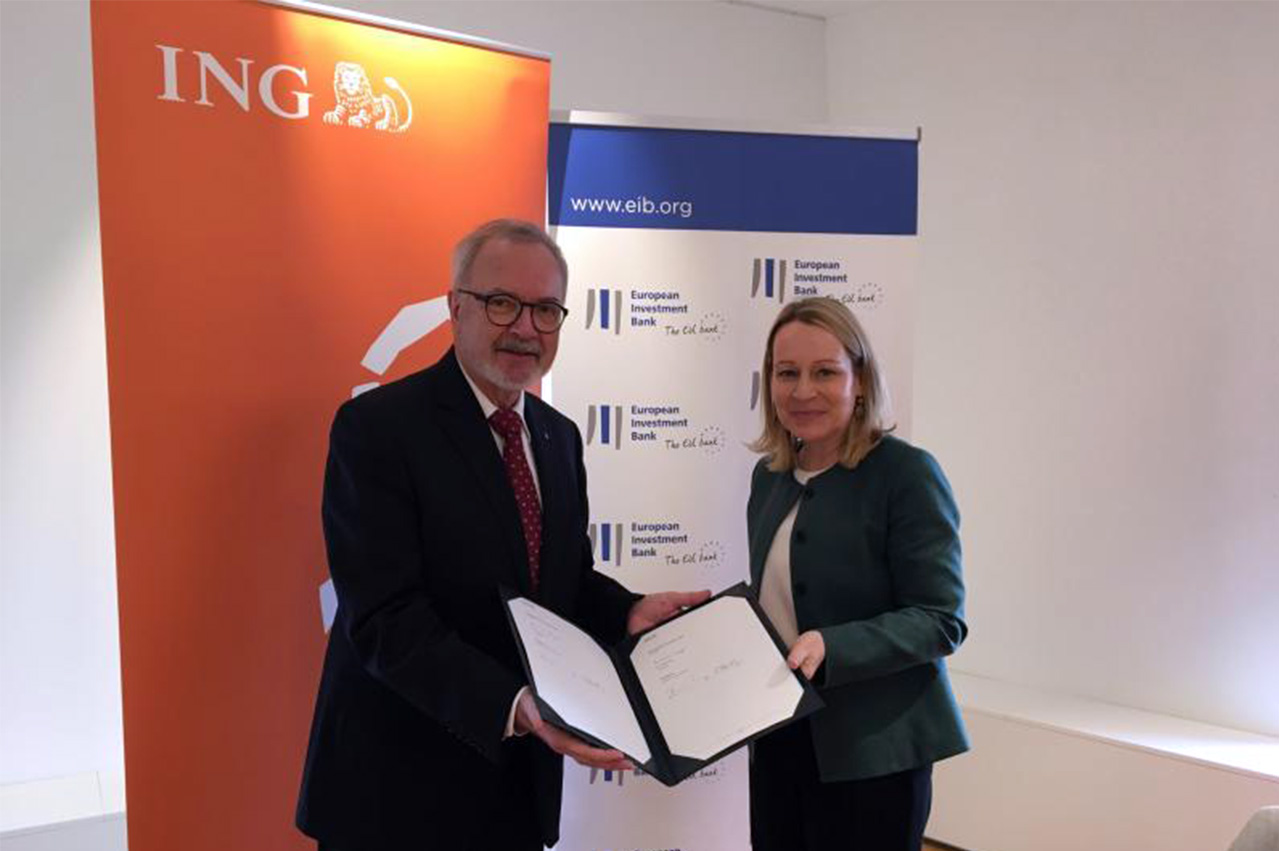 The European Investment Bank (ElB), a long-term lending institution of the European Union, and global financial institution ING signed a EUR 300 million ($370 million) agreement to support green investments for the European shipping market.
ING and EIB will each contribute EUR 150 million to the facility; the agreement will benefit sponsors of green and sustainable projects in the maritime transport sector.
"I think it's no secret that the shipping sector is a major contributor to CO2 emissions. Climate action is one of the EIB's top priorities, and this type of financing should be seen as an incentive for ship owners to consider doing things differently," said EIB President Werner Hoyer.
"The facility was set up after numerous discussions with Dutch counterparts from the public and private sector and aims to help the shipping sector transition to a greener future."
According to EIB, the EUR 300 million facility will be invested gradually over the next three years with ING's shipping team leading and managing the commitment.
The sector risk-bearing facility is meant for projects that will improve the environmental performance of transport vessels in terms of reducing the emission of pollutants as well as increasing fuel efficiency.
Projects should be presented to ING and will be subject to ING's financial and non-financial risk acceptance criteria.
"Sustainability is an important strategic priority for ING and we are very proud to partner with the EIB to encourage our shipping clients to think about more green and sustainable financing options," says Isabel Fernandez, Head of Wholesale Banking at ING.
"This agreement helps us support our shipping clients into making changes to their business models by adapting for the future in increasingly sustainable way, and supports them throughout their green journey."
Photo credit: European Investment Bank
Published: 21 February, 2018

Singapore retains titles as Best Global Seaport and Best Seaport in Asia
Port of Singapore has been named the "Best Global Seaport" for the third consecutive year and the "Best Seaport in Asia" for the 35th time at the 2023 AFLAS Awards.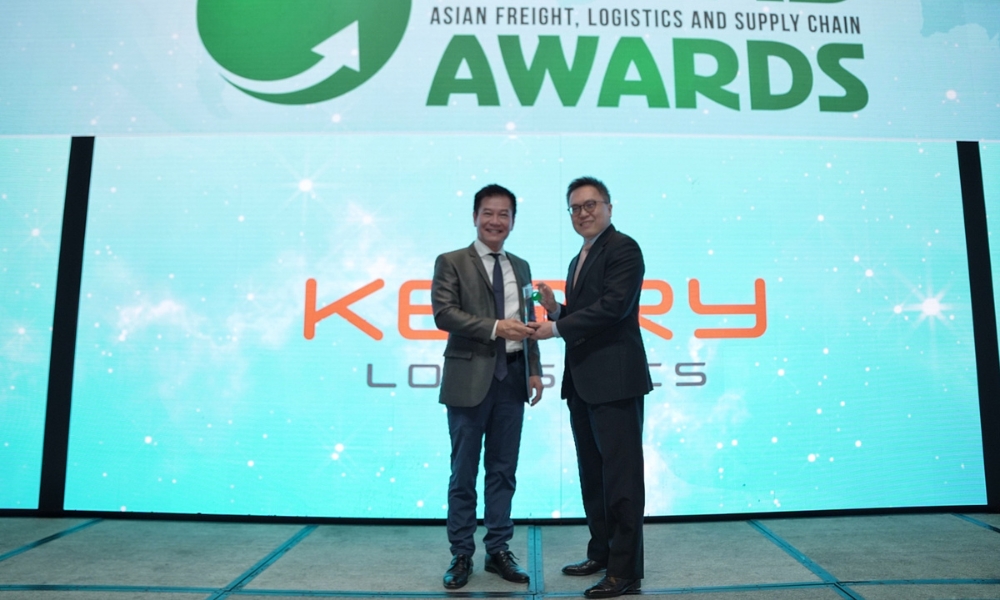 The Maritime and Port Authority of Singapore on Friday (29 September) said the Port of Singapore has been named the "Best Global Seaport" for the third consecutive year and the "Best Seaport in Asia" for the 35th time at the 2023 Asian Freight, Logistics and Supply Chain (AFLAS) Awards.
These accolades recognise the contributions by the Port of Singapore serving as a key node in the global supply chain, and Singapore's leadership in driving maritime decarbonisation and transformation.
The annual AFLAS Awards is organised by freight and logistics publication, Asia Cargo News, to honour leading service providers in the supply chain community for demonstrating leadership as well as consistency in service quality, innovation, customer relationship management and reliability. Winners were determined by votes cast by readers of the publication.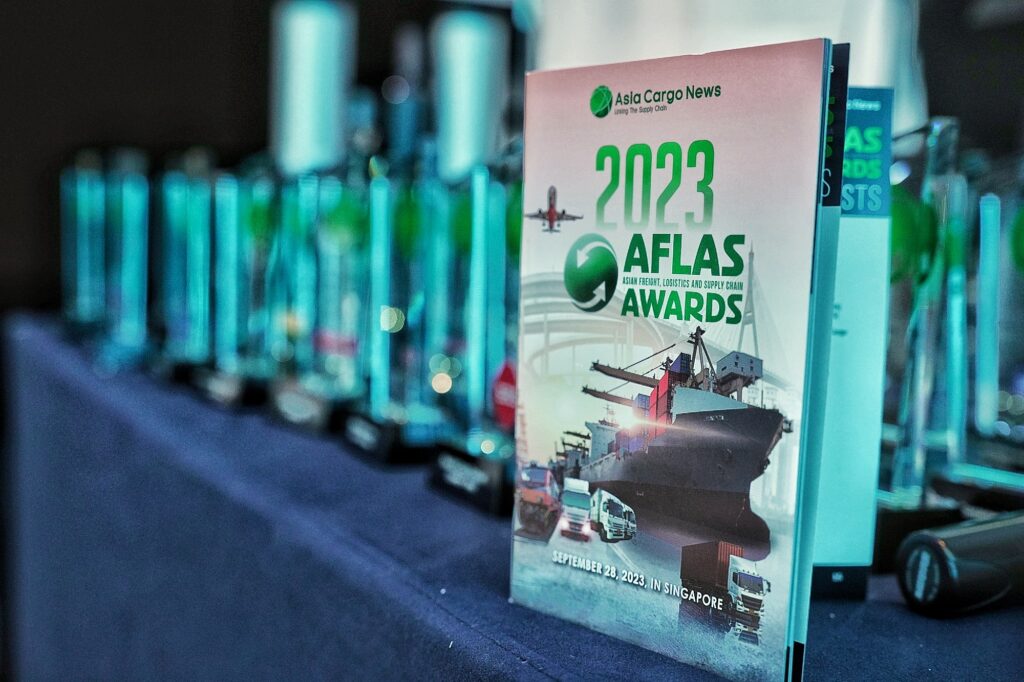 Mr Chee Hong Tat, Acting Minister for Transport and Senior Minister of State for Finance, said: "Singapore is honoured to be named the Best Global Seaport and Best Seaport in Asia. These awards are the result of the shared effort and strong collaboration between the Government, industry, unions and workers. We will continue to grow our port as an efficient, sustainable, and trusted node in global supply chains."
Mr Teo Eng Dih, Chief Executive of MPA, said: "These awards are testament to the partnership and collaboration between Maritime and Port Authority of Singapore (MPA) with industry and international partners, the research and enterprise community, as well as unions. MPA remains committed to fostering an environment that encourages enterprise, innovation, and talent development."
"We will continue to work with our partners to enhance Singapore's connectivity, advance digitalisation efforts, and accelerate the decarbonisation of international shipping in line with the 2023 IMO strategy on reduction of GHG emissions from ships."
Photo credit: Maritime and Port Authority of Singapore 
Published: 29 September, 2023
TotalEnergies Marine Fuels renews ISCC EU certification for bio bunker fuel  
Firm's operations teams in Singapore and Geneva successfully renewed its ISCC EU sustainability certification for the supply of biofuel bunkers, says Louise Tricoire, Vice President.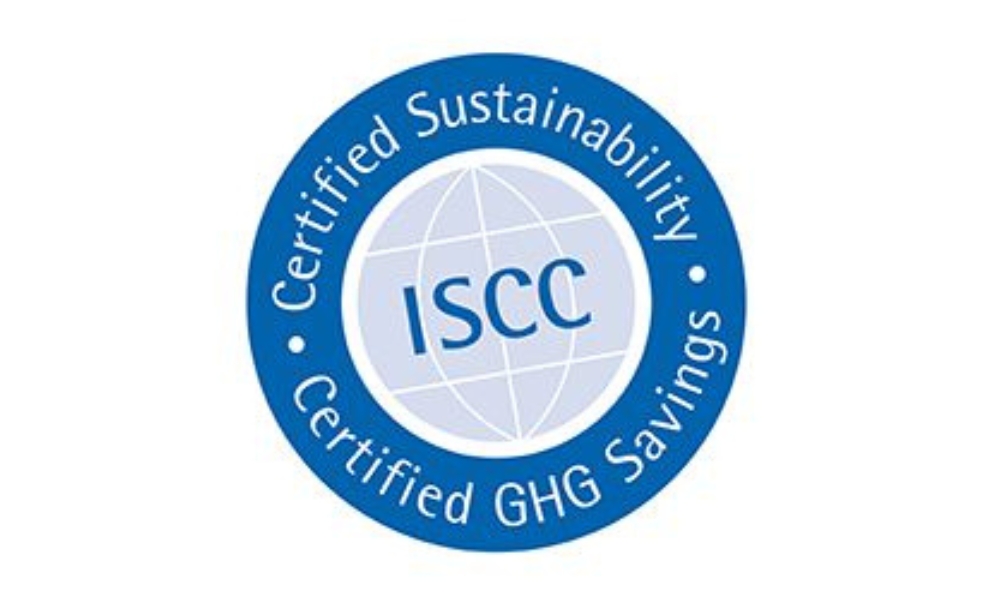 Louise Tricoire, Vice President of TotalEnergies Marine Fuels recently said the firm's operations teams in Singapore and Geneva successfully renewed its International Sustainability and Carbon Certification (ISCC) EU sustainability certification for the supply of biofuel bunkers.
"This means that TotalEnergies Marine Fuels can continue sourcing and supplying marine biofuels in accordance with EU renewable energy regulations ensuring the highest sustainability standards," she said in a social media.
"It's the third year in a row that we have successfully renewed this certification, after a deep and comprehensive audit which showed zero non-conformity."
She added marine biofuels have grown in demand among shipping companies that want to cut greenhouse gas emissions immediately.
"TotalEnergies Marine Fuels offers marine biofuels commercially in Singapore and we are starting in Europe. This certification enables us to accompany our customers in their decarbonisation journey with the best standard solutions available today."
Photo credit: TotalEnergies Marine Fuels
Published: 29 September, 2023
Seapath, Pilot LNG launch JV to develop dedicated LNG bunkering facility in US Gulf Coast
With operations beginning in early 2026, the construction of the new facility will provide bunker fuel for LNG-powered vessels in the greater Houston/ Galveston area of Texas.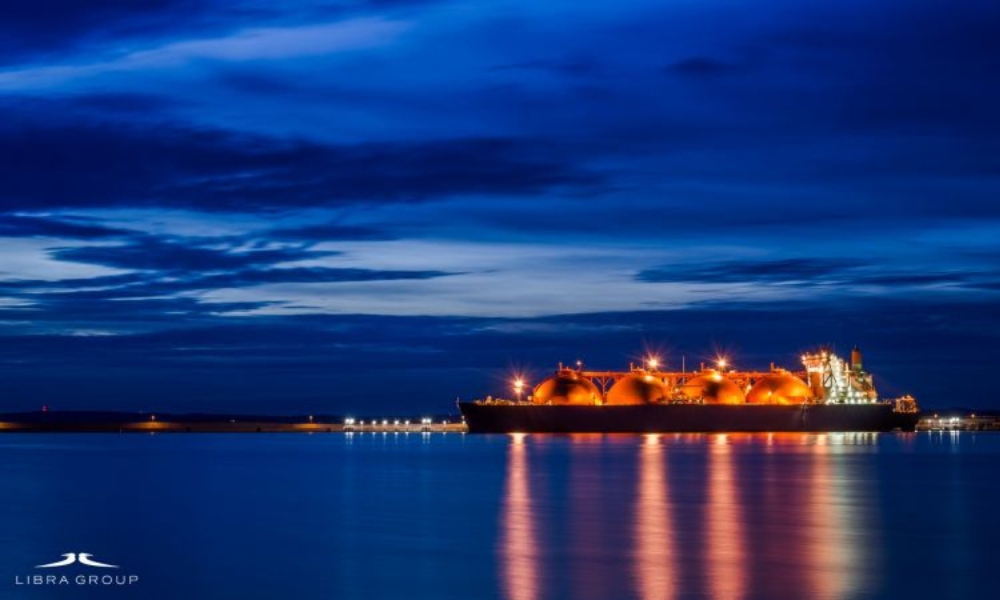 Seapath, a maritime subsidiary of Libra Group, and Pilot LNG, LLC (Pilot), a leading Houston-based clean energy solutions company, on Thursday (28 September) announced that they have formed a joint venture (JV) to develop, construct, and operate the first liquefied natural gas (LNG) bunkering facility in the U.S. Gulf Coast.
With operations beginning in early 2026, the construction of the new facility will provide bunker fuel for LNG-powered vessels in the greater Houston/ Galveston area of Texas.
The project, which will be developed with an initial investment of approximately USD 150 million, meets the needs of a vital global and U.S. trade corridor. According to the Greater Houston Partnership, the Greater Houston waterways generated over USD 906 billion in economic value to the U.S. in 2022.
In addition, a 2023 U.S. Department of Transportation report recognised the Greater Houston area as the top US port by tonnage.
While LNG bunkering infrastructure has been developing overseas, U.S. infrastructure supporting its uptake has developed slower. Pilot and Seapath's LNG bunkering facility will use their combined expertise to serve essential U.S. Gulf Coast port complexes, including servicing major cruise lines and container vessel operators.
Led by LNG industry veterans with extensive experience on the terminal and marine side, Pilot LNG is committed to delivering LNG to new and existing U.S. markets, including fuel/bunkering terminals and related infrastructure. This is the first in a series of strategic investments by Seapath and Pilot to create a network of LNG facilities in areas of unmet need in the U.S.
"Seapath is dedicated to investing across the marine infrastructure space and will provide strong financial backing to Pilot's LNG bunker projects," said Jonathan Cook, CEO of Pilot.
"We look forward to working closely with Seapath to support the gradual decarbonization of the marine industry. We look forward to delivering a U.S. Gulf Coast facility in a timely manner based on the extensive development work already completed to meet the significant needs for LNG fuel, which also supports ongoing decarbonization across the industry."
A U.S. company led by Merchant Mariners and former service members, Seapath was formed recognizing the need for critical investments in the U.S. maritime economy. The company plans to continue investing in innovative projects within maritime connectivity, industrial technologies, port real estate, and Jones Act vessels.
"The infrastructure under development will provide LNG to a growing market seeking cleaner marine fuel, particularly as customers look for economical ways to comply with tightening emissions regulations, including regulations set by the IMO in 2020," said Seapath CEO Greg Otto.
"We are pleased to be working with a first-class team in Pilot LNG and with some of the leading ports in the United States to bring this critical LNG bunkering infrastructure to the Gulf Coast region where there is high demand for it. Thanks to our valuable partnership with Pilot, we look forward to developing more of these much-needed facilities in ports across the United States."
Seapath is one of 30 operational entities of Libra Group, a privately owned business group whose subsidiaries own and operate assets in nearly 60 countries with six business sectors, including maritime and renewable energy. The Group's three maritime subsidiaries include Lomar Shipping, a global shipping company with a fleet of more than 40 vessels, and Americraft Marine, which owns and operates a Jones Act Shipyard in Palatka, Florida. Significantly, the shipyard is among the few in the U.S. to construct crew transfer vessels to service the growing offshore-wind industry and traditional inland-marine assets such as tugboats and barges.
"Libra Group is committed to advancing innovation across our sectors, from maritime to aerospace, to renewable energy and more. As a global organization, we will harness insights from across our network to bolster the uptake of more sustainable technologies to advance our sectors while identifying potential applications across our other sectors," said Manos Kouligkas, CEO of Libra Group.
"Adoption of more sustainable fuels is critical to future-proofing our industries against a rapidly changing ecosystem. We will continue to support the transition to greener energy solutions, and we look forward to following Seapath's work to evolve the U.S. maritime industrial sector."
Pilot and Seapath will continue with all front-end engineering and design development for their projects in the third and fourth quarters of 2023 to file applications with the necessary federal and state agencies to permit, site, construct and operate the small-scale LNG terminal for marine fuel. Pilot and Seapath anticipate announcing details of their project investment by the second half of 2024.
Photo credit: Libra Group
Published: 29 September, 2023