GPCA: IMO2020 to affect Gulf Cooperation Council chemical industry
New IMO regulation may create more losers than winners in challenging market environment, Dr. Abdulwahab Al Sadoun, Secretary General, GPCA shares with Manifold Times.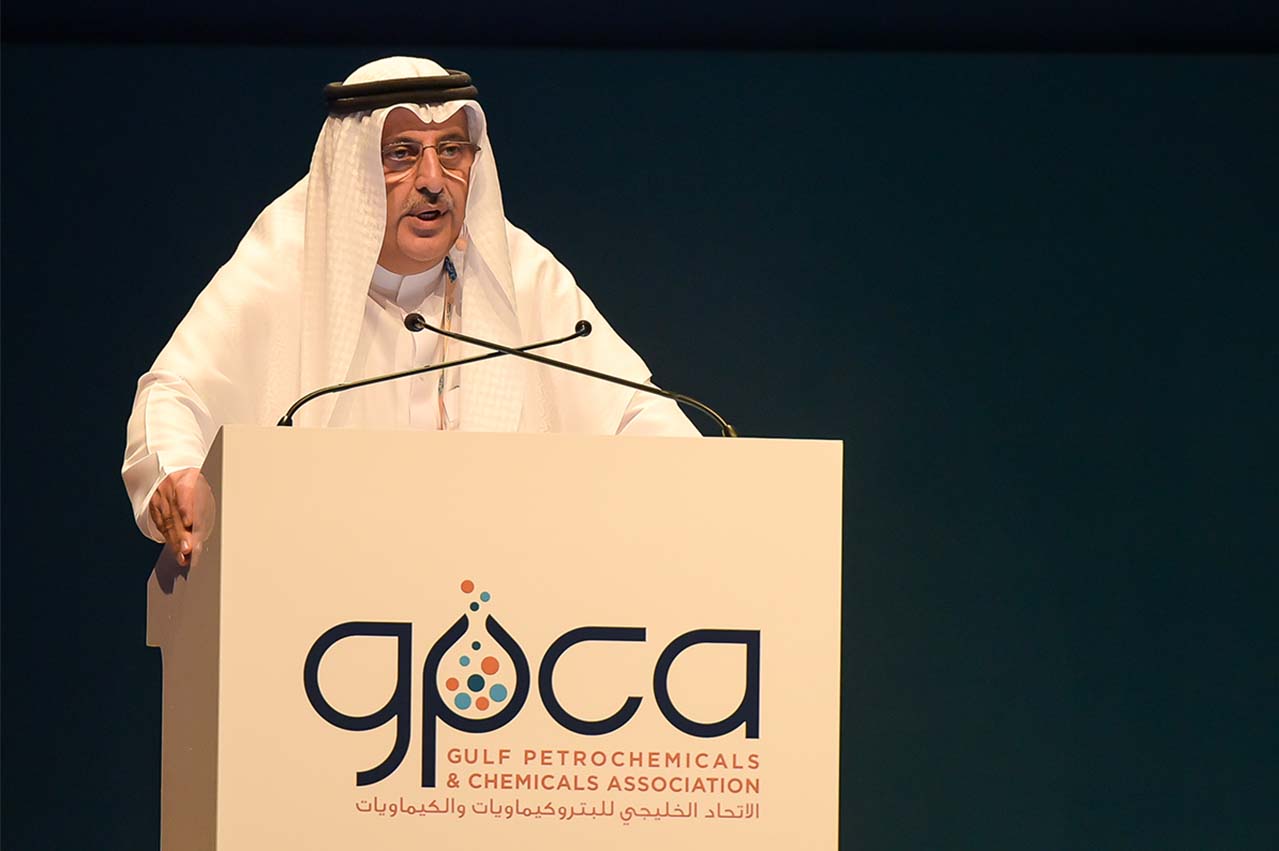 The following article is written by Dr. Abdulwahab Al Sadoun, Secretary General, Gulf Petrochemicals & Chemicals Association and shared with Manifold Times:
In recent decades, sustainability has come to play a larger role in influencing global industry regulations. More and more, we see governments and international organizations combine their efforts to reinforce regulations at both regional and global level in line with wide spread targets to mitigate climate change and lower harmful emissions to the environment. One such initiative that carries significant implications for businesses worldwide is the new 2020 IMO sulfur fuel regulation. Due for full implementation by January 2020, the regulation is calling for the reduction of sulfur content in marine bunker fuel from 3.5% to 0.5% or below. The switch to a compliant low-sulfur bunker fuel, considered as "the most disruptive product quality change in decades", is expected to cost the shipping industry billions of dollars globally, causing freight rates to go up and raising costs for their customers.
As the world prepares to adopt the new regulation, it is important to measure the impact on both sides. In the Arabian Gulf, Saudi Arabia and Kuwait are both signatories to the IMO, and the UAE is yet to sign. As one of the most heavily export-oriented industries in the region, with 83% of chemical output being shipped to over 100 countries worldwide, the GCC chemical industry will be heavily impacted as major pressure would be put on its supply chain costs. Let's take for example the so-called Emission Control Areas comprising northern Europe and the US. When low-sulfur fuel became compulsory in 2015, Maersk Line introduced "low sulfur surcharges" ranging between USD 15/teu and usd 80/teu, depending on the route. If we take the same scenario for the new IMO regulations, export freight rates for GCC producers could rise by as much as 10% to USD 1,688 on average.
The regional chemical industry has one of the longest and most costly supply chains, and after the increase in freight rates transportation will account for 6% of total chemicals sales, up from 5% previously, warehousing – for 3.5%, and other logistics expenses for 1.5%. Thus, the chemical industry's supply chain costs will increase to 11% of landed products prices.
Following the upcoming changes in bunker fuel content, across all shipping sectors bunker costs may take up 70-80% of total voyage expenses, with the lion's share of the increase likely to be absorbed by the customer. Compliance with the new fuel specification will involve significant costs for the refining and shipping industries; it will also influence all shippers, who would face significant compliance costs by having to upgrade equipment or switch to more expensive fuels. By some estimates in a full compliance scenario, shipping costs could rise by up to USD 60 billion annually from 2020 onward.
According to consultancy firm Wood Mackenzie, switching to marine gas oil (MGO) will be a more costly solution, and at 100% adoption would see freight rates go up by around USD 1 a barrel. In any case higher freight rates will influence relative differentials on both the feedstock and product sides of the supply chain, but the effect will vary depending on the dynamics present in each value chain and market.

Impact on projects in the GCC
Greenfield upgrading investments from refiners are unlikely to be purely driven by the IMO regulation, and there is a need to look at longer-term rationale and strategic fit of these projects. For refiners choosing not to invest, the focus should be on infrastructure to capture the opportunity from their existing configuration and internal streams.
Changes in refined product spreads will affect crude producers' sales netbacks, while chemical producers will see the cost of their oil-based feedstocks also change. Market price for crude oil and naphtha feedstocks are likely to rise as the refining system increases crude runs to supply the additional demand for distillate bunker fuels and also "pushes" some volume of high-sulfur fuel oil to the power sector. The gasoline crack spread, and associated naphtha to crude crack spread, is projected to increase, while FCC propylene production is likely to decline. The aromatics and olefins chains are closely connected to the refining chain, and the IMO bunker quality changes are significant enough to substantively move refined product price relationships.
The new IMO specification change will create winners and losers on both sides. The winners will be highly complex refineries and refiners with deep conversion/distillate-oriented configurations. Refiners, particularly in the US and China, will also benefit from the changes by capturing the value of their ULSFO component streams and growing their share of the global bunker market.
Confronted with a more level playing field, GCC chemical producers would need to examine additional opportunities to improve their performance and overall completeness. Companies would need to pursue excellence across functions including manufacturing; marketing and sales; and capital productivity. Manufacturing excellence programs can drive gains in margins through improved variable and fixed costs; they can also help to unlock further production capacity through improvements in plant reliability and throughput.
Marketing and sales excellence can contribute not only to performance-related improvements via higher margins driven by more effective pricing, but also to additional volume growth based on an enhanced and more granular understanding of markets as well as more effective allocation of marketing and sales resources. And finally, capital productivity (CAPEX excellence) will ensure that future investments are fit for purpose and delivered on budget and on time.
Photo credit: Gulf Petrochemicals & Chemicals Association
Published: 17 August, 2018

China: Cosco Shipping and bp to explore collaboration in methanol bunker fuel 
Duo signed a MoU in Shanghai to expand their scope of strategic cooperation into new areas including lubricant supply, methanol bunker fuel supply for bunkering and offshore wind supply chain.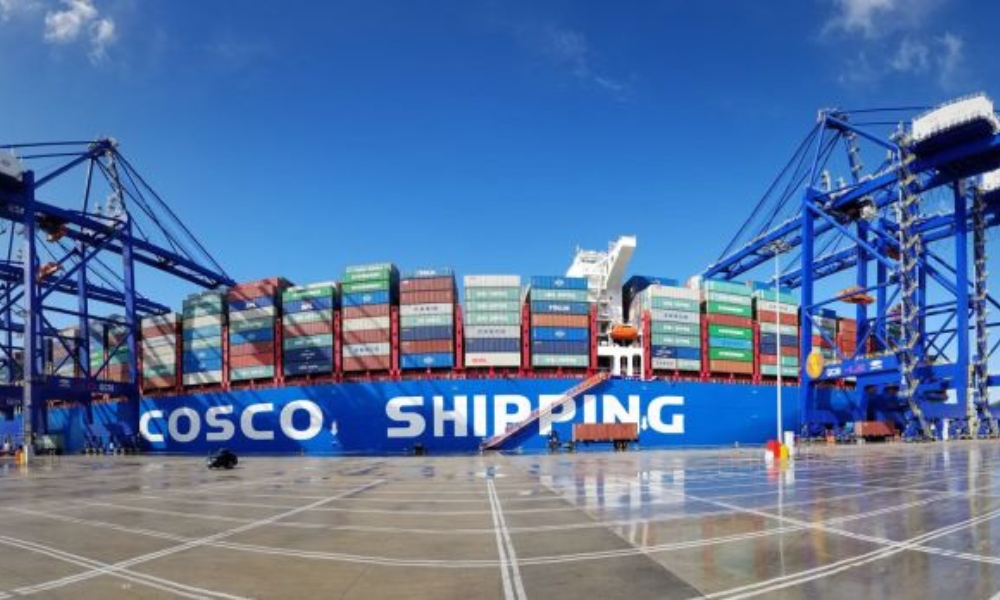 Cosco Shipping on Thursday (7 December) said it has signed  a Memorandum of Understanding (MoU) with bp to expand their scope of strategic cooperation into new areas on 5 December in Shanghai.
"This includes Castrol Marine lubricants and hydrocarbons transportation, offshore equipment as well as exploring collaboration opportunities in areas such as methanol supply for bunkering and offshore wind supply chain," Cosco said.
"Together, both parties will further capitalize on the business advantages of both parties, enhance synergies, and achieve complementary advantages and common development."
William Lin, bp Group Executive Vice President, and Lin Ji, Executive Vice President of COSCO SHIPPING, witnessed the signing. Simon Yang, bp Group Senior Vice President and bp China President, and Chen Wei, Deputy Head of the Operations Division of COSCO SHIPPING, signed the document on behalf of the two parties.
Cosco said bp has been operating in China since the early 1970s and is one of the leading foreign-invested companies in China's energy industry.
"bp and Cosco Shipping have a longstanding history of cooperation, including the transportation of energy products, offshore equipment manufacturing services, and the supply of marine fuels and lubricants," it added.
Photo credit: Cosco Shipping
Published: 11 December, 2023
Maersk to deploy first large methanol-powered vessel on Asia-Europe trade lane in 2024
Ship will enter service on the AE7 string connecting Asia and Europe, which includes port calls in Shanghai and Tanjung Pelepas in Malaysia, with Ningbo in China, being its first destination.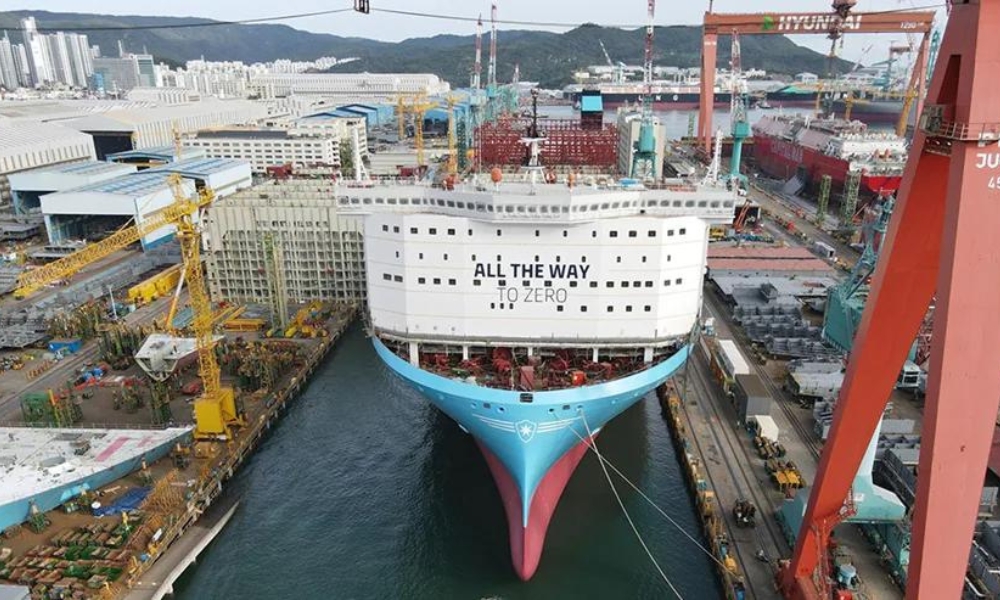 A.P. Moller - Maersk (Maersk) on Thursday (7 December) said it was about to launch the first of its 18 large methanol-enabled vessels currently on order.
On 9 February 2024, the ship will enter service on the AE7 string connecting Asia and Europe, which includes port calls in Shanghai, Tanjung Pelepas, Colombo and Hamburg, with Ningbo, China, being its first destination.
"The container vessel built by Hyundai Heavy Industries (HHI) in South Korea has a nominal capacity of 16,000 containers (TEU) and is equipped with a dual-fuel engine enabling operations on methanol as well as biodiesel and conventional bunker fuel," the firm said.
Maersk added it has secured sufficient green methanol to cover the vessel's maiden voyage and continues to work diligently on 2024-25 sourcing solutions for its methanol-enabled vessel fleet.
"Deploying the first of our large methanol-enabled vessels on one of the world's largest trade lanes, Asia - Europe, is a landmark in our journey towards our Net-Zero target. With the vessel's capacity of 16,000 containers, this will make a significant impact in our customers' efforts to decarbonise their supply chains, and we are looking forward to introducing more methanol-enabled vessels on this and other trades during 2024," Karsten Kildahl Chief Commercial Officer at Maersk, said.
Ahead of its deployment, the vessel will be named at the shipyard in end January 2024. The following two sister vessels will be deployed in the first half of 2024 with naming events taking place in Yokohama, Japan, and Los Angeles, USA. Maersk said it was expected to take delivery of four additional sister vessels in the second half of 2024.
At the time of deployment of the first large vessel, it will be the only second container vessel in the world that can sail on green methanol, the first being the feeder vessel Laura Maersk which entered service in September this year.
Overview of Maersk vessels on order
Maersk has 24 container vessels on order
All vessels currently on order will be equipped with dual-fuel engines and will be able to operate on green methanol
12 of the vessels on order have a capacity of 16,000 TEU (Twenty-foot Equivalent Unit containers)
6 of the vessels on order have a capacity of 17,000 TEU
6 of the vessels on order have a capacity of 9,000 TEU
Since 2021, Maersk has had a policy of only ordering new vessels able to operate on green fuels
About Maersk's AE7 service string
The AE7 string connects Asia and Europe through the Suez Canal
The AE7 string has the following port calls: Ningbo, Shanghai, Nansha, Yantian (all China), Tanjung Pelepas (Malaysia), Colombo (Sri Lanka), Port Tangiers (Morocco), Felixstowe (UK), Hamburg (Germany), Antwerp (Belgium), London Gateway (UK), Le Havre (France), Port Tangiers, Jeddah (Saudi Arabia), Abu Dhabi (UAE) and Jebel Ali (UAE)
Photo credit: A.P. Moller - Maersk
Published: 11 December, 2023
ENGINE: Petrobras' new bunker price mechanism adds to Brazil market shake-up
With a new pricing mechanism now in place since 1 November, Petrobras bunker prices can change anytime throughout the day and final prices will depend on enquiries, a source says.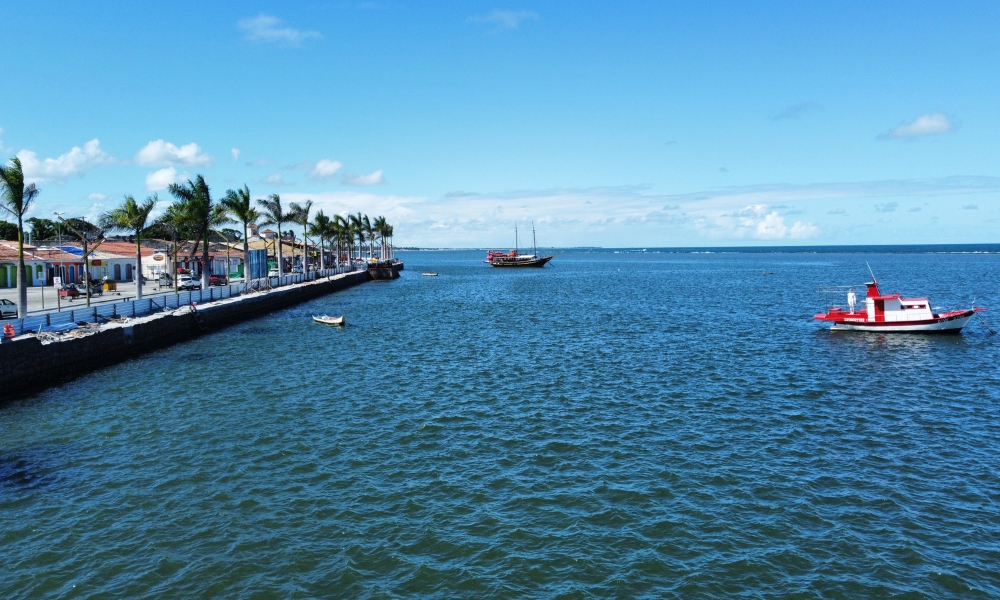 Since Brazilian petroleum firm and bunker supplier Petrobras shifted from posted bunker prices to indicative prices, Santos' VLSFO discounts to Brazilian and foreign ports have narrowed.
Petrobras started issuing indicative bunker prices for Brazilian ports on 1 November, shifting from its usual pricing mechanism of posted prices. These posted prices were mostly fixed in nature, and did not tend to change despite movements in underlying crude values.
With a new pricing mechanism now in place, Petrobras bunker prices can change anytime throughout the day and final prices will depend on enquiries, a source says. The new pricing has been reflected in Brazilian bunker price dynamics.
Santos' VLSFO price discount to Zona Comun's VLSFO has come down from peak levels of $50/mt in September to around $35/mt in October and November and has further slid to just $4/mt.
VLSFO prices have also changed rapidly between Brazilian ports in recent weeks. Rio Grande's VLSFO premium over Santos momentarily shrunk from nearly $40/mt in November to just $8/mt earlier this week, but then widened back to $42/mt.
Some argue that Petrobras decided to change the pricing mechanism because of the rise in competition in the Brazilian market. In recent months, several suppliers such as Ipiranga and Bunker One have expanded their Brazilian bunker operations, offering new grades and entering new ports in Brazil. Raizen also started VLSFO supply in the port of Itaqui and São Luiz in July this year.
Another source says that competition is mostly between Brazilian ports - as opposed to with foreign ports. Ships calling in Brazil will be able to pick and choose bunker-only ports with the best offers. Meanwhile, those vessels calling in Argentina will ideally pick bunkers from Zona Comun rather than Brazilian ports, the source adds.
By Nithin Chandran
Source: ENGINE
Photo credit: Gabriel Martins on Unsplash
Published: 11 December, 2023