EU Allowance trading experts to share insights at ClassNK seminar in Singapore
ClassNK, with the presence of the experts, aims to share guidance to help shipping companies prepare for the upcoming carbon credit scheme required for ships operating in EU waters.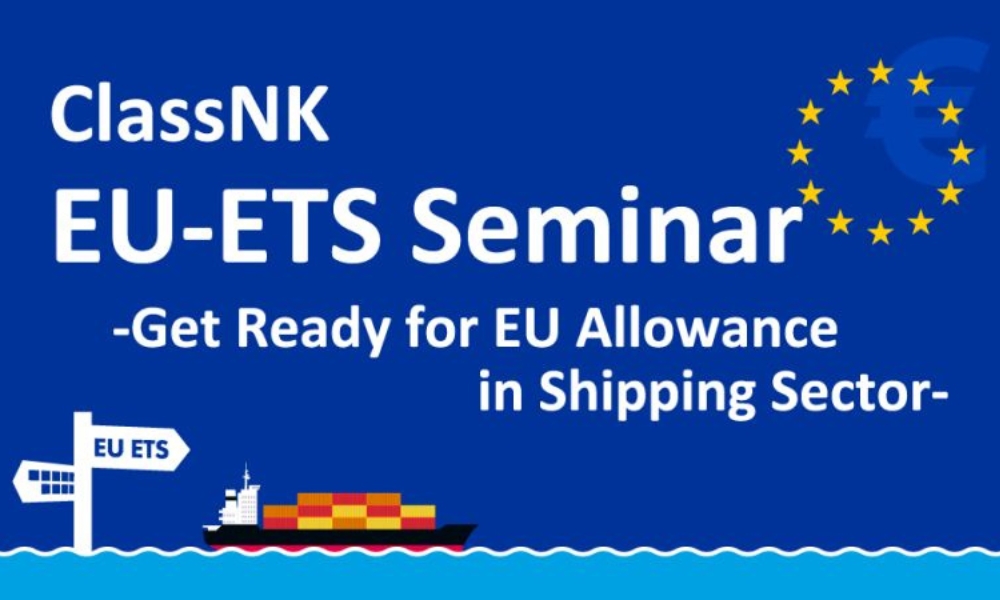 Classification society ClassNK on Friday (29 September) said it will be hosting the EU-ETS Seminar -Get Ready for EU Allowance in the Shipping Sector in Singapore, inviting experts in EU Allowance (EUA) trading.
It aims to share insights and guidance to help shipping companies prepare for the upcoming carbon credit scheme required for ships operating in EU waters.
Following the recent amendments to the EU Directive for EU Emissions Trading System (EU-ETS) that extend its scope to the shipping sector, shipping companies will be mandated to manage EUA based on their annual GHG emissions from voyages falling under this regulation, effective from 1 January 2024.
Acknowledging the challenges presented by the EU-ETS for shipping companies, which include not only controlling GHG emissions from their fleet but also dealing with EUA market, ClassNK, along with guest speakers, will elucidate aspects of the EU-ETS, EUA, and each supporting services for maritime stakeholders.
Experts, who have engaged in EU scheme and trade, from EEX Asia, Intercontinental Exchange (ICE), Mizuho Securities (Singapore) Pte. Ltd., ITOCHU Corporation & CF Partners, and Mitsui Bussan Commodities Ltd are expected to participate.
The seminar is slated for 1300 to1700 of 11 October 2023 (SST) at M Hotel Singapore, with no virtual attendance option available. Its recording will be provided for viewing at a later date.
Contact information for the seminar:
ClassNK Singapore Office
Tel: +65-6222-3133
E-mail: [email protected]
Note: For attending in-person, the registration is necessary and can be found here.
Photo credit: ClassNK
Published: 3 October, 2023
Marine Fuels 360: Methanol presents easiest path towards maritime decarbonisation, says DNV
Captain Singh was confident the bunkering infrastructure in Singapore will be ready to welcome methanol-fuelled vessels due to the coordinated efforts between various agencies.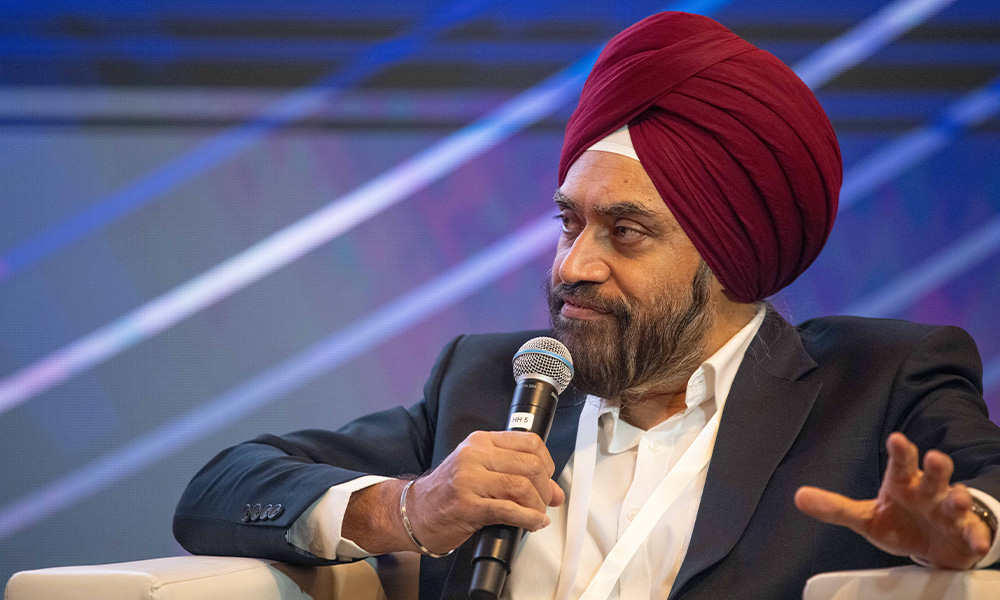 The use of methanol as a bunker fuel presents the least path of resistance towards maritime decarbonisation, believes the Principal Consultant, Head, Research and Development, Maritime Advisory, SE Asia, Pacific, and India at classification society DNV.
Captain Satinder Singh Virdi was speaking amongst panellists in the Methanol Panel session at Marine Fuels 360 on Tuesday (28 November) when he offered an opinion about reasons behind the increasing awareness of methanol as a marine fuel.
"The ease of adopting methanol is perhaps one of the reasons. The product exists as a liquid at ambient temperature and has been carried on vessels for the last 80 years, so it is not something new," he stated.
"What is new is we're going to use methanol as a bunker fuel. Ease of adoption, ESG compliance, as well as getting closer to decarbonisation goals are the drivers for shipowners adopting methanol."
According to Captain Singh, the trend for methanol-fuelled newbuildings have continued in October where DNV's Alternative Fuels Insight (AFI) platform recorded 230 vessels on order where 156 comprises of containerships.
"The trend started when Maersk increased their newbuild order of methanol-fuelled vessels; before that it was mostly LNG as an alternate fuel," he said.
Captain Singh was confident the bunkering infrastructure in Singapore will be ready to welcome methanol-fuelled vessels due to the coordinated efforts between the Singapore Shipping Association, Maritime and Port Authority of Singapore, Global Centre for Maritime Decarbonisation, and other organisations.
"We are all working together to support Singapore's future maritime operations. Singapore is an international maritime centre, and we want to establish ourselves as the leading maritime city," he explained.
"I would call this a cohesive action by all relevant partners, such as shipowners, charterers, classification societies, ship managers, bunker testing firms, mass flow meter manufacturers, bunkering companies, and more.
"It is important for Singapore to be seen as a fair supporter of bunkering in terms of reliability and reputation, and if things go wrong actions are taken very strictly to ensure transparency and quality. So, in that way I am satisfied to say that 'yes' we have what it takes to make methanol bunkering happen."
Related: DNV: Methanol-fuelled order trend continues, with first ammonia DF newbuilding contracts recorded in Oct
Related: Maersk invests USD 700.3 million for additional four methanol-fuelled container newbuilds
Other related: Singapore: Equatorial Marine Fuel builds four "new generation" methanol-ready bunker tankers
Other related: MPA: Due diligence carried out prior to recent Singapore methanol bunkering pilot
Other related: VPS completes quantity survey on Singapore's first methanol bunkering op
Other related: The Methanol Institute: Singapore takes first-mover advantage in Asia with methanol bunkering pilot
Other related: Singapore bunkering sector enters milestone with first methanol marine refuelling op
Other related: Singapore gets ready for its first methanol bunkering this week after one year preparation
Other related: The Methanol Institute: Singapore takes first-mover advantage in Asia with methanol bunkering pilot
Photo credit: Informa
Published: 6 November 2023
KPI OceanConnect, Titan, and SFL join forces on milestone LNG bunkering operation
Trio collaborated to successfully complete the first LNG bunkering operation for SFL's newly built car carrier, "Emden", in Port of Emden.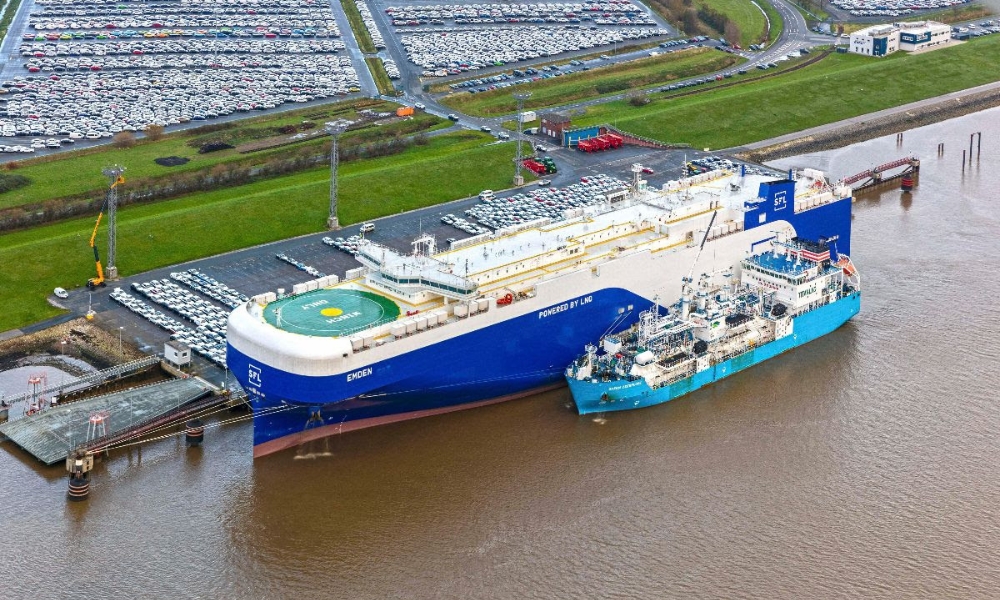 KPI OceanConnect, on Tuesday (5 December) said it has collaborated with Titan Clean Fuels, and shipowner SFL to successfully complete the company's first LNG bunkering operation for the newly built car carrier, Emden, taking place in the Port of Emden.
Michael Schaap, Commercial Director, Titan, said: "Demand for LNG is rising as it is becoming a mainstream fuel since it is widely available today and enables ship operators to reduce emissions now. This operation highlights our commitment to consistently serve our clients as a trustworthy provider of cleaner fuels and we look forward to continuing to enhance our LNG and bio-LNG bunkering capabilities as the market grows, enabling us to supply (bio)LNG to even larger vessels."
Jesper Sørensen, Global Head of Alternative Fuels and Carbon Markets, KPI OceanConnect, said: "We are incredibly proud of the trust displayed in us by a forward-thinking owner such as SFL, and delighted to have partnered with a world-class supplier, Titan, to complete this supply of 3,000 CBM of LNG. This significant achievement underscores KPI OceanConnect's unwavering commitment to supporting the growing role of LNG in the shipping industry's energy transition. The operation marks our inaugural LNG deal for a car carrier – testament to the company's dedication to advancing sustainability through partnerships up and down the supply chain."
"Partnership plays a key role, not just in the development of future alternative fuels, but also in the delivery of those already available in the market. Cooperation between fuel providers and buyers in the market is essential to supporting capacity growth and, crucially, immediately reducing greenhouse gas emissions from the industry."
Photo credit: KPI OceanConnect
Published: 6 December, 2023
Norwegian maritime startup ESG-NRG launches digital tool ETS Manager 
ESG-NRG introduced ETS Manager, a digital tool designed to help maritime shipping companies navigate EU Emissions Trading System compliance; tool includes features available for free to shipping firms.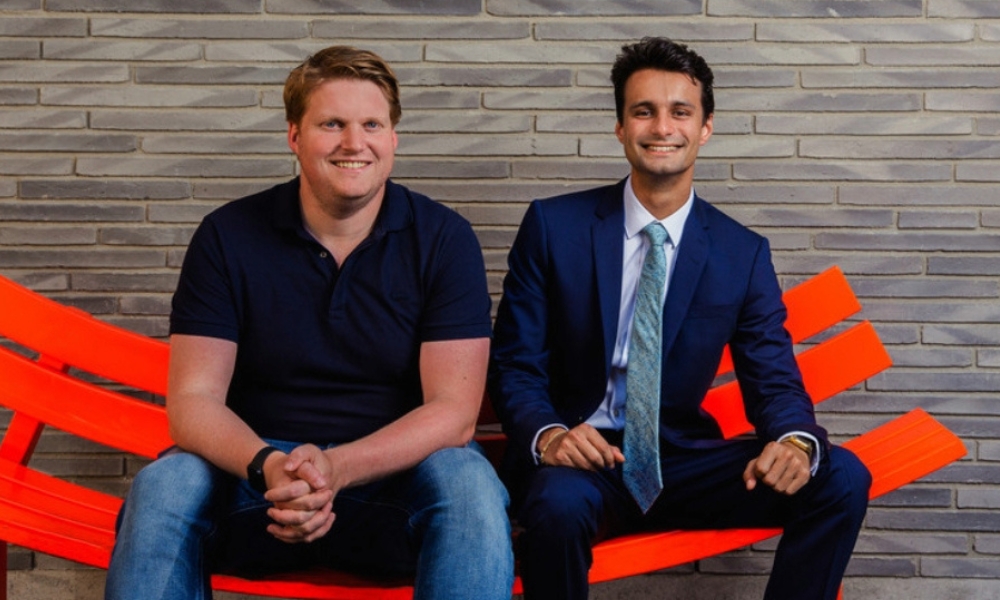 ESG-NRG, a maritime startup headquartered in Oslo, on Thursday (30 November) has introduced the ETS Manager, a digital tool designed to help maritime shipping companies navigate the EU Emissions Trading System (ETS) compliance.
Built with the commercial operator in mind, ESG-NRG said ETS Manager supports every stage from planning, trading, and holding EUAs, all from one digital screen.
Numerous features are available for free to shipping companies:
Port-to-Port Calculator: Estimates ETS costs based on a user inputting fuel type, consumption, port calls and activities.
Prediction Algorithms: Machine-learning models forecast EUA price movements with 65-70% accuracy over 5, 10, and 20-day intervals.
Digital Trading Interface: Buy and sell back EUAs at low quantities with credit facilities if required, in addition to direct market access for instant trade execution.
Trading & Trust Accounts: Hold EUAs in designated trading or trust accounts at a European bank
The ETS Manager also integrates with Voyage Management Systems, such as Dataloy VMS, enabling automated emissions tracking, purchasing on voyage fix/start/end, EUA requirement forecasts, cost allocation to cargo owners, and effortless reconciliation with EU-MRV Verifiers.
Founder & CEO Janek Ekeli, said: "Our vision is to empower shipping companies on their journey towards environmental sustainability and regulatory compliance. The ETS Manager is a culmination of our commitment to simplifying EU ETS compliance through innovation."
ESG-NRG said its accomplishments include recognition as finalists in The Captains Table pitch competition during Hong Kong Maritime Week, receiving government grants from Innovation Norway and from key investors like TheFactory, Stirling Angeli, and marine fuel trading house ElbOil Group.
The startup added ElbOil Group is also supporting its trading activities and promoting ETS Manager across their offices in Hamburg, London, Dubai, and Singapore.
"The launch of ETS Manager addresses critical pain points in the maritime sector. Large fleets can capitalise on price fluctuations by forecasting EU ETS emissions in advance, while businesses involved in multiple cargo-owner scenarios can efficiently allocate costs to respective cargo-owners," the firm said.
"The product's uniqueness lies in its comprehensive focus on the buyer of EUAs—providing end-to-end digital solutions rather than calculations and an email service. Using ETS Manager means companies can handle EU ETS compliance internally, eliminating the need for outsourcing or additional hiring."
The ETS Manager has officially gone live, with a webinar hosted in collaboration with Dataloy scheduled for 6 December, providing industry professionals an introduction to the digital tool.
Photo credit: ESG-NRG
Published: 6 December, 2023