Singapore: MPA investigation traces contaminated bunker fuel back to source at Port of Khor Fakkan
Glencore purchased fuel through Straits Pinnacle which contracted supply from Unicious Energy. Contaminated HSFO was loaded at Khor Fakkan port and shipped to a FSU in Tanjong Pelepas, Malaysia to be further blended.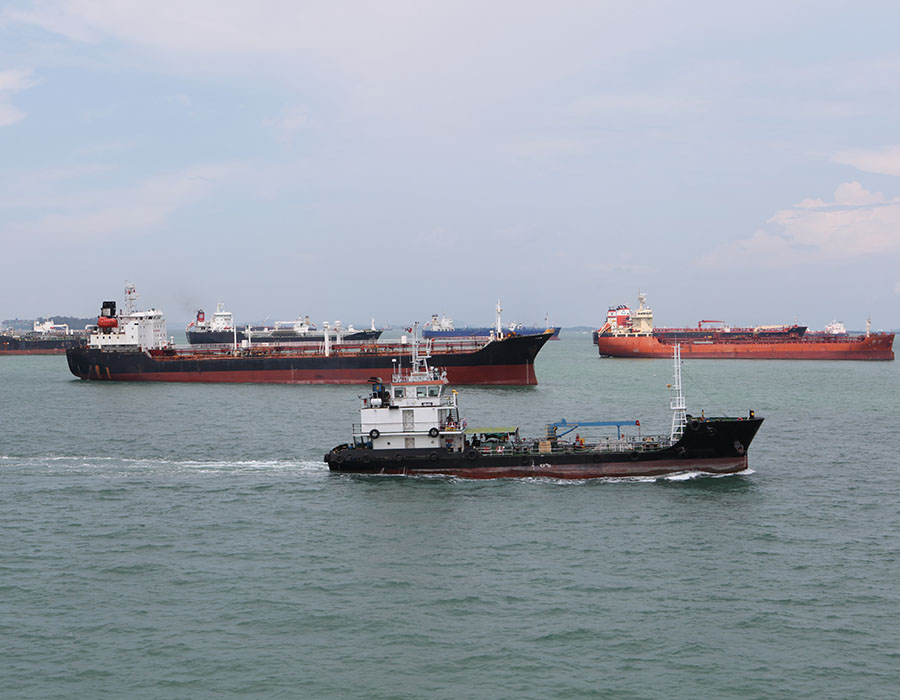 The Maritime and Port Authority of Singapore (MPA) on Thursday (5 May) issued an update on the contaminated bunker fuel situation at Singapore:
The Maritime and Port Authority of Singapore (MPA) was notified on 14 March 2022 that a number of ships had been supplied with High Sulphur Fuel Oil (HSFO) containing high concentration levels of Chlorinated Organic Compounds (COC) (1,2-Dichloroethane, Tetrachloroethylene) in the Port of Singapore. MPA has conducted investigations and identified the source of the contamination.  
Investigation Findings
The HSFO containing high concentrations of COC was traced back to fuel purchased by Glencore Singapore Pte Ltd (Glencore) in January and February 2022. Glencore had purchased the fuel through Straits Pinnacle Pte Ltd [1] (Straits Pinnacle), which had contracted its supply from Unicious Energy Pte Ltd [2] (Unicious). The contaminated HSFO was loaded at the Port of Khor Fakkan, United Arab Emirates (UAE) onto a tanker and shipped to floating storage facilities in Tanjong Pelepas, Malaysia to be further blended. The blended HSFO was subsequently delivered to storage facilities in Singapore. Part of the blended HSFO was also sold by Glencore to PetroChina International (Singapore) Pte Ltd (PetroChina).
To ascertain the source of contamination, MPA tested fuel samples taken from various sources, including the tanker which delivered the HSFO from the Port of Khor Fakkan, fuel blending facilities, and storage facilities of Glencore and PetroChina. Fuel onboard the tanker was found to contain high concentrations of COC, of up to 21,000 ppm. Forensic fingerprinting analysis of the fuel samples taken from the tanker showed a match with the samples taken from several affected ships that had taken HSFO from Glencore and PetroChina. The forensic fingerprinting analysis established with reasonable certainty that contaminated fuel onboard affected ships had likely come from the same source of fuel onboard the tanker that was loaded at Port of Khor Fakkan, UAE. 
All MPA-licensed bunker suppliers are required to test the fuel to ensure that it complies with international standards. MPA has established that both Glencore and PetroChina, as MPA-licensed bunker suppliers, had carried out tests on the fuel supplied based on the international standards of petroleum products of fuel - International Organization for Standardization 8217 (ISO 8217) [3]. However, as the current international standards do not require tests for COC, the contamination was not promptly detected [4].   
PetroChina and Glencore have since promptly taken the necessary steps to stop supplying the affected fuel. MPA has not received any report of fuel containing high COC supplied by the two suppliers since 31 March 2022. 
In light of this incident, MPA encourages bunker buyers to request for enhanced fuel testing for COC from their bunker suppliers. MPA is also conducting further testing of both Glencore and PetroChina's fuel samples. 
Follow-up Measures
As a global bunkering hub, MPA takes bunker quality assurance seriously. MPA's quality fuel assurance measures comprise the Bunker Quality Inspection System (BQIS) and the Intensified Bunker Quality Checks (IBQC). The BQIS tests the quality of bunker supplied to vessels while the IBQC tests bunker carried by bunker tankers before supply to vessels. On average, over 1,300 bunker samples are tested annually under BQIS and IBQC to verify compliance with ISO 8217. While the occurrence of COC is rare in bunkers, MPA will include COC to the list of chemicals to be tested under both BQIS and IBQC with immediate effect.
MPA and the Singapore Shipping Association (SSA) are currently in discussions with the industry on measures to strengthen the quality assurance of bunkers supplied in Singapore. MPA and SSA will co-chair an industry expert group, which will include relevant professional bodies, to establish a list of chemicals to be tested and their corresponding concentration limits. The expert group is expected to make its recommendations on additional measures to strengthen bunker quality assurance of bunkers delivered in Singapore, on an urgent basis. 
MPA has also raised this issue at the international level. At the recent International Maritime Organization Maritime Safety Committee (MSC105) working group meeting on 'Measures to enhance safety of ships related to use of fuel oil' held between 20 and 29 April 2022, MPA has informed the meeting that a paper on the recent contamination case will be submitted in due course for Member States' awareness.
[1]: Based on ACRA records, Straits Pinnacle is a Singapore-registered company focusing on wholesale trade of a variety of goods.
[2]: Based on ACRA records, Unicious is a Singapore-registered company that conducts international trading of petroleum, petrochemical products and bulk commodities.
[3]: ISO 8217 - International Standards Petroleum products — Fuels (class F) — Specifications of marine fuels – Table 2.
[4]: ISO 8217 notes that the marine industry continues to build on its understanding of the impact of specific chemical species and the respective critical concentrations at which detrimental effects are observed on the operational characteristics of marine fuels in use. It also states that it is not practical to require detailed chemical analysis for each delivery of fuel beyond the requirements listed in Table 1 (distillate marine) or Table 2 (residual marine) in the Standard.
Related: Singapore bunker contamination different from earlier Houston cases
Related: MPA: Glencore and PetroChina supplied contaminated bunkers to about 200 ships in the Port of Singapore
Related: Singapore Shipping Association issues statement to members regarding recent contaminated HSFO bunker cases
Related: VPS provides update on bunker fuel contamination cases in Singapore
Related: Bureau Veritas answers questions on Chlorinated Compounds in HSFO from Singapore
Related: FuelTrust: Latest bunkering contamination at Singapore validates need for early warning system
Related: VPS identifies potential bunker fuel contamination crisis unfolding at Singapore
Related: Gard members and clients find chlorinated hydrocarbons in Singapore bunkers
Photo credit: Manifold Times
Published: 5 May, 2022
Singapore retains titles as Best Global Seaport and Best Seaport in Asia
Port of Singapore has been named the "Best Global Seaport" for the third consecutive year and the "Best Seaport in Asia" for the 35th time at the 2023 AFLAS Awards.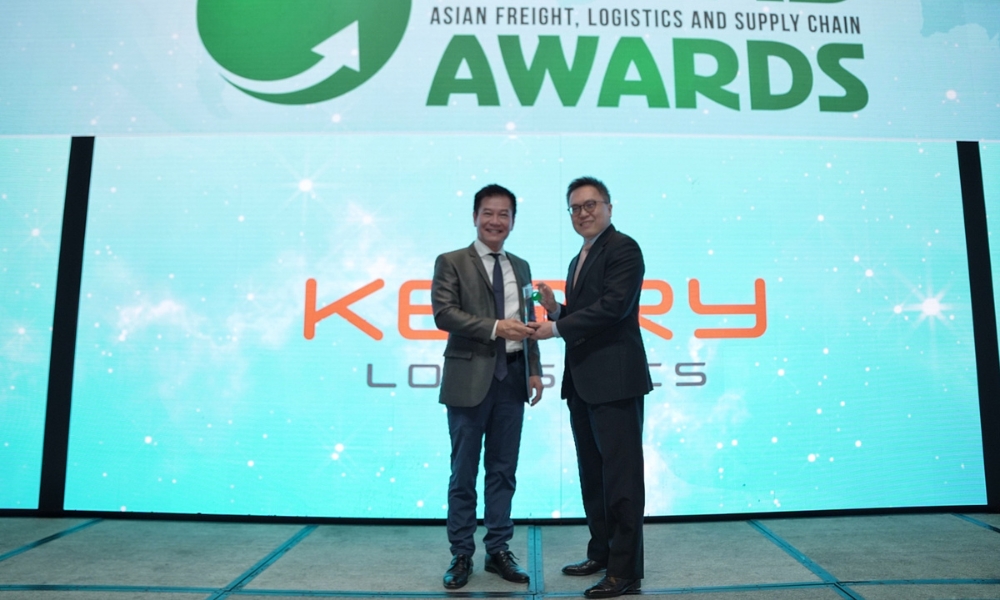 The Maritime and Port Authority of Singapore on Friday (29 September) said the Port of Singapore has been named the "Best Global Seaport" for the third consecutive year and the "Best Seaport in Asia" for the 35th time at the 2023 Asian Freight, Logistics and Supply Chain (AFLAS) Awards.
These accolades recognise the contributions by the Port of Singapore serving as a key node in the global supply chain, and Singapore's leadership in driving maritime decarbonisation and transformation.
The annual AFLAS Awards is organised by freight and logistics publication, Asia Cargo News, to honour leading service providers in the supply chain community for demonstrating leadership as well as consistency in service quality, innovation, customer relationship management and reliability. Winners were determined by votes cast by readers of the publication.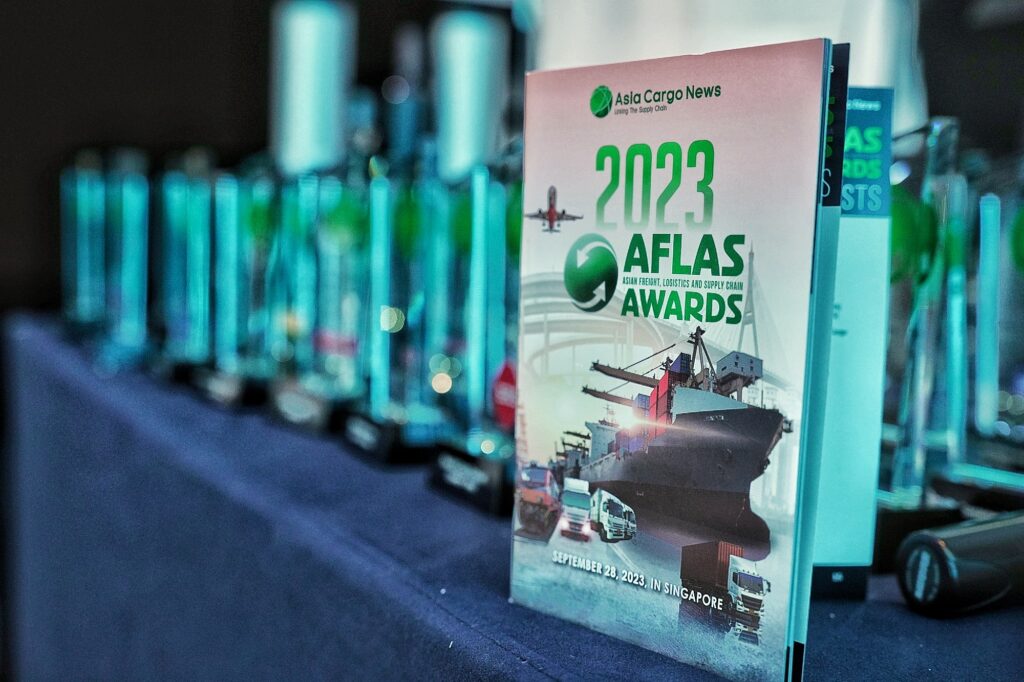 Mr Chee Hong Tat, Acting Minister for Transport and Senior Minister of State for Finance, said: "Singapore is honoured to be named the Best Global Seaport and Best Seaport in Asia. These awards are the result of the shared effort and strong collaboration between the Government, industry, unions and workers. We will continue to grow our port as an efficient, sustainable, and trusted node in global supply chains."
Mr Teo Eng Dih, Chief Executive of MPA, said: "These awards are testament to the partnership and collaboration between Maritime and Port Authority of Singapore (MPA) with industry and international partners, the research and enterprise community, as well as unions. MPA remains committed to fostering an environment that encourages enterprise, innovation, and talent development."
"We will continue to work with our partners to enhance Singapore's connectivity, advance digitalisation efforts, and accelerate the decarbonisation of international shipping in line with the 2023 IMO strategy on reduction of GHG emissions from ships."
Photo credit: Maritime and Port Authority of Singapore 
Published: 29 September, 2023
Melvin Lum appointed as KPI OceanConnect Global Accounts Commercial Director in Singapore 
Lum will take on the position of Commercial Director from Thomas Lee who was recently promoted to Head of APAC in a management restructure within KPI OceanConnect.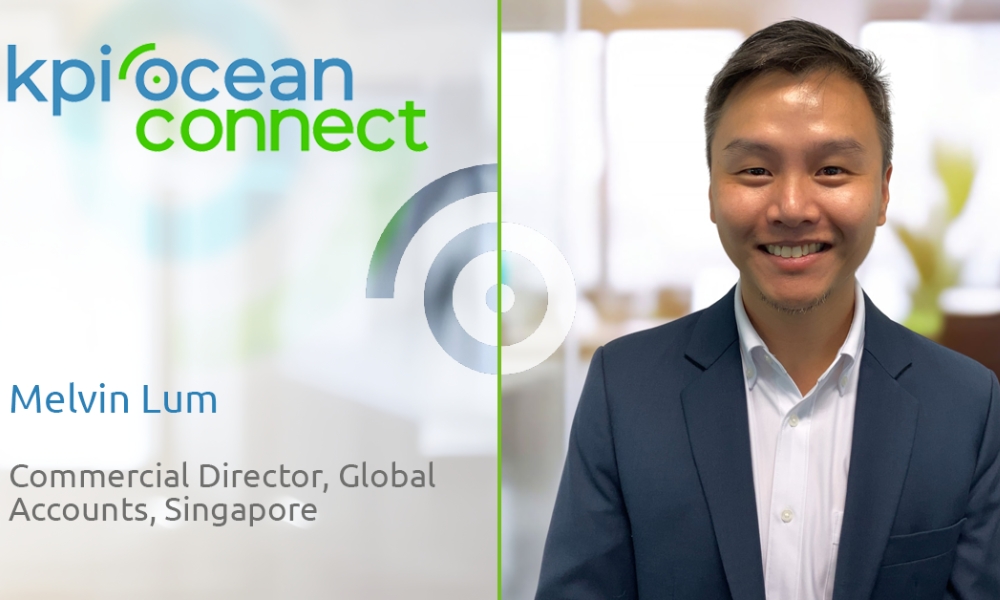 Global marine energy solutions provider KPI OceanConnect on Thursday (28 September) announced the appointment of Melvin Lum as Commercial Director for its Global Accounts team in Singapore.
Lum will take on the position of Commercial Director from Thomas Lee who was recently promoted to Head of APAC in a management restructure within KPI OceanConnect.
The Global Accounts team is an expert unit within KPI OceanConnect, specialised in providing long-term, tailored fuel strategy solutions to a portfolio of Key Accounts on a global scale. Dedicated regional teams located in London, Houston and Singapore work seamlessly across the world and around the clock to support their clients.
Lum joined KPI OceanConnect in 2021 as Senior Key Account manager and has made a significant contribution to the development of the team and optimisation of the daily operations of the unit in Singapore. Lum has vast experience across the supply chain and previously worked with TotalEnergies, Glencore and Global Energy Group prior to joining KPI OceanConnect.
Henrik Zederkof, Head of Global Accounts at KPI OceanConnect, said: "It is always a pleasure to witness the growth of our team members, and Melvin's progression is no exception. I have full confidence in Melvin's expertise, ability to lead the unit and dedication to his team. I look forward to seeing the progress of Melvin and his team, which will undoubtedly bring significant value to our numerous partners and the wider organisation."
"Melvin will assume a pivotal role within the Global Accounts management team, leveraging his extensive experience in supply chain management and profound insight into emerging technologies. In his new role, Melvin will further enhance our team's skill set, aligning them with our ongoing objectives of supporting our partners in their green transition and digitalisation endeavours."
Melvin Lum, Commercial Director of KPI OceanConnect Global Accounts in Singapore, said: "I am very appreciative of the support and confidence from our management team as I take on this exciting new role. I am enthusiastic to work with the team as we continue to deliver an exceptional experience to our partners and stakeholders with dedication, innovation and passion."
Photo credit: KPI OceanConnect 
Published: 29 September, 2023
TotalEnergies Marine Fuels renews ISCC EU certification for bio bunker fuel  
Firm's operations teams in Singapore and Geneva successfully renewed its ISCC EU sustainability certification for the supply of biofuel bunkers, says Louise Tricoire, Vice President.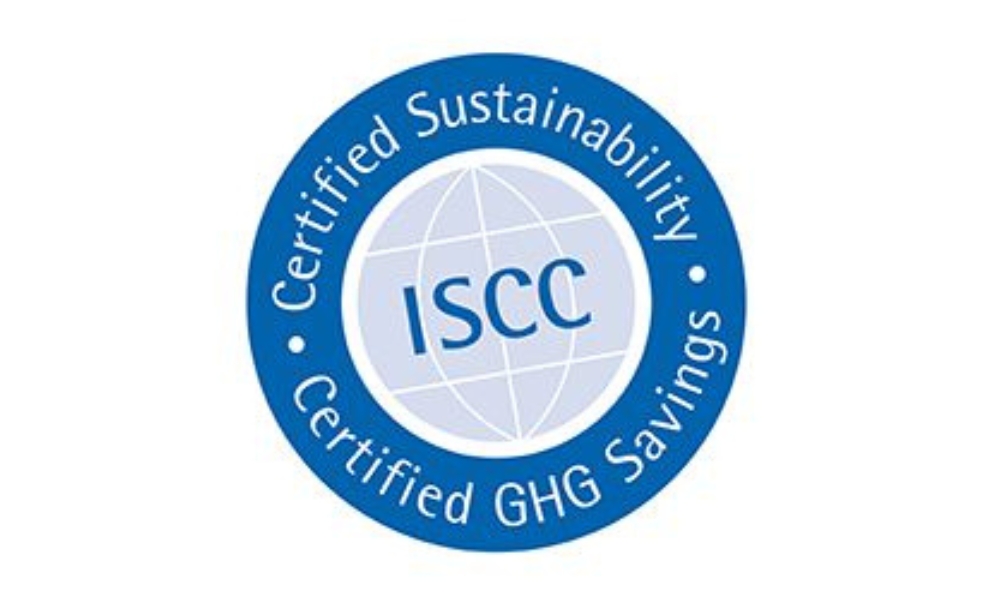 Louise Tricoire, Vice President of TotalEnergies Marine Fuels recently said the firm's operations teams in Singapore and Geneva successfully renewed its International Sustainability and Carbon Certification (ISCC) EU sustainability certification for the supply of biofuel bunkers.
"This means that TotalEnergies Marine Fuels can continue sourcing and supplying marine biofuels in accordance with EU renewable energy regulations ensuring the highest sustainability standards," she said in a social media.
"It's the third year in a row that we have successfully renewed this certification, after a deep and comprehensive audit which showed zero non-conformity."
She added marine biofuels have grown in demand among shipping companies that want to cut greenhouse gas emissions immediately.
"TotalEnergies Marine Fuels offers marine biofuels commercially in Singapore and we are starting in Europe. This certification enables us to accompany our customers in their decarbonisation journey with the best standard solutions available today."
Photo credit: TotalEnergies Marine Fuels
Published: 29 September, 2023