Scrubbers: A mature platform for asset futureproofing
Embracing proven technology that can bridge the gap between current and future environmental regulations will enable the industry to move forward confidently, says Scott Oh of Wärtsilä Exhaust Treatment.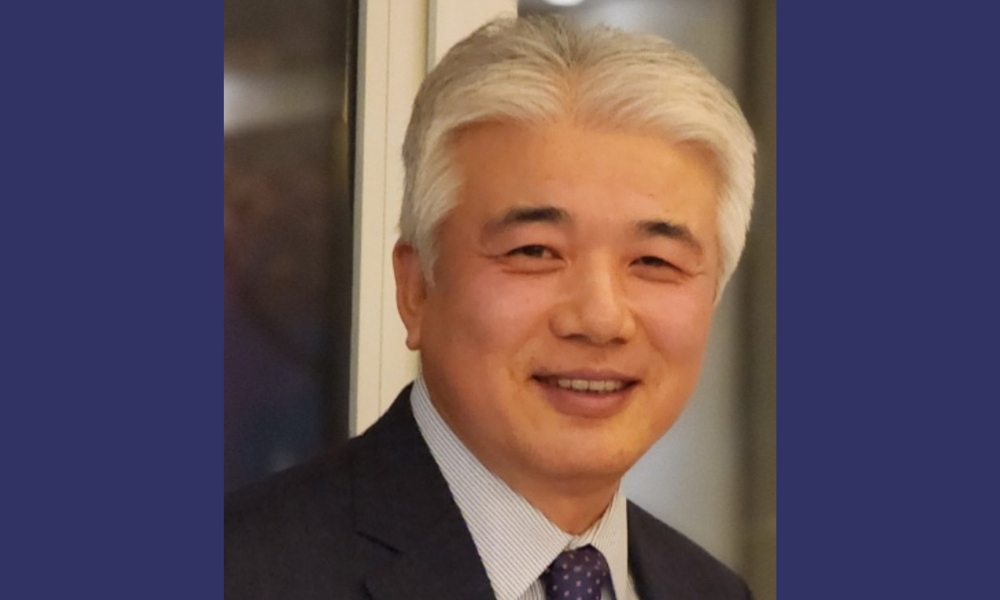 Scott Oh, Director, Asia Operations at Wärtsilä Exhaust Treatment, recently shared with Singapore bunkering publication Manifold Times on their success in the current market for scrubbers and recent scrubber sales in Asia as well as elaborates on its CCS-Ready 35MW scrubber:
With the wide and relatively stable spread between high and low sulphur fuels, scrubbers continue to present a favourable economic proposition, and payback time has now reached less than two years for several vessel types. 
These technologies' role in Global Sulphur Cap compliance is well known. But, today, beyond solely tackling SOx, scrubbers have become a platform from which multiple technologies can work together in the stack and throughout the exhaust chain. This includes tackling NOx emissions by adding selective catalytic reduction systems (SCR) or exhaust gas recirculation systems (EGR) to ensure compliance with MARPOL Tier III requirements. In addition, scrubbers can reduce Particulate Matter (PM) 2.5 levels below even standard land-based requirements and a filter can be applied to capture microplastics. 
Finally, and most importantly, scrubbers can now also be installed in a way that sees them primed and ready for onboard CO2 capture and storage (CCS), making them a futureproofed investment for achieving marine decarbonisation goals in a short timeframe. This has been particularly recognised in Asia and by Asian shipowners, because it is here where Wärtsilä received its first order for CCS-Ready scrubbers in November 2022. This landmark order includes systems for four 8,200 TEU container vessels which will be fitted with Wärtsilä's CCS-Ready 35MW scrubber in an open loop configuration. 
At its core, CCS-Ready means that Wärtsilä is conducting the requisite engineering and naval architecture at the outset to ensure adequate space for the future installation of a CCS system, as well as incorporating considerations for minimising idle load and optimising utilities, and preparing the control and automation system. 
Owners are looking to future-proof their existing fleet and newbuildings while the regulatory environment is still evolving and at a time when yard space is in high demand. Concurrently, they are taking advantage of higher charter rates, particularly in the container ship market, so for retrofits, minimising off-hire time is critical. They need a partner that has the ability, relationships and experience to cooperate with yards and manage the process from sales to installation. 
A first 2D layout drawing provides owners with an understanding of the scope of the installation and enables onboard space to be reserved. A full technical feasibility study can then be undertaken before or after contract signing. Owners typically make most decisions within the first four weeks after contract signing. This is when the equipment, piping and possible tanks are modelled, and owners may consider their preferences, such as tank locations, to ensure the design process is straightforward.
This phase also includes considerations on how best to futureproof the installation, leaving room for adaptation to CCS or hybrid functionality. The work required to allow for a CCS add-on is mainly done on the drawings at this stage, but some modifications can be made to the scrubber body. Space will need to be reserved above the scrubber and the funnel may need raising a few metres. In some cases, it makes sense to do this as early as possible.
Shipyard involvement is critical. Generally, shipyards should take the input of suppliers and 'own' the detailed designs themselves, ensuring a smooth and fast process that avoids confusion during installation. Co-operation between the basic and detailed designer remains important, and a good scrubber manufacturer will act as a link between all parties. In some cases, it is personal relationships and prudent communication skills more than the contract that can ensure positive, timely outcomes.
Wärtsilä has a strong presence in the Asian scrubber market after receiving Type Approval from the China Classification Society (CCS) in 2020. This was achieved when Dalian Shipbuilding Industry ordered a scrubber for the New Treasure, a newbuild VLCC. The vessel was built for Associated Maritime of Hong Kong, part of the China Merchants Energy Shipping (CMES) group, the largest VLCC owner in China.
Owners' confidence in scrubbers as a technology platform for compliance with IMO goals and the wider decarbonisation picture has increased with advanced scrubber solutions, and by choosing the right partners, they can be confident they will overcome the engineering challenges and remain competitive. 
Photo credit: Wärtsilä
Published: 3 August, 2023
Singapore retains titles as Best Global Seaport and Best Seaport in Asia
Port of Singapore has been named the "Best Global Seaport" for the third consecutive year and the "Best Seaport in Asia" for the 35th time at the 2023 AFLAS Awards.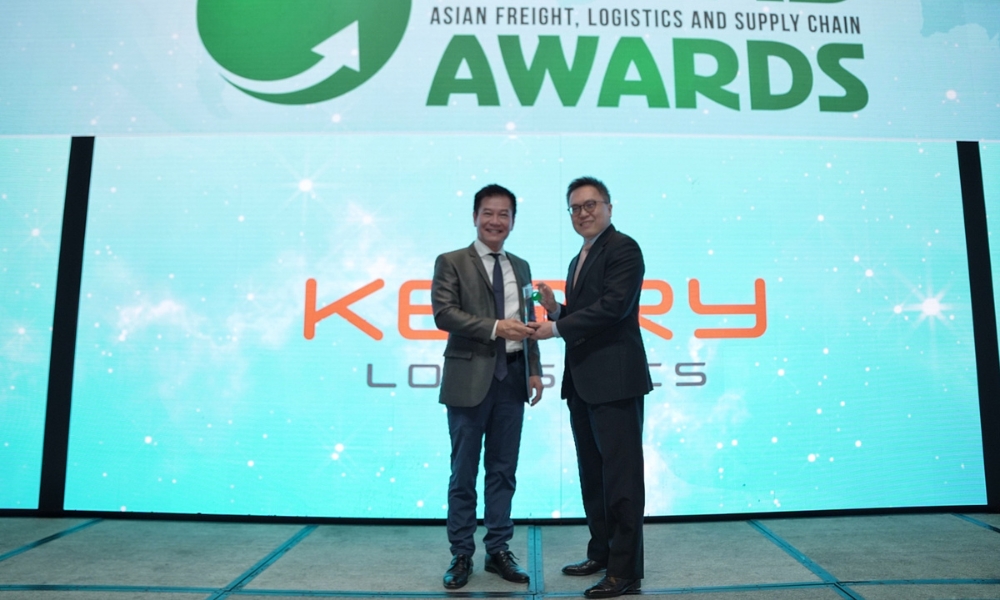 The Maritime and Port Authority of Singapore on Friday (29 September) said the Port of Singapore has been named the "Best Global Seaport" for the third consecutive year and the "Best Seaport in Asia" for the 35th time at the 2023 Asian Freight, Logistics and Supply Chain (AFLAS) Awards.
These accolades recognise the contributions by the Port of Singapore serving as a key node in the global supply chain, and Singapore's leadership in driving maritime decarbonisation and transformation.
The annual AFLAS Awards is organised by freight and logistics publication, Asia Cargo News, to honour leading service providers in the supply chain community for demonstrating leadership as well as consistency in service quality, innovation, customer relationship management and reliability. Winners were determined by votes cast by readers of the publication.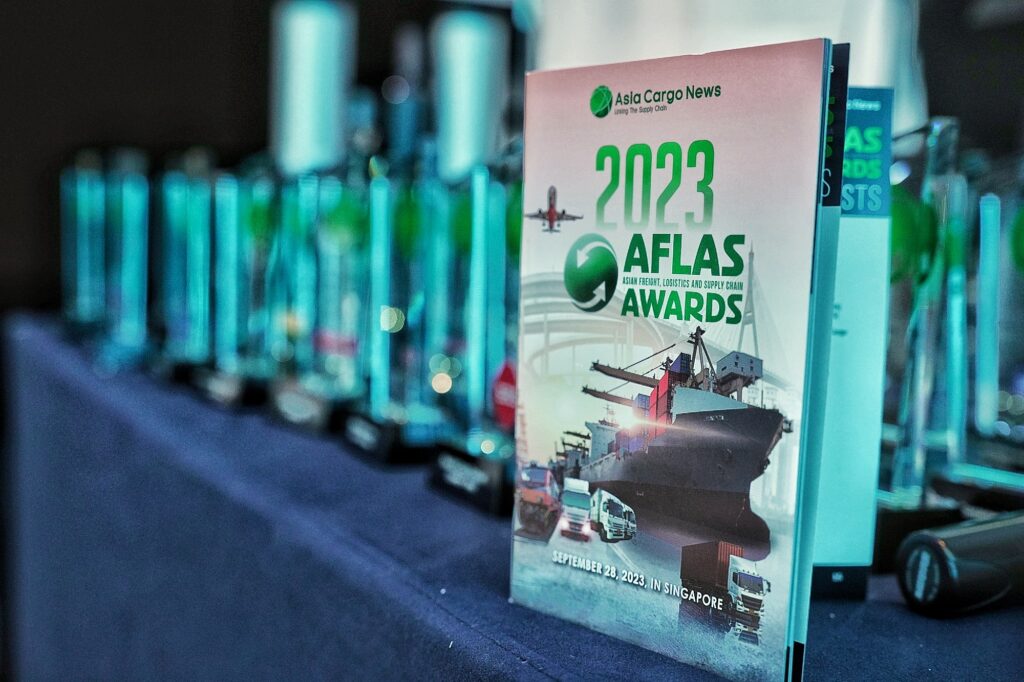 Mr Chee Hong Tat, Acting Minister for Transport and Senior Minister of State for Finance, said: "Singapore is honoured to be named the Best Global Seaport and Best Seaport in Asia. These awards are the result of the shared effort and strong collaboration between the Government, industry, unions and workers. We will continue to grow our port as an efficient, sustainable, and trusted node in global supply chains."
Mr Teo Eng Dih, Chief Executive of MPA, said: "These awards are testament to the partnership and collaboration between Maritime and Port Authority of Singapore (MPA) with industry and international partners, the research and enterprise community, as well as unions. MPA remains committed to fostering an environment that encourages enterprise, innovation, and talent development."
"We will continue to work with our partners to enhance Singapore's connectivity, advance digitalisation efforts, and accelerate the decarbonisation of international shipping in line with the 2023 IMO strategy on reduction of GHG emissions from ships."
Photo credit: Maritime and Port Authority of Singapore 
Published: 29 September, 2023
Melvin Lum appointed as KPI OceanConnect Global Accounts Commercial Director in Singapore 
Lum will take on the position of Commercial Director from Thomas Lee who was recently promoted to Head of APAC in a management restructure within KPI OceanConnect.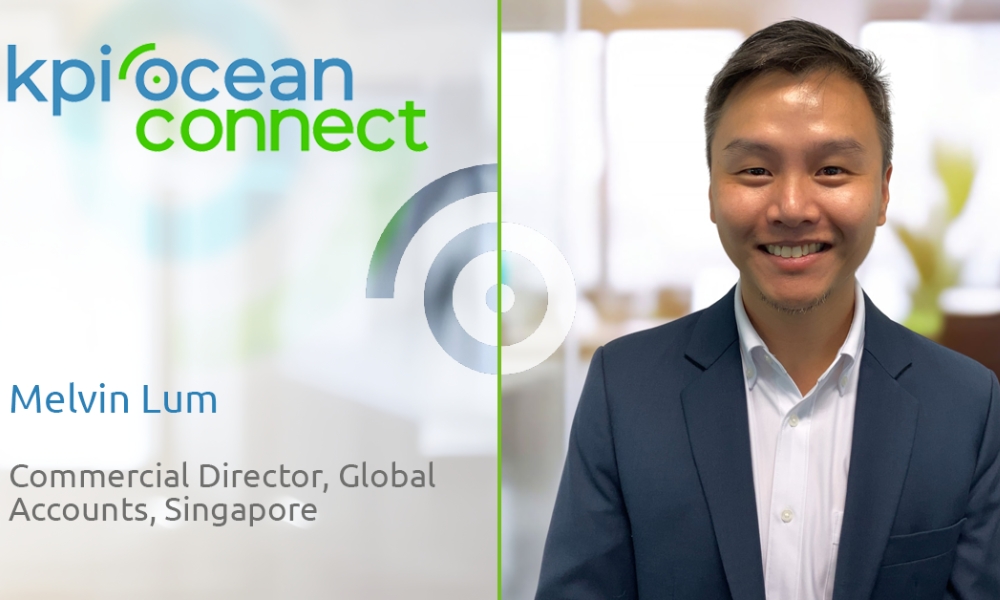 Global marine energy solutions provider KPI OceanConnect on Thursday (28 September) announced the appointment of Melvin Lum as Commercial Director for its Global Accounts team in Singapore.
Lum will take on the position of Commercial Director from Thomas Lee who was recently promoted to Head of APAC in a management restructure within KPI OceanConnect.
The Global Accounts team is an expert unit within KPI OceanConnect, specialised in providing long-term, tailored fuel strategy solutions to a portfolio of Key Accounts on a global scale. Dedicated regional teams located in London, Houston and Singapore work seamlessly across the world and around the clock to support their clients.
Lum joined KPI OceanConnect in 2021 as Senior Key Account manager and has made a significant contribution to the development of the team and optimisation of the daily operations of the unit in Singapore. Lum has vast experience across the supply chain and previously worked with TotalEnergies, Glencore and Global Energy Group prior to joining KPI OceanConnect.
Henrik Zederkof, Head of Global Accounts at KPI OceanConnect, said: "It is always a pleasure to witness the growth of our team members, and Melvin's progression is no exception. I have full confidence in Melvin's expertise, ability to lead the unit and dedication to his team. I look forward to seeing the progress of Melvin and his team, which will undoubtedly bring significant value to our numerous partners and the wider organisation."
"Melvin will assume a pivotal role within the Global Accounts management team, leveraging his extensive experience in supply chain management and profound insight into emerging technologies. In his new role, Melvin will further enhance our team's skill set, aligning them with our ongoing objectives of supporting our partners in their green transition and digitalisation endeavours."
Melvin Lum, Commercial Director of KPI OceanConnect Global Accounts in Singapore, said: "I am very appreciative of the support and confidence from our management team as I take on this exciting new role. I am enthusiastic to work with the team as we continue to deliver an exceptional experience to our partners and stakeholders with dedication, innovation and passion."
Photo credit: KPI OceanConnect 
Published: 29 September, 2023
TotalEnergies Marine Fuels renews ISCC EU certification for bio bunker fuel  
Firm's operations teams in Singapore and Geneva successfully renewed its ISCC EU sustainability certification for the supply of biofuel bunkers, says Louise Tricoire, Vice President.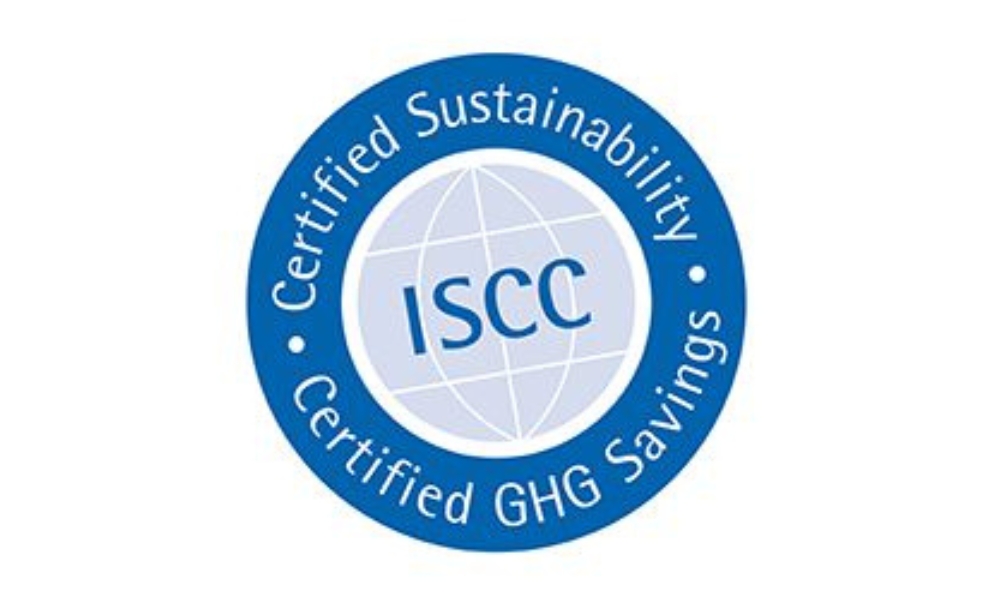 Louise Tricoire, Vice President of TotalEnergies Marine Fuels recently said the firm's operations teams in Singapore and Geneva successfully renewed its International Sustainability and Carbon Certification (ISCC) EU sustainability certification for the supply of biofuel bunkers.
"This means that TotalEnergies Marine Fuels can continue sourcing and supplying marine biofuels in accordance with EU renewable energy regulations ensuring the highest sustainability standards," she said in a social media.
"It's the third year in a row that we have successfully renewed this certification, after a deep and comprehensive audit which showed zero non-conformity."
She added marine biofuels have grown in demand among shipping companies that want to cut greenhouse gas emissions immediately.
"TotalEnergies Marine Fuels offers marine biofuels commercially in Singapore and we are starting in Europe. This certification enables us to accompany our customers in their decarbonisation journey with the best standard solutions available today."
Photo credit: TotalEnergies Marine Fuels
Published: 29 September, 2023