Oman Oil Marketing Company launches new bunker terminal at Port of Duqm
Bunker terminal supported by the 10,000 dwt "MT Alpha" that is capable of delivering HSFO 3.5% Sulphur, VLSFO 0.5% Sulphur, and LSMGO.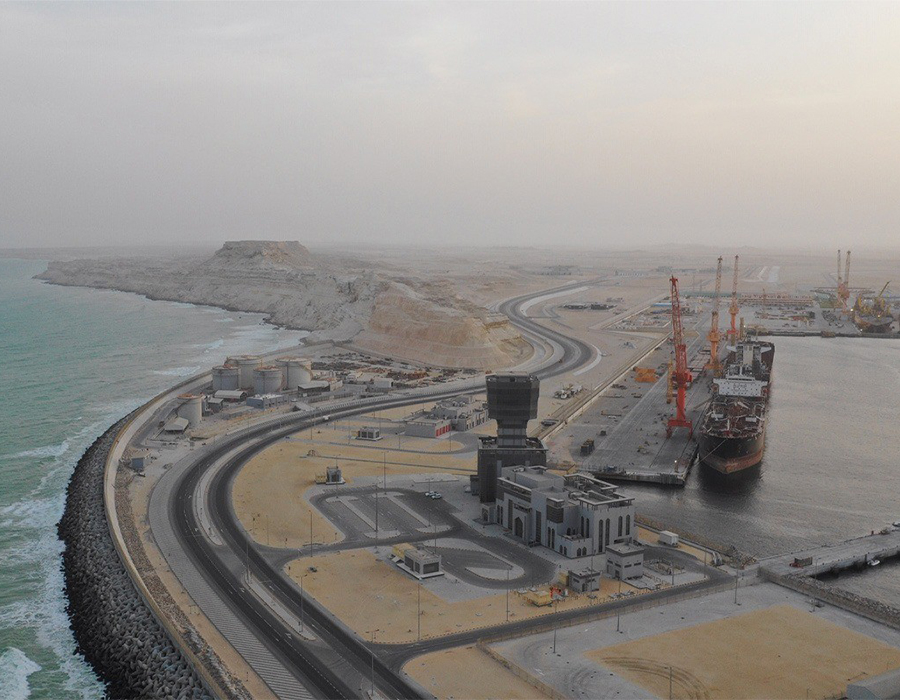 Distributor of multi-sector fuel and lubricant products Oman Oil Marketing Company (OOMCO) on Wednesday (8 December) said it has recently launched a new bunker terminal at the Port of Duqm. 
Strategically located on Oman's south-east coast, the new marine fuel terminal will serve the international shipping market given its close proximity to significant shipping traffic accessing the Suez Canal, Arabian Gulf, and Indian Ocean.
"OOMCO's development of the Duqm Bunker terminal is part of Oman's Vision 2040 development plan to diversify the Sultanate's economy, including the marine and logistics sectors, while leveraging the country's strategic location," said Hilal Ali Al Kharusi, Chairman of OOMCO. 
"The future of the logistics sector in Oman gets stronger with such initiatives that link us with the rest of the world. We are positive that this project will enable more economic diversification and position the Sultanate of Oman as a world-class international logistics hub."
The new Port of Duqm terminal will offer the highest specification HSFO, VLSFO and LSMGO marine fuel in compliance with ISO 8217, and has been designed to meet the increasing demands for quality marine fuel, including all low sulphur fuel-compliant marine fuels in line with IMO2020. 
Bunkers will also be delivered by barge, with the addition of the 10,000 metric tonne (MT) the MT Alpha - capable of delivering HSFO 3.5% Sulphur, VLSFO 0.5% Sulphur, LSMGO, at a pumping rate up to 1,000 m3 / hour. 
The services available at OOMCO Bunker terminal will ensure that all bunker deliveries will meet the highest international specification standards.
The terminal will operate in full compliance with the health and safety protocols of the Port of Duqm and in line with Omani COVID-19 regulations. 
Vessels calling at Duqm can also take advantage of a range of high-quality and diverse services at the port, including pilotage, freshwater supply, waste collection, tug services, crew change, de-slopping services, and ship handling, plus ship spares and dry dock services.
"The bunker fuel market in the Middle-East and Africa region is expected to grow at more than 12% during the period of 2022-2025. The commissioning of the bunker terminal means OOMCO can now offer the growing number of Duqm fleet customers access to high quality marine fuels that meet their requirements coupled with state-of-the-art facilities, support infrastructure and above all effective supply chain," said Hussain Jama Bait Ishaq, Acting Chief Executive Officer of OOMCO. 
"Through this milestone, we are taking a step forward to achieving our goal to be among the top fuel bunker suppliers in the GCC by 2027."
"We are extremely proud to see our new bunker terminal open for business at the port of Duqm. This world-class facility is located close to some of the world's busiest shipping lanes, and will operate to the highest standards of safety, quality and service," commented Ali Ahmed Muqaibal, General Manager - International Retail at OOMCO.
"For domestic, regional and international shipping, Duqm offers a smart, efficient alternative to diverting to other ports in the region, saving time and money, and avoiding the risk of further delay."
"We are confident that our ambitious growth plans, supported by our location within the Duqm Special Economic Zone, will allow us to sustainably grow the terminal, delivering further economies of scale and facilitating the purchase of larger volumes to benefit our customers," he added.
"We look forward to establishing the Port of Duqm as a strategic bunkering hub for international shipping and Oman as a major shipping and logistics centre for the region and the world."
OOMCO's bunkering services are underpinned by the nearby Duqm refinery, which, when completed, will have the capacity for 230,000 barrels per day.
In addition, the nearby Ras Markaz storage terminal is also currently under construction, geared to offer six million barrels of storage capacity once completed in 2022. An additional capacity of 19 million barrels is earmarked for the site as part of its future development.
Photo credit: OOMCO
Published: 9 December, 2021
Marine Fuels 360: Methanol presents easiest path towards maritime decarbonisation, says DNV
Captain Singh was confident the bunkering infrastructure in Singapore will be ready to welcome methanol-fuelled vessels due to the coordinated efforts between various agencies.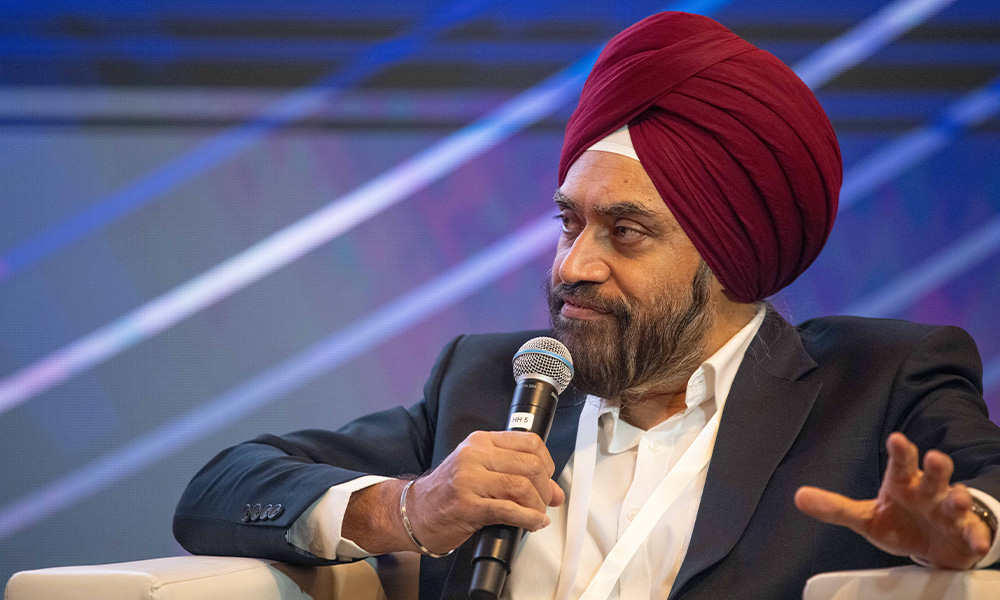 The use of methanol as a bunker fuel presents the least path of resistance towards maritime decarbonisation, believes the Principal Consultant, Head, Research and Development, Maritime Advisory, SE Asia, Pacific, and India at classification society DNV.
Captain Satinder Singh Virdi was speaking amongst panellists in the Methanol Panel session at Marine Fuels 360 on Tuesday (28 November) when he offered an opinion about reasons behind the increasing awareness of methanol as a marine fuel.
"The ease of adopting methanol is perhaps one of the reasons. The product exists as a liquid at ambient temperature and has been carried on vessels for the last 80 years, so it is not something new," he stated.
"What is new is we're going to use methanol as a bunker fuel. Ease of adoption, ESG compliance, as well as getting closer to decarbonisation goals are the drivers for shipowners adopting methanol."
According to Captain Singh, the trend for methanol-fuelled newbuildings have continued in October where DNV's Alternative Fuels Insight (AFI) platform recorded 230 vessels on order where 156 comprises of containerships.
"The trend started when Maersk increased their newbuild order of methanol-fuelled vessels; before that it was mostly LNG as an alternate fuel," he said.
Captain Singh was confident the bunkering infrastructure in Singapore will be ready to welcome methanol-fuelled vessels due to the coordinated efforts between the Singapore Shipping Association, Maritime and Port Authority of Singapore, Global Centre for Maritime Decarbonisation, and other organisations.
"We are all working together to support Singapore's future maritime operations. Singapore is an international maritime centre, and we want to establish ourselves as the leading maritime city," he explained.
"I would call this a cohesive action by all relevant partners, such as shipowners, charterers, classification societies, ship managers, bunker testing firms, mass flow meter manufacturers, bunkering companies, and more.
"It is important for Singapore to be seen as a fair supporter of bunkering in terms of reliability and reputation, and if things go wrong actions are taken very strictly to ensure transparency and quality. So, in that way I am satisfied to say that 'yes' we have what it takes to make methanol bunkering happen."
Related: DNV: Methanol-fuelled order trend continues, with first ammonia DF newbuilding contracts recorded in Oct
Related: Maersk invests USD 700.3 million for additional four methanol-fuelled container newbuilds
Other related: Singapore: Equatorial Marine Fuel builds four "new generation" methanol-ready bunker tankers
Other related: MPA: Due diligence carried out prior to recent Singapore methanol bunkering pilot
Other related: VPS completes quantity survey on Singapore's first methanol bunkering op
Other related: The Methanol Institute: Singapore takes first-mover advantage in Asia with methanol bunkering pilot
Other related: Singapore bunkering sector enters milestone with first methanol marine refuelling op
Other related: Singapore gets ready for its first methanol bunkering this week after one year preparation
Other related: The Methanol Institute: Singapore takes first-mover advantage in Asia with methanol bunkering pilot
Photo credit: Informa
Published: 6 November 2023
Malaysia: MMEA detains three vessels for illegal anchoring in East Johor waters
Vessels, including those registered in Barbados and Copenhagen, were detained on 4 December and captains of ships had failed to present any document of authorisation to anchor in Malaysian waters.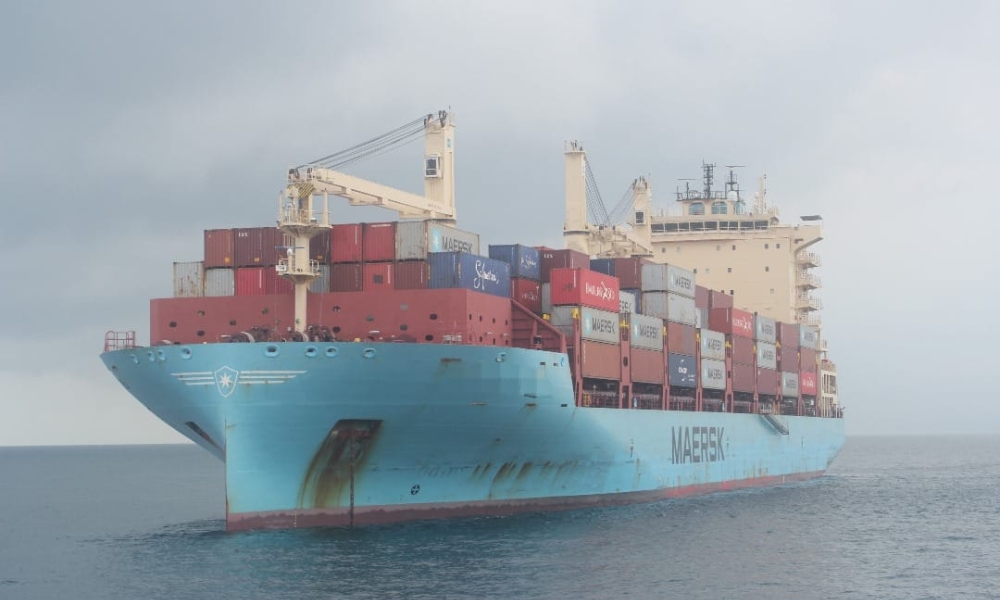 The Malaysian Maritime Enforcement Agency (MMEA) on Tuesday (5 December) said three vessels have been detained for illegally anchoring in East Johor waters on 4 December.
MMEA Tanjung Sedili Zone acting director Maritime Cmdr Mohd Najib Sam said the first ship, registered in Port Klang, was detained by a patrol boat at 11.30 am at 19.8 nautical miles east of Tanjung Sedili Kechil.
The second ship, registered at Bridgetown in Barbados, anchored at 11.30am at 18.1 nautical miles northeast of Tanjung Penawar.
And the third ship, registered at Copenhagen, was detained by a MMEA patrol vessel at 5.30pm at 21.5 nautical miles east of Tanjung Balau.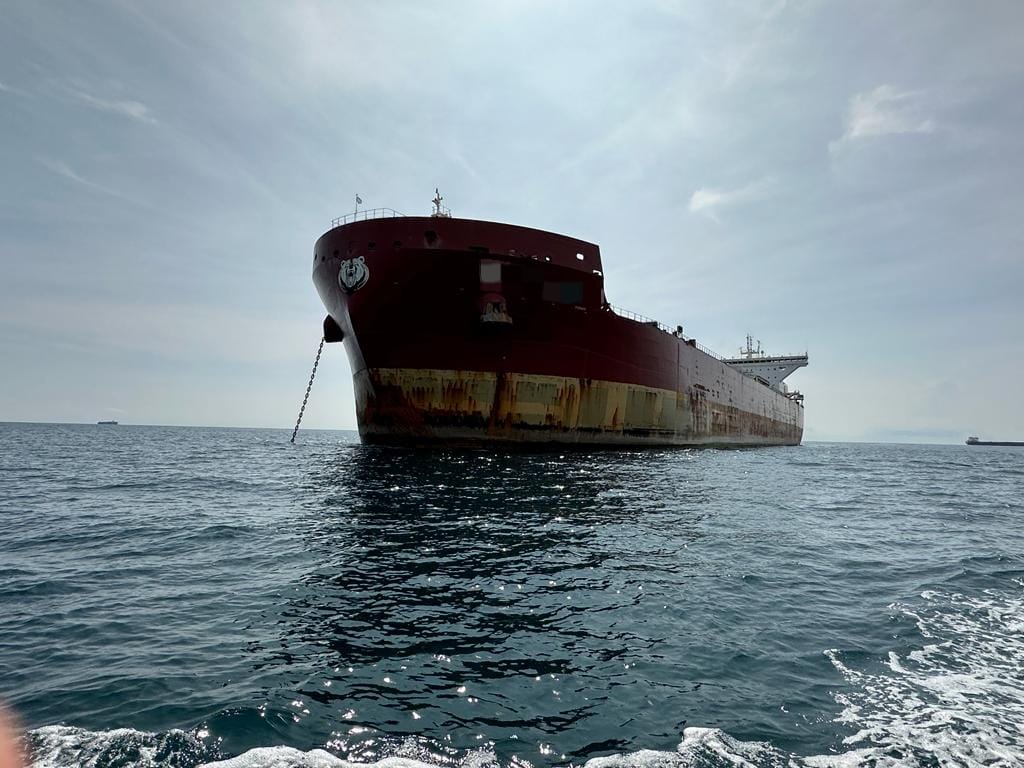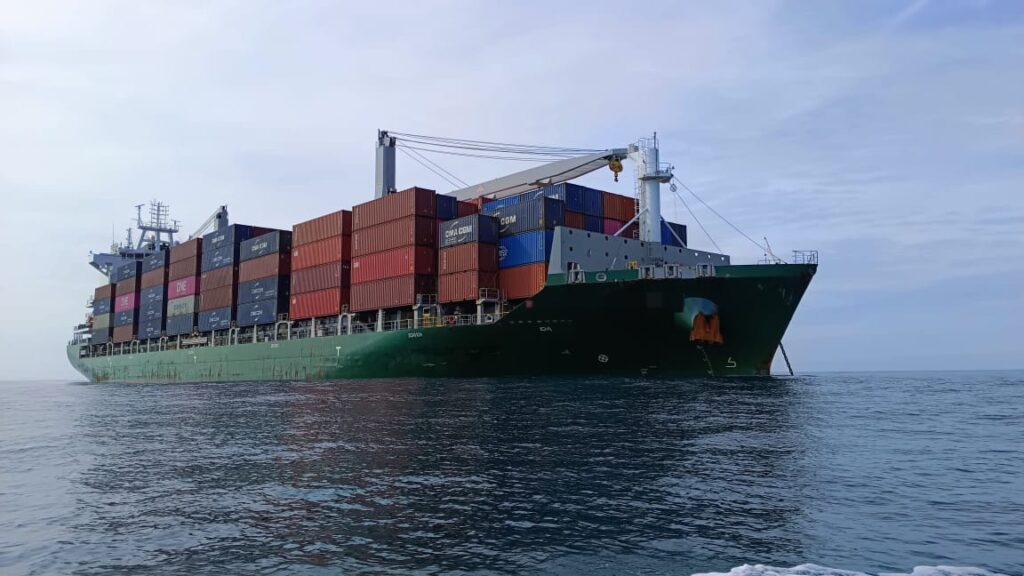 Najib said all captains of the ships had failed to present any document of authorisation to anchor in Malaysian waters and the case will be investigated under Section 491B(1)(L) Merchant Shipping Ordinance 1952.
He added that the detention of all three ships has brought the total number of ships detained for the same offence so far this year to 86.
Photo credit: Malaysian Maritime Enforcement Agency
Published: 6 December, 2023
Höegh Autoliners, Sumitomo to collaborate on ammonia bunker fuel supply for PCTCs in Singapore, Jacksonville
Duo will embark on a comprehensive evaluation of the compatibility between Höegh Autoliners PCTC newbuilds and ammonia bunkering facilities at the identified bunker ports.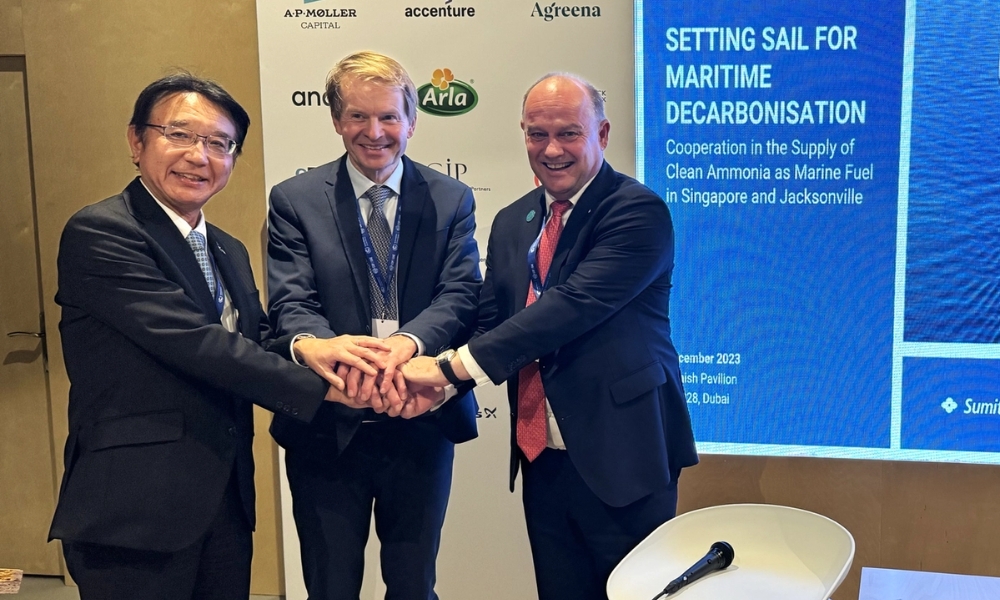 Norway-based pure Car and Truck Carriers (PCTCs) vessel owner and operator Höegh Autoliners on Tuesday (5 December) said it has agreed with Sumitomo Corporation to look into the supply of clean ammonia as a bunker fuel at the ports of Singapore and Jacksonville, USA from 2027 onwards.
The two companies have formalised their commitment through a Letter of Intent to collaborate on the supply and delivery of clean ammonia as a next-generation sustainable maritime fuel for Höegh Autoliners' upcoming Aurora Class PCTC vessels.
The twelve vessels are set to become the largest and most eco-friendly car carriers ever built and they will have the capability to run on zero-carbon ammonia or carbon neutral methanol.
"The Letter of Intent symbolises a remarkable step in the realisation and development of the production and consumption of clean maritime fuels. The collaboration hopes to stimulate the upscaling of the supply and demand of clean ammonia for maritime usage," Höegh Autoliners said in a statement.
Both companies view clean ammonia as a promising future fuel for the maritime industry, offering substantial potential in addressing the challenges associated with greenhouse gas emissions in global shipping.
To support this vision, both entities have launched a range of initiatives throughout the ammonia value chain, with a primary focus on making clean ammonia a viable choice for maritime fuel and thereby achieving significant reductions in emissions from the global shipping sector.
Moving forward, the companies will embark on a comprehensive evaluation of the compatibility between the PCTC vessels and the ammonia bunkering facilities at the identified bunker ports.
They endeavour to make necessary adjustments to specifications for both "shore-to-ship" and "ship-to-ship" bunkering operations and undertake safety assessments to establish standardised operational protocols and regulations in close coordination with pertinent government agencies.
Photo credit: Höegh Autoliners
Published: 6 December, 2023