IBIA: IMO reaffirms 2020 effective date for 0.50% sulphur cap
Some countries pleading for a transition period after 1 January 2020, expressing concerns about fuel availability, disruption of trade, and more.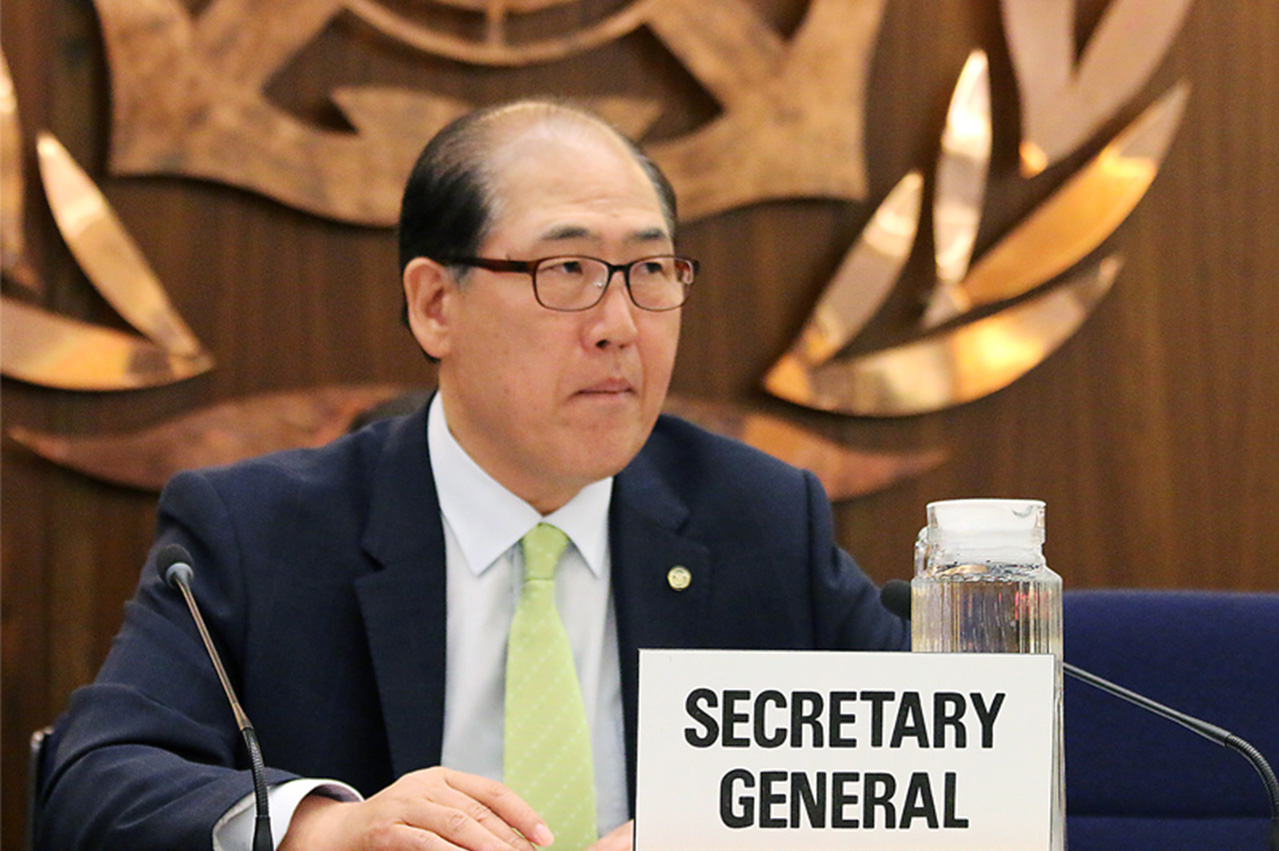 The below is a press release from the International Bunker Industry Association:
A plea by some countries to have a transition period after 1 January 2020 before the 0.50% sulphur limit takes full effect has once again been firmly rejected at the International Maritime Organization (IMO). Several member states speaking at the 5th session of the Sub-Committee on Pollution Prevention and Response (PPR 5) expressed concerns about sufficient availability of low sulphur fuels by that date, fearing full and strict implementation from day one might lead to a disruption of trade. They also reiterated concerns about the safety implications of new fuel blends.
Many of those who spoke said we need a period to adapt and some flexibility until we know sufficient global supply is firmly in place, which won't be clear until after the 0.50% limit has taken effect. IBIA had a feeling of 'déjà vu' during this discussion. Concerns about the transition, be it uncertainty about sufficient availability; the enormity of the task for supply infrastructure to shift from providing mainly high sulphur fuel oil (HSFO) to ships to provide fuels meeting a 0.50% limit; the time it will take for ships to clean out all traces of HSFO from their fuel systems; all of this was raised by IBIA at the 70th session the IMO's Marine Environment Protection Committee (MEPC 70) in our submission to that session (MEPC 70/5/35).
IBIA's proposals for allowing some form of transition and adaption period did receive some support at the time, but as we know, the majority decision at MEPC 70 was to go for full compliance on 1 January 2020. IBIA accepted that decision and is committed to working with the industry and IMO on effective implementation, as any signal that there may be a delay would throw preparations into disarray. IBIA nevertheless believes IMO needs to prepare for non-availability situations, which is indeed part of the plan for IMO's implementation guidelines.
The dominant view among IMO member states is that no form of delay will be accepted in the implementation of the 0.50% sulphur limit. On the contrary, they say the transition to the 0.50% sulphur limit doesn't start on 1 January 2020: that is when it ends. Hence, the focus must be on preparations prior to that date.
During PPR 5 discussions, it was agreed that some elements of the guidelines for consistent implementation of the 0.50% sulphur limit need to be completed well ahead of 2020. In particular, there were calls to prioritise development of ship preparation plans.
Norway proposed that ships should develop written implementation plans to demonstrate how they will be fully compliant by 1 January 2020. It noted that ships will prepare for 2020 either by cleaning the fuel oil tanks (which for many ships requires dry-docking) or by loading low sulphur fuel on top of existing fuel oil and gradually flush through the fuel system until the sulphur content in the ship's fuel system is at a compliant level.
Norway proposed that this 2020 implementation plan for each vessel should be "developed according to agreed IMO guidance" and be "endorsed by the Administration to make sure that it is sufficiently robust in order to ensure compliance by 1 January 2020" and be accompanied by a log of actions taken (e.g. first loading of compliant fuel, fuel tank cleaning).
Norway further suggested that such a written implementation plan demonstrating preparations "would facilitate effective inspections in a transitional period" and that "ships that do not have an endorsed implementation plan" should be subjected to more detailed inspections to verify compliance.
During discussions, Norway's idea for a ship implementation plan was widely supported, but there was no appetite for such a plan to be endorsed, and some scepticism about the lack of a plan forming basis for more detailed port state control inspections.
However, a request will be put to MEPC 72 in April 2018 to instruct the PPR intersessional meeting in July 2018 to complete work on preparatory and transitional planning for ships, so that non-mandatory guidance from the IMO can be issued later this year at MEPC 73 in October.
Some believe we need to include preparatory actions by bunker suppliers in the implementation planning to get a better idea of the available supply. One delegation noted that some suppliers may need a whole year to make changes in the supply chain to provide compliant fuels.
The signal from the IMO is clear and unequivocal on the 2020 sulphur rule. IMO Secretary-General Kitack Lim said in his opening speech that consistent implementation of the 0.50% global limit was the most important on PPR 5's agenda, adding: "There is no turning back!"
Photo credit: International Maritime Organization
Published: 23 February, 2018

Shell achieves milestone with first LNG bunkering of cruise ship in Gibraltar
Operation was also the Port of Gibraltar's first 'in-port' bunkering, highlighting Shell's commitment to develop Gibraltar as a key LNG bunkering hub, says Tahir Faruqui of Shell.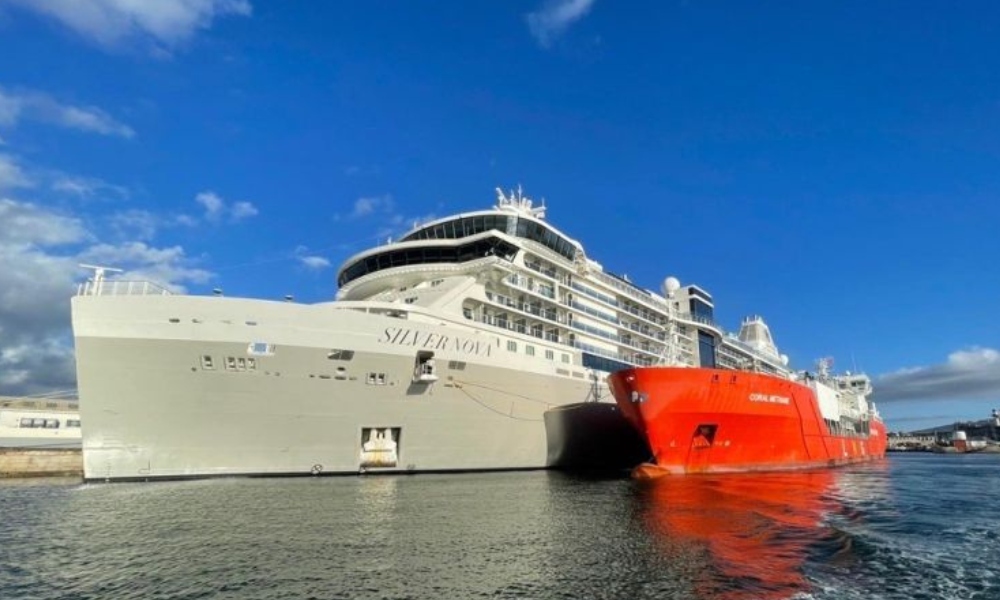 Global energy company Shell on Wednesday (26 September) said it conducted Port of Gibraltar's first LNG bunkering operation of a cruise ship.
The firm bunkered Silversea Cruises' ship Silver Nova with LNG bunker fuel in the port on 24 September.
"Notably, this operation was also the Port of Gibraltar's first 'in-port' bunkering, highlighting Shell's commitment to develop Gibraltar as a key LNG bunkering hub, offering bunkering services both within the port and at the anchorage," Tahir Faruqui, Global Head of Shell Downstream LNG, said in a social media post.
"The close collaboration between Royal Caribbean Group, Anthony Veder, the Gibraltar Port Authority (GPA), and Shell ensured a safe and successful bunkering. A big thank you to all the teams involved," he added.
Photo credit: Shell 
Published: 27 September, 2023
Argus Media: Alternatives may drive methanol market growth
Driven by low-carbon policies and regulations, the transportation sector — especially the marine fuels industry — could be a source of heightened demand, according to Argus.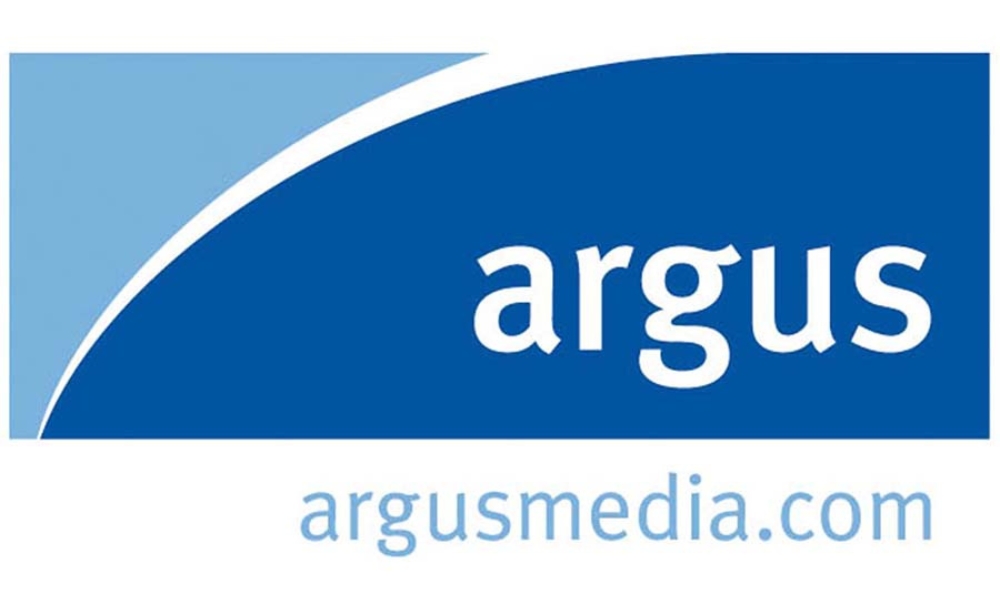 The growth of sustainable alternatives to traditional methanol production sources likely will shape the market over the next several years, industry leaders said this week at the Argus Methanol Forum.
20 September
Driven by low-carbon policies and regulations, the transportation sector — especially the marine fuels industry — could be a source of heightened demand.
"The aim is to be net zero by 2050 but [those solutions are] expensive today and one of the main challenges to build e-methanol or bio-methanol plants is a huge queue for these pieces of equipment that aren't available," Anita Gajadhar, executive director for Swiss-based methanol producer Proman, said.
Bio-based and e-methanol plants of commercial scale, like Proman's natural gas-fed 1.9 million metric tonne/yr M5000 plant in Trinidad and Tobago, are not ready today.
"But that's not to say 10 years from now they won't be there," Gajadhar added.
Smaller projects are popping up. Dutch fuels and gas supplier OCI Global announced plans last week to double the green methanol capacity at its Beaumont, Texas, facility to 400,000 t/yr and will add e-methanol to production for the first time. Production will use feedstocks such as renewable natural gas (RNG), green hydrogen and biogas.
The globally oversupplied methanol market will not get any major supply additions starting in 2024 until 2027. But that oversupply will not last long, Gajadhar said.
Global demand has slowed this year, driven by stagnate economic growth and higher interest rates, according to industry observers.
As much as half of methanol demand is tied to GDP growth, with total methanol demand estimates at 88.9mn t globally in 2023. This is essentially flat from 2022, but up from 88.3m t in 2021 and 87.7mn t in 2020, Dave McCaskill, vice-president of methanol and derivatives for Argus Media's consulting service, said.
Demand is not expected to rebound to 2019 levels of 89.6mn t until 2024 or 2025, he added.
The period of oversupply combined with lackluster demand places methanol in a transition period, Gajadhar said, which opens the door for sustainable feedstock alternatives to shape market growth.
Danish container shipping giant Maersk and French marine logistics company CMA-CGM announced earlier this week a partnership to drive decarbonization in shipping. The partnership seeks to develop fuel and operations standards for bunkering with alternative fuels. The companies will develop net-zero solutions, including new technology and alternative fuels.
Maersk has previously ordered dual-fuel methanol-powered vessels and CMA-CGM LNG-propelled vessels.
The demand for alternative feedstock-derived fuels is there, but the ability to scale-up such production lags. Certified lower-carbon methanol produced using carbon capture and sequestration — also known as blue methanol— can ramp up much more quickly, according to Gajadhar.
By Steven McGinn
Photo credit and source: Argus Media
Published: 22 September, 2023
Fincantieri to build two new hydrogen-powered ships for MSC Explora Journey fleet
"EXPLORA V" and "EXPLORA VI" will have new energy efficiency measures and will also be capable of using alternative bunker fuels such as bio and synthetic gas and methanol.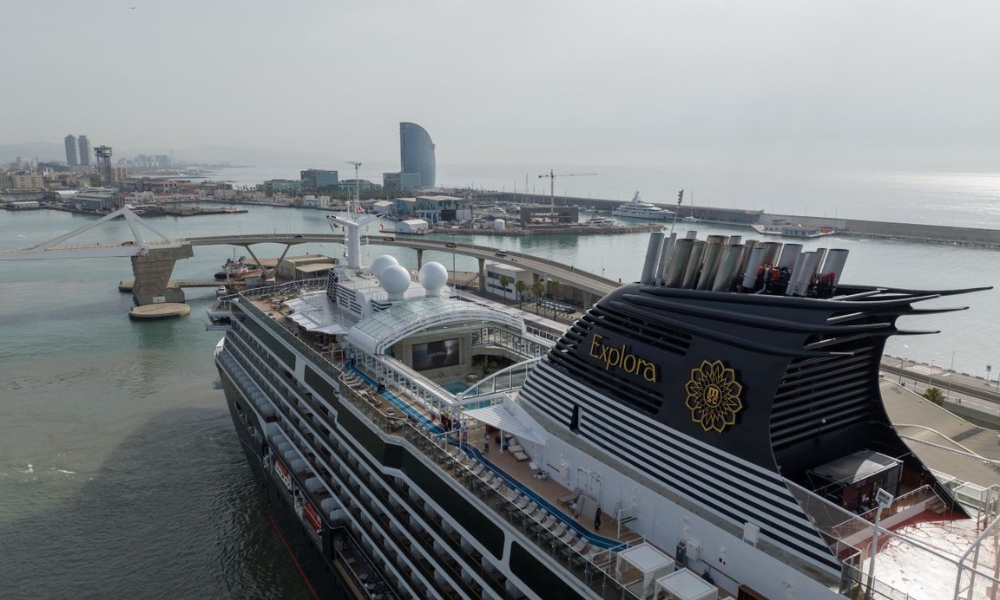 Italian shipbuilder Fincantieri on Thursday (21 September) said the Cruise Division of MSC Group confirmed firm orders for two hydrogen-powered vessels for its luxury travel brand Explora Journeys.
The deal completes a total investment of EUR 3.5 billion in six luxury ships for Explora Journeys. The contracts are subject to access to financing as per industry practice.
EXPLORA V and EXPLORA VI will have new energy efficiency measures and will also be capable of using alternative bunker fuels such as bio and synthetic gas and methanol and the Cruise Division will work in the future with Fincantieri to equip the ships with future technologies including carbon capture, and more advanced waste management systems. The two confirmed additions to Explora Journeys' fleet will be delivered in 2027 and 2028.
Pierfrancesco Vago, Executive Chairman - Cruise Division, MSC Group, said, "With Explora Journeys we have created a luxury brand that has been successful at redefining luxury at sea. We are seeing continued growth in the luxury segment and the investment in these two new ships shows our commitment to continue to grow within this sector as well as to invest in ships of the future."
"Together with Fincantieri we will study the newest technology that the world has to offer and continue with our commitment to introduce these technologies to drive efficiencies across the whole spectrum of ship performance. And of course we will continue to deliver the very best luxury travel experience, immersing our guests in the ocean state of mind with an sustainable soul."
Pierroberto Folgiero, Chief Executive Officer, Fincantieri, said "This new contract with MSC is a sign of the growing vitality of the cruise sector, in line with what we had predicted. In strategic terms, our future will depend on our ability to lead the evolution of the sector towards all energy and digital transition technologies with the entrepreneurship required to validate, industrialise and commercialise new solutions."
"The relevance of the partnership with MSC in this sense is a great strategic stimulus towards the future in line with the technological development goals set out in our new business plan. We are therefore particularly proud that the Explora project will mark the acceleration of this new phase, which with the fifth and sixth ships, will reach the highest level of advancement, making Fincantieri's vision of the ship of the future ever more concrete."
The two new ships will pursue the use of liquid hydrogen with fuel cells for their hotel operations while docked in ports to eliminate carbon emissions with the vessels' engines switched off. The ships will also feature a new generation of LNG engines that will further tackle the issue of methane slip with the use of containment systems.
Explora Journeys' first ship, EXPLORA I was delivered by Fincantieri in July 2023 and is currently operating in Northern Europe.  The ship will spend the autumn in North America, and the winter in the Caribbean Sea.  She will sail during the spring 2024 off the U.S. West Coast and Hawaii before returning to Europe in summer 2024 for a series of journeys in the Mediterranean Sea.
EXPLORA II will enter service in summer 2024 and operate until April 2025 in the Mediterranean Sea, the Middle East, the Indian Ocean and Africa visiting 82 ports in 26 countries.  EXPLORA II first 'touched water' on 6 September 2023 at a 'float out' ceremony near Genoa in Italy.
EXPLORA III will enter service in summer 2026 and construction of the LNG-powered vessel started on 6 September 2023 with a steel-cutting ceremony.  Construction of LNG-powered EXPLORA IV will begin in January 2024 and will be completed in early 2027.
All six ships in Explora Journeys' fleet will be equipped with the latest environmental and marine technologies and will also feature the latest selective catalytic reduction technology to enable a reduction of nitrogen oxide emissions by 90 per cent, be equipped with shore power plug-in connectivity to reduce emissions in port and fitted with underwater noise management systems to help protect marine life.
All six vessels will also have a comprehensive range of onboard energy efficient equipment to optimise engine use to further reduce emissions.
Photo credit: Fincantieri
Published: 22 September, 2023