Gard: Bunker supply contracts – key considerations for the buyer
Guest authors from law firm Holman Fenwick Willan provided a checklist for buyers as a starting point to to negotiate on key items including identifying correct specifications of the bunker fuels.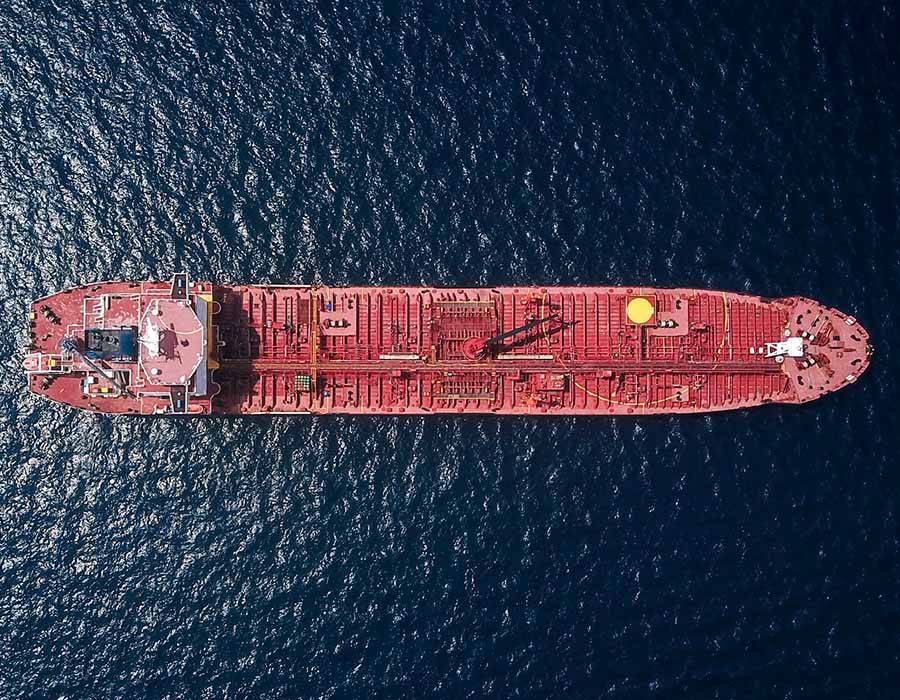 Norwegian maritime insurance company Gard on Wednesday (15 March) published an insight to discuss on bunker supply contracts and provided a checklist for buyers to protect themselves when negotiating contracts:
Bunker sales are generally offered on terms prepared by the sellers and should there be a problem with the quality or quantity of the bunkers supplied, the rights of the buyers may well be restricted by the sale contract terms.  Our guest authors update their previous article to point out ways buyers can protect themselves.
Introduction
Purchase of bunkers can generate significant risks/claims and sellers' terms often incorporate fixed (often low) limits on sellers' liability, exclusions for certain types of loss (e.g. loss of time, profit, indirect or consequential loss), short time bars for buyers' claims, and evidential and law and jurisdiction clauses in sellers' favour. There have been moves to try and work towards standard bunker purchase contracts with BIMCO introducing the BIMCO Bunker Purchase Terms in 2015 which were updated in 2018. These contracts are generally more balanced than typical sellers' standard terms, and representatives from owners, charterers and bunker companies were all involved in the drafting process.
From a commercial bargaining perspective, it may be easier to negotiate more balanced terms if they are agreed in advance as part of a worldwide framework agreement to buy bunkers from a single or small number of sellers instead of making more ad hoc arrangements. This is also sensible in terms of reducing compliance/KYC/sanctions checks and risks by having a reduced number of counterparts.
The BIMCO Bunker Terms 2018 attach an Election Sheet as Appendix A which allows for easy customisation if the Parties as well as a space to add additional clauses or make amendment to the standard BIMCO text.
Bunker supply contracts – key issues checklist
Taking the BIMCO 2018 Terms as a starting point buyers may try to negotiate on some of the following key items:
Due diligence with respect to the seller

: consider market reputation and financial standing of sellers, in terms of financial standing and insurance position (see below) and involvement in previous supply issues. Are they also a physical supplier or only an intermediary? How do they verify the quality and origin of the fuel supplied and how will they evidence this to buyers if required? What are their supply chain quality management procedures?
Greater focus on KYC/vetting and who the seller is for sanctions purposes

: this ties into conducting proper compliance checks for general KYC and for sanctions purposes.
Due diligence with respect to the fuel

: consider what information you need about the fuel and its origin. Are there any special parameters regarding storage, handling, treatment and use of the fuel on board? Do you require specific information in the Certificate of Quality?
Fuel specification

: the contract should identify the correct specification of the fuel - for example by expressly stating the relevant ISO specification. For residual fuels, the most widely used specification is ISO 8217 Table 2. ISO 8217 is periodically revised and the industry guidance recommends the most recent version, ISO 8217 2017. Check whether the fuel specified in your bunker supply terms complies with up to date IMO and Marpol regulations and any local regulations that apply to the vessel based on the trade conducted and that this also accords with charterparty and main engine maker's requirements. A further point to consider adding is an express contract term that the fuel is free of contaminants, is fit for purpose and complies with MARPOL. If the buyers have a strong bargaining position, then consider also if contractually you can negotiate that sellers will take back proven off specification bunkers.
Sampling and quality testing

: the contract should specify the agreed sampling and quality testing regime, including for sulphur content. Ideally, a sample from each of the bunker supplier/barge and the vessel should be analysed as opposed to only the supplier's sample. Again, insofar as possible, sampling and testing requirements need to match the charterparty so the buyers are not exposed to different test standards. Ideally, the sampling process should be set out in detail in the contract together with the agreed analysis regime that is to be used. Consideration should also be given as to whether preferred accredited labs for testing should be identified in the contract (we recommend they are). In the event there is a dispute about the quality or characteristic of the particular stem, an inability to agree to a lab for testing may complicate and delay resolution.

Non delivery/delayed delivery of the bunkers

: consider the delivery clauses of your contract and whether they give buyers a right to cancel the contract/bunker supply promptly in the event of a delay. Consider also specifying in the contract what constitutes a delay (by setting out the relevant period) following which a cancellation right in buyers' favour arises.   Where charter rates are high buyers may not want to be obliged to "wait" for supply of bunkers if they are not ready to be supplied.

Force majeure duration

: consider how long the duration of a force majeure event is reasonable for the trade conducted by the vessel. The BIMCO Bunker Terms 2018 for example provide for a 10 day period. Buyers may wish to opt for a much shorter force majeure period so as to reduce delays to the vessel as much as possible.
By Rory Butler, Partner and Louise Lazarou, Senior Associate of Holman Fenwick Willan, London
Note: The full article on 'Bunker supply contracts – key considerations for the buyer' by Gard can be viewed here. 
Photo credit: Shaah Shahidh on Unsplash
Published: 21 March, 2023
Singapore retains titles as Best Global Seaport and Best Seaport in Asia
Port of Singapore has been named the "Best Global Seaport" for the third consecutive year and the "Best Seaport in Asia" for the 35th time at the 2023 AFLAS Awards.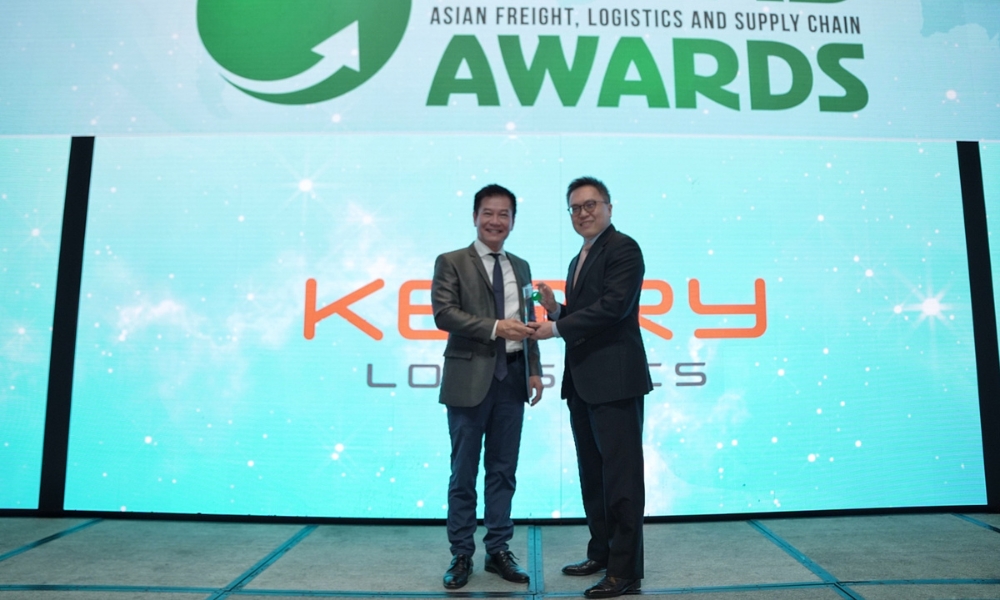 The Maritime and Port Authority of Singapore on Friday (29 September) said the Port of Singapore has been named the "Best Global Seaport" for the third consecutive year and the "Best Seaport in Asia" for the 35th time at the 2023 Asian Freight, Logistics and Supply Chain (AFLAS) Awards.
These accolades recognise the contributions by the Port of Singapore serving as a key node in the global supply chain, and Singapore's leadership in driving maritime decarbonisation and transformation.
The annual AFLAS Awards is organised by freight and logistics publication, Asia Cargo News, to honour leading service providers in the supply chain community for demonstrating leadership as well as consistency in service quality, innovation, customer relationship management and reliability. Winners were determined by votes cast by readers of the publication.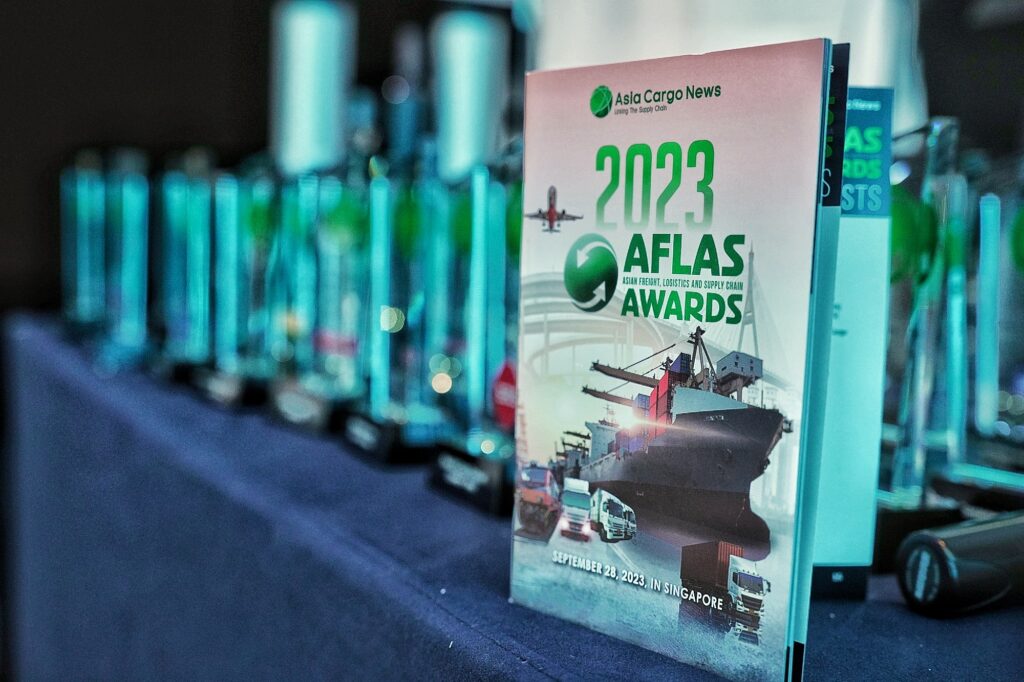 Mr Chee Hong Tat, Acting Minister for Transport and Senior Minister of State for Finance, said: "Singapore is honoured to be named the Best Global Seaport and Best Seaport in Asia. These awards are the result of the shared effort and strong collaboration between the Government, industry, unions and workers. We will continue to grow our port as an efficient, sustainable, and trusted node in global supply chains."
Mr Teo Eng Dih, Chief Executive of MPA, said: "These awards are testament to the partnership and collaboration between Maritime and Port Authority of Singapore (MPA) with industry and international partners, the research and enterprise community, as well as unions. MPA remains committed to fostering an environment that encourages enterprise, innovation, and talent development."
"We will continue to work with our partners to enhance Singapore's connectivity, advance digitalisation efforts, and accelerate the decarbonisation of international shipping in line with the 2023 IMO strategy on reduction of GHG emissions from ships."
Photo credit: Maritime and Port Authority of Singapore 
Published: 29 September, 2023
Melvin Lum appointed as KPI OceanConnect Global Accounts Commercial Director in Singapore 
Lum will take on the position of Commercial Director from Thomas Lee who was recently promoted to Head of APAC in a management restructure within KPI OceanConnect.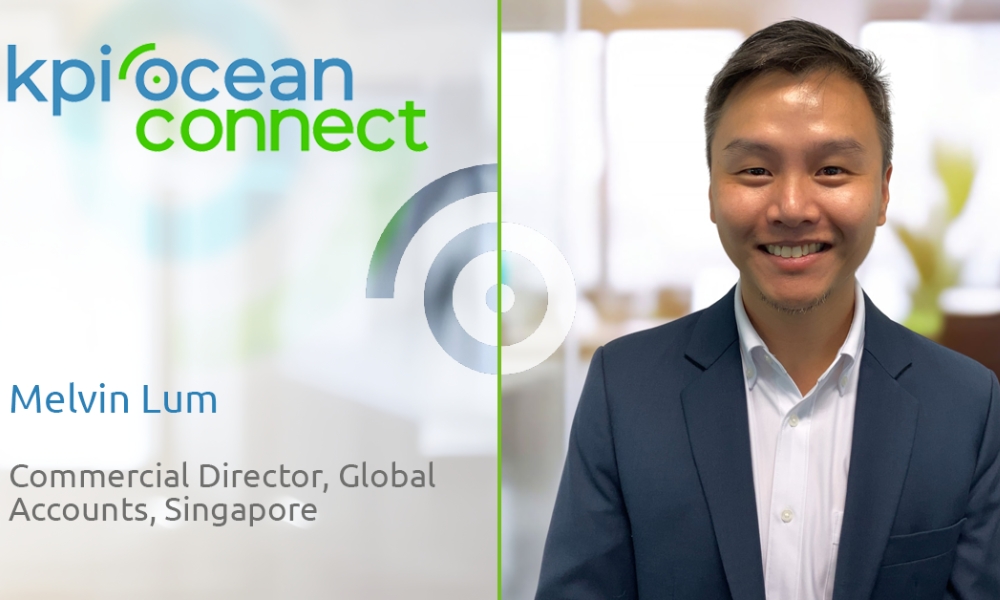 Global marine energy solutions provider KPI OceanConnect on Thursday (28 September) announced the appointment of Melvin Lum as Commercial Director for its Global Accounts team in Singapore.
Lum will take on the position of Commercial Director from Thomas Lee who was recently promoted to Head of APAC in a management restructure within KPI OceanConnect.
The Global Accounts team is an expert unit within KPI OceanConnect, specialised in providing long-term, tailored fuel strategy solutions to a portfolio of Key Accounts on a global scale. Dedicated regional teams located in London, Houston and Singapore work seamlessly across the world and around the clock to support their clients.
Lum joined KPI OceanConnect in 2021 as Senior Key Account manager and has made a significant contribution to the development of the team and optimisation of the daily operations of the unit in Singapore. Lum has vast experience across the supply chain and previously worked with TotalEnergies, Glencore and Global Energy Group prior to joining KPI OceanConnect.
Henrik Zederkof, Head of Global Accounts at KPI OceanConnect, said: "It is always a pleasure to witness the growth of our team members, and Melvin's progression is no exception. I have full confidence in Melvin's expertise, ability to lead the unit and dedication to his team. I look forward to seeing the progress of Melvin and his team, which will undoubtedly bring significant value to our numerous partners and the wider organisation."
"Melvin will assume a pivotal role within the Global Accounts management team, leveraging his extensive experience in supply chain management and profound insight into emerging technologies. In his new role, Melvin will further enhance our team's skill set, aligning them with our ongoing objectives of supporting our partners in their green transition and digitalisation endeavours."
Melvin Lum, Commercial Director of KPI OceanConnect Global Accounts in Singapore, said: "I am very appreciative of the support and confidence from our management team as I take on this exciting new role. I am enthusiastic to work with the team as we continue to deliver an exceptional experience to our partners and stakeholders with dedication, innovation and passion."
Photo credit: KPI OceanConnect 
Published: 29 September, 2023
TotalEnergies Marine Fuels renews ISCC EU certification for bio bunker fuel  
Firm's operations teams in Singapore and Geneva successfully renewed its ISCC EU sustainability certification for the supply of biofuel bunkers, says Louise Tricoire, Vice President.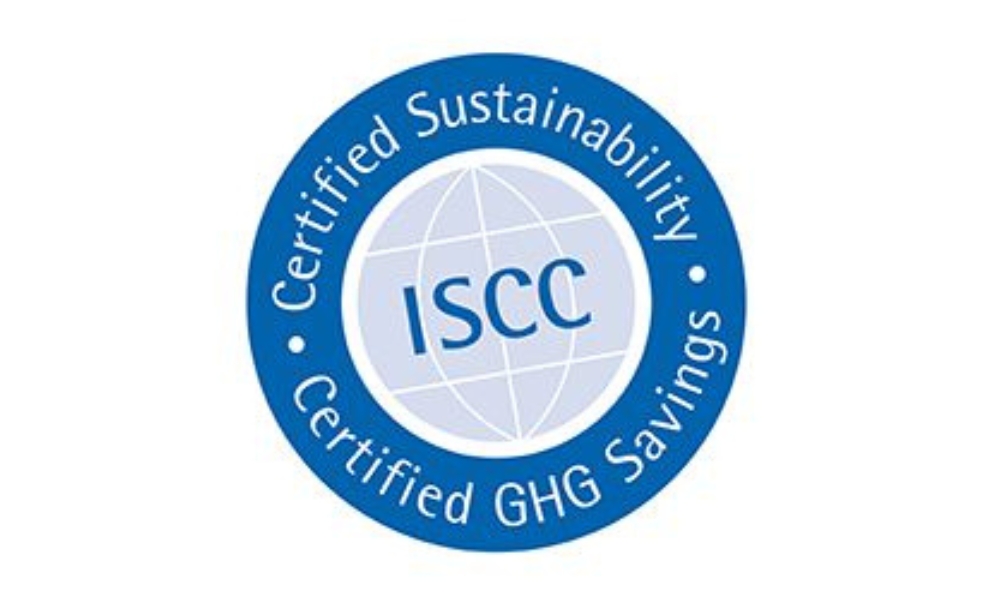 Louise Tricoire, Vice President of TotalEnergies Marine Fuels recently said the firm's operations teams in Singapore and Geneva successfully renewed its International Sustainability and Carbon Certification (ISCC) EU sustainability certification for the supply of biofuel bunkers.
"This means that TotalEnergies Marine Fuels can continue sourcing and supplying marine biofuels in accordance with EU renewable energy regulations ensuring the highest sustainability standards," she said in a social media.
"It's the third year in a row that we have successfully renewed this certification, after a deep and comprehensive audit which showed zero non-conformity."
She added marine biofuels have grown in demand among shipping companies that want to cut greenhouse gas emissions immediately.
"TotalEnergies Marine Fuels offers marine biofuels commercially in Singapore and we are starting in Europe. This certification enables us to accompany our customers in their decarbonisation journey with the best standard solutions available today."
Photo credit: TotalEnergies Marine Fuels
Published: 29 September, 2023