Clean Shipping Coalition: UN shipping agency climate talks again held back by handful of blockers
Science is clear: governments must urgently act to halve shipping emissions by 2030 to keep the 1.5° safe warming limit within reach.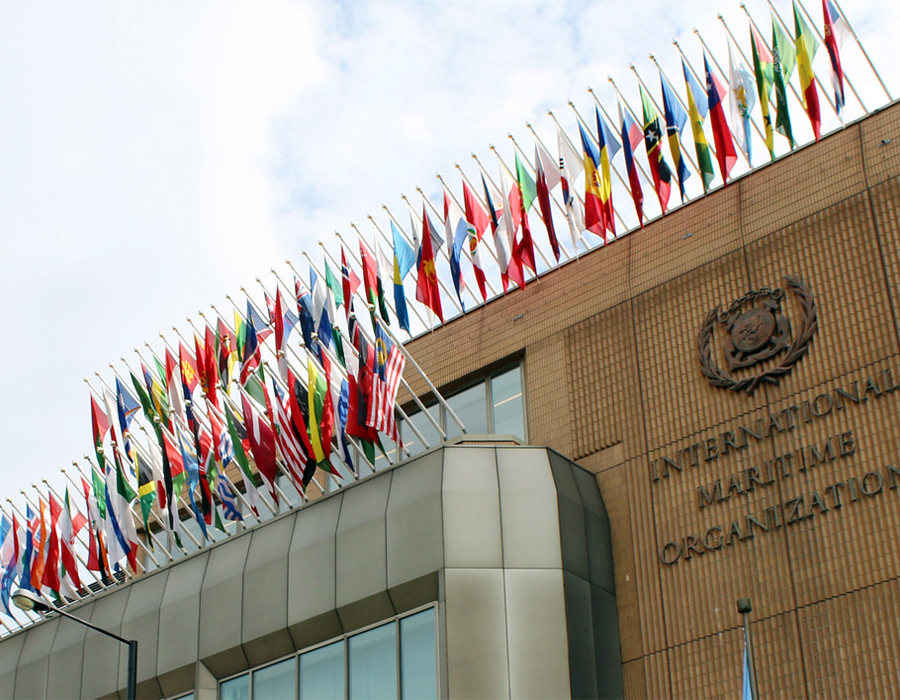 The Clean Shipping Coalition on Friday (26 November) released a statement regarding the outcome of IMO's MEPC 77 session:
Despite widespread support for keeping warming below 1.5 degrees and for ending ship climate emissions by 2050, IMO fails to agree new goal.

Russia, Saudi Arabia, UAE, China, and Argentina thwart 100+ country consensus in favour of aligning shipping with Paris Agreement goals.

A majority of countries favour a basket of mid-term measures to tackle emissions – including both a carbon levy and a fuel standard, with talks resuming in 2022.
The outcome of the climate talks at the UN's shipping agency, the International Maritime Organization (IMO), is yet another blow to any efforts to start reducing greenhouse gas (GHG) emissions from ocean shipping, and to align the sector with the temperature goals of the Paris Agreement. 
Even though most of the 175 IMO member states have publicly supported the need for zero emissions of carbon neutral shipping by 2050 (compared to the current target of only halving emissions by 2050) there was not majority support at MEPC77 to adopt the Pacific Islands resolution along these lines – with Brazil, Russia, China, and others opposing the proposal and the EU27, Norway preferring instead to raise ambition only when the initial GHG Strategy is reviewed in two years' time.
The proposal came only two weeks after the COP26 Climate Summit in Glasgow, which saw broad support for urgent decarbonisation of the sector. Science is clear: governments must urgently act to halve shipping emissions by 2030 to keep the 1.5° safe warming limit within reach.
We welcome the support of more countries for a "zero emissions" by 2050 goal, versus a smaller group of countries in favour of "net zero" by 2050 (MEPC 77/J/5/Rev.2, paragraph 7.4). This confirms the approach of the Initial Strategy, that false solutions like "carbon offsets" are not accepted at IMO, and that the goal is firmly in-sector decarbonisation.
John Maggs, Clean Shipping Coalition, said: "Ambition at the IMO has again been held hostage by a small group of countries hell bent on rendering the organisation impotent on the most pressing issue of our age. There was a clear and substantial majority in the room for greater climate ambition but Russia, Saudi Arabia and others ensured that the IMO again failed to move the dial on ship climate action. With every delay the scale of the task gets greater, and ship emissions must halve by 2030 if we are to save 1.5 degrees."
Faig Abbasov, Transport & Environment, said: "When it comes to mandatory measures on green shipping fuels, the can has been kicked down the road to 2022 without any commitment to speed up their adoption. IMO negotiations are like a soap-opera. Whenever you think that the momentum for action is ripe, you then realise that there are still many seasons before a final decision is taken."
Lucy Gilliam, Seas at Risk, said: "Those stopping action on climate at IMO are also stopping the organization from dealing with many other important environmental issues. The blockers have caused dangerous delays to almost every item on the agenda. After 2 years of deferrals, the urgent topic of plastic pollution from shipping was given barely an hour for discussion with every item deferred to the following year. The problem here is a systemic one." 
Background information:
The IMO's 77th Marine Protection Committee session (MEPC77) met virtually and in person on November 22-26 to discuss the revision of the current greenhouse gas target for 2050 to align with the Paris Agreement's goals as well as mid-term measures to reduce emissions.
On revising the 2050 emissions target:

 IMO member states did not reach an agreement on revising the IMO's current target and on committing to reducing shipping emissions to zero by 2050. They failed to show sufficient support for the proposed 

resolution

 for zero shipping emissions by 2050 put forward by the Marshall and Solomon Islands, despite the broad support for the target. The resolution would have gone through if EU countries had supported it. Further revision of the target will not take place until 2023.

Countries supporting the zero by 2050 target: EU27, Georgia, Norway, Republic of Korea, Bahamas and Kenya

Countries opposed to this: Brazil, China, Russia, Saudi Arabia, the United Arab Emirates, Venezuela, Paraguay, Nigeria, South Africa, Ecuador, Argentina, Chile, and Iran.

On mid-term measures to reduce emissions:

 IMO member states moved forward all proposals for mid-term measures to the ISWG-GHG 12 meeting in 2022. A clear preference was given to market-based measures, including a carbon levy, and to a fuel standard. 

Countries in favour of a carbon levy (in particular or as part of a basket of measures) and/or a fuel standard included: the EU27, Canada, Japan, Liberia and Pacific Islands countries

Countries opposing a carbon levy and/or a fuel standard included: Saudi Arabia, Brazil, Argentina, China, Chile, South Africa and Russia 
Key facts on shipping:
Around 

90% of all traded goods

 are transported across oceans on cargo vessels, with a vast majority powered by fossil fuels such as heavy fuel oil.

The UN 

estimates

 that shipping currently accounts for 3% of all global greenhouse gas emissions. Scientists 

warn

 that by 2050  this could well represent up to 10% of all emissions.

The sector must halve its emissions before 2030 and emit absolute zero emissions by 2050 at the very latest to have a good chance of limiting global heating to 1.5 degrees.

The sector also produces up to 15% of the world's manufactured sulfur oxide and nitrous oxide emissions, which disproportionately impact low income communities of color living near ports. 

As a result, shipping emissions are 

linked

to an estimated 6.4 million global childhood asthma cases and 260,000 premature deaths annually. 
Related: INTERCARGO supports IMO's MEPC 77 shipping decarbonisation goals by 2050
Related: INTERCARGO: Global challenges require global solutions to achieve zero-emission shipping by 2050
Related: Royal Belgian Shipowners' Association: MEPC 77 needs to deliver concrete actions
Related: IBIA: ECGS guidelines and discharge policy on MEPC 77 agenda
Related: IBIA: MEPC 77 to discuss mandatory flashpoint on the BDN
Related: MEPC 77: Governments to decide on ICS USD 5 billion R&D fund to accelerate decarbonisation goals
Related: MEPC 77: IMO must rapidly cut emissions of black carbon from shipping, says Clean Arctic Alliance
Related: IMO schedules remote session of Marine Environment Protection Committee (MEPC 77)
Photo credit: International Maritime Organization
Published: 29 November, 2021
China: Cosco Shipping and bp to explore collaboration in methanol bunker fuel 
Duo signed a MoU in Shanghai to expand their scope of strategic cooperation into new areas including lubricant supply, methanol bunker fuel supply for bunkering and offshore wind supply chain.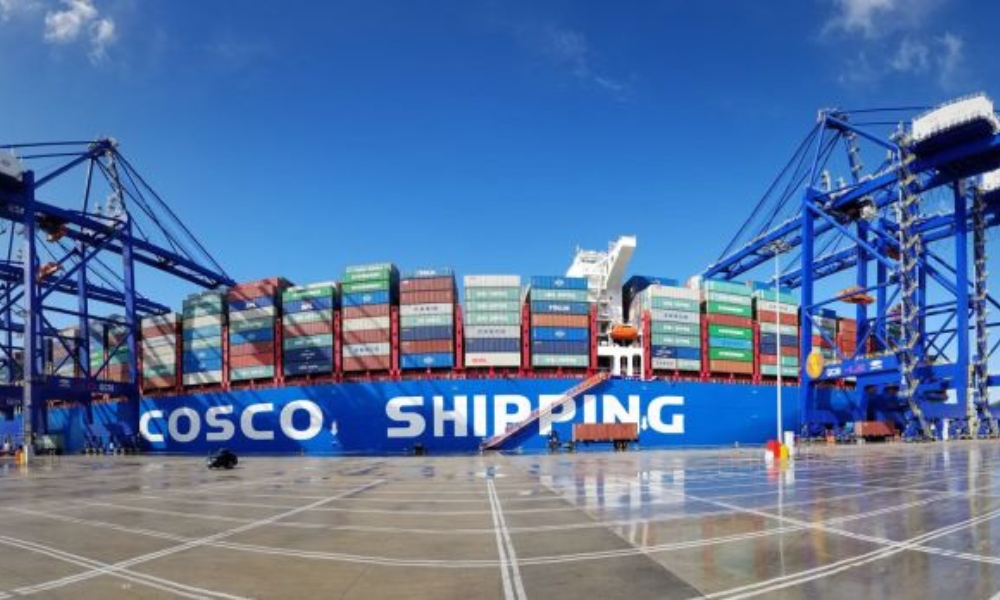 Cosco Shipping on Thursday (7 December) said it has signed  a Memorandum of Understanding (MoU) with bp to expand their scope of strategic cooperation into new areas on 5 December in Shanghai.
"This includes Castrol Marine lubricants and hydrocarbons transportation, offshore equipment as well as exploring collaboration opportunities in areas such as methanol supply for bunkering and offshore wind supply chain," Cosco said.
"Together, both parties will further capitalize on the business advantages of both parties, enhance synergies, and achieve complementary advantages and common development."
William Lin, bp Group Executive Vice President, and Lin Ji, Executive Vice President of COSCO SHIPPING, witnessed the signing. Simon Yang, bp Group Senior Vice President and bp China President, and Chen Wei, Deputy Head of the Operations Division of COSCO SHIPPING, signed the document on behalf of the two parties.
Cosco said bp has been operating in China since the early 1970s and is one of the leading foreign-invested companies in China's energy industry.
"bp and Cosco Shipping have a longstanding history of cooperation, including the transportation of energy products, offshore equipment manufacturing services, and the supply of marine fuels and lubricants," it added.
Photo credit: Cosco Shipping
Published: 11 December, 2023
Maersk to deploy first large methanol-powered vessel on Asia-Europe trade lane in 2024
Ship will enter service on the AE7 string connecting Asia and Europe, which includes port calls in Shanghai and Tanjung Pelepas in Malaysia, with Ningbo in China, being its first destination.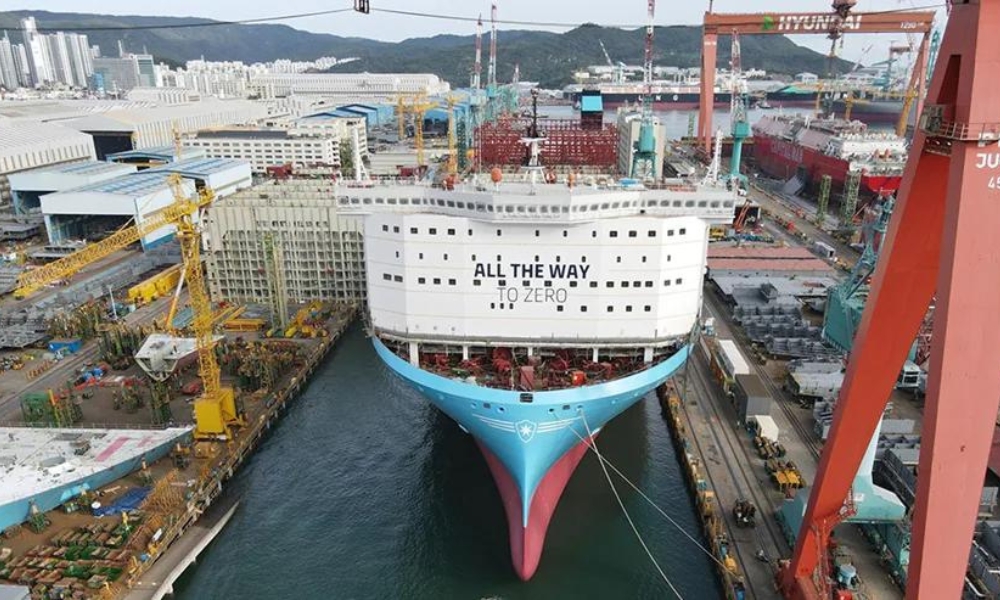 A.P. Moller - Maersk (Maersk) on Thursday (7 December) said it was about to launch the first of its 18 large methanol-enabled vessels currently on order.
On 9 February 2024, the ship will enter service on the AE7 string connecting Asia and Europe, which includes port calls in Shanghai, Tanjung Pelepas, Colombo and Hamburg, with Ningbo, China, being its first destination.
"The container vessel built by Hyundai Heavy Industries (HHI) in South Korea has a nominal capacity of 16,000 containers (TEU) and is equipped with a dual-fuel engine enabling operations on methanol as well as biodiesel and conventional bunker fuel," the firm said.
Maersk added it has secured sufficient green methanol to cover the vessel's maiden voyage and continues to work diligently on 2024-25 sourcing solutions for its methanol-enabled vessel fleet.
"Deploying the first of our large methanol-enabled vessels on one of the world's largest trade lanes, Asia - Europe, is a landmark in our journey towards our Net-Zero target. With the vessel's capacity of 16,000 containers, this will make a significant impact in our customers' efforts to decarbonise their supply chains, and we are looking forward to introducing more methanol-enabled vessels on this and other trades during 2024," Karsten Kildahl Chief Commercial Officer at Maersk, said.
Ahead of its deployment, the vessel will be named at the shipyard in end January 2024. The following two sister vessels will be deployed in the first half of 2024 with naming events taking place in Yokohama, Japan, and Los Angeles, USA. Maersk said it was expected to take delivery of four additional sister vessels in the second half of 2024.
At the time of deployment of the first large vessel, it will be the only second container vessel in the world that can sail on green methanol, the first being the feeder vessel Laura Maersk which entered service in September this year.
Overview of Maersk vessels on order
Maersk has 24 container vessels on order
All vessels currently on order will be equipped with dual-fuel engines and will be able to operate on green methanol
12 of the vessels on order have a capacity of 16,000 TEU (Twenty-foot Equivalent Unit containers)
6 of the vessels on order have a capacity of 17,000 TEU
6 of the vessels on order have a capacity of 9,000 TEU
Since 2021, Maersk has had a policy of only ordering new vessels able to operate on green fuels
About Maersk's AE7 service string
The AE7 string connects Asia and Europe through the Suez Canal
The AE7 string has the following port calls: Ningbo, Shanghai, Nansha, Yantian (all China), Tanjung Pelepas (Malaysia), Colombo (Sri Lanka), Port Tangiers (Morocco), Felixstowe (UK), Hamburg (Germany), Antwerp (Belgium), London Gateway (UK), Le Havre (France), Port Tangiers, Jeddah (Saudi Arabia), Abu Dhabi (UAE) and Jebel Ali (UAE)
Photo credit: A.P. Moller - Maersk
Published: 11 December, 2023
ENGINE: Petrobras' new bunker price mechanism adds to Brazil market shake-up
With a new pricing mechanism now in place since 1 November, Petrobras bunker prices can change anytime throughout the day and final prices will depend on enquiries, a source says.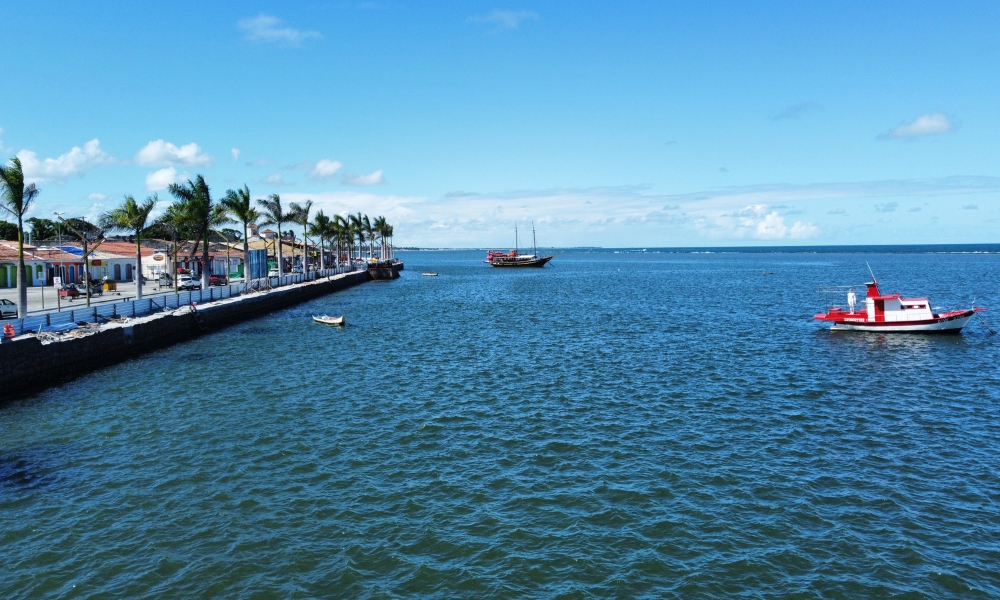 Since Brazilian petroleum firm and bunker supplier Petrobras shifted from posted bunker prices to indicative prices, Santos' VLSFO discounts to Brazilian and foreign ports have narrowed.
Petrobras started issuing indicative bunker prices for Brazilian ports on 1 November, shifting from its usual pricing mechanism of posted prices. These posted prices were mostly fixed in nature, and did not tend to change despite movements in underlying crude values.
With a new pricing mechanism now in place, Petrobras bunker prices can change anytime throughout the day and final prices will depend on enquiries, a source says. The new pricing has been reflected in Brazilian bunker price dynamics.
Santos' VLSFO price discount to Zona Comun's VLSFO has come down from peak levels of $50/mt in September to around $35/mt in October and November and has further slid to just $4/mt.
VLSFO prices have also changed rapidly between Brazilian ports in recent weeks. Rio Grande's VLSFO premium over Santos momentarily shrunk from nearly $40/mt in November to just $8/mt earlier this week, but then widened back to $42/mt.
Some argue that Petrobras decided to change the pricing mechanism because of the rise in competition in the Brazilian market. In recent months, several suppliers such as Ipiranga and Bunker One have expanded their Brazilian bunker operations, offering new grades and entering new ports in Brazil. Raizen also started VLSFO supply in the port of Itaqui and São Luiz in July this year.
Another source says that competition is mostly between Brazilian ports - as opposed to with foreign ports. Ships calling in Brazil will be able to pick and choose bunker-only ports with the best offers. Meanwhile, those vessels calling in Argentina will ideally pick bunkers from Zona Comun rather than Brazilian ports, the source adds.
By Nithin Chandran
Source: ENGINE
Photo credit: Gabriel Martins on Unsplash
Published: 11 December, 2023