Traditional bunker price reporting is transitioning to a new era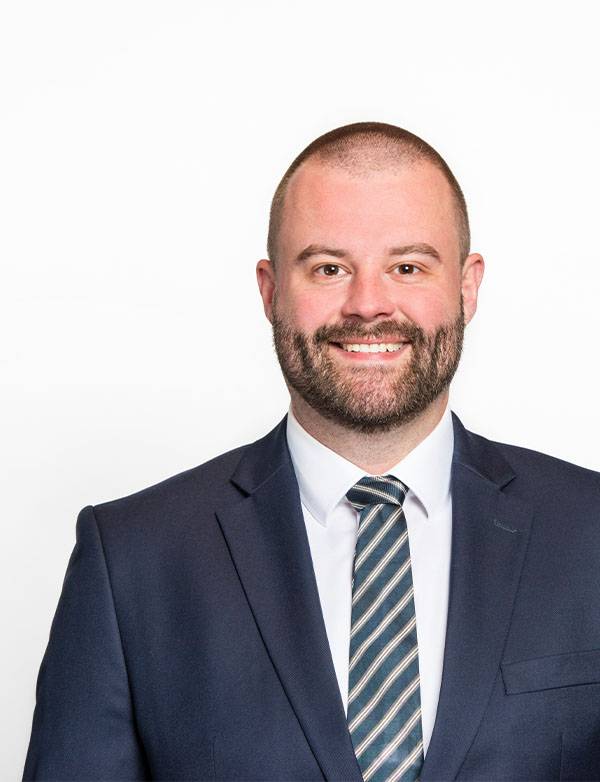 About the Author:
Sammy is Deputy Editor, Marine Fuels at Argus Media. He has been covering the Singapore bunker market since joining the company in 2018 in Singapore.
He is based in Dubai since September 2021. Sammy manages a team of bunker price reporters based in Dubai, China and Japan. Before joining Argus Media, he was an oil market analyst with S&P Global Platts, focusing on Middle East crude exports and developing the company's vessel tracking capabilities.
Preceding his corporate career in Singapore, he worked as a researcher for the King Abdullah Petroleum Studies and Research Center (KAPSARC) in Riyadh, Saudi Arabia and the Clingendael International Energy Programme (CIEP) in The Hague, the Netherlands, both non-profit think tanks conducting research on energy and geopolitics. Sammy holds Master degrees in International Relations and American Studies from Ghent and Antwerp University in Belgium, respectively.
Zero or low-carbon bunkers are key for the industry to meet the IMO decarbonisation goals by 2030/2050.
While some of these fuels are already available to varying extents in the major ports, they are not commercially mature as supply chains have not been developed yet in the absence of sufficient demand. Hence, they are difficult, if not impossible, to assess at the moment given the lack of trading activity on a spot basis relative to conventional fuels.
Argus is already providing a suite of barge and cargo prices for LNG, ammonia (green and grey), biofuels and methanol in some of the largest ports around the world. More fuels will be launched soon, such as bio methanol.
Based on their energy density, we publish alternative marine fuel prices in three different units: $/metric tonne, very-low sulphur fuel oil-equivalent; $/t marine gasoil-equivalent; and $/mn British thermal unit.
Thus market participants can better compare alternative with conventional bunker prices. We will gradually introduce spot, and retail-size assessments in line with the growth of these fuels.
These are exciting times to be a price reporter, as everyone seems to have to start from scratch. It's great to be a frontliner in this respect and witness the transformation of an entire industry on such a massive scale.
Growth of Argus Marine Fuels Methodology
Our spot price assessments for the key bunker grades are reported based on a volume-weighted average (VWA) of reported deals that are submitted by a variety of key participants in the industry, ranging from shipowners to bunker traders, suppliers and brokers.
When we first started applying this methodology in 2018, there were only a few companies that were submitting deal information. That pool has grown substantially over the years to an average of seven companies reporting about 12 deals every day, for Singapore alone.
Since launching our VWA methodology, other ports in Asia have joined the fray, and we now report a daily average of over 30 deals across Fujairah, Singapore, China, Hong Kong, Japan and South Korea. Our prices, as well as our news and analysis, are closely monitored by a wide range of companies in the maritime sector.
While we cannot independently verify each and every deal submission, we strongly believe that our price assessments closely reflect an average of where the market trades on any given day. The more deal submissions we have, the less chance of the assessment being influenced by any single deal information. That is why we are continuously striving to expand our pool of submitters.
We also use statistical methods to ensure the robustness of our assessments. Submitted trades are subject to a statistical analysis to remove outliers before the volume-weighted average is calculated.
We ask submitters for grade, price, quantity and delivery date per deal, occasionally but not always with counterparty details. The details of the deals are kept confidential to preserve the commercial interests of the trading parties. With over 60 companies having submitted deals, we are confident of the robustness and accuracy of our assessments.
Adapting to Shipping's Future and Transitional Challenges
Moving forward, we see the role of technology and big data to be revolutionising the world rapidly, especially in commodities trading. There is a variety of platforms for physical and derivative trading.
In many instances, price reporting agencies (PRAs) like Argus use such technology including Argus Online Markets and all-day bulletin boards to assess prices. PRAs also incorporate information from derivative trading platforms like futures exchanges in the assessment process.
I believe that given the specialty and often opaque nature of many of the commodity markets including marine fuels, PRAs will continue to play a key role in terms of price discovery.
I also believe that a human analysis and touch as well as a deep understanding of the way the market works and relationships with market participants are required to assess opaque markets.
A complete reliance on technology may not give us the solutions needed by the industry. This is definitely the case for bunkers, and especially now, given the uncertainties surrounding the advent of a new world of greener fuels.
For more information about Argus Marine Fuels Market Services, please click here.