Singapore bunker contamination different from earlier Houston cases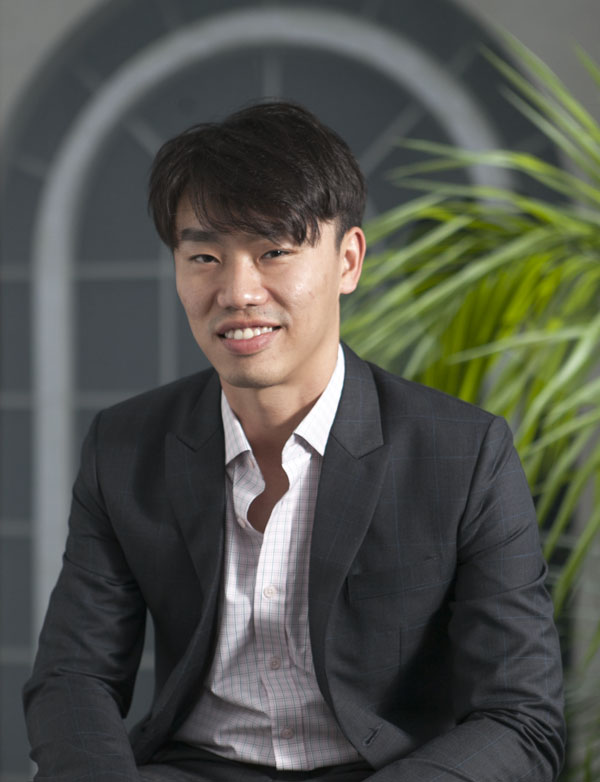 About the Author:
Bryan Quek Sze Wei, who has worked in laboratories for more than 10 years, is today the General Manager of Eurofins Singapore, part of an international group of laboratories headquartered in Brussels providing testing and support services to the marine, environmental, agricultural, food industries and government sectors today.
Quek is currently responsible for driving improvements across the APAC portfolio of Eurofins Singapore. He has held a range of positions across the chemicals, oil & gas and environmental sectors, working in technical, operational, commercial and general management roles.
It is tempting for certain members of the public and shipping industry to presume the latest incidents of bunker fuel contamination at Singapore port are similar to the ones earlier experienced at Houston during 2018.
Both events have been labelled under the category of 'bunker contamination' and multiple issues relating to fuel pumps and engines have been identically reported; inherently resulting in some to assume either are the same thing.
However, experts at chemical engineering and bunker fuel testing laboratories know the fundamental elements of both scenarios are completely different; producing, this time, a more adverse and – often irreversible negative effect – on vessel engines.
Houston bunker fuel contamination – a clean-up to fix
To share, Eurofins have found 4–Cumyl–Phenol, carboxylic acids (fatty acids), benzoic acid, cyclohexane, diol isomers and dehydroabietic acid and other oxygenated compounds, amongst others, in bunker fuel samples from Gas Chromatography-Mass Spectrometry (GC-MS) tests at Houston in 2018.
The chemicals have produced various chocking and sludging issues within the engine system (i.e. engine pistons, etc) of affected vessels at the U.S. Gulf Coast.
These incidents are caused by polymeric compounds (which are not a hydrocarbon) being left unburnt after the fuel combustion process. Instead, the compounds simply accumulate within the combustion chamber after ignition – resulting in the engine becoming choked over time.
To solve this and related issues, shipowners and operators typically employ manual labour and solvent solutions to unclog pipes and clean affected components.
The majority of vessels affected by contaminated bunker fuel from Houston have since returned to operate in the market.
Singapore bunker fuel contamination – irreversible damage
This round, a different type of contaminant, namely chlorinated organic compounds (COCs) (1,2-Dichloroethane, Tetrachloroethylene), has been found in an affected High Sulphur Fuel Oil (HSFO) cargo which was followingly supplied to ships as bunkers at Singapore port.
COCs are common in the petrochemical industry. Some are chemicals inherently found even in crude oil and others, especially light COCs, may be introduced as a result of additives, cleaning solutions or chemicals used for oil recovery, etc.
Light COCs mainly consist of chlorine compounds such as chloroform, carbon tetrachloride, chloroethylene, dichloroethane, trichloroethylene, etc.
Refineries have traditionally been able to accept COCs within the crude oil feedstock as long as the content is within the strict tolerance of 3-5 parts per million (ppm) due to their potential acidic nature.
To clarify, COCs do not change in chemical structure when kept under atmospheric conditions (i.e. bunker fuel tank). As such, the Total Acid Number parameter of ISO 8217 will be unable to determine the presence of COCs as laboratory tests are generally conducted under atmospheric conditions.
However, the application of high heat and pressure (i.e. engine environment) converts COCs into hydrochloric acid – a chemical known to be highly corrosive to metallic components.
For example, tetrachloride and dichloroethane as shown with equations (1) and (2) tend to convert into hydrogen chloride (HCl) during the crude oil refining process at ≥160°C.
Hydrolysis reaction equations of tetrachloride and dichloroethane during oil refining:
(1)  CCl4(g) + 2H2O = CO2(g) + 4HCl(g)
(2)  CHCl2CH3(g) + H2O = CH3CHO(g) + 2HCl(g)
Following, HCl will dissolve a tiny amount of water from the atmosphere and process to form a dilute hydrochloric acid solution which, in turn, results in serious corrosion to metallic components.
The concentration of hydrochloric acid is co-related to the level of COCs present in contaminated bunker fuel. Most metals suffer corrosion from HCl at all concentrations and temperatures.
To date, Eurofins' Singapore laboratory has detected between 3,000 to 5,000 ppm of COCs within affected HSFO bunker stems.

Antwerp-Bruges: LNG bunker sales increase by 55.3% on year in Q3 2023 
Port data showed 2,750 m3 of liquefied natural gas (LNG) being delivered as a marine fuel in Q3 2023, a 53.3% increase from 160 m3 in Q3 2022.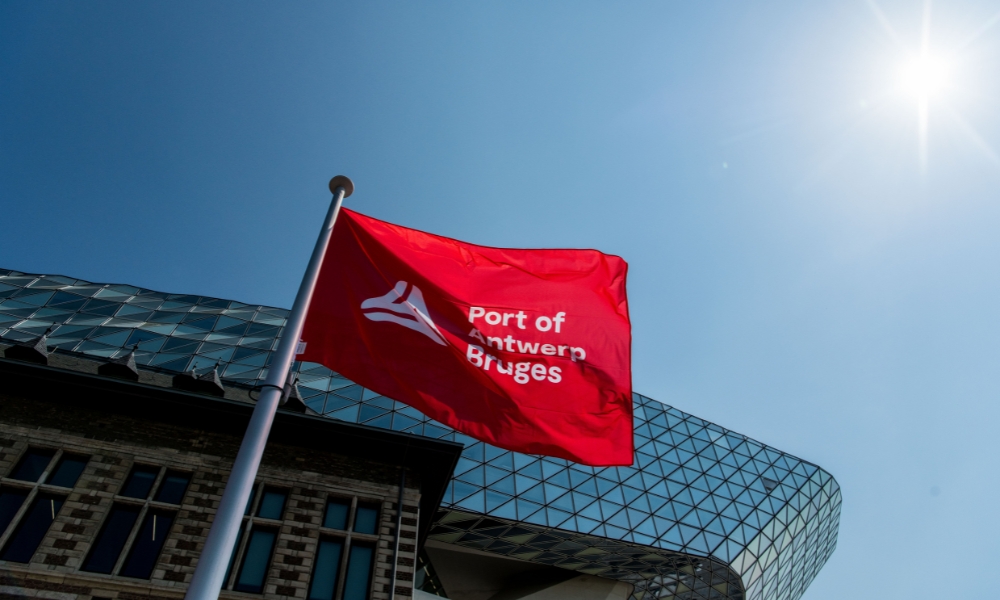 The Port of Antwerp-Bruges recently published bunker fuel sales data for the third quarter (Q3) of 2023.
Deliveries of gas oil, ultra low sulphur fuel oil, very low sulphur fuel oil and high sulphur fuel oil in Q3 2023 (against on year) recorded respectively 312,048 metric tonnes (mt) (+111.5% from 144,823 mt), 109,972 mt (-54% from 239,050 mt), 609, 332 mt (-21.4% from 775,067 mt ), and 533,249 mt (+293.9% from 135,382).
Port data showed 2,750 m3 of liquefied natural gas (LNG) being delivered as a marine fuel in Q3 2023, a 53.3% increase from 160 m3 in Q3 2022.
Photo credit: Port of Antwerp-Bruges
Published: 24 October, 2023