Positive influence: Additives potential 'lifesavers' for off-spec VLSFOs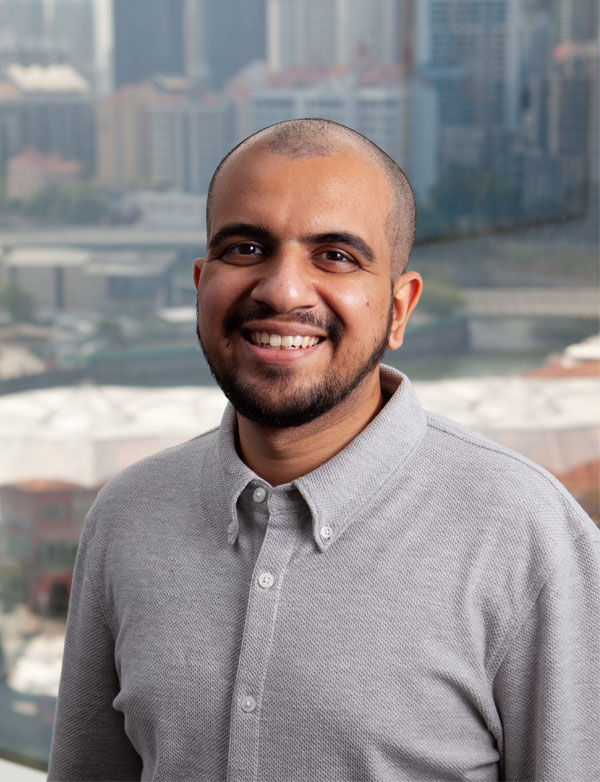 About the Author:
Idris Talib is the Technical Manager (APAC) of marine fuel treatment specialist Aderco and works mainly with players in the marine industry to solve and provide solutions for problems associated with bunker fuel such as storage, usage and contamination.
Idris has a passion for all fuel related subjects and possess intricate knowledge about fuel specifications and parameters; further, he has a keen interest in learning about alternative fuels and their future impact on the maritime sector.
He has a diploma in Marine Engineering from Singapore Polytechnic and has a major in Business Analytics from the Singapore University of Social Sciences (SUSS).
Idris started his maritime career with ASP Ship Management in 2014, where he performed the duties of Technical Assistant, Environmental Officer and Stand-By Ship Manager for the company. He successfully created and implemented the European Union's MRV program for the ASP group which includes the India office.
To date, components which make up blends of Very Low Sulphur Fuel Oil (VLSFO) are still unknown, and other than the blenders, the end users of this grade of IMO 2020 compliant marine fuel typically do not know the composition of purchased material.
The only comfort which bunker purchasers and the shipowner can arguably reply on to ensure a so-called 'proper' product is the Bunker Delivery Note; where essential parameters of the fuel purchased such as sulphur content (for compliance), Total Sediment Potential (TSP, for stability), cat fines (to avoid engine damage) and more are shared.
However, after gone through several cases of off-spec bunkers in 2020 we found the problem starts right after VLSFOs have been bunkered into the receiving ship's fuel storage tanks. The issue starts when bunker buyers start purchasing fuels in bulk and store it for consumption at a later period.
Depending on the bunker fuel consumption strategy of the vessel and the capacity of its bunker tanks, fuel in a commercial ocean-going vessel could either be used as soon as the next day or end up being stored for to two weeks or even up till a month before being consumed.
As a result, we have seen many VLSFOs especially those grades of below 60 centistokes (cSt) deteriorate at an increased rate due to stability issues when compared to their higher viscosity peers of above 120 cSt.
Lower viscosity fuels happen when blenders use an increased mixture of lighter distillates to produce VLSFOs that meet the 0.5% sulphur content limit as required by IMO 2020.
In layman terms, lighter distillates also mean an increased presence of paraffinic components in the fuel and this causes inherent instability issues when blended with certain aromatic components to form VLSFOs.
The mixture of paraffinic and aromatic components, in turn, can lead to instability and sedimentation in some blends of VLSFOs starting from within the first week of bunkering and up to a month with other blends.
Based on the above, we believe additives can play a huge role in allowing shipowners and bunker buyers to maintain the stability of marine fuel when stored in a commercial vessel's bunker fuel tanks.
Additives such as Aderco 2055G will be able to help maintain a constant stability of marine fuel throughout the storage period, typically for up to three months. It all depends on how the fuels have deteriorated before and the severity of deterioration.
In addition, we have had numerous success cases of being able to save marine fuels that have gone off-spec; avoiding the costly debunkering process for shipowners.
Though it all varies with the particular blend of VLSFO, we have success stories with many fuel blends and are able to bring down the TSP parameter of fuel with very good results. The best case we had was TSP reduced from 0.59 % m/m to an acceptable level, where the vessel managed to safely consume the fuel.
Aderco 2055G also has an extremely good effect on reducing cat fine parameters on marine fuels. Our record was a reduction of cat fines from 117 ppm to just 16 ppm.
The hydrophobic nature of Aderco 2055G also means it is very helpful in removing water content from marine fuels. One of the highest water content we have solved is 0.7% V/V.
We work closely with the major laboratories which have a supply of Aderco 2055G on location and are able to provide interested ship managers and owners test results of how our additive's effectiveness within 24 hours of the bunker sample arriving at the labs.