Singapore: SGD $18 million maritime research centre unveiled
MPA, SMI, NUS establishes research centre to enhance Singapore's maritime and port industries.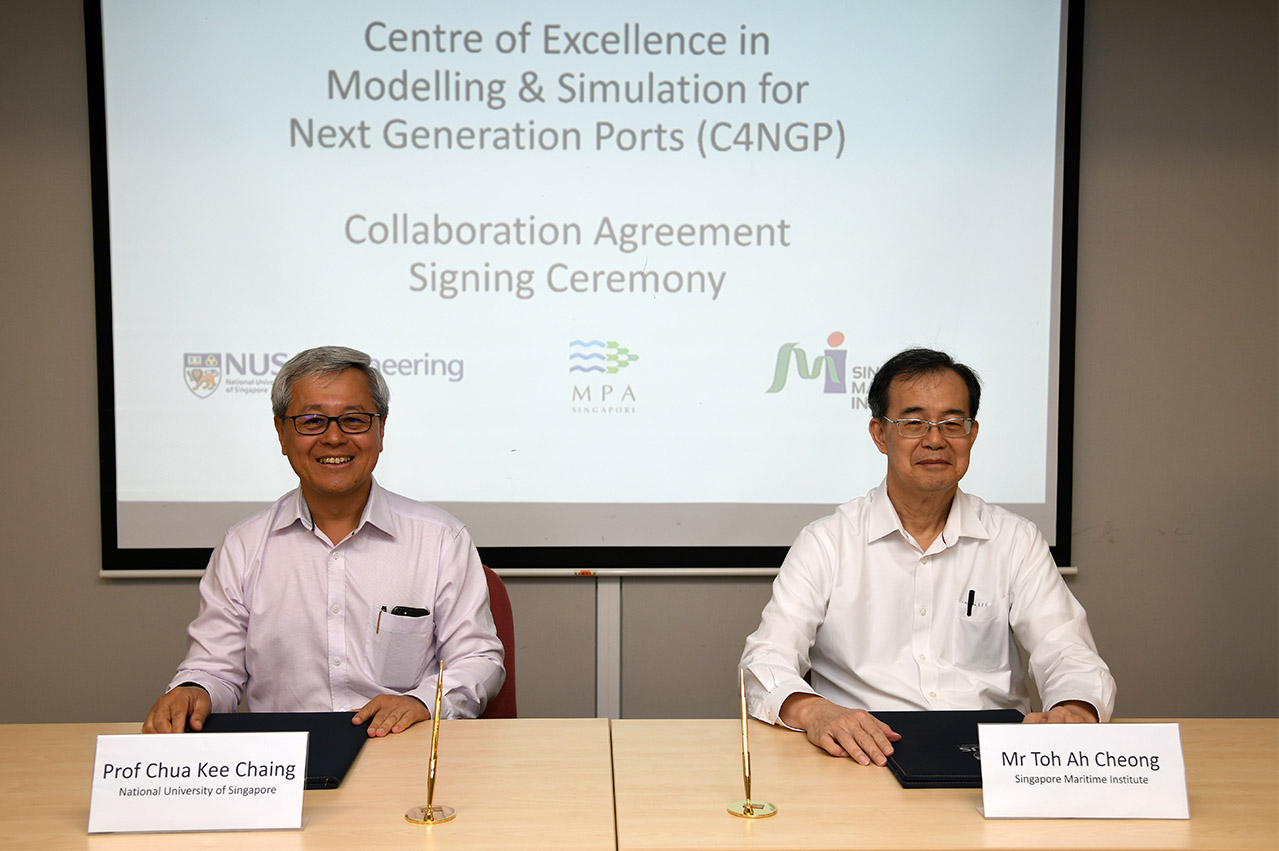 The National University of Singapore (NUS) and the Singapore Maritime Institute (SMI), with the support of the Maritime and Port Authority of Singapore (MPA), Friday established a SGD $18 million (13.2 million) research centre to enable Singapore's maritime and port industries to develop innovative capabilities and enhance their global competitiveness.
The agreement to set up the new centre was signed today by Professor Chua Kee Chaing, Dean of NUS Faculty of Engineering, and Mr Toh Ah Cheong, Executive Director of SMI.
The new Centre of Excellence in Modelling and Simulation for Next Generation Ports (C4NGP) will be part of the NUS Faculty of Engineering and it will work with companies in Singapore's maritime and port sectors to improve their technical knowhow, efficiency and productivity, and prepare them for the next phase of global competition.
At steady state, C4NGP is expected to have about 20 NUS researchers working on projects.
"NUS is delighted to partner MPA and SMI to set up this new Centre of Excellence," said Professor Freddy Boey, NUS Senior Vice President (Graduate Education & Research Translation).
"The C4NGP will work closely with the industry to promote innovation in the port and maritime sectors and to co-create cutting-edge solutions that could advance these sectors.
"This concerted effort will greatly enhance the long-term competitiveness of the maritime and port industries, and further strengthen Singapore's strong reputation as a global maritime hub."
The C4NGP Governing Board chaired by Prof Boey will comprise members from key stakeholders such as MPA, SMI and industry partners.
The Centre will be jointly led by Associate Professor Chew Ek Peng and Associate Professor Lee Loo Hay from the Department of Industrial Systems Engineering and Management at NUS Faculty of Engineering.
"The establishment of C4NGP is timely as it deepens our port modelling, simulation and optimisation capabilities," said Mr Andrew Tan, Chief Executive of MPA.
"The centre aims to improve the planning and operations of our Next-Generation Port at Tuas and the eco-system around the port.
"It will help PSA and Jurong Port with the optimisation of their existing and future operations as part of the Industry Transformation Map.
"Beyond our ports, we hope C4NGP can be a good repository of modelling expertise as well as serve as a platform for collaboration with institutions across the world to develop and establish standards for port modelling and simulation."
Over the next five years, C4NGP aims to focus on the following areas:
Design and build maritime systems, including simulation platforms that cater to the needs of maritime and port related industries;

Conduct navigational channel capacity studies and develop systems to simulate and optimise incoming and outgoing marine traffic;

Study various port terminal systems, including automated guided vehicle optimisation, scheduling and charging strategies; container yard storage management strategies; analysis of future port systems; and traffic flows within port terminals; and

Examine land transport-related systems such as port gateway design systems and analysis of inter-terminal traffic movement between port terminals.
Related: INSIGHT & EXCLUSIVE: NUS creates 'digital twin' of Singapore's next gen port
Photo credit: National University of Singapore
Published: 29 June, 2018

Hyundai secures first HiMSEN methanol engine supply contract with Japanese shipyard
In the 1st half of 2023 Hyundai Heavy Industries signed a supply contract for total 75 sets of its next-generation H32C engines with Imabari shipbuilding.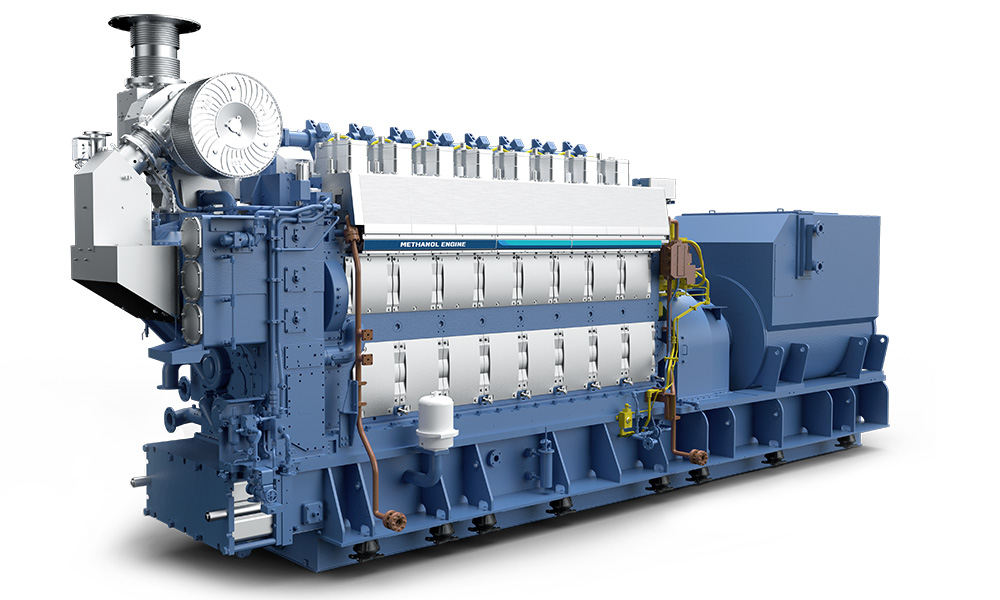 HD Hyundai Heavy Industries - Engine & Machinery on Thursday (21 September) said it recently signed a contract for total 16 sets of HiMSEN Methanol Dual fuel engine (8H32DF-LM) and selective catalytic reduction (SCR) units as a package supply with Tsuneishi shipbuilding in Japan.
The equipment will be installed on four vessels built at the Tsuneishi Zhoushan Shipyard in China under the Tsuneishi shipbuilding and the engine will be delivered to the shipyard sequentially from January 2025.
In the 1st half of 2023 Hyundai Heavy Industries signed a supply contract for total 75 sets of its next-generation H32C engines with Imabari shipbuilding in Japan for 15 container vessel newbuildings.
"In this time, it [Hyundai Heavy Industries] is expected to expand its position in the Japanese market which has been monopolised by competitors with a long history, by supplying first HiMSEN methanol Dual fuel engine to Japanese market," said the engine manufacturer.
Photo credit: HD Hyundai Heavy Industries - Engine & Machinery
Published: 21 September 2023
ESPO ports concerned about 'first signs' of carbon and business leakage ahead of EU ETS
'One must realise, that once evasion is established, and trading routes have changed, it will be very difficult to reverse the negative developments,' says ESPO Secretary General.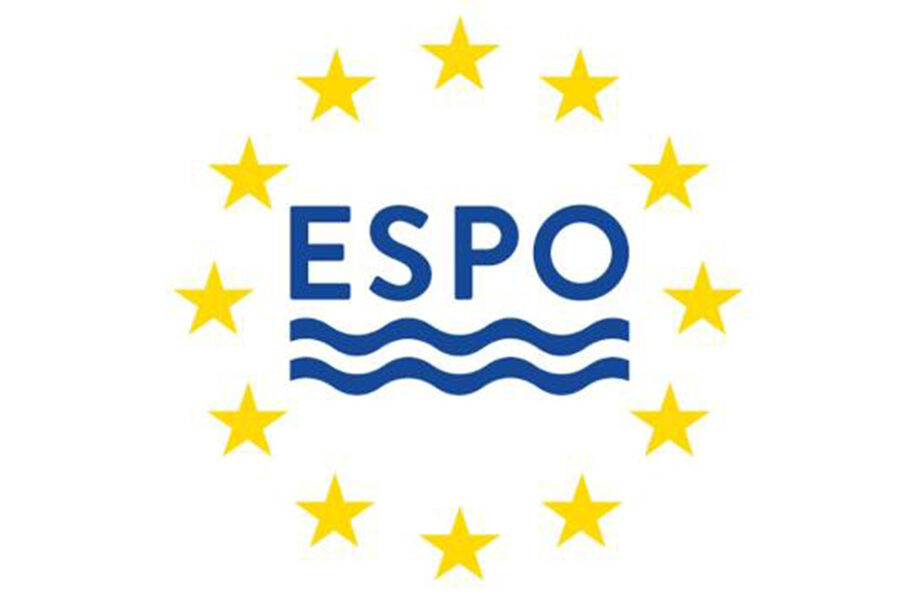 The European Sea Ports Organisation (ESPO) on Wednesday (20 September) reiterated its support for an emission trading scheme as instrument for greening the shipping sector but expressed serious concern about first signs of carbon and business leakage due to the limited scope of the current legislation.
It was replying to a public consultation on the list of non-EU neighbouring ports that would fall under the "transhipment clause" that has been introduced in the EU emission trading system (ETS) directive intended to limit the risks of carbon and business leakage once the EU ETS maritime comes into force.
The statement from ESPO is as follows:
For ESPO, the principle to not consider as a "port of call", in the counting of the ETS charges, the calls to some transhipment ports neighbouring the EU is only a partial solution to the problem. ESPO fully agrees with the identification of Tanger Med and East Port Said as major neighbouring transhipments ports. However, it will not be enough to ensure that evasion cannot take place. While only a few neighbouring ports are reaching the very high transhipment volume thresholds put forward in the legislation (65%), many ports and terminals around Europe have and/or are building up transhipment capacity. The Commission should therefore not only look at current volumes, but also consider the transhipment capacity in the different ports neighbouring the EU.
Moreover, under the current legislation, even if the call at a non-EU transhipment port is subject to the special regime, it is still more favourable for ships to call at a non-EU port than at an EU transhipment port. When ships call at an EU transhipment port, the last leg between the transhipment port and any other EU port is subject to ETS charges for 100% of the journey. On the other hand, if the ships call at a non-EU transhipment port, only 50% of the journey is accounted for.
"We see a real ramping up of investments in additional TEU capacity in ports and new terminals in neighbouring countries, including investments realised by major shipping lines in these ports, and we also hear about first rerouting movements outside Europe. This reinforces the idea that shipping lines, where relevant, are preparing their way out of the EU ETS maritime. We recognise the importance of the EU ETS Directive and supports its aim, but we continue to regret that this legislative framework disadvantages EU ports vis-à-vis non-EU ports, without the expected benefit in terms of emission reduction", stresses Zeno D'Agostino, Chairman of ESPO.
For the maritime EU ETS to be a success, the European Commission must make sure that the ETS implementation safeguards the competitiveness of European ports, and avoids carbon and business leakage to ports neighbouring the EU.
For Europe's ports, monitoring should already take place ahead of the application date, as rerouting and evasion movements are already in preparation or happening now. Moreover, the monitoring should happen continuously, not only with a report every two years.
"One must realise, that once evasion is established, and trading routes have changed, it will be very difficult to reverse the negative developments", says Isabelle Ryckbost, ESPO Secretary General.
While it is difficult to prove a direct causal link between certain rerouting and developments of terminals outside the EU, the level and intensity of recent developments in non-EU ports strengthen the concern of many European affected ports on the possible adverse effect of the EU ETS without the expected environmental benefit. On top of losing transhipment capacity and the corresponding jobs, Europe risks losing oversight and control of the entire supply chain.
Given the current situation and developments and the serious consequences of the implementation of this legislation for the competitiveness and future of some European ports, ESPO hopes for an open, continuous and constructive dialogue with the Commission allowing to map adverse impacts and signal evasion at a very early stage, in view of achieving an ETS that delivers the ambitions it has been designed for.
Photo credit: European Sea Ports Organisation
Published: 21 September, 2023
Platts to launch eWindow instruments for Zhoushan 380 CST high sulfur bunker fuel 
Platts will launch the instruments for 380 CST high sulfur bunker fuel delivered at Zhoushan, effective 22 Sep, following its launch of daily assessment for the fuel grade on 4 Sep.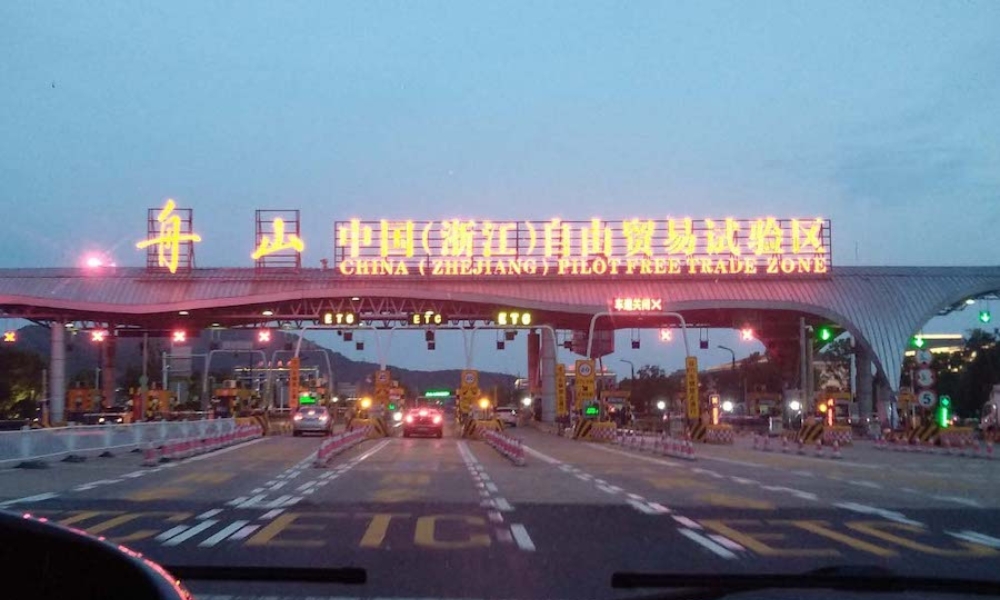 Platts, part of S&P Global Commodity Insights, on Tuesday (12 September) said it will launch eWindow instruments for 380 CST high sulfur bunker fuel delivered at Zhoushan, effective 22 September 2023.
This comes following the launch of the Zhoushan 380 CST high sulfur bunker fuel assessment on 4 September.
Participants in the Platts Market on Close assessment process will be able to submit bids or offers for publication directly through the eWindow communication tool or do so through an editor who would then publish the bids and offers using the software.
Platts assessments for Zhoushan 380 CST high sulfur bunker fuel reflect parcel sizes between 500 mt and 1,500 mt for delivery 5-10 days forward from the date of publication. Market participants must specify a three-day date range, for delivery within the assessment laycan, at the time of submitting a bid or offer for publication.
Market participants may submit bids and offers for the following volume range: 500-600 mt, 600-700 mt, 700-800 mt, 800-900 mt, 900-1,000 mt, 1,000-1,200 mt, 1,100-1,300 mt, 1,200-1,400 mt and 1,300-1,500 mt. Buyers must declare the exact volume to the seller within one working day after the trade has been concluded. A seller should supply material that is merchantable.
All bids and offers have to be submitted by 5:00 pm Singapore time, and bids or offers can be improved by a minimum of $0.25/mt and a maximum of $1/mt per 60 seconds. Following any trade, there will be 60 seconds to rebid or reoffer. There can be no more price changes in the last 2 minutes of the MOC, which ends at 5.30.00.999 pm Singapore time.
A rebid/re-offer, following a trade in the last 60 seconds prior to the close of the MOC will trigger a 3-minute extension from 5.30.01.000 pm to 5.33.00.999 pm to adequately test that rebid or reoffer.
Bids, offers and trades for the smallest volume within the range take precedence in the assessment process, if the prices demonstrably coexist in conflict at any moment in time. For example, a bid for 500 mt of Zhoushan delivered 380 CST HSFO would take priority over an offer for 1,500 mt, in cases where the bid and offer might cross due to volume differences.
Guidelines for the publication of bids and offers in the MOC are published in the Oil Timing and Increment Guide available here.
Platts expects credit relationships that prevail inside its assessment environment to fully reflect relationships in the markets as a whole. eWindow provides direct entry and management of credit filters, which should mirror those normally applied in the marketplaces.
Where Platts editors publish bids and offers on behalf of a company that submits data to an editor, counterparty credit settings are set to "open" for regular participants in the assessment process unless companies have notified Platts in advance of any restrictions.
If a counterparty submitting information through an editor has not already notified Platts of any counterparty credit restrictions, they should notify Platts at least one hour prior to the start of the MOC if any counterparty credit filters need to be modified.
Photo credit: Manifold Times
Published: 20 September, 2023