Singapore hosts Asia's first ISO meeting for LNG as a marine fuel
Convenor of ISO working group speaks to Manifold Times about how LNG can help shipowners save money today and in the foreseen future.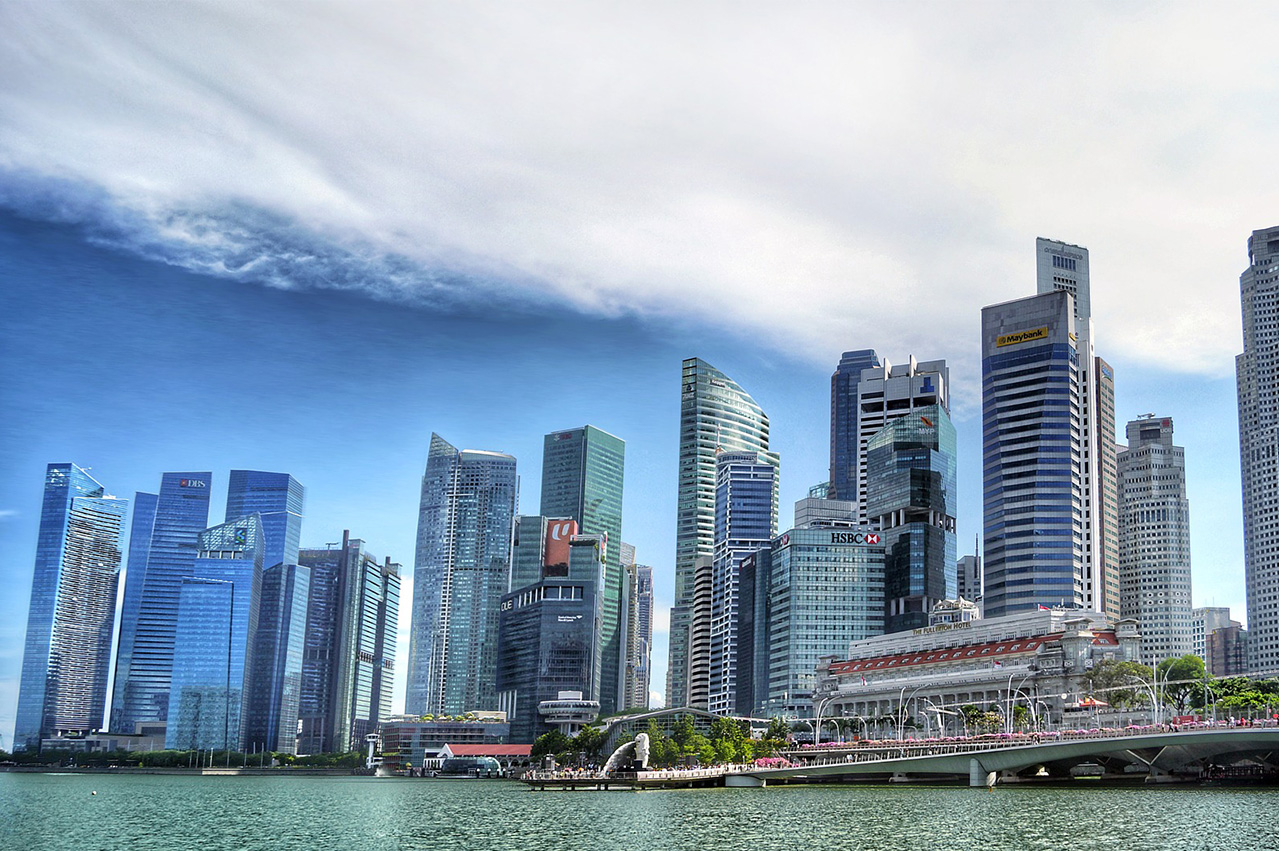 Singapore hosted the first meeting in Asia of a Working Group of the International Organization for Standardization (ISO) to develop a new standard for liquefied natural gas (LNG) as a marine fuel on 13-14 of March.
"It's the fifth meeting of the TC28/SC4/WG17 working group and I wanted to have it in Asia because there are so many stakeholders and players from the marine industry in the region," Dr Marc Perrin, Convenor of the ISO working group told Manifold Times.
"It's very important to have participation from Asia and we are so glad to have input from Singapore and South Korea; unfortunately, no representatives could come from China and Japan because of too short time since their registration but it's a good step and likely we will have another meeting next year in Asia."
Dr Perrin, who is also the Independent Consultant for ENGIE Lab CRIGEN, noted developments in the policy and planning sectors from the International Maritime Organization (IMO) and European Union (EU) to favour shipowners adopting LNG as a marine fuel in the long run, due planned NOx emissions limitation and expected carbon taxes.
The IMO mandatory fuel consumption data collection system for international shipping affecting vessels above 5,000 GT is due to start from 2019.
The EU MRV (Monitoring, Reporting, Verification) which requires ship owners and operators to annually monitor, report and verify CO2 emissions for vessels larger than 5,000 GT calling at any EU and EFTA (Norway and Iceland) port has already started since 1 January 2018.
"The recording of carbon emissions data is the first step to go for CO2 emissions regulation for the shipping industry. Taxes on carbon emissions will come; though there is not yet any deadline but it is under discussions and I am sure it will come," confirms Dr Perrin.
"So I think if the maritime industry wants a long term solution it should also consider CO2 emissions.
"It will be an additional advantage for LNG as already presently when you go for LNG as a marine fuel, you are sure to meet the 2020 sulphur cap and the coming nitrogen oxide (NOx) cap.
"And indeed the last step will be CO2; you will be making a good choice in the long term when choosing LNG for these three reasons.
"Right now they have started this and in the future when the shipping industry needs to report the carbon emissions and when you need to pay a carbon tax this is where LNG will really shine."
In 2016, the International Monetary Fund called for a carbon tax on aviation and shipping to help deliver global climate goals by proposing a charge of $30 a tonne on carbon dioxide embedded in international transport fuels.
LNG emits 0.05 metric tonnes (mt) CO2 per million British thermal units (Btu) of energy, compared to 0.07 mt for diesel fuel and heating oil, according to the US Energy Information Administration.
"In addition, it takes more energy to produce low sulphur heavy fuel oil [that is able to comply with the 0.5% sulphur cap for marine fuel coming 2020] than conventional fuel oil," adds Dr Perrin.
"Additional carbon dioxide is produced when exhaust gas de-sulphurisation and de-nitrification are required for fuel oil technologies; this treatment is not necessary for exhaust gases from LNG.
"So LNG is really the fuel of choice for the future!"
Published: 17 April, 2018

DNV paper outlines bunkering of alternative marine fuels for boxships
Third edition of its paper series focuses on LNG, methanol and ammonia as alternative bunker fuel options for containerships; explores bunkering aspects for LNG and methanol.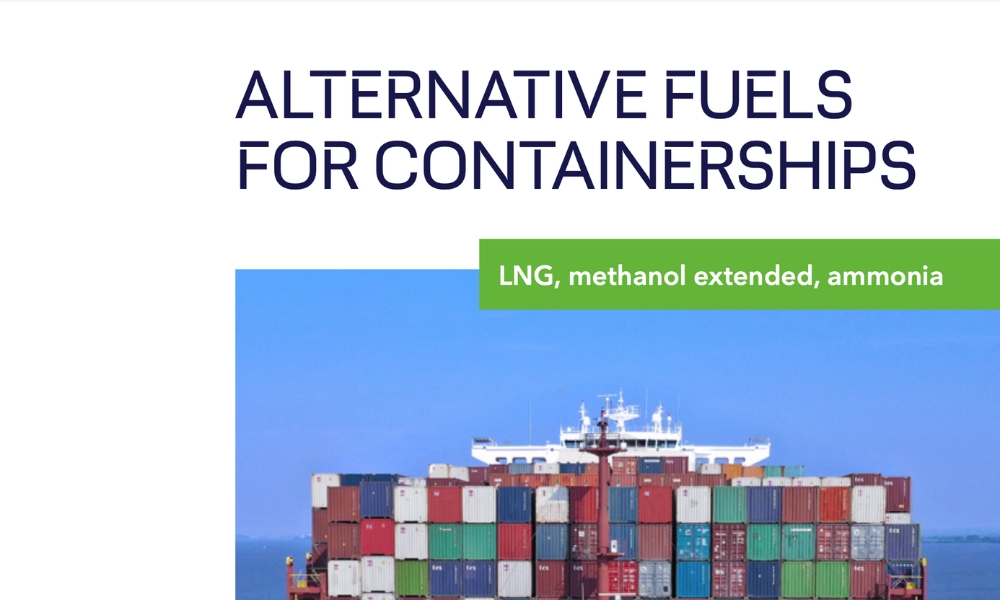 Classification society DNV recently released the third edition of its paper series Alternative fuels for containerships, focused on LNG, methanol and ammonia as alternative bunker fuel options for containerships.
In its updated paper series, DNV examined the different alternative marine fuel options and provided an overview of the most important technical and commercial considerations for the containership sector.
It explored the bunkering technology for LNG, bunkering infrastructure for methanol, and availability and infrastructure of ammonia.
Building on the foundation laid in the second edition, which focused on the most important aspects of methanol as a fuel, this latest third edition delves deeper – exploring the technical intricacies and commercial considerations associated with adopting methanol as an alternative fuel for containerships.
Furthermore, it provides an overview of crucial aspects related to ammonia and discusses its potential as an alternative fuel for containerships.
Amongst others, the new edition of the paper looks at the following aspects:
Technical design considerations for methanol
Commercial implications of adopting methanol as an alternative fuel
Ammonia's potential as an alternative fuel
Availability, infrastructure and ship fuel technology for ammonia
Major updates based on the latest IMO GHG strategy decisions at the MEPC 80 meeting
Note: The third edition of DNV's full paper titled Alternative Fuels for Containerships can be found here.
Related: DNV paper outlines bunkering infrastructure of alternative fuels for boxships
Photo credit: DNV
Published: 29 November, 2023
Fincantieri launches LNG dual-fuel cruise ship "Mein Schiff Relax"
Launch of "Mein Schiff Relax", the first of two InTUItion class new concept cruise ships LNG dual-fuel powered that Fincantieri is building for TUI Cruises took place at Monfalcone shipyard.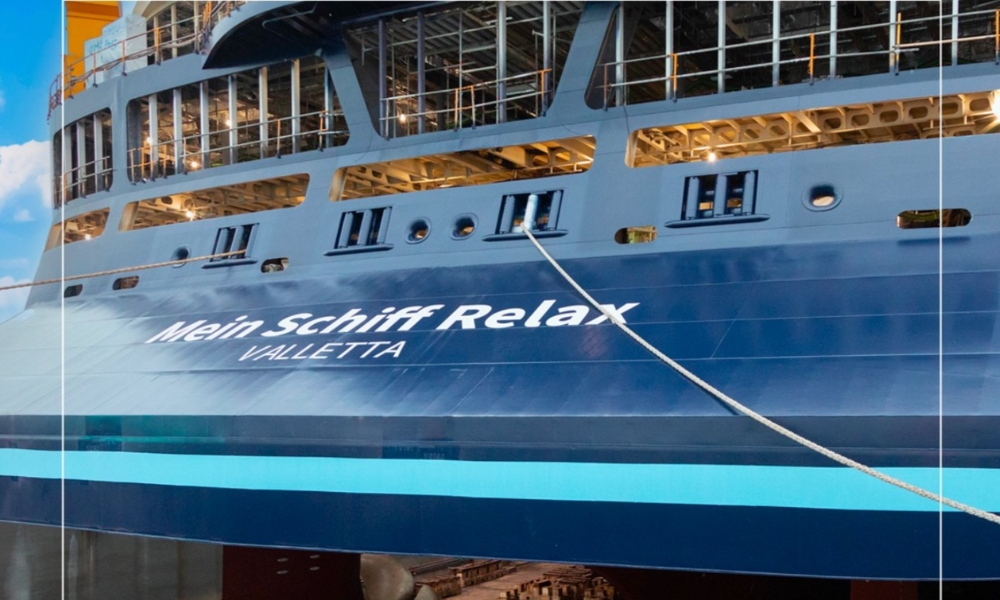 Italian shipbuilder Fincantieri on Tuesday (28 November) said the launch of Mein Schiff Relax, the first of two InTUItion class new concept cruise ships dual-fuel powered (Liquid Natural Gas - LNG and Marine Gas Oil - MGO) that Fincantieri is building for TUI Cruises, a joint venture between TUI AG and Royal Caribbean Cruises, took place at the Monfalcone shipyard.
The godmother of the ship was Elena Sperti, an employee of the shipyard.
With approximately 160,000 gross tonnes, these units will constitute the backbone of TUI Cruises' future fleet. The order is based on a prototype project developed by Fincantieri that enhances the consolidated characteristics of modernity and sustainability of TUI Cruises, a company with one of the most advanced fleets from an ecological point of view.
Energy efficiency is at the centre of the project, with the dual objective of containing operating consumption and minimising environmental impact, in line with all the most recent regulations on the matter. The ships will be able to use LNG bunker fuel. The vessels will be future-proof thanks to their ability to also burn low-emission fuels such as bio- or e-LNG: an important step towards climate-neutral cruising.
The units will also be equipped with catalytic converters (compliant with the Euro 6 standard) and with a generative turbine that uses the residual heat of the diesel generators and an electrical shore-power connection from the ground. All this guarantees almost emission-free operation while in port (about 40% of operating time). Finally, the ships will be equipped with an even more efficient innovative waste treatment system capable of transforming organic substances into charcoal through a thermal process.
TUI Cruises is a joint venture between the TUI Group, number one in the world in the tourism sector, and the cruise group Royal Caribbean Cruises Ltd. The company was founded in April 2008, based in Hamburg. Since May 2009 it has been offering cruises for the German-speaking market.
Photo credit: Fincantieri
Published: 29 November, 2023
Meyer Turku delivers LNG-fuelled "Icon of the Seas" to Royal Caribbean
Ship is a revolutionary ship and at the same time a significant step towards the green transition, which is the shipyard's most important competitive advantage, says Tim Meyer, CEO of Meyer Turku.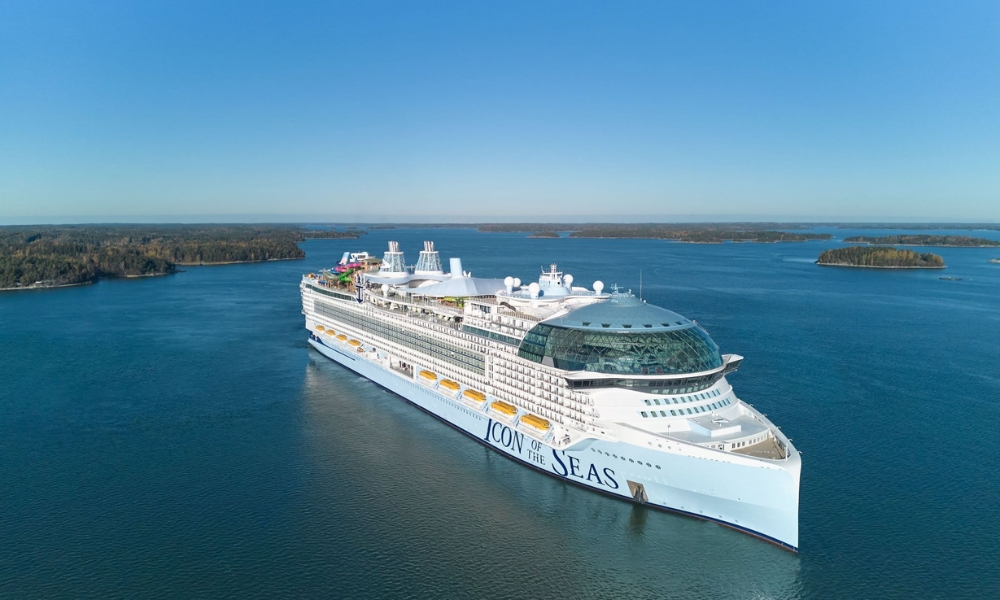 Shipbuilder Meyer Turku on Monday (27 November) said the LNG-powered cruise ship Icon of the Seas has been delivered to Royal Caribbean.
It said Icon of the Seas was scheduled to depart from the shipyard on 28 of November.
Tim Meyer, CEO of Meyer Turku, said the handover of Icon of the Seas was a significant moment in the shipyard's history.
"Icon of the Seas is the world's largest, but above all, the world's most advanced cruise ship. Together with Royal Caribbean, we set the bar exceptionally high in terms of design, technology, safety and reducing energy consumption," he said in a social media post.
"Icon of the Seas is a revolutionary ship and at the same time a significant step towards the green transition, which is the shipyard's most important competitive advantage. Such a demanding project has only been possible because we cooperate closely within the maritime cluster. In particular, I would like to highlight the finishing expertise of our supply chain. I am extremely proud of the people of Meyer Turku and everyone who has participated in this project."
Icon of the Seas is Royal Caribbean International's first LNG-powered cruise vessel, the first ship in Royal Caribbean's new Icon Class.
Related: First of six multi-fuel engine started on LNG-fuelled cruise ship "Icon of the Seas"
Photo credit: Lavea Media
Published: 28 November, 2023