LR: Rotor sail dream becomes a reality
Viking Line plans to use wind propulsion in the company's new vessel, due to be operational in 2020.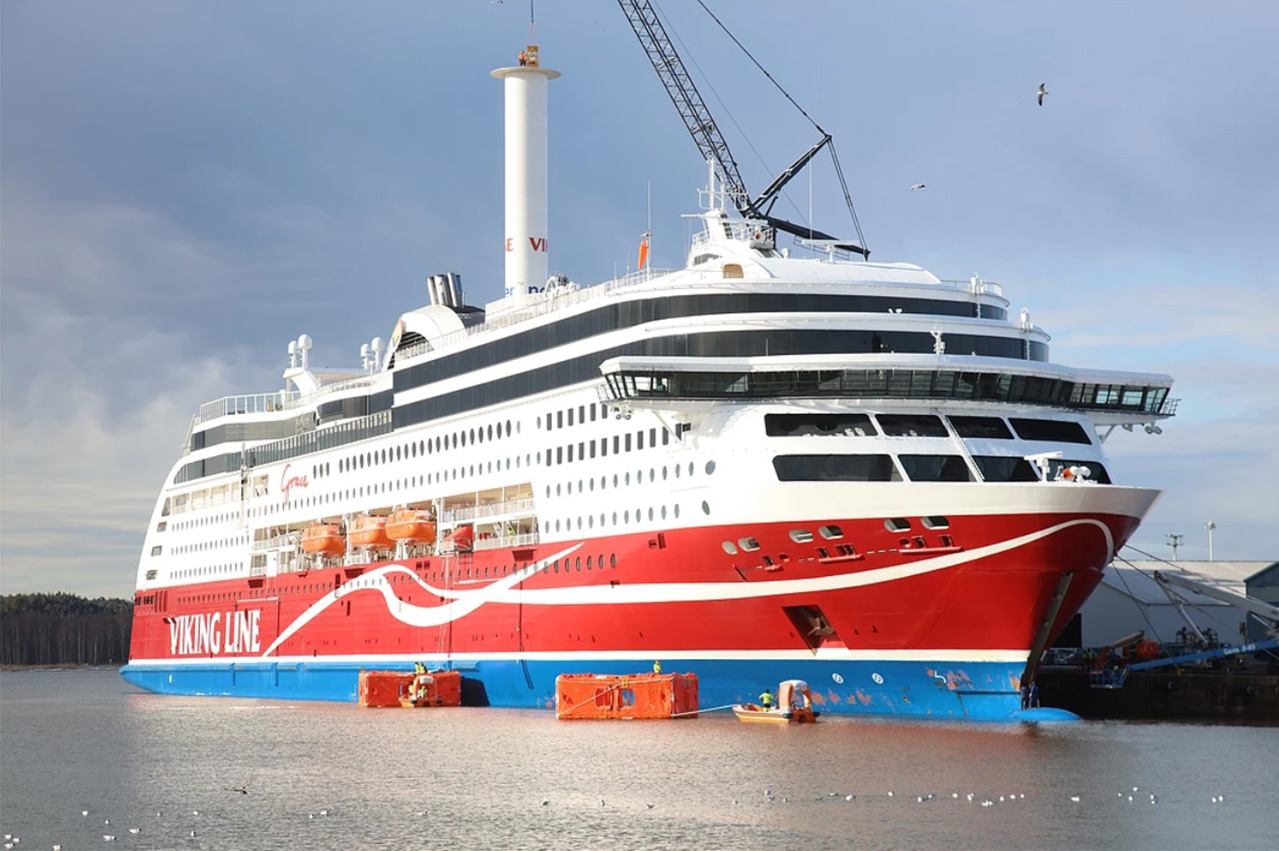 Viking Line has installed a rotor sail on the liquefied natural gas (LNG) fuelled Viking Grace, making it the first passenger ship in the world equipped with a rotor sail for the utilisation of wind power.
"A few years ago LR developed an animation called 'The Ferry – a story of innovation', which at one point shows a ferry with wind rotors and kite sails sailing across the screen at breakneck speed," said LR's Jane Jenkins, Lead Specialist, Passenger Ship Support Centre.
"At the time rotor sail technology was clear but not immediately contemplated in the context of a ferry. It is wonderful to see what seemed like an idea at the time become a reality.
"We are immensely proud to have been part of the journey."
Lloyd's Register approved the structure and the risk-assessment related to the installation of the sail in line with its Guidance Notes for Flettner Rotor Approval.
Approvals were conducted to ensure that the Flettner rotor would not adversely affect the safe operation of the ship or the safety of the crew.
The rotor sail, developed by Finnish company Norsepower Oy Ltd, uses the Magnus effect for propulsion. As the rotor is spinning, the passing air will flow with a lower pressure on one side than the opposite side. The propulsion force created by the pressure difference drives the vessel forward.
It is expected to cut fuel consumption and reduce emissions (by up to 900 tonnes CO2 annually).
The Viking Grace is already operating on wind assisted voyages between Turku, Finland and Stockholm, Sweden.
Moving forward, Viking Line says it plans to use wind propulsion in the company's new vessel, due to be operational in 2020. Built in China, the passenger ship will be equipped with two mechanical rotor sails supplied by Norsepower, doubling the wind power potential.
Photo credit: Norsepower Oy Ltd
Published: 2 May, 2018

Alfa Laval to provide methanol fuel supply system for "Maersk Halifax" boxship 
Alfa Laval will support A.P. Moller-Maersk with installation of FCM Methanol low-flashpoint fuel supply system on board the 15,000 TEU container vessel, which is scheduled to take place by mid-2024.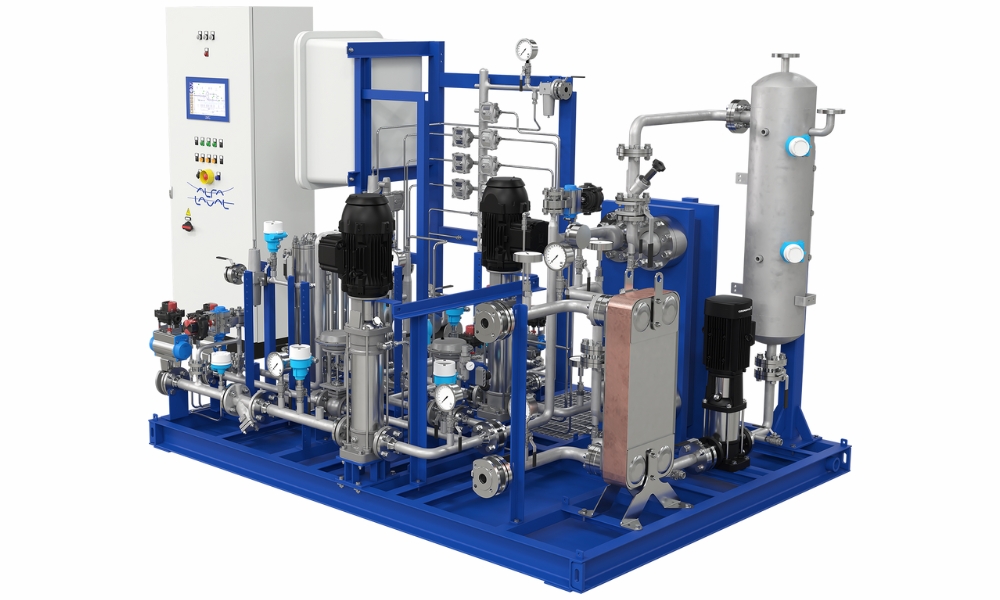 Alfa Laval on Thursday (7 December) said its fuel supply system FCM Methanol has been selected by Maersk for their methanol retrofit project to enable the container vessel Maersk Halifax to operate on methanol fuel.
The firm said the project stands as a significant achievement for both Alfa Laval and Maersk, underscoring the feasibility of retrofitting ships with the necessary equipment for methanol-based propulsion.
Alfa Laval will support A.P. Moller-Maersk (Maersk) with the installation of FCM Methanol low-flashpoint fuel supply system (LFSS) on board the 15,000 TEU Maersk Halifax. The retrofit is scheduled by mid-2024. This pioneering container vessel conversion will enable the vessel to sail on green methanol with dual-fuel capabilities.
"At Alfa Laval, we collaborate with the industry frontrunners in exploring and embracing innovative ways for decarbonization," said Viktor Friberg, Head of Marine Separation & Fuel Supply Systems, Alfa Laval.
"The project with Maersk gives us a unique opportunity to take up a new challenge - retrofitting our equipment for methanol use, for the first time. We are immensely proud to extend our expertise to this innovative retrofit project."
The project will involve adding a new fuel line for methanol alongside the traditional fuel line, respecting the existing space constraints and the tight time schedule. The retrofit of the FCM Methanol is a landmark project that requires advanced engineering and an understanding of the practical considerations of working with methanol.
"We have set an ambitious net-zero emissions target for 2040, and retrofitting of engines on our vessels to run on methanol is an important nut in our strategy. Retrofitting solutions to accommodate new fuel thereby enabling the engine to operate on methanol is a complex task that requires expertise, and we are happy to have Alfa Laval on board on this project," said Ole Graa Jakobsen, Head of Fleet Technology, A.P. Moller-Maersk.
With over 80 ships contracted, Alfa Laval added it has the longest experience in methanol FSS installation and service since 2015. It is the only system that has been powering methanol-fuelled vessels so far, with over 450 000 hours of operations.
Photo credit: Alfa Laval
Published: 11 December, 2023
DNV: Addressing methane slip in LNG-burning four-stroke Otto-cycle engines
DNV discusses LNG and methane slip in a Maritime Impact report and elaborates on its role in several projects aiming to minimize methane slip.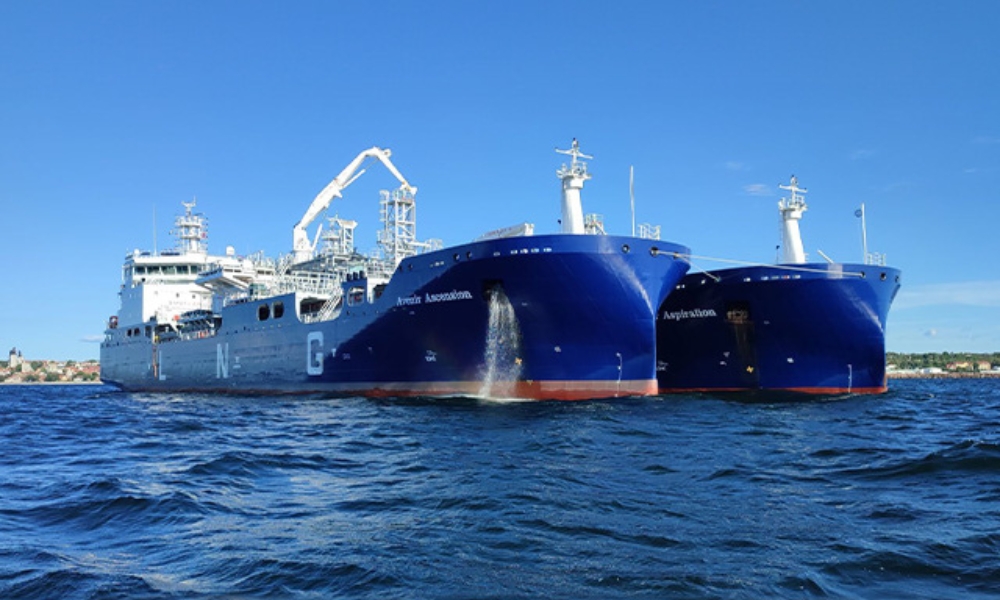 Classification society DNV on Monday (27 November) released a Maritime Impact report on discusses LNG and methane slip and DNV's role in several initiatives to minimize it. The following is an excerpt from the article:
LNG offers many benefits as a transitional ship fuel. However, certain engine types have been found to release significant amounts of unburnt methane, a powerful climate gas. DNV is involved in various projects aiming to minimize methane slip.
Methane, the main component of natural gas and LNG, has a global warming potential (GWP) 29.8 times that of carbon dioxide (CO2) over a 100-year timeframe, according to the Intergovernmental Panel on Climate Change (2021). Preventing methane from escaping anywhere along its supply chain is therefore crucial as the world tries to contain the causes of climate change.
New EU regulations increase pressure to reduce methane slip
LNG-fuelled four-stroke Otto-cycle engines, which are often used for gensets on board passenger ships, have been found to release significant amounts of unburnt methane, leading to CO2-equivalent emission values that compromise what is achieved through other carbon reduction efforts.
The shipping sector will be incorporated into the EU's Emissions Trading System (ETS) from 2024. This expansion will encompass methane and nitrous oxide emissions starting in 2026. Additionally, the FuelEU Maritime requirements for the GHG intensity of energy utilized on board will come into effect in 2025. Consequently, the shipping industry is keenly interested in addressing methane slip issues.
LNG's long-term zero emissions potential hinges on methane slip reduction
"Many think of LNG as a transitional fuel only, but it can also be much more than this," says Hans Eivind Siewers, Segment Director Passenger Ships and RoRo at DNV. "But in order for this fuel to take passenger ships all the way to zero emissions with bio LNG and e-LNG, it is of major importance that we succeed in reducing methane slip."
Fabian Kock, Head of Section Environmental Technologies Air at DNV, agrees: "Methane slip is indeed a critical issue for addressing climate change. DNV is actively working with many stakeholders and regulators to find pragmatic solutions to overcome this challenge. In particular we are happy to work closely together with the engine designers to find technical solutions which are safe and feasible to be installed on board of ships."
GREEN RAY industry initiative addresses methane slip
One major initiative dedicated to reducing methane slip from LNG ship engines is the EU HORIZON project GREEN RAY (new GeneRation marinE ENgines and Retrofit solutions to Achieve methane abatement flexibilitY). Launched in June 2022 under the leadership of the VTT Technical Research Centre of Finland, it aims to establish sound scientific data about methane slip from four-stroke LNG-fuelled engines by conducting on-board exhaust gas measurements, and to promote the development of methane abatement technologies.
The project consortium includes the Finnish Meteorological Institute, Shell Global Solutions, Wärtsilä, MSC, CMA Ships, Chantiers de l'Atlantique, DNV and a number of other stakeholders. A report will summarize the findings after the project ends in 2027.
Focus on engine optimization and exhaust gas aftertreatment
The engine manufacturer Wärtsilä has been conducting research and development on engine modifications to radically reduce methane slip, including efforts to optimize engine design and control. VTT researchers studied methane emissions from two Wärtsilä 31DF engines on the AURORA BOTNIA. One used standard configuration, the other tested new combustion. Results show reduced methane emissions and potential for overall emission cuts for the modified engine.
Shell is developing methane absorption and catalytic conversion technologies for exhaust gas aftertreatment. The role of DNV in the GREEN RAY project will be to witness exhaust gas measurements, verify piping and materials as well as installation, and develop and update its class rules related to emission reduction with the option to introduce a dedicated class notation. Furthermore, DNV will provide know-how and review solution proposals.
MAN takes a two-pronged approach
There are similar initiatives beyond the GREEN RAY project, as well. MAN Energy Solutions SE has been exploring ways to optimize its own engine technology to minimize methane slip. The company's R&D into engine optimization is well advanced and integrated into every new four-stroke ship engine MAN delivers, says Dr Mathias Moser, Head of Technology and Exhaust Aftertreatment at MAN Energy Solutions SE.
"We optimize the mechanical components to minimize crevice volumes in the cylinder and we adapt the compression ratio towards improved combustion," he explains. "Furthermore, we fine-tune engine control parameters such as injection timing, pilot-fuel amount, supercharge pressure, ignition timing, valve timing and combustion temperature. Most of these improvements can be implemented as retrofits to existing engines, as well. These engine-based measures alone can reduce methane emissions significantly so the updated engines will comply with future, tighter restrictions."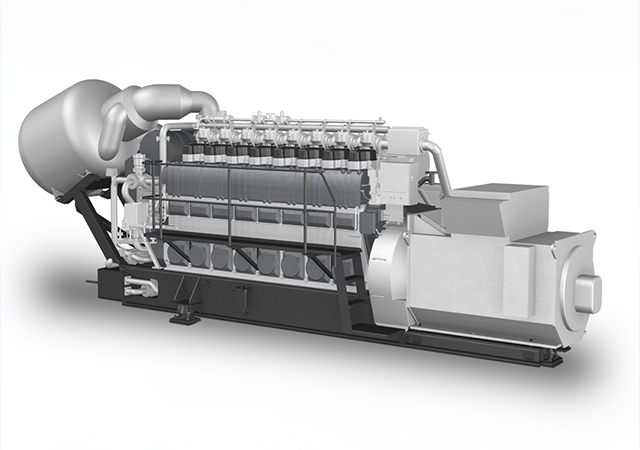 Note: DNV's full Maritime Impact report on 'Addressing methane slip in LNG-burning four-stroke Otto-cycle engines' can be found here.
Photo credit: MAN Energy Solutions, Avenir LNG
Published: 6 December, 2023
Norwegian maritime startup ESG-NRG launches digital tool ETS Manager 
ESG-NRG introduced ETS Manager, a digital tool designed to help maritime shipping companies navigate EU Emissions Trading System compliance; tool includes features available for free to shipping firms.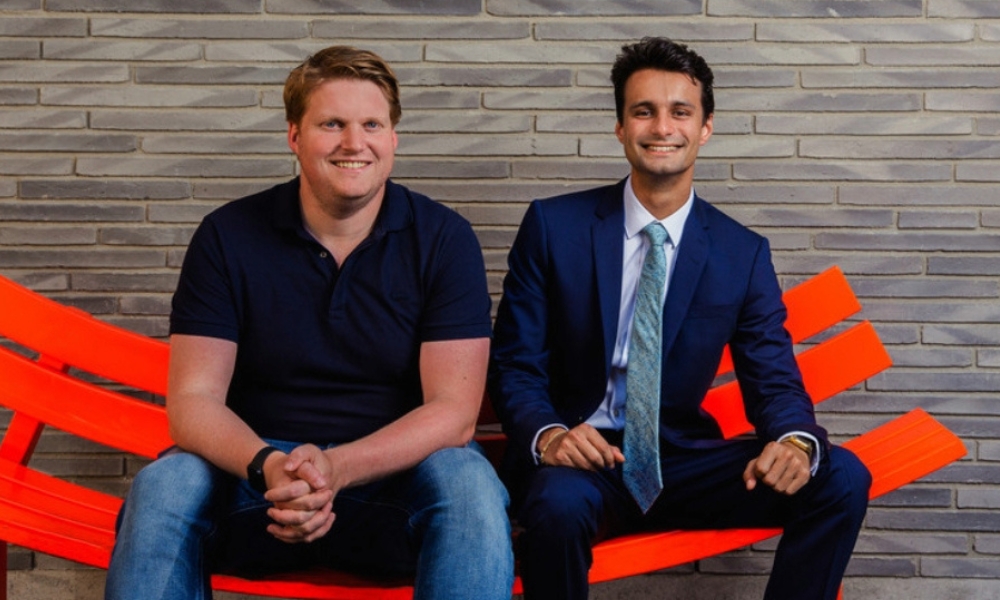 ESG-NRG, a maritime startup headquartered in Oslo, on Thursday (30 November) has introduced the ETS Manager, a digital tool designed to help maritime shipping companies navigate the EU Emissions Trading System (ETS) compliance.
Built with the commercial operator in mind, ESG-NRG said ETS Manager supports every stage from planning, trading, and holding EUAs, all from one digital screen.
Numerous features are available for free to shipping companies:
Port-to-Port Calculator: Estimates ETS costs based on a user inputting fuel type, consumption, port calls and activities.
Prediction Algorithms: Machine-learning models forecast EUA price movements with 65-70% accuracy over 5, 10, and 20-day intervals.
Digital Trading Interface: Buy and sell back EUAs at low quantities with credit facilities if required, in addition to direct market access for instant trade execution.
Trading & Trust Accounts: Hold EUAs in designated trading or trust accounts at a European bank
The ETS Manager also integrates with Voyage Management Systems, such as Dataloy VMS, enabling automated emissions tracking, purchasing on voyage fix/start/end, EUA requirement forecasts, cost allocation to cargo owners, and effortless reconciliation with EU-MRV Verifiers.
Founder & CEO Janek Ekeli, said: "Our vision is to empower shipping companies on their journey towards environmental sustainability and regulatory compliance. The ETS Manager is a culmination of our commitment to simplifying EU ETS compliance through innovation."
ESG-NRG said its accomplishments include recognition as finalists in The Captains Table pitch competition during Hong Kong Maritime Week, receiving government grants from Innovation Norway and from key investors like TheFactory, Stirling Angeli, and marine fuel trading house ElbOil Group.
The startup added ElbOil Group is also supporting its trading activities and promoting ETS Manager across their offices in Hamburg, London, Dubai, and Singapore.
"The launch of ETS Manager addresses critical pain points in the maritime sector. Large fleets can capitalise on price fluctuations by forecasting EU ETS emissions in advance, while businesses involved in multiple cargo-owner scenarios can efficiently allocate costs to respective cargo-owners," the firm said.
"The product's uniqueness lies in its comprehensive focus on the buyer of EUAs—providing end-to-end digital solutions rather than calculations and an email service. Using ETS Manager means companies can handle EU ETS compliance internally, eliminating the need for outsourcing or additional hiring."
The ETS Manager has officially gone live, with a webinar hosted in collaboration with Dataloy scheduled for 6 December, providing industry professionals an introduction to the digital tool.
Photo credit: ESG-NRG
Published: 6 December, 2023