2020: ExxonMobil provides guidance for low sulphur fuel switch
Oil major provides some input to help facilitate switch while maintaining safe and reliable operation.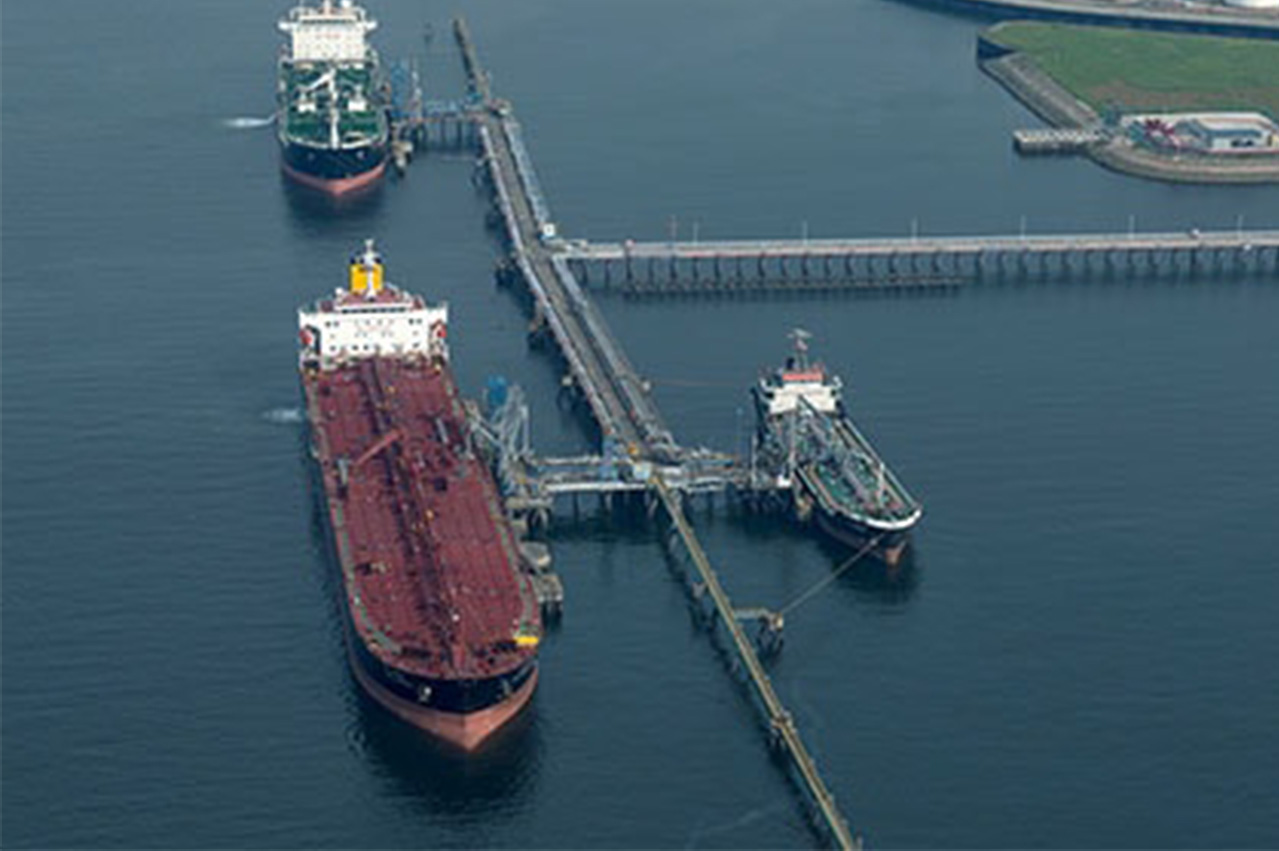 The following statement is written by ExxonMobil:
The fuels landscape is set to dramatically change when the International Maritime Organization's (IMO) 0.5% sulphur cap comes into force on 1 January 2020. Ahead of this, we have come up with some top tips to help the marine industry switch to low sulphur fuels while maintaining a vessel's safe and reliable operation.
First, establish best practise: Prevention is always better than cure so it is advisable to:
Buy fuel that meets the latest ISO 8217:2017 specification

Only bunker from reputable fuel suppliers

Clean out bunker tank residues when necessary
Test for cat fines: Some new 0.5% sulphur fuels could contain elevated levels of cat fines, which if not properly treated, could trigger catastrophic engine damage. If laboratory testing shows a high concentration then:
Maintain storage tank temperatures at least 10°C above fuel pour point

Keep settling tanks at 85°C

Operate purifiers at optimum efficiency and minimum throughput

Drain water from fuel tanks to aid settling
Check for compatibility: There is a risk that two compliant fuels will not be compatible, which can trigger damaging sludge formation. It is therefore essential to:
Test the fuels for compatibility, ideally in a laboratory

Store fuels separately until testing has been carried out

If mixing is unavoidable, avoid comingling in excess of 80:20 mix ratio
Monitor for sludge: If sludge does start to form, it is essential to ensure against further fuel blending before any remedial action is taken as this may exacerbate the problem. Then:
Operate two or more separators in parallel at their lowest throughput

Increase the frequency of purifier discharge

Monitor and clean filters frequently
Depending on its features, it may also be possible to use a next generation cylinder condition monitoring service to test a fuel's sulphur content in order to confirm it meets the revised IMO sulphur cap. Using fuels that do not comply with the emissions regulations could result in costly penalties.
Photo credit: ExxonMobil
Published: 28 May, 2018

Argus Media: Alternatives may drive methanol market growth
Driven by low-carbon policies and regulations, the transportation sector — especially the marine fuels industry — could be a source of heightened demand, according to Argus.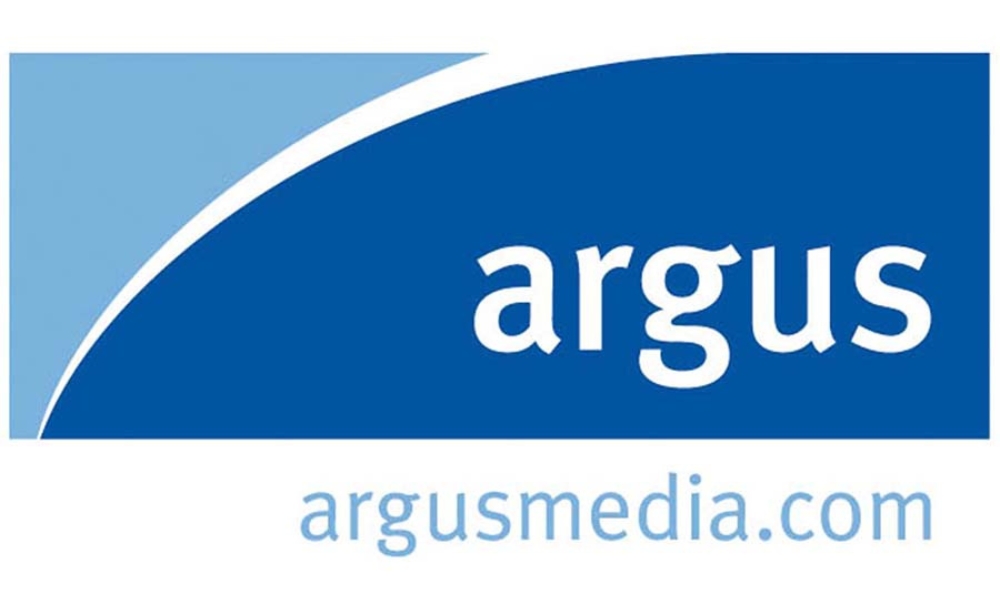 The growth of sustainable alternatives to traditional methanol production sources likely will shape the market over the next several years, industry leaders said this week at the Argus Methanol Forum.
20 September
Driven by low-carbon policies and regulations, the transportation sector — especially the marine fuels industry — could be a source of heightened demand.
"The aim is to be net zero by 2050 but [those solutions are] expensive today and one of the main challenges to build e-methanol or bio-methanol plants is a huge queue for these pieces of equipment that aren't available," Anita Gajadhar, executive director for Swiss-based methanol producer Proman, said.
Bio-based and e-methanol plants of commercial scale, like Proman's natural gas-fed 1.9 million metric tonne/yr M5000 plant in Trinidad and Tobago, are not ready today.
"But that's not to say 10 years from now they won't be there," Gajadhar added.
Smaller projects are popping up. Dutch fuels and gas supplier OCI Global announced plans last week to double the green methanol capacity at its Beaumont, Texas, facility to 400,000 t/yr and will add e-methanol to production for the first time. Production will use feedstocks such as renewable natural gas (RNG), green hydrogen and biogas.
The globally oversupplied methanol market will not get any major supply additions starting in 2024 until 2027. But that oversupply will not last long, Gajadhar said.
Global demand has slowed this year, driven by stagnate economic growth and higher interest rates, according to industry observers.
As much as half of methanol demand is tied to GDP growth, with total methanol demand estimates at 88.9mn t globally in 2023. This is essentially flat from 2022, but up from 88.3m t in 2021 and 87.7mn t in 2020, Dave McCaskill, vice-president of methanol and derivatives for Argus Media's consulting service, said.
Demand is not expected to rebound to 2019 levels of 89.6mn t until 2024 or 2025, he added.
The period of oversupply combined with lackluster demand places methanol in a transition period, Gajadhar said, which opens the door for sustainable feedstock alternatives to shape market growth.
Danish container shipping giant Maersk and French marine logistics company CMA-CGM announced earlier this week a partnership to drive decarbonization in shipping. The partnership seeks to develop fuel and operations standards for bunkering with alternative fuels. The companies will develop net-zero solutions, including new technology and alternative fuels.
Maersk has previously ordered dual-fuel methanol-powered vessels and CMA-CGM LNG-propelled vessels.
The demand for alternative feedstock-derived fuels is there, but the ability to scale-up such production lags. Certified lower-carbon methanol produced using carbon capture and sequestration — also known as blue methanol— can ramp up much more quickly, according to Gajadhar.
By Steven McGinn
Photo credit and source: Argus Media
Published: 22 September, 2023
Fincantieri to build two new hydrogen-powered ships for MSC Explora Journey fleet
"EXPLORA V" and "EXPLORA VI" will have new energy efficiency measures and will also be capable of using alternative bunker fuels such as bio and synthetic gas and methanol.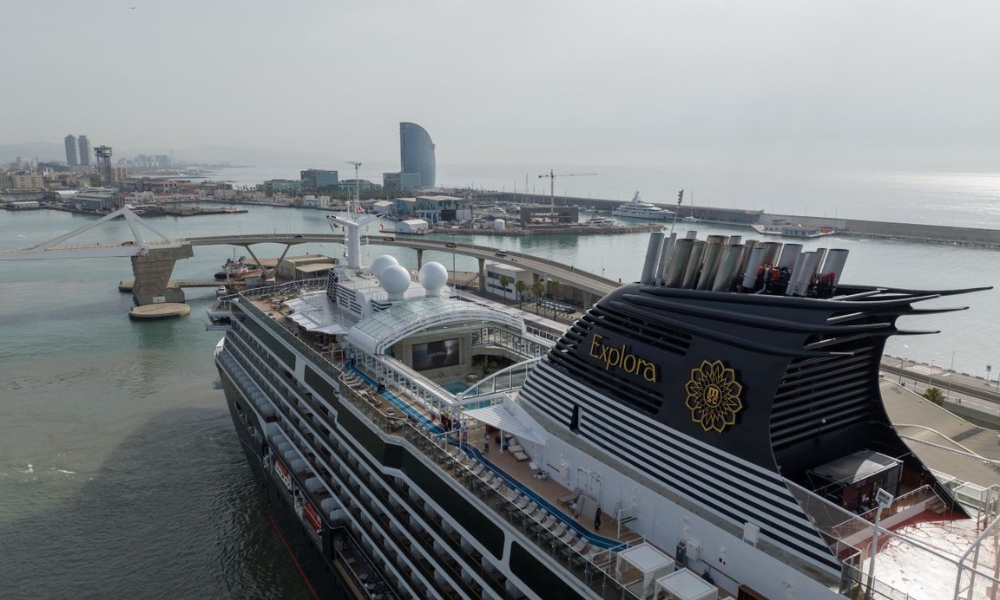 Italian shipbuilder Fincantieri on Thursday (21 September) said the Cruise Division of MSC Group confirmed firm orders for two hydrogen-powered vessels for its luxury travel brand Explora Journeys.
The deal completes a total investment of EUR 3.5 billion in six luxury ships for Explora Journeys. The contracts are subject to access to financing as per industry practice.
EXPLORA V and EXPLORA VI will have new energy efficiency measures and will also be capable of using alternative bunker fuels such as bio and synthetic gas and methanol and the Cruise Division will work in the future with Fincantieri to equip the ships with future technologies including carbon capture, and more advanced waste management systems. The two confirmed additions to Explora Journeys' fleet will be delivered in 2027 and 2028.
Pierfrancesco Vago, Executive Chairman - Cruise Division, MSC Group, said, "With Explora Journeys we have created a luxury brand that has been successful at redefining luxury at sea. We are seeing continued growth in the luxury segment and the investment in these two new ships shows our commitment to continue to grow within this sector as well as to invest in ships of the future."
"Together with Fincantieri we will study the newest technology that the world has to offer and continue with our commitment to introduce these technologies to drive efficiencies across the whole spectrum of ship performance. And of course we will continue to deliver the very best luxury travel experience, immersing our guests in the ocean state of mind with an sustainable soul."
Pierroberto Folgiero, Chief Executive Officer, Fincantieri, said "This new contract with MSC is a sign of the growing vitality of the cruise sector, in line with what we had predicted. In strategic terms, our future will depend on our ability to lead the evolution of the sector towards all energy and digital transition technologies with the entrepreneurship required to validate, industrialise and commercialise new solutions."
"The relevance of the partnership with MSC in this sense is a great strategic stimulus towards the future in line with the technological development goals set out in our new business plan. We are therefore particularly proud that the Explora project will mark the acceleration of this new phase, which with the fifth and sixth ships, will reach the highest level of advancement, making Fincantieri's vision of the ship of the future ever more concrete."
The two new ships will pursue the use of liquid hydrogen with fuel cells for their hotel operations while docked in ports to eliminate carbon emissions with the vessels' engines switched off. The ships will also feature a new generation of LNG engines that will further tackle the issue of methane slip with the use of containment systems.
Explora Journeys' first ship, EXPLORA I was delivered by Fincantieri in July 2023 and is currently operating in Northern Europe.  The ship will spend the autumn in North America, and the winter in the Caribbean Sea.  She will sail during the spring 2024 off the U.S. West Coast and Hawaii before returning to Europe in summer 2024 for a series of journeys in the Mediterranean Sea.
EXPLORA II will enter service in summer 2024 and operate until April 2025 in the Mediterranean Sea, the Middle East, the Indian Ocean and Africa visiting 82 ports in 26 countries.  EXPLORA II first 'touched water' on 6 September 2023 at a 'float out' ceremony near Genoa in Italy.
EXPLORA III will enter service in summer 2026 and construction of the LNG-powered vessel started on 6 September 2023 with a steel-cutting ceremony.  Construction of LNG-powered EXPLORA IV will begin in January 2024 and will be completed in early 2027.
All six ships in Explora Journeys' fleet will be equipped with the latest environmental and marine technologies and will also feature the latest selective catalytic reduction technology to enable a reduction of nitrogen oxide emissions by 90 per cent, be equipped with shore power plug-in connectivity to reduce emissions in port and fitted with underwater noise management systems to help protect marine life.
All six vessels will also have a comprehensive range of onboard energy efficient equipment to optimise engine use to further reduce emissions.
Photo credit: Fincantieri
Published: 22 September, 2023
Partners in Rotterdam-Singapore Green & Digital Shipping Corridor support emission reductions 
Separate working group has been formed to address gaps in regulation and financing including modelling price-gap differences to incentivise the uptake of alternative bunker fuels.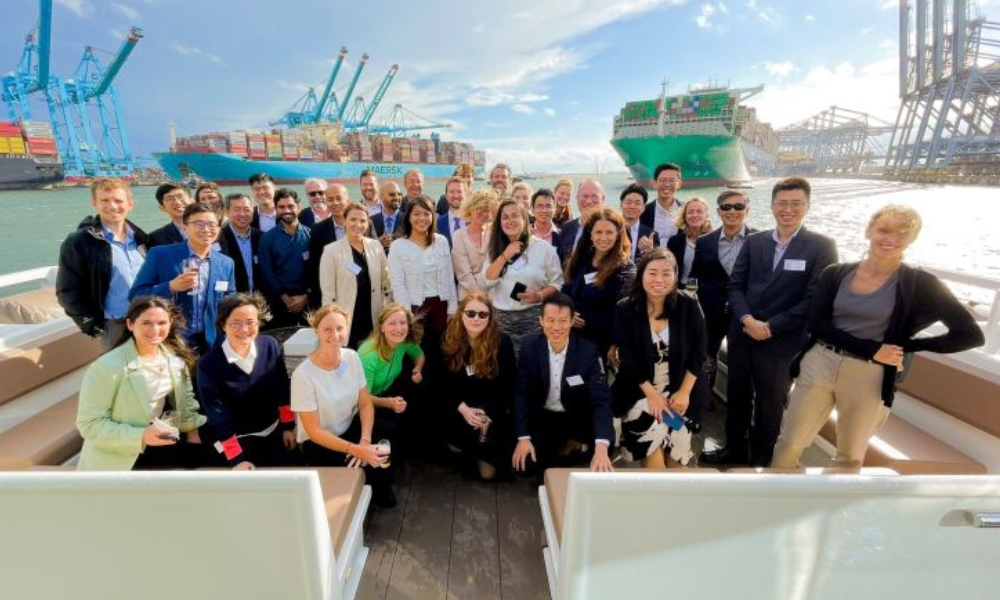 The Maritime and Port Authority of Singapore (MPA), the Port of Rotterdam (PoR) and 20 partners in the Green & Digital Shipping Corridor are working to reduce 20% to 30% of emissions from international shipping by 2030, according to MPA on Wednesday (20 September).
This was agreed at the third Green Corridor workshop, held this week in Rotterdam.
The Green & Digital Shipping Corridor was established in August 2022 to bring together partners across the supply chain to realise zero and near-zero emissions shipping on the Rotterdam-Singapore route, with the ultimate aim to reach net-zero emissions in 2050. Over the past year, the corridor attracted strong support from global value-chain partners, including shipping lines, port authorities and operators, fuel suppliers, fuel coalitions and associations, banks, leading institutes of higher learning and knowledge partners.
The project partners are working towards reducing GHG emissions from this international shipping corridor by 20%, striving for 30%, by 2030, compared to 20221. The corridor will continue to deepen efforts towards achieving the strengthened ambition of the International Maritime Organization (IMO) under the 2023 IMO Strategy on Reduction of GHG Emissions from Ships. This is to be achieved through the development and uptake of zero and near-zero emission fuels in large containers vessels (of at least 8,000 TEU) deployed on the 15,000 km route, supported by a combination of operational and digital efficiencies.
A modelling study led by the Mærsk Mc-Kinney Møller Center for Zero-Carbon Shipping, one of the corridor partners for the project, and supported by the ports, explored multiple alternative fuels across a variety of zero and near-zero emission pathways, including synthetic and bio- variants of methanol, ammonia and LNG. Beyond the study, hydrogen is one other alternative fuel pathway to be looked at. Efforts are underway to aggregate demand and supply to reduce cost gap towards adoption of sustainable fuels.
Working groups have been established to look into the deployment of all of these fuels on the trade lane, spanning across demand and supply of fuel, standards, safety procedures, financing and regulations. The corridor partners gathered in Rotterdam this week to identify action steps for the various fuel pathways.
Enabling the use of new bunker fuels
Low carbon marine fuels will likely be more expensive than existing fuels and a separate working group has been formed with the support of the Global Maritime Forum, the Centre for Maritime Studies of the National University of Singapore, University of Oxford, and Citi, to address gaps in regulation and financing. The study includes modelling price-gap differences to incentivise the uptake of alternative bunker fuels.
In addition, Singapore and Rotterdam have jointly assessed the readiness of both ports and steps ahead such as adopting similar bunkering standards and safety frameworks to accelerate the adoption of zero and near-zero emission fuels on this major trade route. This was put into action in Q3 2023 with the conduct of ship-to-ship green methanol bunkering on the world's first methanol-fuelled container ship at both Port of Singapore and Rotterdam.
The partners believe that the corridor's approach, supported by the strong industry coalition, will provide greater certainty in demand and help scale-up production of zero and near-zero emission fuels. This will help to close the cost gap and encourage even wider adoption of such fuels.
Digital trade lanes
Rotterdam and Singapore are the first ports adopting and sharing port and vessel information such as arrival and departure timings in accordance with global standards, namely the IMO & International Hydrographic Organization (IHO) standards to enable systems interoperability.
Both ports are also promoting the use of electronic bills of lading and digital solutions such as just-in-time planning and coordination to enhance efficiencies and reduce GHG emissions.
Partners in the Rotterdam-Singapore Green & Digital Shipping Corridor:
The Maritime and Port Authority of Singapore, the Port of Rotterdam, A.P. Moller Maersk A/S, bp, the Centre for Maritime Studies of the National University of Singapore, Citi, Clifford Capital, CMA CGM, Digital Container Shipping Association, the Global Centre for Maritime Decarbonisation, the Global Maritime Forum, the Mærsk Mc-Kinney Møller Center for Zero- Carbon Shipping, Methanol Institute, MSC, Nanyang Technological University Maritime Energy and Sustainable Development Centre of Excellence, Ocean Network Express, PSA International, RMI , SEA-LNG, Shell, University of Oxford, Yara Clean Ammonia.
Photo credit: Maritime and Port Authority of Singapore
Published: 20 September, 2023