Korea: Academic discusses introduction of ECA
Government organisations held discussions on Tuesday to improve air quality improvement at ports.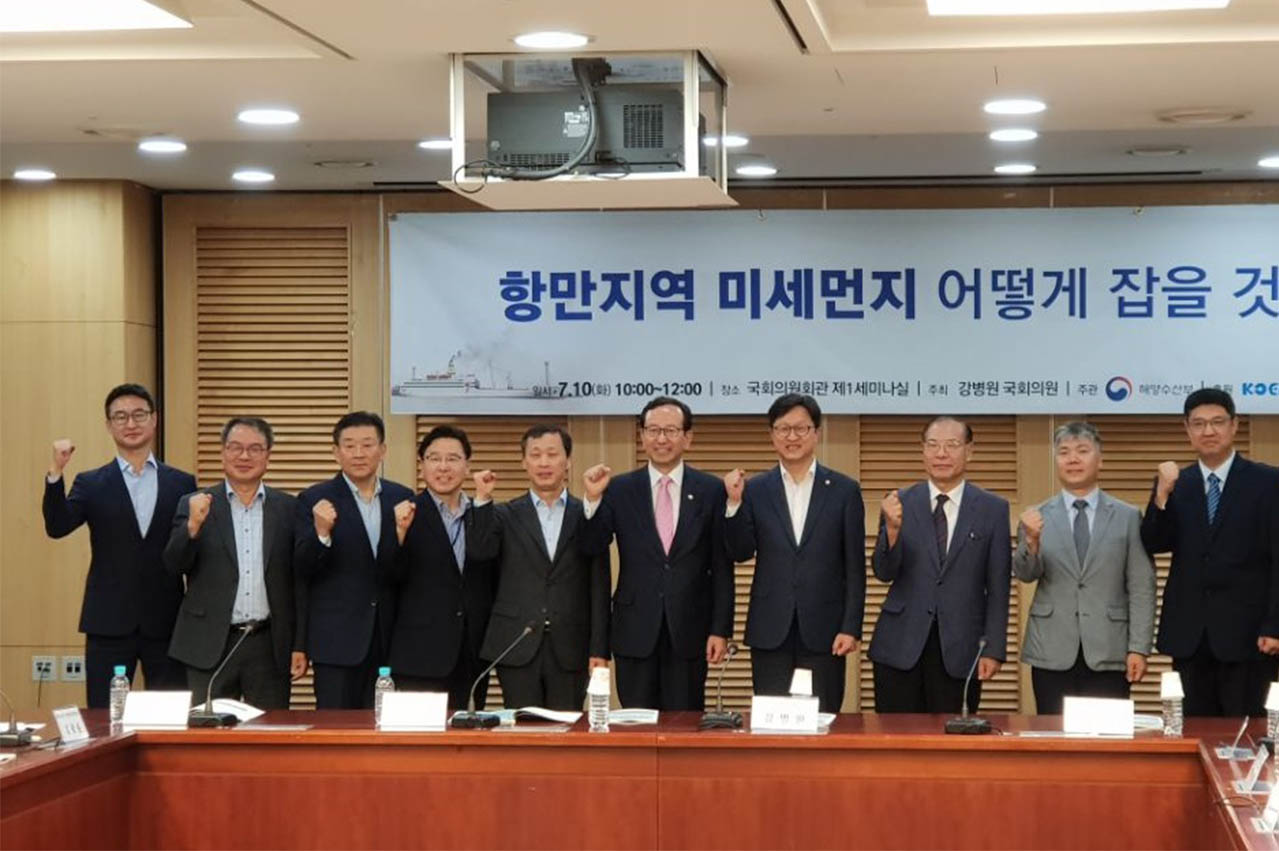 An academic from Mokpo Maritime University in Korea has suggested the implementation of an emission control area (ECA) in South Korea for the maritime trade as part of plans to improve air quality at local port cities.
Professor Bae Min-Seok's presentation was shared with government officials at a discussion organised by the Ministry of Oceans and Fisheries and Korea Marine Environment Corporation (KOEM) on Tuesday, according to Hyundai Marine.
"The government should regulate the emission of sulphuric acid from the system through the amendment of the Marine Environment Management Act," he said.
"However, there are a lot of problems such as giving a hindrance to the competitiveness of the Busan port, and a careful approach is needed considering the industrial aspect."
According to Bae, China's ECA at the Yangtze River Delta, the Pearl River Delta, and Bohai Bay has resulted in emissions reductions of 53%, 38% and 56% respectively since the introduction of an ECA in 2016.
He also noted Japan organising a total of six ECA Technical Review Committees to examine the feasibility of introducing an ECA in its own waters since 2010.
Other initiatives such as the introduction of levies for the use of environmentally friendly fuels at Korean ports were discussed.
Park Han-sun, head of the Korea Maritime Institute, said, "In the ports of Los Angeles and Long Beach, the Green Ship Incentive Program provides up to $6,000 for each vessel that meets the emission limits."
Busan port, which is among the highest polluted by fine dust particles in Korea, say it is looking at introducing liquefied natural gas (LNG) bunkering and shore power facilities to reduce fine dust emissions, says a representative.
"In order to respond positively to the government, we will aggressively review and implement the ECA emission control areas, incentives for low-speed navigation vessels, environmentally friendly cargo handling equipment and lorries," concludes Kim Kwang-yong, director of the Marine Environment Policy Division at the Ministry of Maritime Affairs and Fisheries.
Photo credit: Korea Marine Environment Corporation
Published: 11 July 2018

DNV: Mediterranean SOx ECA, and heavy fuel oil ban in the Arctic
DNV dives into two new MARPOL regulations dictating fuel properties that are due to take effect in 2024 and 2025 – Mediterranean SOx ECA and the Arctic banning use and carriage for use of HFO.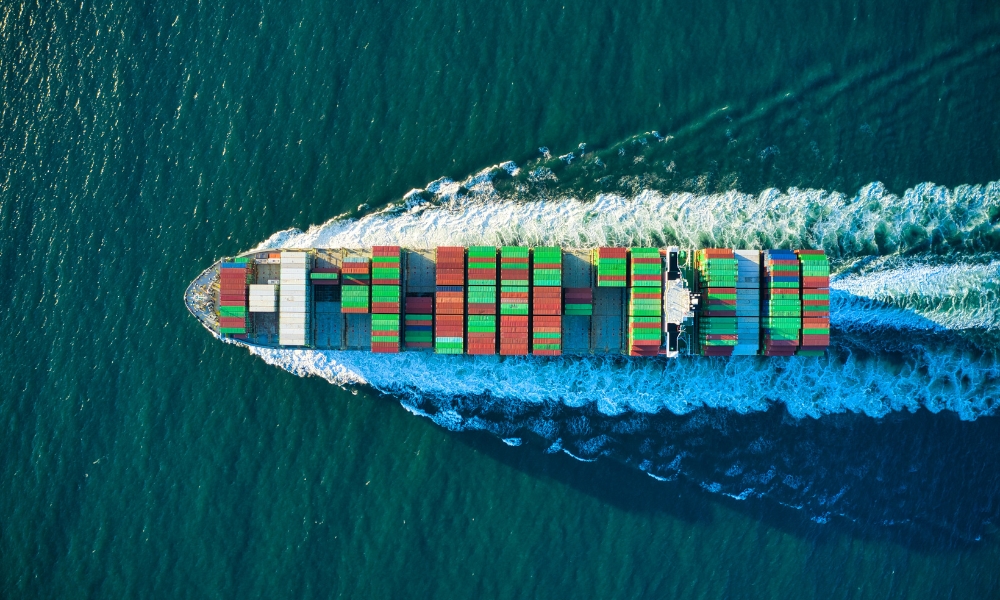 Classification society DNV on Wednesday (15 November) released a statutory news for ship owners and managers on the upcoming regulations dictating bunker fuel properties including the Mediterranean Sea becoming an ECA for SOx in 2025:
Two new MARPOL regulations dictating fuel properties are due to take effect in 2024 and 2025. This includes the Mediterranean Sea becoming an ECA for SOx in 2025, and the Arctic banning the use and carriage for use of HFO, which will take effect in 2024. More about this in this statutory news.
Mediterranean Sea – new ECA for SOx
As of 1 May 2025, the Mediterranean Sea will effectively become an Emission Control Area (ECA) for sulphur oxides (SOx) under MARPOL Annex VI Regulation 14. This implies that from then on when operating in the Mediterranean Sea, the sulphur content of the fuel used on board shall not exceed 0.10%, unless using an exhaust gas cleaning system (EGCS) ensuring an equivalent SOx emission level.
This is believed to significantly reduce ambient levels of air pollution in the Mediterranean Sea and in the Mediterranean coastal states, providing benefits to human health and the environment.
At present, the other SOx ECAs under MARPOL are the Baltic Sea, the North Sea, the North American and the United States Caribbean Sea ECAs. In the future, we may see the designation of other SOx ECAs as well. One candidate may be a North-East Atlantic Ocean ECA linking the existing ECAs in the Baltic Sea and North Sea with the Mediterranean ECA.
Arctic waters – prohibition on the use and carriage for use of HFO
From 1 July 2024, heavy fuel oil (HFO) may no longer be used or carried as domestic fuel in bunker tanks when in Arctic waters, with some exceptions:
Ships engaged in securing the safety of ships, search and rescue operations, or dedicated to oil spill preparedness and response are exempted.
Ships subject to Regulation 12A of MARPOL Annex I (oil fuel tank protection) or Regulation 1.2.1* of Part II-A of the Polar Code may use and carry HFO until 1 July 2029.
when operating in domestic waters under the sovereignty or jurisdiction of their flag state may be temporarily waived until 1 July 2029.
HFO in this context implies fuel oil having a density at 15°C higher than 900 kg/m3 or a kinematic viscosity at 50°C higher than 180 mm2/s. It has been discussed whether to also include the pour point as an additional qualifier in the future, but this has not yet been concluded.
The cleaning or flushing of bunker tanks or pipelines is not required after using HFO to prepare for operation within Arctic waters. HFO carried as cargo on tankers is not affected by this regulation.
Recommendations
To stay compliant, it is important to ensure that sufficient fuel with the appropriate sulphur content is available and that proper fuel changeover procedures are in place and implemented before entering the Mediterranean Sea. For ships entering Artic waters, it is essential to ensure that any remaining HFO is disposed of before entering unless the ship is exempted.
References
Photo credit: Venti Views on Unsplash
Published: 17 November, 2023
Argus Media: B30-MGO blend premium to MGO narrows to seven-month low
Premium of marine biodiesel with 30pc advanced Fame and 70pc marine gasoil (MGO) in ARA on a dob basis to conventional MGO narrowed to $4.92/t on 13 September, its lowest since February.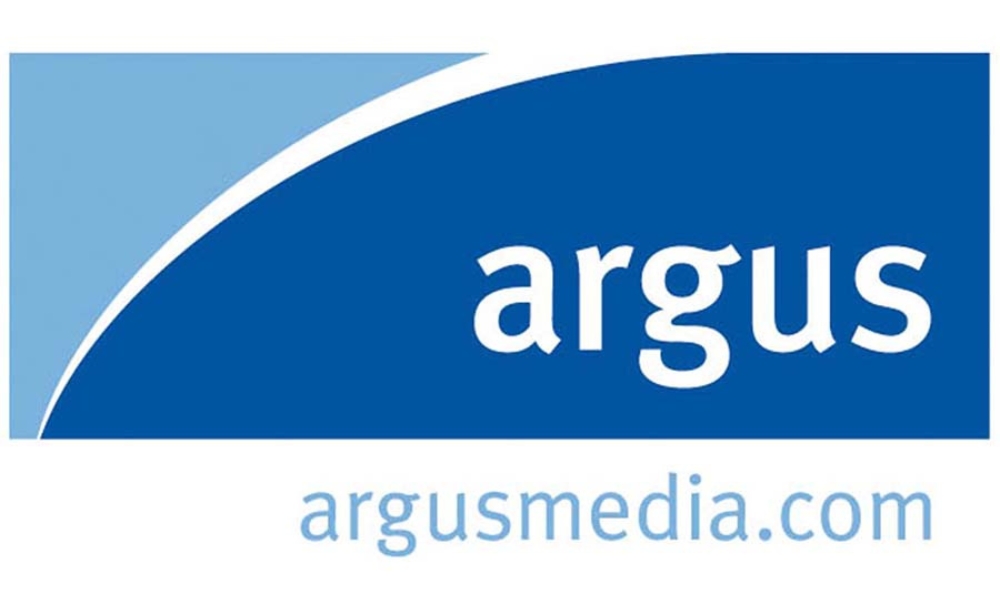 The premium of marine biodiesel with 30pc advanced fatty acid methyl ester (Fame) and 70pc marine gasoil (MGO) in ARA on a dob basis to conventional MGO narrowed to $4.92/t on 13 September, its lowest since February.
14 September 2023
Marine biodiesel blends with MGO as the conventional fuel component may gain traction ahead of the EU emissions trading system (ETS) scheme which begins next year. Shipowners looking to minimise their ETS costs may turn to the marine biodiesel blend. Argus calculations showed that a B30 blend comprising Fame and MGO was assessed at a $79.95/t discount to conventional MGO when CO2 ETS costs are factored in, the lowest recorded since 1 February.
Some participants have told Argus that it may become more cost-efficient to utilise marine biodiesel blends with MGO for vessels without scrubbers in Emission Control Areas (ECA). ECA zones limit the sulphur content of fuels vessels can burn to 0.1pc, with the Mediterranean being the latest addition to ECA zones globally. Market participants reported sufficient supply of the B30 MGO blend in ARA. But some noted tighter prompt availability of the blended product, reporting a required notice period of 7-10 days for delivery by barge.
Conventional dob MGO prices in ARA averaged an outright price of $932.28/t so far this month, a $47/t increase on August's average. At this level, MGO was at its highest monthly average since November 2022. MGO values firmed in recent sessions on the back of tight gasoil supply in the region. Tighter gasoil supply may incentivise refiners to redirect distillate blendstocks away from the MGO pool towards diesel products that generally command a higher premium. Market participants have also reported tightening availability of MGO in recent sessions because of lower supplies of blending components at the hub.
By Hussein Al-Khalisy
Photo credit and source: Argus Media
Published: 18 September, 2023
Argus releases paper on biofuels bunker demand from EU ships without scrubbers to rise in 2024
Biofuel demand for bunkering from vessels without scrubbers could increase in northwest Europe when ships travelling in EU territorial waters will have to pay for CO2 emissions starting 2024.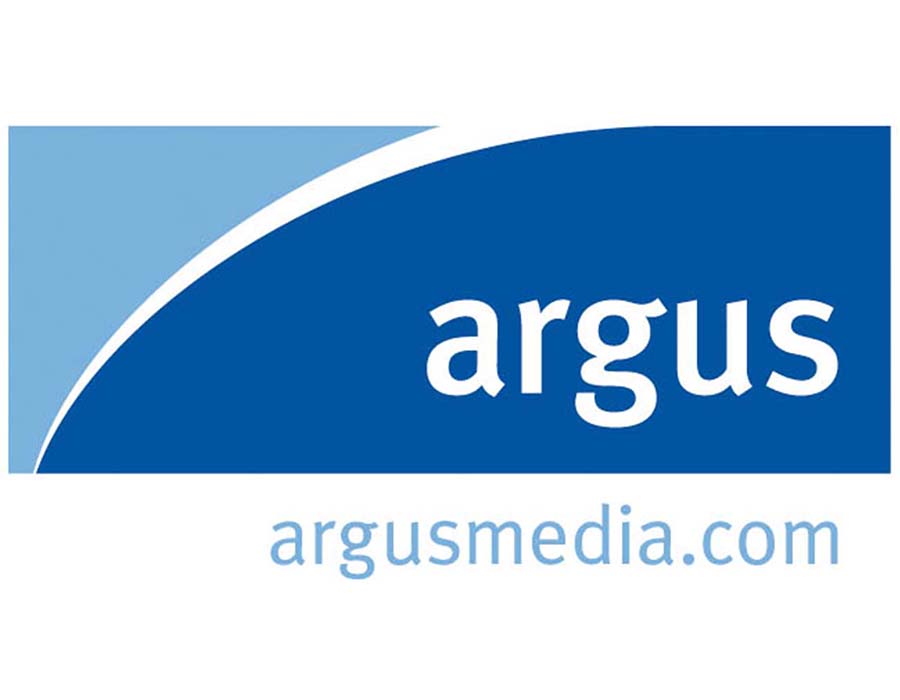 Argus Media on Thursday (11 May) released a white paper titled NW Europe biofuels bunker demand from ships without scrubbers to rise in 2024 on biofuel demand from vessels without scrubbers in EU territorial waters when they will have to pay for their CO2 emissions starting next year.
Argus said as a result of the move, demand for biofuels for bunkering from vessels without scrubbers could increase in northwest Europe. By contrast, vessels with scrubbers could continue to burn high-sulphur fuel oil (HSFO) in the region.
Ships operating in the EU territorial waters will have to pay for 40pc of their CO2-equivalent emissions from 2024, 70pc from 2025, and 100pc from 2026.
It said vessels travelling in the northwest Europe emission control areas (ECA) with no scrubbers could switch from burning MGO to B100 in 2024. The added CO2 emissions cost could drive the price of MGO at a premium to B100.
By contrast, vessels travelling in the northwest Europe ECA, with installed scrubbers, could continue to burn HSFO in 2024.
The whitepaper also highlights biofuel for bunkering subsidies in Rotterdam as well as prices for Singapore B24 biofuel for bunkering being priced at a premium to Rotterdam B30 and B20.
Note: The full Argus Media whitepaper titled NW Europe biofuels bunker demand from ships without scrubbers to rise in 2024 can be found here.
Photo credit: Argus Media
Published: 12 May, 2023