ITF/OCED assess Japan's goal to be LNG bunkering hub
'LNG has advantages over conventional fuels but is not the ideal solution to reduce CO2 emissions from ships.'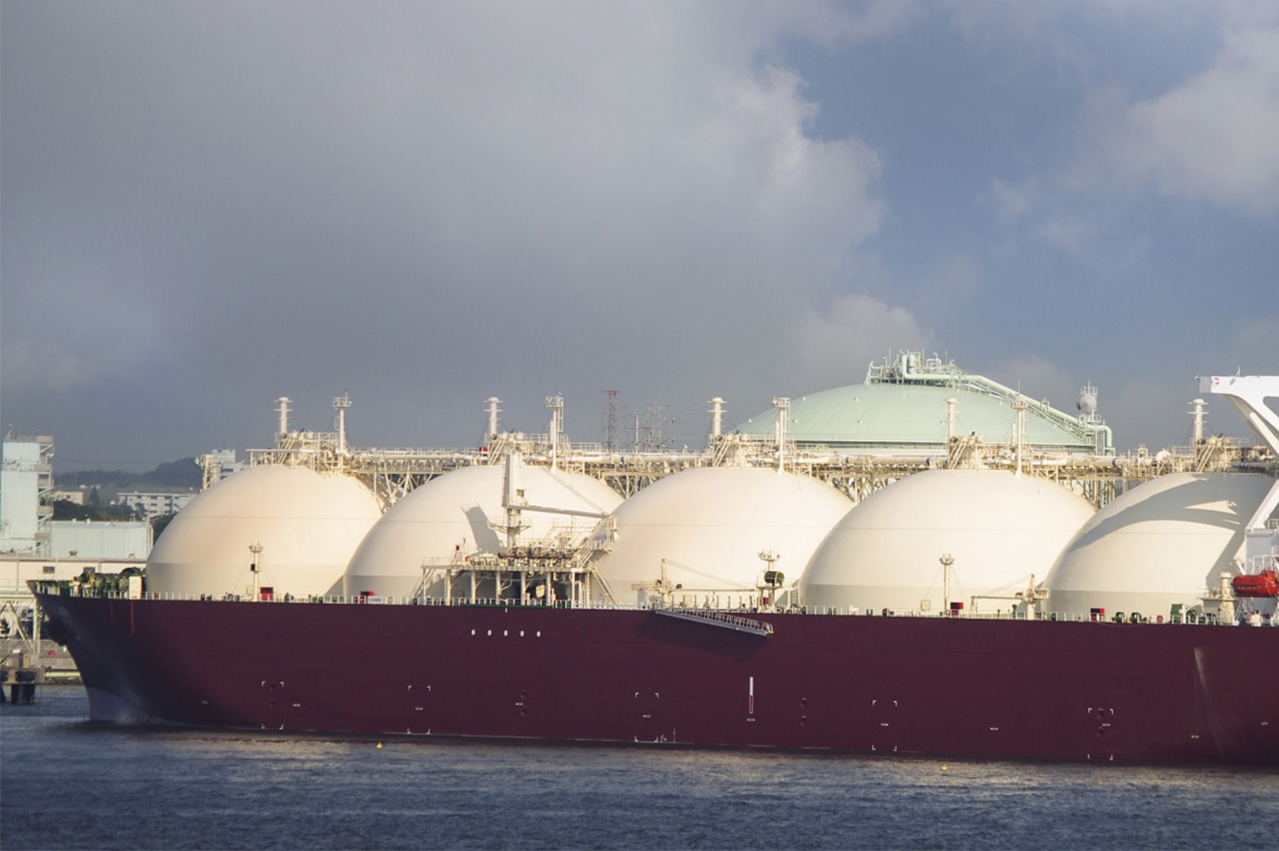 The International Transport Forum, an organisation within the Organisation for Economic Co-operation and Development (OECD), in late April published a policy analysis report to assess Japan's ambition to become an international bunkering hub for liquefied natural gas (LNG).
The report Fuelling Maritime Shipping with Liquefied Natural Gas: The Case of Japan is based on desk research and focuses specifically on bunkering facilities in the Tokyo Bay area, notably the Port of Yokohama.
In summary, it noted the success of Japan's depending on four conditions:
Uptake of LNG as ship fuel
There are currently 118 LNG fuelled vessels in the world and the number is expected to grow and almost double by 2020. A trend of LNG-fuelled vessels will increase the prospects for bunkering of LNG-fuelled ships on main East-West trade lanes. Competitive LNG prices can further incentivise alternative fuel investment strategies by firms.
Availability of LNG bunkering facilities worldwide
Ship-owners and operators will need a network of ports where they can take on board LNG. These facilities are becoming increasingly available in Europe, and to a lesser extent in North America and Asia.
Recent and future emissions regulations
Stricter requirements in Emission Control Areas as of 2015 have boosted LNG-fuelled coastal shipping in Northern Europe and North America. The global 0.5% sulphur cap from 2020 will likely drive the use of LNG fuelled ships in other parts of the world as well.
Strategic location close to trade routes
The Port of Keihin (Yokohama, Tokyo and Kawasaki), which has developed the technical and infrastructure requirements for LNG bunkering, is located at one end of the North Pacific trade route as a first port for loading and unloading. This gives it a locational advantage to become a major LNG bunkering hub.
According to the report, Japan has the potential to become a major LNG bunkering hub. However, some uncertainties exist.
"Emission regulations have so far focused on reducing SOx and NOx emissions from ships, but will soon target maritime greenhouse gas emissions as well," it says.
"In that context, LNG has advantages over conventional fuels but is not the ideal solution to reduce CO2 emissions from ships."
It explains that LNG can reduce carbon dioxide emissions by 20%, but the use of the material also presents a risk of methane slip, which is the releases of methane from unburnt gas in the engine exhaust.
Further, handling of LNG at each stage of the supply chain leads to fugitive emissions. Global standards on the safe handling of LNG on the shore side will also be required.
"The analysis confirms the strategic importance for Japan to invest in LNG bunkering facilities in anticipation of the 0.5% global sulphur cap," it concludes.
"The sulphur regulations in the Emission Control Areas in Northern Europe have generated orders and deliveries for LNG-fuelled ships operating in coastal trades.
"With the sulphur cap imminent, this might also happen in Japan. Given its current level of infrastructure, experience and geographical position, Japan will most likely secure a competitive advantage vis-à-vis other Asian ports that are developing similar bunkering facilities for LNG.
"With these in place, the ports in the Tokyo Bay area in particular will strengthen their current position as key regional and international ports and enable the emerging East-West traffic by LNG-fuelled ships traffic to trade in Japan."
A full copy of the report is available in the link below:
https://www.itf-oecd.org/sites/default/files/docs/maritime-bunkering-lng-japan.pdf
Photo credit: ITF/OCED
Published: 30 April, 2018

DNV awards AiP to China Merchants Jinling Shipyard for world's largest PCTC design
DNV has awarded an Approval in Principle certificate to China Merchants Jinling Shipyard (Nanjing) for its 11,000-CEU capacity LNG-fuelled PCTC design at Marintec China trade fair.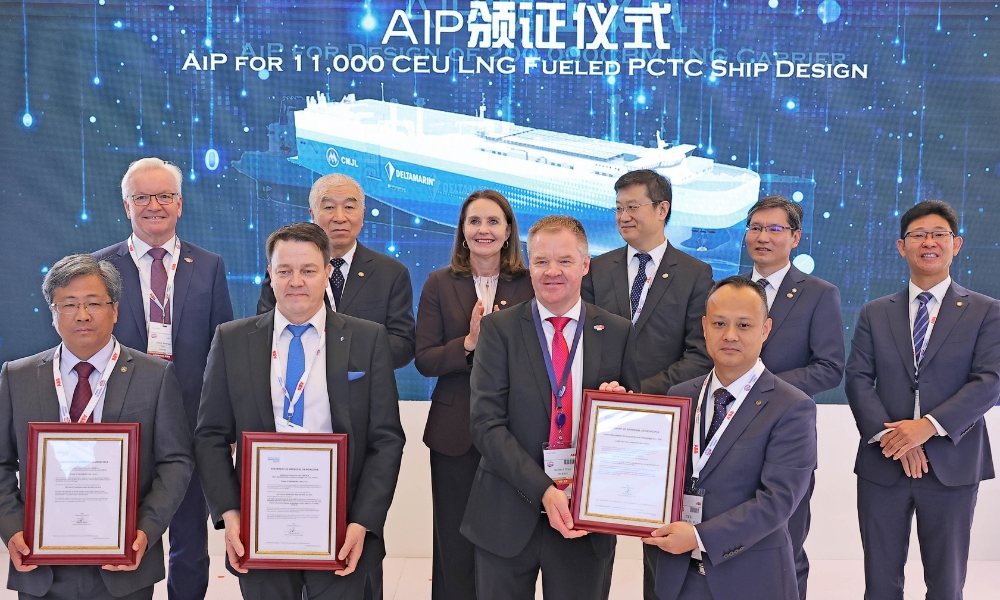 Classification society DNV on Wednesday (6 December) said it has awarded an Approval in Principle (AiP) certificate to China Merchants Jinling Shipyard (Nanjing) Co., Ltd. for its 11,000-CEU capacity LNG-fuelled pure car and truck carrier (PCTC) design at the Marintec China trade fair.
Recognized as the world's largest PCTC, the 234m long and 40m wide ship will have 14 decks allowing 11,000 car equivalent units (CEUs) to be stored simultaneously, which not only increases efficiency but also reduces the transport cost per vehicle.
By implementing a combination of decarbonization measures, the so-called "Super Large Smart Green 11,000" design will result in a significant reduction in carbon emissions, in line with the stringent requirements of the Energy Efficiency Design Index (EEDI) Phase 3 and NOx Tier III. The PCTC will use LNG as its primary fuel and will be equipped with a 4,200cbm LNG storage tank.
With the assistance of ship designer Deltamarin, the hull line of the vessel has been optimised through numerous CFD calculations and ship model tests. Additional energy-saving features include a stern flow optimization device and an air lubrication system, which effectively minimise resistance and reduce the required propulsion power. The integration of hybrid propulsion systems and solar power further underlines the commitment to reducing energy consumption.
"We expect the market for electric vehicles to continue to grow, driving demand for PCTCs. Scale, energy efficiency and low carbon fuel are key to reducing emissions from the transport of these vessels. As a leading class for car carriers, DNV is honoured to be entrusted with the assessment of this next generation of car carriers and we look forward to working with China Merchants to bring these vessels to the water," said Norbert Kray, Regional Manager Greater China at DNV Maritime.
According to China Merchants, the shipyard is already in discussions with potential customers for the 11,000 CEU PCTC.
Photo credit: DNV
Published: 7 December, 2023
China: ClassNK AiP issued to SDARI for three vehicle carrier designs with alternative fuel propulsion
ClassNK has issued AiPs for ammonia ready, methanol dual fuel and ammonia dual fuel vehicle carriers which were developed by Shanghai Merchant Ship Design & Research Institute.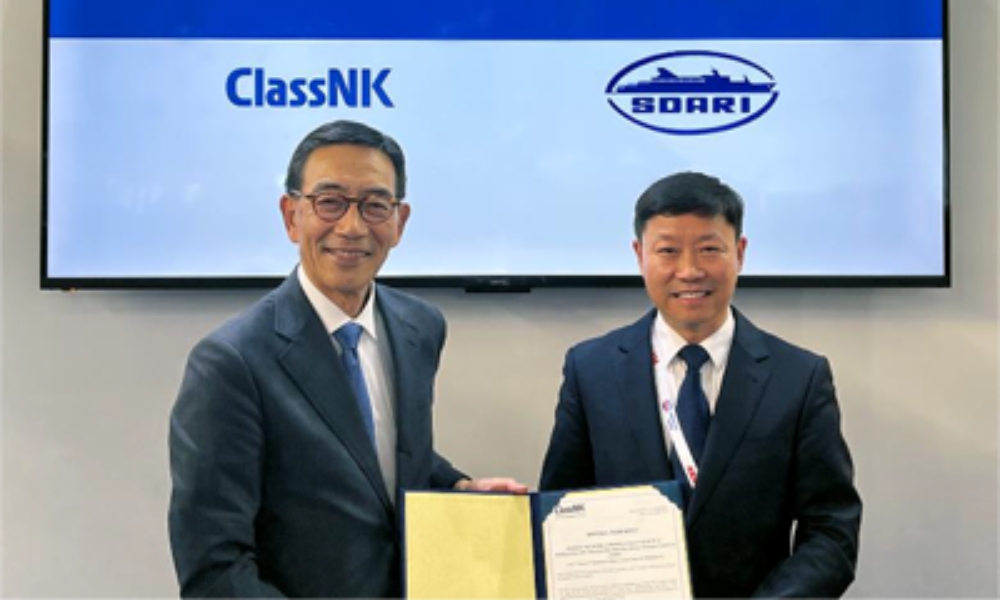 Classification society ClassNK on Wednesday (6 December) said it has issued Approvals in Principle (AiPs) for three vehicle carrier designs developed by Shanghai Merchant Ship Design & Research Institute (SDARI) at Marintec China 2023.
The first AiP acknowledged an ammonia ready, LNG dual-fuel vehicle carrier with a capacity of 7,000 CEU, a significant first in China's independently developed design. SDARI integrated the GTT MARK III Flex containment system for LNG and ammonia fuel storage to maximise the cargo capacity efficiently.
ClassNK also granted AiPs for both methanol dual-fuel and ammonia dual-fuel vehicle carriers, each with a capacity of 10,000 CEU, which is envisioned to lead the development of ultra-large vehicle carriers.
'SDARI has created these three models exemplify the new generation of green vehicle carriers, adaptable to various alternative fuel options and catering to future market demands," ClassNK said in a statement.
"ClassNK has engaged in SDARI's development projects, and carried out its review in accordance with the relevant standards, including its latest structural rules Part C and Guidelines for Ships Using Alternative Fuels."
"Marking the AiPs as the milestone, ClassNK is committed to further providing expertise to assist the design firm's initiative in expanding the industry's pathway for the transition to decarbonisation."
Photo credit: ClassNK
Published: 7 December, 2023
KPI OceanConnect, Titan, and SFL join forces on milestone LNG bunkering operation
Trio collaborated to successfully complete the first LNG bunkering operation for SFL's newly built car carrier, "Emden", in Port of Emden.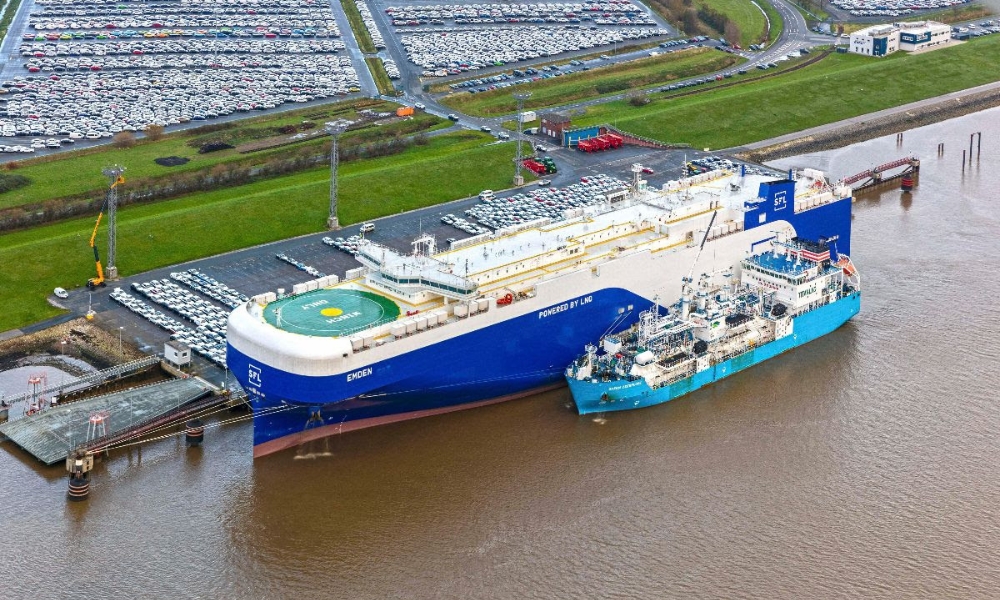 KPI OceanConnect, on Tuesday (5 December) said it has collaborated with Titan Clean Fuels, and shipowner SFL to successfully complete the company's first LNG bunkering operation for the newly built car carrier, Emden, taking place in the Port of Emden.
Michael Schaap, Commercial Director, Titan, said: "Demand for LNG is rising as it is becoming a mainstream fuel since it is widely available today and enables ship operators to reduce emissions now. This operation highlights our commitment to consistently serve our clients as a trustworthy provider of cleaner fuels and we look forward to continuing to enhance our LNG and bio-LNG bunkering capabilities as the market grows, enabling us to supply (bio)LNG to even larger vessels."
Jesper Sørensen, Global Head of Alternative Fuels and Carbon Markets, KPI OceanConnect, said: "We are incredibly proud of the trust displayed in us by a forward-thinking owner such as SFL, and delighted to have partnered with a world-class supplier, Titan, to complete this supply of 3,000 CBM of LNG. This significant achievement underscores KPI OceanConnect's unwavering commitment to supporting the growing role of LNG in the shipping industry's energy transition. The operation marks our inaugural LNG deal for a car carrier – testament to the company's dedication to advancing sustainability through partnerships up and down the supply chain."
"Partnership plays a key role, not just in the development of future alternative fuels, but also in the delivery of those already available in the market. Cooperation between fuel providers and buyers in the market is essential to supporting capacity growth and, crucially, immediately reducing greenhouse gas emissions from the industry."
Photo credit: KPI OceanConnect
Published: 6 December, 2023