IBIA comments on IMO's GHG strategy to MEPC 78
It is clear from MEPC 78 that revision of IMO's initial GHG Strategy to decide on levels of ambition and discussions on further regulations to meet those ambitions will be challenging, says IBIA.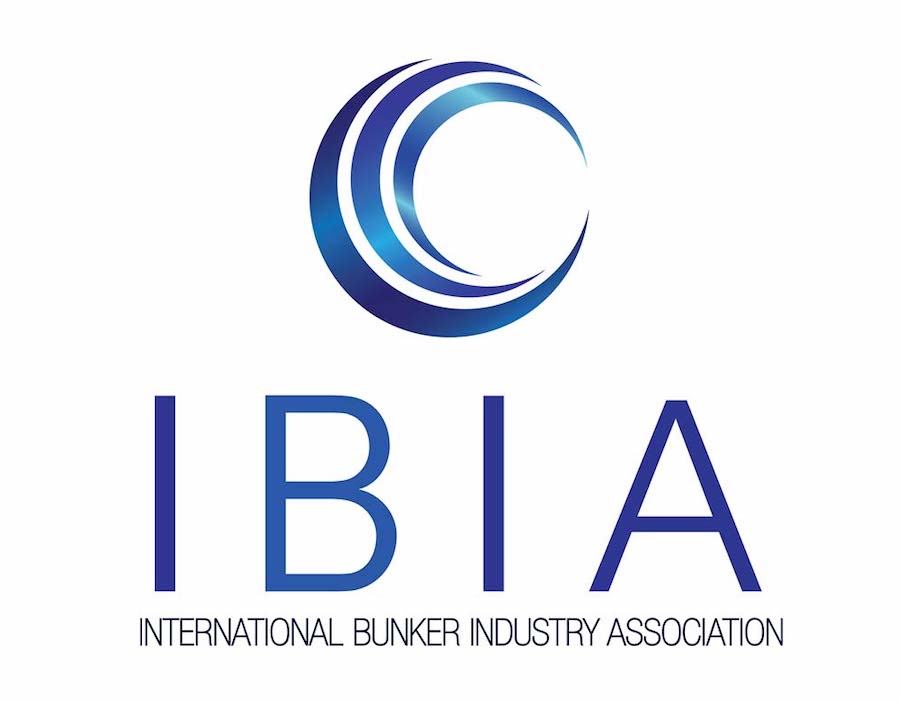 The International Bunker Industry Association (IBIA) on Tuesday (14 June) published an article commenting on IMO's GHG strategy revision, including IMO's levels of ambitions (GHG reduction targets), that were discussed at MEPC 78:
There are strong signals that the revision of the IMO's Initial Strategy on the reduction of GHG emissions from shipping will bring much more ambitious targets, significantly speeding up the sector's transition to a carbon-neutral future. Agreement on the revised IMO GHG Strategy is still some way off.
The IMO's Marine Environment Protection Committee continued discussions on the revision of IMO's greenhouse gas (GHG) strategy at its 78th session last week (MEPC 78, 6-10 June), making no decisions, but after intense debate agreed to holding to hold an intersessional GHG working group (ISWG-GHG 13) before the next session (MEPC 79, 12-16 December 2022). The revised strategy is due to be approved at MEPC 79 with a view to adopting a revised strategy in mid-2023 at MEPC 80. There will be further sessions of the working group prior to MEPC 80 as well.
MEPC 78, like MEPC 77, once again saw a large number of Member States supporting a complete phasing out of GHG emission from shipping by 2050, compared to the current 50% reduction target. 
There were also proposals to strengthen the level of ambition for 2030, and to introduce additional milestones with targets to be met between 2030 and 2050.
There was, however, opposition to this approach from a significant number of Member States. They argued that it is premature to strengthen 2030 targets, that phasing out GHG from shipping by 2050 is not a realistic target, and would have a heavy impact on international trade and possible restrict trade. 
The impacts on developing states from the costs associated with the energy transition was stressed again and again. Increased freight rates as ships face higher fuel bills, and the cost of setting up production and supply infrastructure for carbon neutral fuels are major concerns.
Moreover, there were calls for the revision of the IMO's GHG strategy to be evidence-based, not just focusing on targets, with a need for more data and a feasibility study before setting realistic goals.
The above, in a nutshell, summarises some of the main lines of division between Member States at the IMO. There are also varying views on the specific policies to support the IMO's levels of ambitions (GHG reduction targets), such as how to calculate emissions from shipping (well to wake, or only tank to wake); the exact form, function and magnitude of market-based measures; and various other proposals for regulations to put shipping and the marine fuel supply industry on a path to reach short, mid-term and long-term GHG reduction targets.
IBIA took the floor during MEPC 78 to express our views on some of these issues.  
Regarding the calls for the revision of the IMO's GHG strategy to be evidence-based, IBIA's IMO representative, Unni Einemo, said: "We recognise the desire and need for analysis, reviews and impact assessments associated with the IMO's GHG strategy, but we must also recognise that it is not possible at this stage to fully and accurately predict availability of solutions in 2050, or the full impact of 2050 reduction targets. Nevertheless, various stakeholders need clear targets to reach for; we need that certainty to have confidence in the investments required. The IMO has committed to adopting a revised GHG Strategy in 2023, so we believe an ISWG dedicated to this subject will be needed to make progress, which is evident from the various concerns raised. Moreover, agreeing now to dedicate an ISWG to the revision of the IMO GHG Strategy does not pre-empt the outcome."
IBIA has not stated a specific position regarding the level of ambition for 2050, but we have noted the proposals for a "zero emissions" target, and therefore lent our support to a proposal from ICS.
Einemo told MEPC 78: If, as many have proposed, the revised GHG strategy ends up with an ambition to completely phase out GHG emissions from international shipping by 2050, we support the change of terminology to using "net zero" GHG emissions as outlined in MEPC 78/7/2 by ICS. This gives the flexibility to take full well to wake lifecycle emissions into account, which we see as a crucial element to ensure the IMO's GHG policy is holistic and not causing increased GHG emissions elsewhere."
IBIA also took the opportunity to comment on other proposals.
"Regarding MEPC 78/7 by the WSC, this document contains several elements that could help us in the task of reducing GHG emissions from shipping. For example, the idea of Green Corridors could be aligned with proposals for the phasing in of a GHG fuel standard, which in our view is an element that will be needed to send a clear demand signal.
In a similar vein, we note with interest the proposal in paragraph 16 of MEPC 78/7/24 by the US, to consider new formulations for the levels of ambition, such as calling for a percentage share of the deep-sea fleet to run on zero-emission fuels.
Both the Green Corridor concept and the US proposal would work alongside the idea of combining a GHG fuel standard requirement with pooling, meaning a group of ships could achieve such targets rather than individual ships. Pooling could provide the same overall net emission reductions from international shipping, but facilitate a gradual uptake in the global fleet of fuels and technologies that cannot be used directly by existing ships due to major technical barriers.
We wonder if there is also a way to combine pooling and Green Corridors with elements proposed by Japan in MEPC 78/7/5 to reward early adopters of low or zero emission ships, to provide incentives for first movers.
Combining these various elements could serve the purpose of providing certainty of demand for those investing in production and supporting supply infrastructure of carbon-neutral fuels and technologies, while achieving specific GHG reduction targets for the global fleet in a way that allows the gradual phasing in of ships that are ready to use new fuels and technologies," Einemo told MEPC 78.
It is clear from MEPC 78 that the revision of the IMO's initial GHG Strategy to decide on levels of ambition will be challenging, as will discussions on the further regulations that will be needed to meet those ambitions.
Photo credit: IBIA
Published: 17 June, 2022
China: Cosco Shipping and bp to explore collaboration in methanol bunker fuel 
Duo signed a MoU in Shanghai to expand their scope of strategic cooperation into new areas including lubricant supply, methanol bunker fuel supply for bunkering and offshore wind supply chain.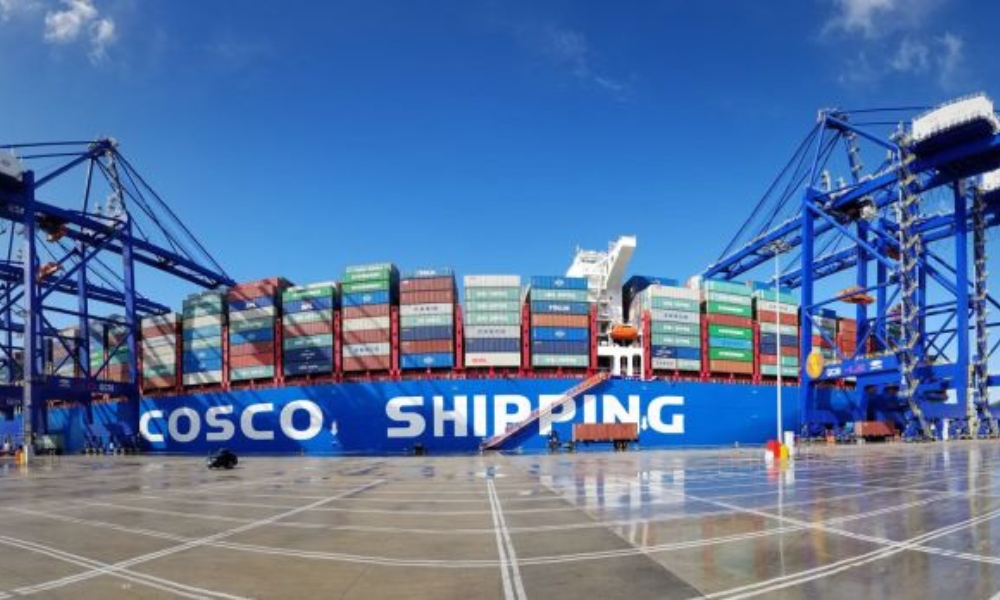 Cosco Shipping on Thursday (7 December) said it has signed  a Memorandum of Understanding (MoU) with bp to expand their scope of strategic cooperation into new areas on 5 December in Shanghai.
"This includes Castrol Marine lubricants and hydrocarbons transportation, offshore equipment as well as exploring collaboration opportunities in areas such as methanol supply for bunkering and offshore wind supply chain," Cosco said.
"Together, both parties will further capitalize on the business advantages of both parties, enhance synergies, and achieve complementary advantages and common development."
William Lin, bp Group Executive Vice President, and Lin Ji, Executive Vice President of COSCO SHIPPING, witnessed the signing. Simon Yang, bp Group Senior Vice President and bp China President, and Chen Wei, Deputy Head of the Operations Division of COSCO SHIPPING, signed the document on behalf of the two parties.
Cosco said bp has been operating in China since the early 1970s and is one of the leading foreign-invested companies in China's energy industry.
"bp and Cosco Shipping have a longstanding history of cooperation, including the transportation of energy products, offshore equipment manufacturing services, and the supply of marine fuels and lubricants," it added.
Photo credit: Cosco Shipping
Published: 11 December, 2023
Maersk to deploy first large methanol-powered vessel on Asia-Europe trade lane in 2024
Ship will enter service on the AE7 string connecting Asia and Europe, which includes port calls in Shanghai and Tanjung Pelepas in Malaysia, with Ningbo in China, being its first destination.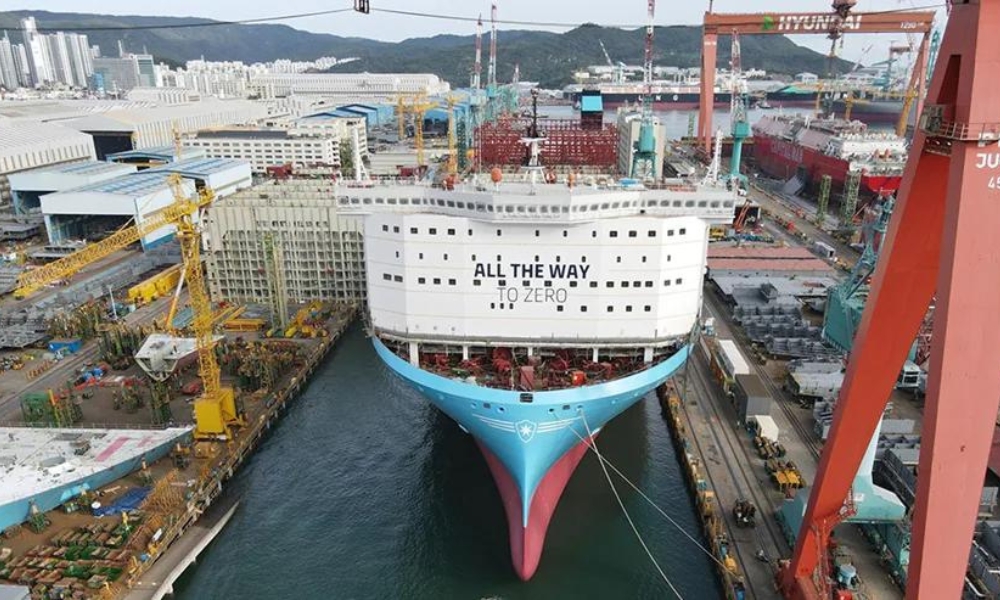 A.P. Moller - Maersk (Maersk) on Thursday (7 December) said it was about to launch the first of its 18 large methanol-enabled vessels currently on order.
On 9 February 2024, the ship will enter service on the AE7 string connecting Asia and Europe, which includes port calls in Shanghai, Tanjung Pelepas, Colombo and Hamburg, with Ningbo, China, being its first destination.
"The container vessel built by Hyundai Heavy Industries (HHI) in South Korea has a nominal capacity of 16,000 containers (TEU) and is equipped with a dual-fuel engine enabling operations on methanol as well as biodiesel and conventional bunker fuel," the firm said.
Maersk added it has secured sufficient green methanol to cover the vessel's maiden voyage and continues to work diligently on 2024-25 sourcing solutions for its methanol-enabled vessel fleet.
"Deploying the first of our large methanol-enabled vessels on one of the world's largest trade lanes, Asia - Europe, is a landmark in our journey towards our Net-Zero target. With the vessel's capacity of 16,000 containers, this will make a significant impact in our customers' efforts to decarbonise their supply chains, and we are looking forward to introducing more methanol-enabled vessels on this and other trades during 2024," Karsten Kildahl Chief Commercial Officer at Maersk, said.
Ahead of its deployment, the vessel will be named at the shipyard in end January 2024. The following two sister vessels will be deployed in the first half of 2024 with naming events taking place in Yokohama, Japan, and Los Angeles, USA. Maersk said it was expected to take delivery of four additional sister vessels in the second half of 2024.
At the time of deployment of the first large vessel, it will be the only second container vessel in the world that can sail on green methanol, the first being the feeder vessel Laura Maersk which entered service in September this year.
Overview of Maersk vessels on order
Maersk has 24 container vessels on order
All vessels currently on order will be equipped with dual-fuel engines and will be able to operate on green methanol
12 of the vessels on order have a capacity of 16,000 TEU (Twenty-foot Equivalent Unit containers)
6 of the vessels on order have a capacity of 17,000 TEU
6 of the vessels on order have a capacity of 9,000 TEU
Since 2021, Maersk has had a policy of only ordering new vessels able to operate on green fuels
About Maersk's AE7 service string
The AE7 string connects Asia and Europe through the Suez Canal
The AE7 string has the following port calls: Ningbo, Shanghai, Nansha, Yantian (all China), Tanjung Pelepas (Malaysia), Colombo (Sri Lanka), Port Tangiers (Morocco), Felixstowe (UK), Hamburg (Germany), Antwerp (Belgium), London Gateway (UK), Le Havre (France), Port Tangiers, Jeddah (Saudi Arabia), Abu Dhabi (UAE) and Jebel Ali (UAE)
Photo credit: A.P. Moller - Maersk
Published: 11 December, 2023
Alfa Laval to provide methanol fuel supply system for "Maersk Halifax" boxship 
Alfa Laval will support A.P. Moller-Maersk with installation of FCM Methanol low-flashpoint fuel supply system on board the 15,000 TEU container vessel, which is scheduled to take place by mid-2024.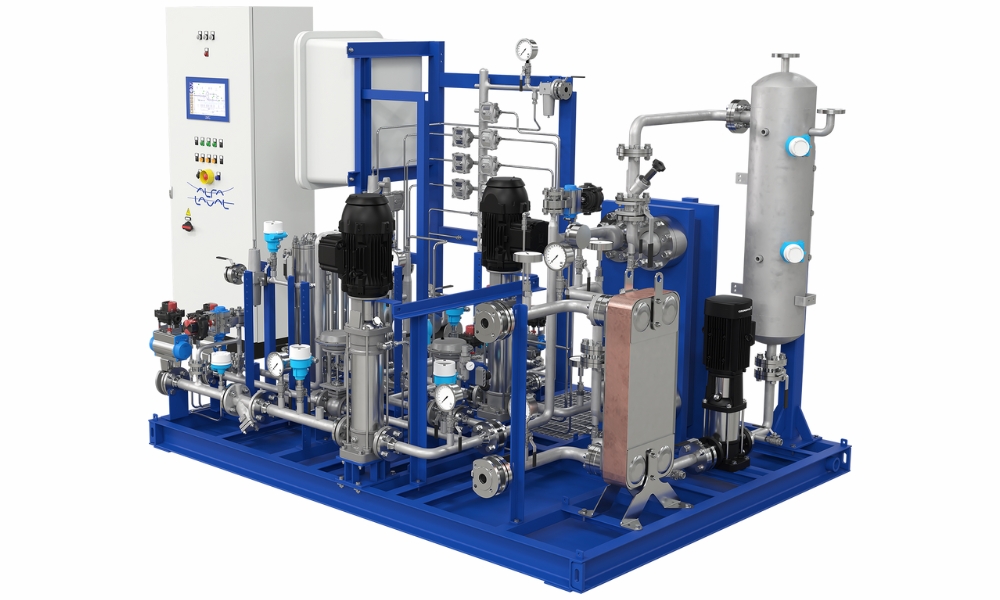 Alfa Laval on Thursday (7 December) said its fuel supply system FCM Methanol has been selected by Maersk for their methanol retrofit project to enable the container vessel Maersk Halifax to operate on methanol fuel.
The firm said the project stands as a significant achievement for both Alfa Laval and Maersk, underscoring the feasibility of retrofitting ships with the necessary equipment for methanol-based propulsion.
Alfa Laval will support A.P. Moller-Maersk (Maersk) with the installation of FCM Methanol low-flashpoint fuel supply system (LFSS) on board the 15,000 TEU Maersk Halifax. The retrofit is scheduled by mid-2024. This pioneering container vessel conversion will enable the vessel to sail on green methanol with dual-fuel capabilities.
"At Alfa Laval, we collaborate with the industry frontrunners in exploring and embracing innovative ways for decarbonization," said Viktor Friberg, Head of Marine Separation & Fuel Supply Systems, Alfa Laval.
"The project with Maersk gives us a unique opportunity to take up a new challenge - retrofitting our equipment for methanol use, for the first time. We are immensely proud to extend our expertise to this innovative retrofit project."
The project will involve adding a new fuel line for methanol alongside the traditional fuel line, respecting the existing space constraints and the tight time schedule. The retrofit of the FCM Methanol is a landmark project that requires advanced engineering and an understanding of the practical considerations of working with methanol.
"We have set an ambitious net-zero emissions target for 2040, and retrofitting of engines on our vessels to run on methanol is an important nut in our strategy. Retrofitting solutions to accommodate new fuel thereby enabling the engine to operate on methanol is a complex task that requires expertise, and we are happy to have Alfa Laval on board on this project," said Ole Graa Jakobsen, Head of Fleet Technology, A.P. Moller-Maersk.
With over 80 ships contracted, Alfa Laval added it has the longest experience in methanol FSS installation and service since 2015. It is the only system that has been powering methanol-fuelled vessels so far, with over 450 000 hours of operations.
Photo credit: Alfa Laval
Published: 11 December, 2023