IBIA and ISO provide key input on bunker fuel quality to IMO meeting
Both presented and participated in a Q&A to elaborate on their joint paper where they explained why it is considered unadvisable to regulate oil fuel parameters other than flashpoint.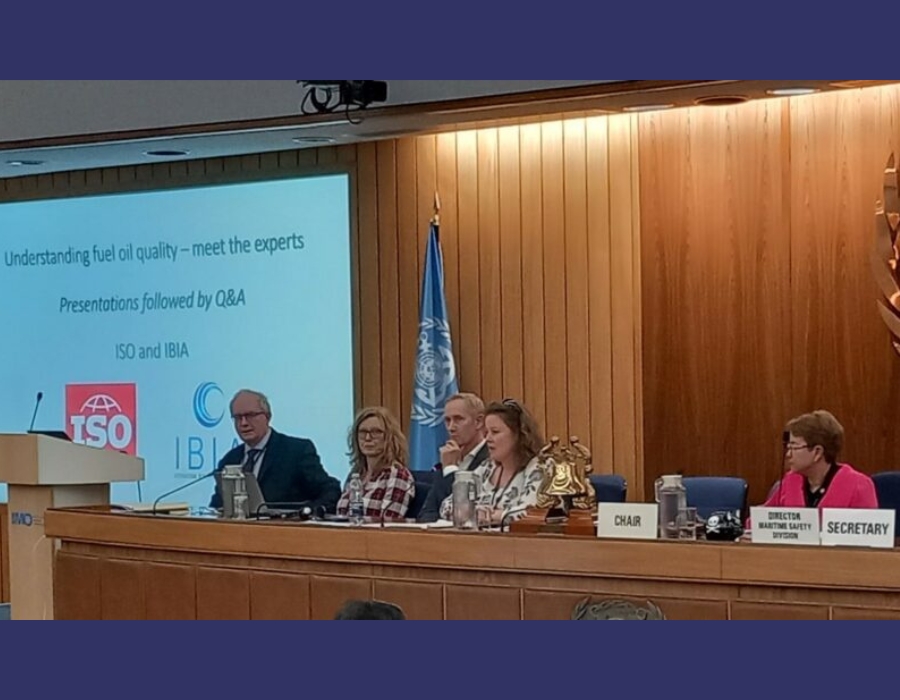 The International Bunker Industry Association (IBIA) on Tuesday (13 June) released an article on IBIA and International Organization for Standardization (ISO) providing presentations followed by a Q&A to elaborate on the subjects covered in their joint paper: 
IBIA and ISO made a real impact at the IMO's recent Maritime Safety Committee meeting, MSC 107 (31 May to 9 June), where we provided presentations followed by a Q&A session to elaborate on the subjects covered in our joint paper, MSC 107/6/4. It was a great opportunity to bring more clarity to long-running discussions on fuel oil safety at the IMO, and it was very well received by IMO delegates who found our session very informative.
In MSC 107/6/4, IBIA and ISO described why we would not recommend making the ISO 8217 standard mandatory (one of the proposals under discussion at MSC 107). Our paper also outlined test precision principles as per ISO 4259, and explained why it is considered unadvisable to regulate oil fuel parameters other than flashpoint due to uncertainties in establishing clear and consistent links between specific fuel parameters and the safety of ships.
Early on during MSC 107, on June 1, ISO and IBIA jointly held a session with the title "Understanding fuel oil quality – meet the experts" where we provided two presentations followed by a Q&A. IBIA's Director and IMO Representative Unni Einemo introduced the panel of experts and moderated the Q&A.
First up, Timothy Wilson, Principal Consultant Engineer at Lloyd's Register, provided key insights into the scope of ISO 8217. He explained how the primary objective of 8217 is to safeguard ships from operational issues, but that a fuel testing off-spec does not necessarily impose a significant risk for the ship. In fact, off-specs very rarely means that the fuel is "unusable" or "unsafe", but requires the engineers to understand the capacity of the ship to handle and manage the fuel safely.
Sharing test data from LR FOBAS from so far in 2023, he said 98.02% of distillate marine fuels met ISO 8217 specifications when taking into account the ISO 4259 test method precision application for the receiving ship. For residual fuel grades, the corresponding figure was 97.37% of all samples.
The most common off-specs include viscosity, water and sulphur. Analysing the data more closely, Wilson said only around 0.25% of total global off-specs for residual marine fuel grades were regarded as potentially problematic or even unusable fuels due to either significant offspecs for flashpoint (0.03%), cat fines (0.04%), water content (0.06%) or total sediment (0.12%).
Wilson shared that the next edition of ISO 8217 will see changes regarding categorisation, fuel stability, biofuels/FAME content, and an update on chemical compounds and test methodologies, in particular for Organic Chlorides.
Next, Charlotte Røjgaard, VeriFuel Global Business Director, did a presentation explaining the complexities of identifying clear cause and effect when a fuel has met ISO 8217 specifications, but the ship experiences operational problems. In these cases, fuel testing agencies are known to use advanced GCMS testing to try to identify if there are chemical compounds present that may be the culprit. She described how in some cases, such investigative testing has been successful in narrowing down the cause(s), but in other cases there was no consensus among fuel testing agencies about which chemical(s) were to blame, if any.
One of the difficulties stems from testing agencies using in-house methods. They can produce very different analysis results when testing the same fuel, both with regards to which chemical compounds they detect, and at which concentrations. This makes it hard to make meaningful comparisons and draw clear conclusions.
Unless there has been an operational problem, fuels will mostly not be subjected to GCMS tests, but Røjgaard shared data indicating that some of the chemical species often pointed to as the culprit were often also found in fuels that had caused no known operational problems. She said more research is needed into building a better understanding of how common specific chemical compounds are, whether they are in fact problematic and if so at what concentrations, or if they perhaps only cause operational issues under very specific onboard conditions.
In addition to Wilson and Røjgaard, Jeroen de Vos, Head of Quality at Peninsula and an IBIA board member, joined the expert panel for the Q&A with IMO delegates. A former employee of DNVPS and VPS, he too has deep knowledge of fuel quality testing, and all three panellists are members of the of ISO TC28/SC4/WG6, the technical committee overseeing the revision of the ISO 8217 marine fuel quality standard.
There were plenty of questions and comments from IMO delegates during the Q&A. The message from the expert panel was to highlight the importance of transparency and sharing information in an objective and constructive way. Ship operators can help by documenting the onboard experience, to establish if specific problems can be clearly linked to a specific fuel batch. Suppliers can help by providing more clarity and traceability on the supply chain. Testing agencies can help by sharing data with engine makers, authorities and organisations like CIMAC, and working toward finding standardised test methods.
Wilson also noted all the good work that has been made available to the industry to provide guidance on dealing with fuel quality since the introduction of the 0.50% sulphur limit in 2020. This included the ISO PAS  23263: 2019, the IMO's Ship Implementation Plan and other IMO guidelines, and the Joint Industry Guidance on the supply and use of 0.50%-sulphur marine fuel that was published in August 2019 (available on THIS LINK).
Related: IBIA proposals to IMO on bunker fuel safety and sampling guidelines
Photo credit: International Bunker Industry Association
Published: 21 June, 2023
Singapore retains titles as Best Global Seaport and Best Seaport in Asia
Port of Singapore has been named the "Best Global Seaport" for the third consecutive year and the "Best Seaport in Asia" for the 35th time at the 2023 AFLAS Awards.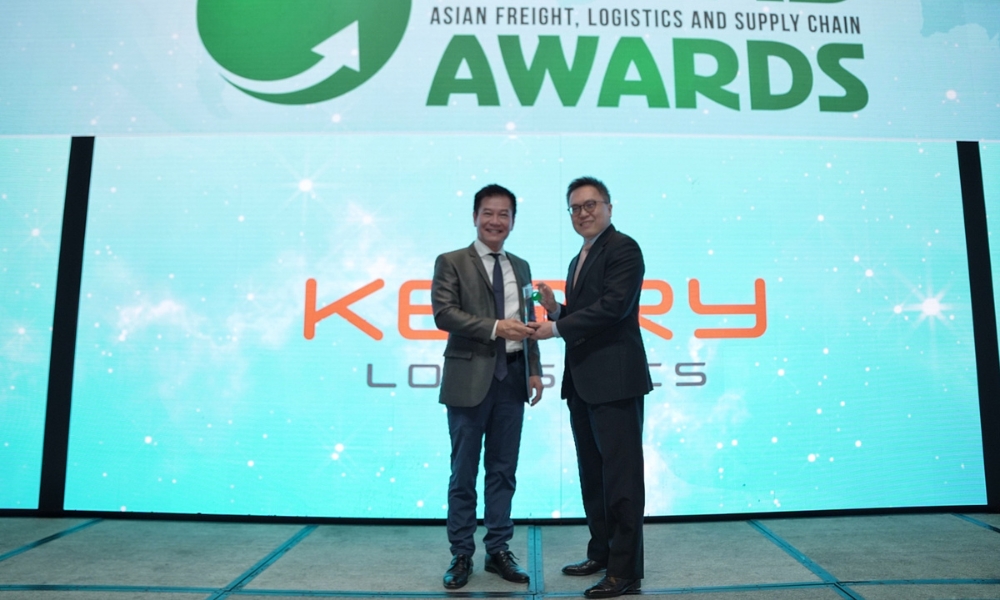 The Maritime and Port Authority of Singapore on Friday (29 September) said the Port of Singapore has been named the "Best Global Seaport" for the third consecutive year and the "Best Seaport in Asia" for the 35th time at the 2023 Asian Freight, Logistics and Supply Chain (AFLAS) Awards.
These accolades recognise the contributions by the Port of Singapore serving as a key node in the global supply chain, and Singapore's leadership in driving maritime decarbonisation and transformation.
The annual AFLAS Awards is organised by freight and logistics publication, Asia Cargo News, to honour leading service providers in the supply chain community for demonstrating leadership as well as consistency in service quality, innovation, customer relationship management and reliability. Winners were determined by votes cast by readers of the publication.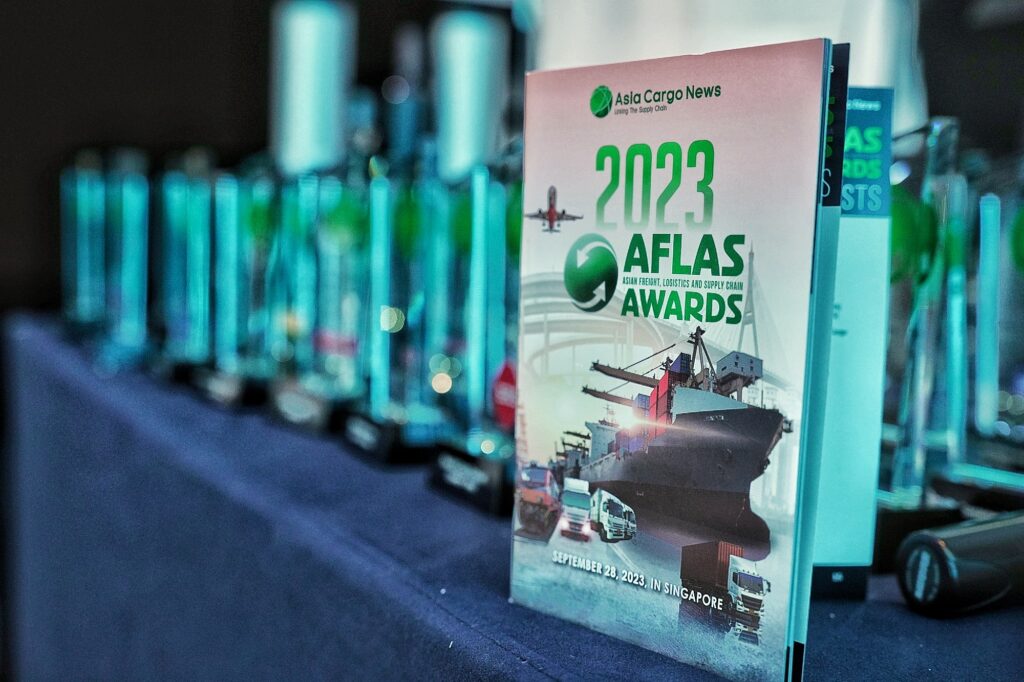 Mr Chee Hong Tat, Acting Minister for Transport and Senior Minister of State for Finance, said: "Singapore is honoured to be named the Best Global Seaport and Best Seaport in Asia. These awards are the result of the shared effort and strong collaboration between the Government, industry, unions and workers. We will continue to grow our port as an efficient, sustainable, and trusted node in global supply chains."
Mr Teo Eng Dih, Chief Executive of MPA, said: "These awards are testament to the partnership and collaboration between Maritime and Port Authority of Singapore (MPA) with industry and international partners, the research and enterprise community, as well as unions. MPA remains committed to fostering an environment that encourages enterprise, innovation, and talent development."
"We will continue to work with our partners to enhance Singapore's connectivity, advance digitalisation efforts, and accelerate the decarbonisation of international shipping in line with the 2023 IMO strategy on reduction of GHG emissions from ships."
Photo credit: Maritime and Port Authority of Singapore 
Published: 29 September, 2023
Melvin Lum appointed as KPI OceanConnect Global Accounts Commercial Director in Singapore 
Lum will take on the position of Commercial Director from Thomas Lee who was recently promoted to Head of APAC in a management restructure within KPI OceanConnect.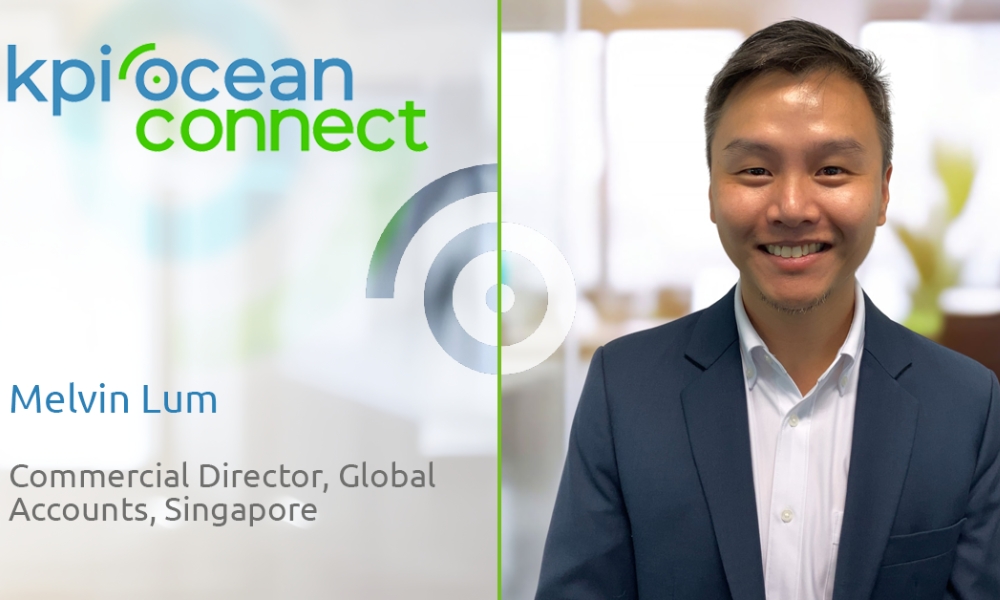 Global marine energy solutions provider KPI OceanConnect on Thursday (28 September) announced the appointment of Melvin Lum as Commercial Director for its Global Accounts team in Singapore.
Lum will take on the position of Commercial Director from Thomas Lee who was recently promoted to Head of APAC in a management restructure within KPI OceanConnect.
The Global Accounts team is an expert unit within KPI OceanConnect, specialised in providing long-term, tailored fuel strategy solutions to a portfolio of Key Accounts on a global scale. Dedicated regional teams located in London, Houston and Singapore work seamlessly across the world and around the clock to support their clients.
Lum joined KPI OceanConnect in 2021 as Senior Key Account manager and has made a significant contribution to the development of the team and optimisation of the daily operations of the unit in Singapore. Lum has vast experience across the supply chain and previously worked with TotalEnergies, Glencore and Global Energy Group prior to joining KPI OceanConnect.
Henrik Zederkof, Head of Global Accounts at KPI OceanConnect, said: "It is always a pleasure to witness the growth of our team members, and Melvin's progression is no exception. I have full confidence in Melvin's expertise, ability to lead the unit and dedication to his team. I look forward to seeing the progress of Melvin and his team, which will undoubtedly bring significant value to our numerous partners and the wider organisation."
"Melvin will assume a pivotal role within the Global Accounts management team, leveraging his extensive experience in supply chain management and profound insight into emerging technologies. In his new role, Melvin will further enhance our team's skill set, aligning them with our ongoing objectives of supporting our partners in their green transition and digitalisation endeavours."
Melvin Lum, Commercial Director of KPI OceanConnect Global Accounts in Singapore, said: "I am very appreciative of the support and confidence from our management team as I take on this exciting new role. I am enthusiastic to work with the team as we continue to deliver an exceptional experience to our partners and stakeholders with dedication, innovation and passion."
Photo credit: KPI OceanConnect 
Published: 29 September, 2023
TotalEnergies Marine Fuels renews ISCC EU certification for bio bunker fuel  
Firm's operations teams in Singapore and Geneva successfully renewed its ISCC EU sustainability certification for the supply of biofuel bunkers, says Louise Tricoire, Vice President.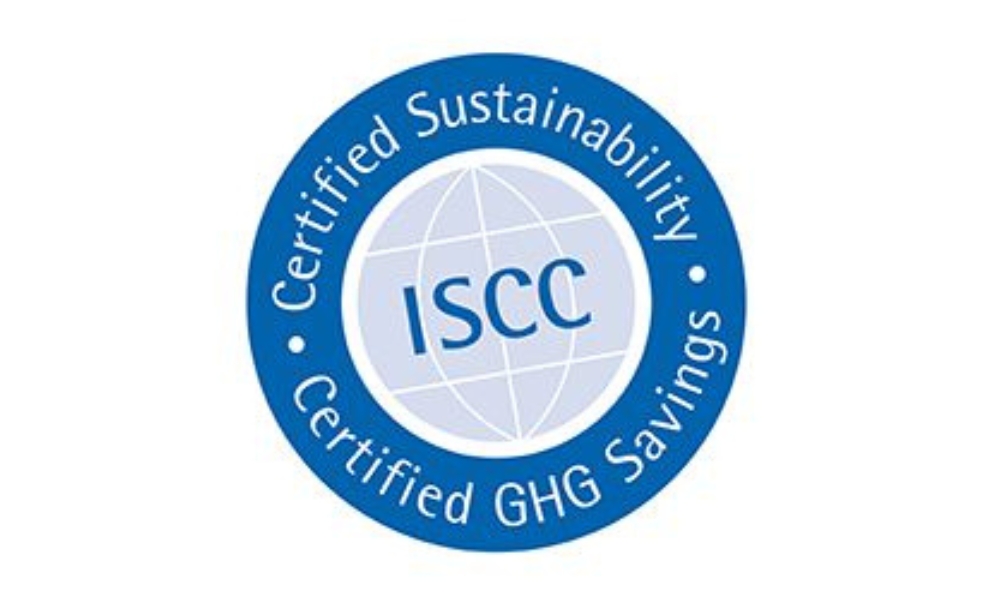 Louise Tricoire, Vice President of TotalEnergies Marine Fuels recently said the firm's operations teams in Singapore and Geneva successfully renewed its International Sustainability and Carbon Certification (ISCC) EU sustainability certification for the supply of biofuel bunkers.
"This means that TotalEnergies Marine Fuels can continue sourcing and supplying marine biofuels in accordance with EU renewable energy regulations ensuring the highest sustainability standards," she said in a social media.
"It's the third year in a row that we have successfully renewed this certification, after a deep and comprehensive audit which showed zero non-conformity."
She added marine biofuels have grown in demand among shipping companies that want to cut greenhouse gas emissions immediately.
"TotalEnergies Marine Fuels offers marine biofuels commercially in Singapore and we are starting in Europe. This certification enables us to accompany our customers in their decarbonisation journey with the best standard solutions available today."
Photo credit: TotalEnergies Marine Fuels
Published: 29 September, 2023