digitalPORT@SG – MPA implementing JIT Platform for Port of Singapore
JIT Platform will be fully implemented for vessels that are berthing at PSA Terminal and Jurong Port for cargo operations from 1 October 2023 onwards, states port authority.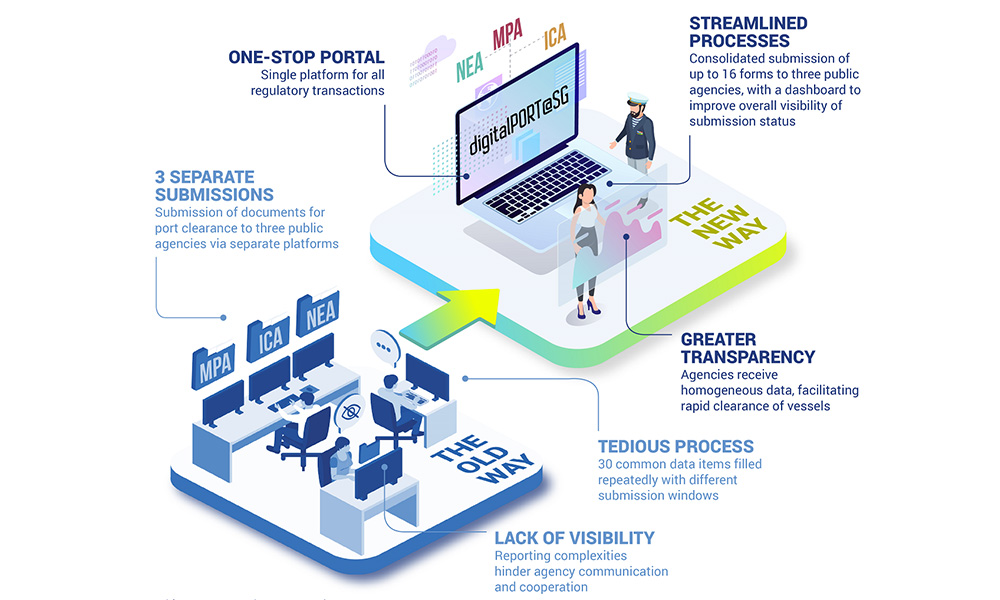 The Maritime and Port Authority of Singapore (MPA) on Friday (22 September) said its Just in Time Planning and Coordination Platform (JIT Platform) will be fully implemented for vessels that are berthing at PSA Terminal and Jurong Port for cargo operations from 1 October 2023 onwards.
From January 2024 onwards, the JIT Platform will be progressively implemented to tankers berthing at the energy terminals and to all vessels calling at the anchorages.
"The ship agents, ship liners and marine service providers should make use of the JIT Platform to facilitate optimal arrival and departure of vessels to and from the Port of Singapore," it stated in PMC No. 10 of 2023.
According to the port authority, the JIT Platform provides advanced information of the vessel schedule in port, allowing vessels to maintain an optimal operating speed to arrive at the Port of Singapore, reducing the time at the anchorages prior to berthing.
The application of JIT arrivals for vessels can result in lower bunker fuel consumption through voyage optimisation and hence savings in carbon emissions.
Marine Service Providers can make use of the advanced and real time information of the vessel schedule to plan and optimise the deployment of the port resources such as pilotage, towage, bunker tankers and supplies more effectively. This will lead to faster vessel turnaround time and cost savings for the vessels.
In preparation of the implementation of JIT Platform, MPA conducted several training sessions for the shipping and harbour craft communities. Since July 2023, these training sessions allow the ship agents, towage service providers, and bunker suppliers to have hands-on experiences and familiarise themselves with the system and its functions.
Photo credit: Maritime and Port Authority of Singapore
Published: 25 September, 2023
ZeroNorth enables Golden Island to become Singapore's first 100% digital bunker supplier
Access to ZeroNorth Bunker Electronic Bunker Delivery Notes (eBDN) will streamline bunker processes, enabling Golden Island to drive efficiency, transparency, and contribute to decarbonising shipping.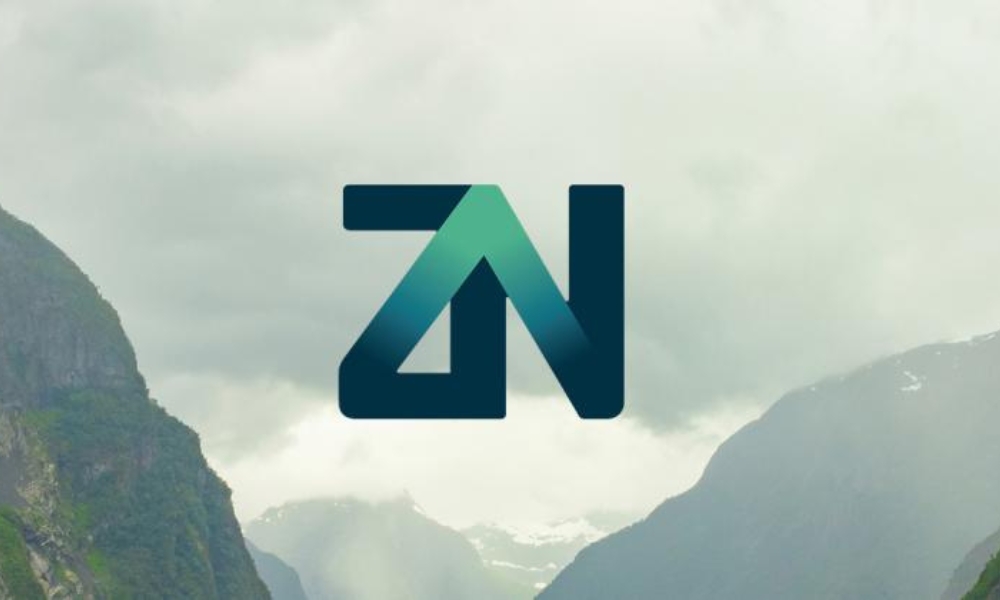 Technology company ZeroNorth on Thursday (30 November) has announced that it has enabled its customer Golden Island Diesel Oil Trading Pte Ltd (Golden Island) to become the first marine fuel supplier in Singapore to go 100% digital in its use of Electronic Bunker Delivery Notes (eBDN).
Golden Island has chosen ZeroNorth Bunker's eBDN solution, developed by BTS and recently consolidated under the ZeroNorth Bunker brand. The company will be able to provide 100% digital processes to increase transparency and improve collaboration.
"Enabled by ZeroNorth's technology platform, Golden Island plans to stop issuing physical BDNs from 1 December, as part of the company's digitalisation initiative to move away from manual, paper-based processes and reduce its environmental impact on the journey to greener operations," ZeroNorth said in a statement shared with Singapore-based bunkering publication Manifold Times.
ZeroNorth's eBDN service will digitalise the bunker delivery process for its customers, with Golden Island the first to benefit and swiftly and securely verify purchased fuel quantities, eliminate delays and ensure smooth transactions.
"This move will help Golden Island to streamline the bunkering documentation process, increasing transparency, and driving efficiency and productivity across its marine fuel delivery operations. Digitalisation will enhance crew productivity and operational efficiencies. By eliminating paper forms with ZeroNorth's solution, Golden Island expects to save at least two hours of manual data entry work each day," ZeroNorth added.
By digitalising the bunkering process, ZeroNorth will turn millions of data points into actionable recommendations for Golden Island on where it can drive efficiencies and achieve greener operations. With more data being interpreted through the digitalisation of BDNs, increasingly robust insights and analysis of emissions will then be generated for customers, further powering up the marine fuel market's data flywheel. This will also enhance reporting, as information is standardised and readily available in a digital format.
Tomohiro Yamano, General Manager, Marine Fuel Department at Golden Island, said: "A month after the Maritime and Port Authority of Singapore (MPA) launched its digital bunkering initiative as the first port in the world to implement eBDN, we are proud to be the first company to fully switch to eBDN in the Singapore bunkering market. To achieve this, we required a solution that would facilitate a seamless workflow to enhance the productivity and efficiency of our marine fuel delivery operations.
"We were impressed with ZeroNorth's deep understanding of the bunker industry and the capabilities of its eBDN solution. Digitalising our bunker processes with eBDN fits in with our digitalisation initiative to enhance and streamline operations, which will in turn also drive easier reporting and analysis of emissions."
Kenneth Juhls, Managing Director for ZeroNorth Bunker at ZeroNorth, said: "Bunker procurement has been a traditionally cumbersome process, burdened by manual documentation. We're delighted to be helping Golden Island eliminate these manual processes to streamline documentation, drive efficiencies and boost productivity across its operations as a global eBDN solution on the market.
"Given the integral role marine fuels are set to play in decarbonising shipping, ZeroNorth is proud to help our customers and the wider industry digitalise bunker operations. The data generated will in turn help enable the data flywheel effect, driving actionable recommendations on where further efficiencies can be created for the benefit of both profit and planet."
The first internal trial for Golden Island using ZeroNorth's eBDN solution began in November 2022. The company is now ready to adopt it into its operations after a year testing the solution, with assistance and approval from the Maritime and Port Authority of Singapore (MPA).
Manifold Times previously reported Singapore bunker supplier Golden Island Diesel Oil Trading Pte Ltd (Golden Island) will be fully adopting the electronic Bunker Delivery Note (e-BDN) for commercial bunkering operations from 1 December 2023 onwards.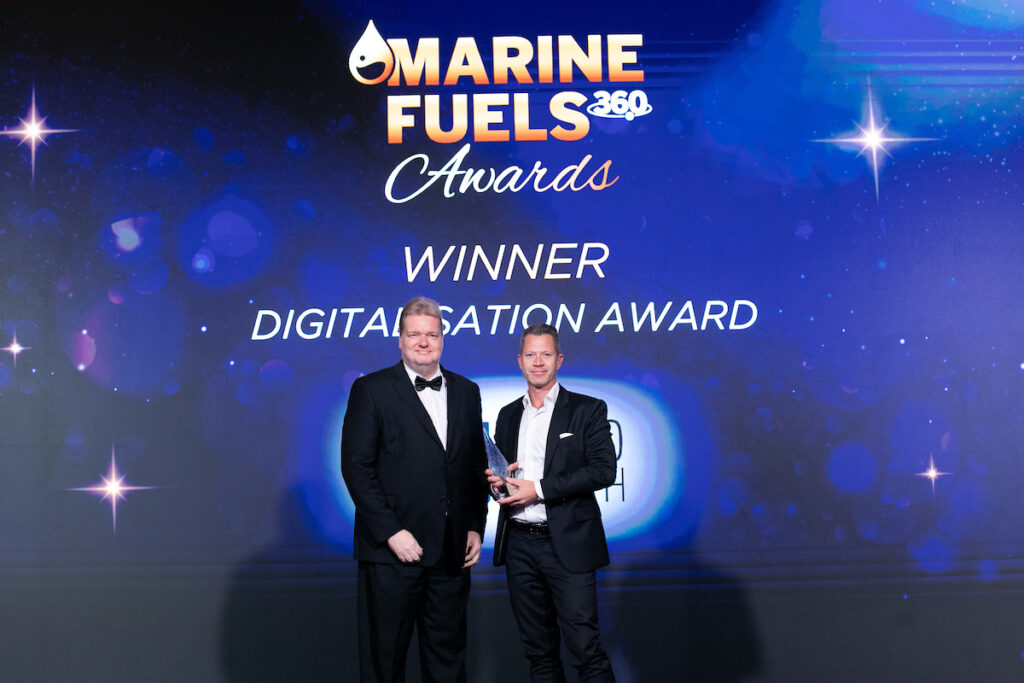 ZeroNorth also announced it won the Digitalisation Award at the Marine Fuels 360 Awards Gala Dinner on 29 November.
Commenting on the award, Juhls said: "We are proud and humble to get recognised by this award. The full team in ZeroNorth works hard everyday to bring value to our clients through our software solution. We are looking forward to continuing our collaboration with our customers, partners and the industry in our ambition of making global trade green."
Related: Singapore: Golden Island switching to 100% e-BDN operations from 1 December
Related: ZeroNorth consolidates existing bunkering business following acquisitions
Related: Singapore set to become first port in the world to debut electronic bunker delivery notes
Related: MPA Chief Executive: Port of Singapore begins digital bunkering initiative today
Related: ZeroNorth acquires Singapore's bunker supplier software provider BTS
Related: ZeroNorth acquires Prosmar Bunker Dashboard solution and Bunker Pricer module
Related: ZeroNorth acquires US-based bunker market platform ClearLynx
Related: ZeroNorth unveils ZeroNorth Bunker for bunker planning, procurement, and analytics
Related: ZeroNorth opens new office in Singapore to expand in Asia
Related: Singapore: Marine Fuels 360 Awards and Conference 2023 to bring together industry's best
Photo credit: ZeroNorth / Informa Markets
Published: 30 November, 2023
Opsealog: Path to data-driven efficiency in the OSV sector
Damien Bertin highlights findings of the firm's latest white paper and offers recommendations that can help OSV operators secure immediate gains in fuel efficiency.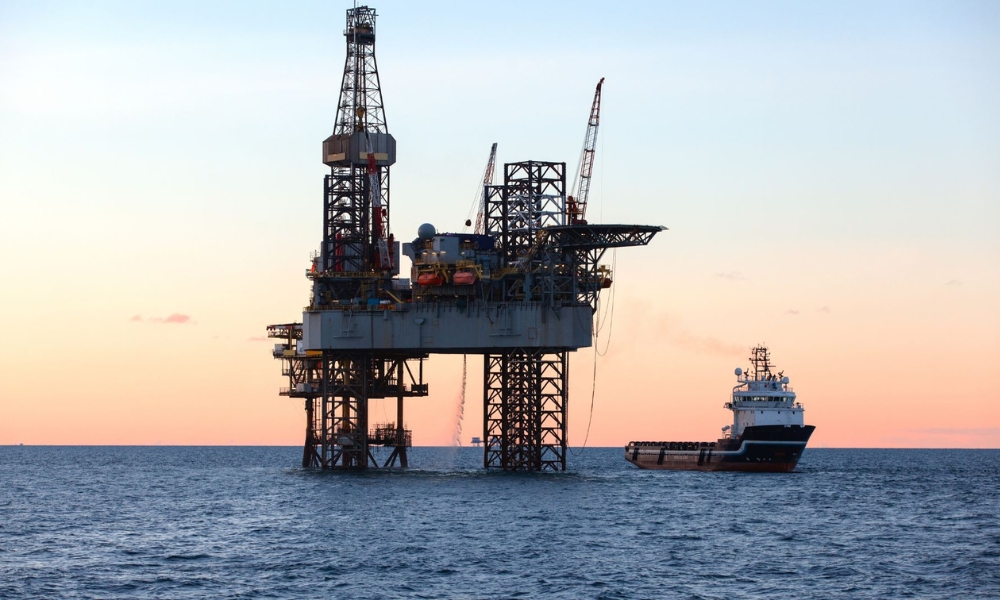 Damien Bertin, Business Director at maritime performance management expert Opsealog, highlights findings of the company's latest white paper, offering recommendations that can help OSV operators secure immediate gains in fuel efficiency and reduce the carbon impact of their offshore activities:
Most OSV operators know what it takes to operate a fleet well. What they don't always have is the precise, granular data they need to assess whether or not their vessels are performing at their best.
Fuel monitoring and analytics enables companies to track their fuel usage, have a better understanding of their energy efficiency and monitor the technical performance of the engines. For fleet managers, having detailed monitoring in place helps them gain insights on how to adjust operations to improve efficiency, reduce their carbon footprint and control operational costs. It also quantifies the reduction in fuel consumption gained from efficiency improvements or hull cleaning, for instance.
In short, it gives fleet managers the data to follow up on an objective, with an evidence-driven basis for making the best decisions about their fleet's current operations and future trajectories.
The rise of the digital era comes as pressure to decarbonise is growing rapidly: globally through the IMO's Carbon Intensity Indicator (CII) and its Data Collection System (DCS), and regionally through measures such as the EU's Emissions Trading System (ETS) and EU MRV (monitoring, reporting, and verification) regulation. Although OSV operators are not yet required to comply with these regulations, it is likely they will need to do so in the future, as regulatory targets and reporting requirements ramp up in the OSV sector.
Whilst maritime decarbonisation targets are ambitious and will require action in the short term, the encouraging news is that there are five clear steps that we can take today that will deliver immediate and significant fuel savings in OSV operations. What is more, these short-term measures will lay the foundations for a long-term programme of change, all driven by a data-led approach to fuel efficiency.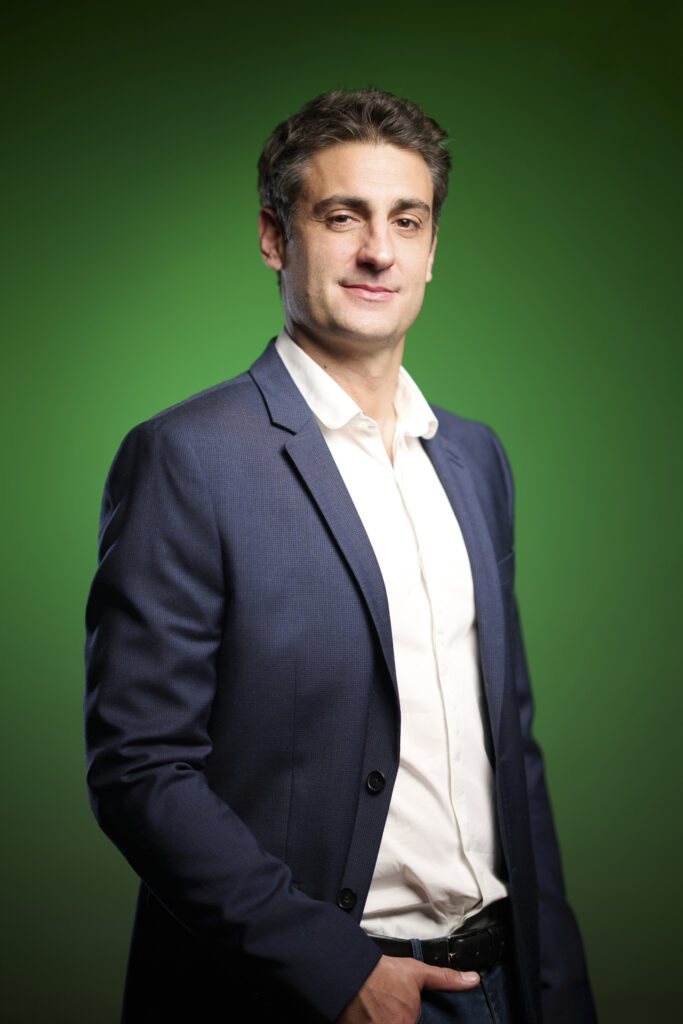 Step 1: Mapping the existing data environment
The Alan Turing Institute defines data 'wrangling' as the process of understanding, integrating, and preparing data for computer modelling. In the context of ship operations, data mapping involves assessing various data sources, both digital and paper-based, and addressing issues like missing or messy data. This mapping also explores potential enhancements through external data, such as weather forecasts.
Most fuel efficiency improvements can be unlocked with data that is already available, avoiding the need to install new sensors or systems. Instead, the key is to streamline data collection and integration. Connectivity is crucial for data transfer, so upgrades and cybersecurity should be taken into consideration.
Collating data from different sources often requires the deployment of Application Program Interfaces (APIs), and questions of data ownership must be addressed contractually.
Step 2: Understanding the data analysis process
After data is collected, checked, and integrated, human oversight becomes crucial in the analysis process. While digital tools provide a precise snapshot of fleet performance and identify patterns, human expertise is necessary to interpret the data in the specific context of the company, fleet, and operational challenges. In short, people play a vital role in transforming data into actionable insights and driving change.
Digital solutions help operators leverage data for regulatory compliance and business opportunities. These solutions can analyse historical and forecasted data alongside current conditions, automating data collection without burdening the crew. This real-time data enables quick responses to changing conditions and proactive problem-solving. However, it's essential for ship operators to understand how these analyses and recommendations are generated, especially to ensure safety levels are maintained. Although technology contributes to key performance indicators (KPIs), human experience remains irreplaceable in ship operation and management.
Step 3: Identifying clear goals for greater efficiency
Providing insights into factors like fuel consumption and emissions, embracing digitalisation is a practical decision for companies. In practice, tracking data allows companies to identify starting points and potential areas for improvement, leading to enhanced operational, financial, and environmental outcomes. With this improved information flow and automated reporting, unprecedented accuracy and visualisation enables the setting of goals for improving fuel management. At this point, clear KPIs are crucial for assessing return on investment, and communicating results.
Data on vessel positions, speed, and engine configurations allows understanding of underperforming vessels, facilitating goal-setting for improvement. Tailored insights can be delivered at individual ship or fleet levels, multiplying efficiency gains. However, new operating practices to meet KPIs require acceptance and understanding from crews and shoreside personnel. Contractual and safety issues should be considered in consultation with those involved in day-to-day tasks.
Step 4: Ensuring a collaborative process
Successful digitalisation requires organisational and cultural changes as much as technological advancement. The transition must encompass all levels, from boardrooms to vessel bridges. While technical challenges like data integration can be resolved, a shift in mindsets is crucial for effective implementation. Real dialogue and discussions about on-the-ground realities are vital for success.
User experience is paramount, requiring investment in software design to ensure users are comfortable with interfaces and understand their roles and goals. Projects often involve multiple stakeholders, including third-party providers, and data from various sources, requiring collaborative efforts for smooth integration.
Internal stakeholders, especially managers, play a crucial role in implementing a new digital mindset. While a project manager may coordinate with external providers, overall engagement from everyone in the company is essential. Securing buy-in and adoption from employees involves investing time and resources to engage them and convey the meaningful impact of digital solutions on their roles and responsibilities. At Opsealog, we believe that digitalisation is viewed as a continuous journey rather than a singular outcome.
Step 5: Managing ongoing change
Pilot testing new approaches is crucial for gaining valuable experience and building confidence in the broader implementation of digital solutions. Change management is a vital aspect of digitalisation projects, and operators may wish to limit changes initially to specific projects, regions, or vessel types. Some solutions may be tailored to certain operations or vessels with specific power systems, impacting the rollout strategy.
Following the initial project, an operator's digital ecosystem continues to grow, driven by confidence in fuel efficiency improvements. As regulations continue to change, and with ongoing expert consultation more opportunities for reducing fuel consumption will be revealed. As new low-carbon and zero-carbon fuels emerge, data collection and processing methods will need to adapt, ensuring robust measurements of consumption, emissions, and operational costs associated with adopting these new fuels.
Digitalisation is an ongoing process rather than a final destination. Establishing foundations for onboard reporting supports long-term organisational ambitions, but data processes must evolve to align with the changing landscape of the energy transition. Internal communication of successes ensures operational gains positively impact future tenders, while external communication to charterers, financiers, and insurance providers enhances strategic opportunities and creates lasting value for the operator.
Photo credit: Opsealog
Published: 27 November, 2023
Singapore: Golden Island switching to 100% e-BDN operations from 1 December
'We believe Golden Island is amongst the first, or even the first, in the Singapore bunkering sector to fully switch to e-EDN,' says General Manager Tomohiro Yamano.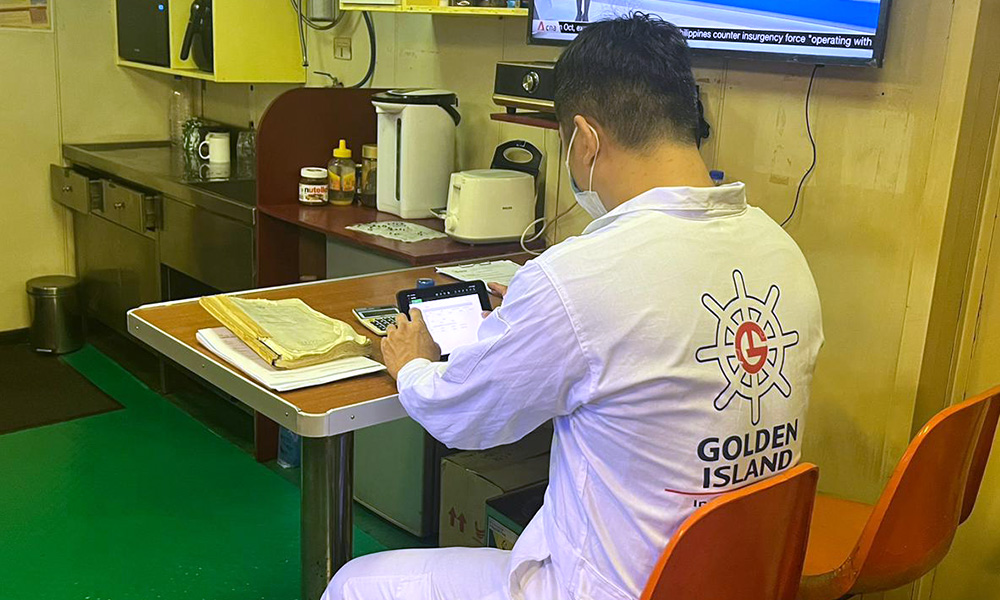 Singapore bunker supplier Golden Island Diesel Oil Trading Pte Ltd (Golden Island) will be fully adopting the electronic Bunker Delivery Note (e-BDN) for commercial bunkering operations from 1 December 2023 onwards, learned Manifold Times.
"We are planning to stop issuing physical BDNs from 1st December as part of our company digitalisation initiative," said Tomohiro Yamano, General Manager, Marine Fuel Department at Golden Island.
"We believe Golden Island is amongst the first, or even the first, in the Singapore bunkering sector to fully switch to e-EDN for supporting marine fuel delivery operations."
According to Bunker Programmer Sam Kang, Golden Island started its first internal e-BDN trial using the solution from BTS Pte Ltd (a wholly-owned subsidiary of ZeroNorth) on 2 November 2022.
"BTS has a deep understanding of the bunker industry and our specific requirements, facilitating a seamless workflow that greatly enhances the productivity and efficiency of our marine fuel delivery operations," said Kang.
The company is now ready to adopt e-BDN into its operations after a year's worth of testing the solution together with assistance from the Maritime and Port Authority of Singapore (MPA).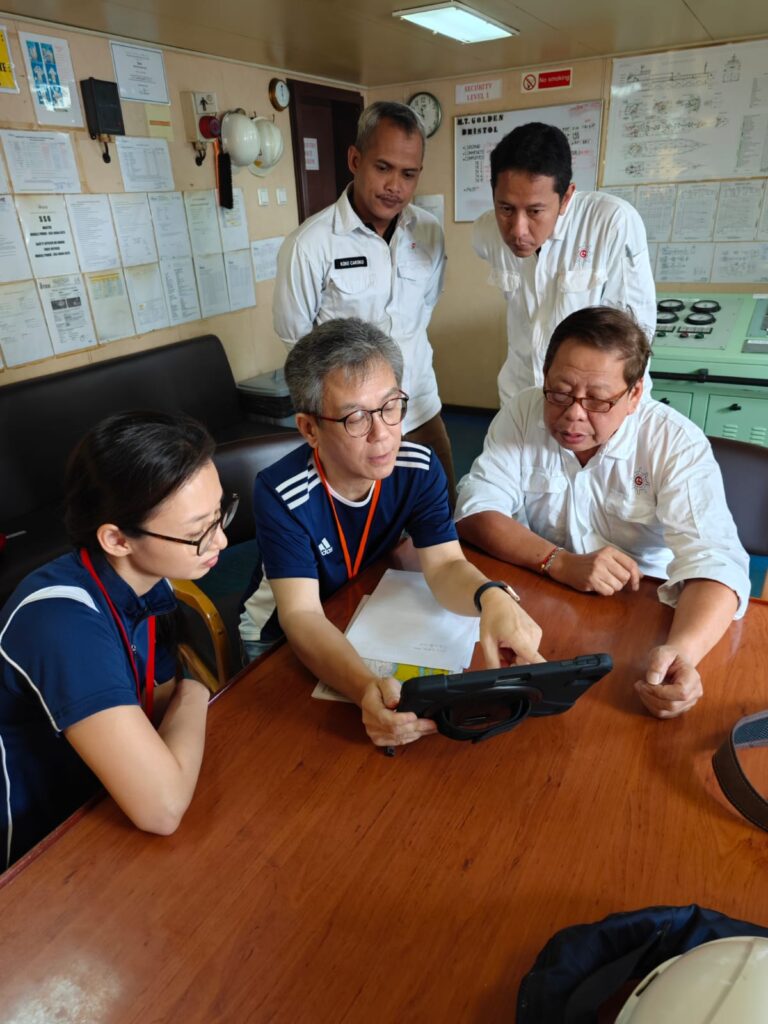 "We initially encountered challenges such as crews' resistance to new technologies, data network firewalls from client's internal ship systems, and connectivity issues when out at sea," he shared.
"However, solutions were found when everybody worked together.
"Crew were won over by the increased efficiency offered by e-BDN, firewalls were overcome after discussion between IT engineers from various sides, and connectivity issues were solved through the use of 5G/4G/LTE networks."
Yamano, meanwhile, expects the implementation of e-BDN to save at least two hours of manual data entry work for involved personnel per day.
"e-BDN will be much more efficient for Cargo Officers. Additionally, using electronic documents means we will be saving paper which is good for the environment," he said.
"Our frontline crew who are already experienced through participation in the trials are now familiar using e-BDN. The next step is training for the backend staff who will be integrating the e-BDN system into their own workflow."
Manifold Times in late October reported the MPA issuing Port Marine Circular No 12 of 2023 which outlines guidelines for the use of digital bunkering services for the bunker supplier, bunker craft operator and the vessel receiving bunkers as well as a sample of the e-BDN issued in Singapore.
Related: Singapore: MPA publishes guidelines for bunker suppliers in preparation of e-BDN launch
Other related: Singapore: Golden Island begins fleetwide B30 biofuel bunker trial, starts tests with "Double Happiness"
Other related: Singapore: Golden Island Diesel Oil Trading to start methanol bunkering operations at republic by 2026
Other related: ZeroNorth consolidates existing bunkering business following acquisitions
Other related: ZeroNorth acquires Singapore's bunker supplier software provider BTS
Photo credit: Golden Island Diesel Oil Trading
Published: 27 November 2023