MFM bunker value chain question TR48 compliance findings of VPS
Lloyd's Register FOBAS, Endress+Hauser, Fratelli Cosulich, Metcore International and more comment on 28% non-compliance of TR48 for Singapore MFM bunker deliveries.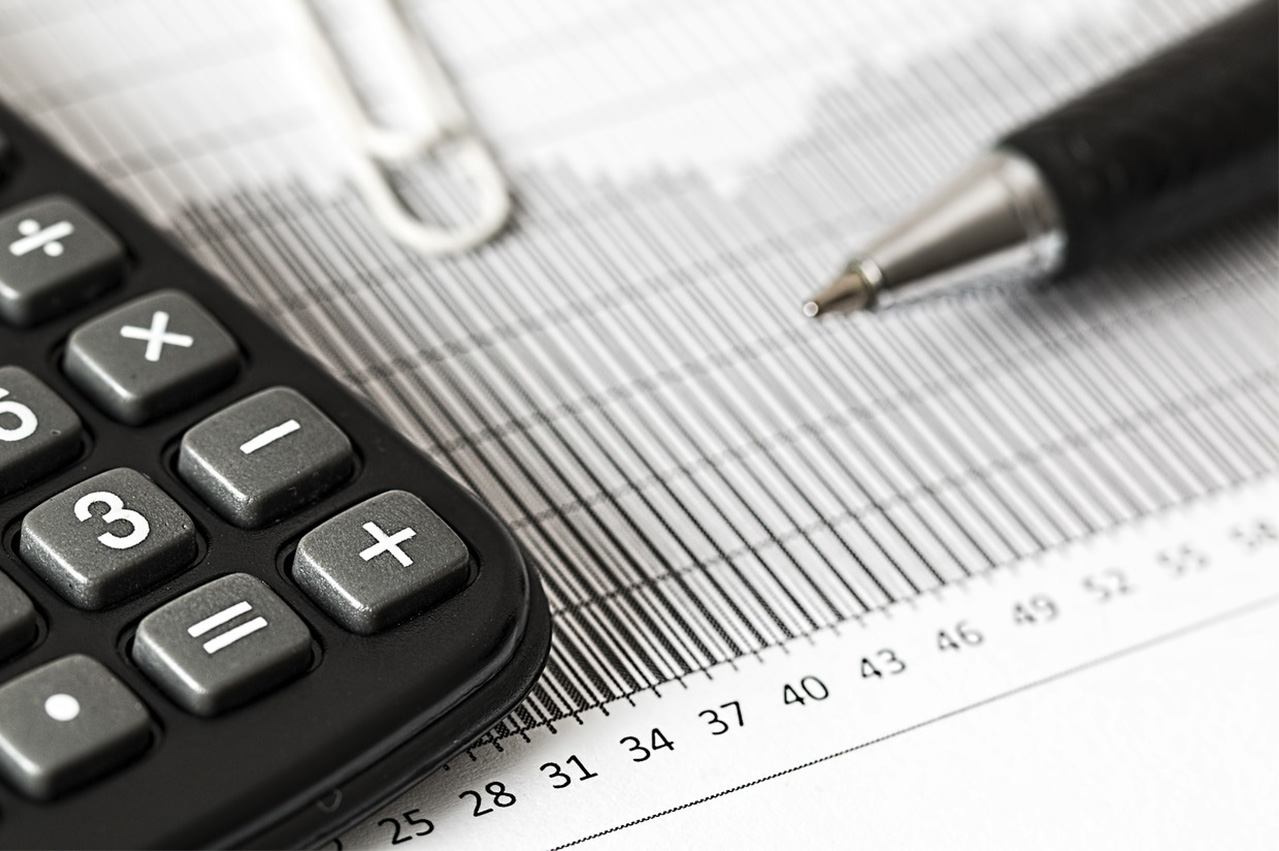 A group of stakeholders representing various aspects of the bunker supply value chain in Singapore have risen to comment on a recent find by fuel testing and inspection firm Veritas Petroleum Services (VPS) regarding TR 48 compliance on mass flowmeter (MFM) bunkering.
A VPS circular recently said the company's MFM Quick Screen service found 28% of MFM bunker deliveries at Singapore not in compliance to TR 48 standards when taking into account 23 parameters.
It also pointed out the average discrepancy to be a shortage of 67 metric tonnes (mt) per investigation, following further checks.
"VPS' findings seem to suggest the situation now is worse than before MFM was mandated in Singapore when we used to carry out manual tank gauging for bunker measurements, which is a misleading statement to make," says Douglas Raitt, the regional consultancy manager at bunker fuel analysis and advisory service firm Lloyd's Register FOBAS, Singapore.
"The 28% non-compliance rating of TR48 can cover all manner of sins. It is unclear whether the figure includes lack of compliant paperwork on tankers, short deliveries, incorrect meter readings, or others. The 28% statistic should be meaningfully broken down for a clearer explanation to the industry at large."
Raitt also pointed an issue in VPS' findings of an average 67mt fuel shortage after investigations.
"What was the basis to claim the short loadings? Were these calculated using manually sounded figures from the receiving vessel's bunker tanks and compared to meter readings? This is not clear in the VPS circular. In any case, comparing vessel sounding figures with meter reading delivery figures is not in line with TR48. It is common knowledge [in the bunkering industry] that a receiving vessel's fuel tanks are not necessarily reliable reference points.
"If we are calculating the 67mt difference from the receiving ship's fuel tanks you are actually comparing arbitrary and manually obtained measurements against the true measurement obtained by mass flowmeters."
Darrick Pang, Managing Director of MFM consultancy firm Metcore International and bunker surveying firm Metcore Inspection Services was curious about VPS' figures.
"It will be interesting to understand how the shortage quantity [67mt] mentioned from VPS' investigations are established including the criteria to determine a 28% failure to comply with TR48," he says.
"As we know, all MFM systems installed on bunker tankers in Singapore have undergone a very comprehensive and rigorous testing process in accordance with TR48:2015 in order to obtain approval for custody transfer operations by MPA.
"What is happening in the field might not be visible to an analyst, therefore it is critical to have bunker surveyors with the trained knowledge in order to secure the measurement integrity of the whole operation. This is something that Metcore Inspection Services place a lot of emphasis on from the beginning."
The findings, meanwhile, did not deter Singapore bunker supplier Fratelli Cosulich in using MFM technology for bunkering operations, says the CEO and Board Member of the Fratelli Cosulich Group of Companies.
"We [Fratelli Cosulich] have full trust on the accuracy of MFM and we regularly verify the accuracy of our equipment to make sure that our clients receive the correct quantity," he told Manifold Times.
"I cannot comment on VPS claims specifically because very rarely we have had a VPS surveyor on board our vessels.
"In order to correctly interpret VPS's findings it is absolutely necessary to know what irregularities they specifically talk about.
"It is very important for example to differentiate between substantial irregularities [e.g. inaccurate quantity supplied] from 'formal' irregularities [e.g. a missing signature or a procedure not 100% followed]."
The Business Process consultant for bunkering and fuel supply chain at MFM manufacturer Endress+Hauser (E+H), meanwhile, believes VPS' report can be further improved.
"From a meter vendor point of view, we encourage professional initiatives from surveying companies who have decided to move ahead with the MFM technology to support the bunkering industry," says Mohamed Abdenbi.
"In fact, in today's fast pace tech world, the early adopters can be the leaders of tomorrow. VPS is one of those companies that have identified this opportunity and started offering their MFM evaluation service offerings to their customers.
"However, we have several times been asked for help to look at VPS quick screening reports and found out that they lacked clarity and understanding of the MFM system as well as the bunker operation procedures. The report quality has to be improved and maintained over time.
"We also would like to emphasize that at the end only manufacturer specialists who understand the MFM system can correctly interpret the signals and the reaction of the system in details.
"After all we could imagine that third party specialists are trained and certified by the manufacturer themselves for analysing recorded MFM data."
Seah Khen Hee, a Singapore industry pioneer who led the MFM project and is instrumental in developing the principles, requirements and procedures of TR48:2015, believes relevant industry stakeholders should meet VPS for "further dialogue".
"I have been very encouraged by the positive feedbacks and comments from across the shipping and bunkering communities on TR48:2015 since its recent implementation," he says.
"After the VPS Circular came out, the industry would like to understand how VPS arrived at their findings on non-compliance and discrepancies.
"Relevant experts should meet VPS for further dialogue and assist with positive progress.
"Bunker surveyors have an important role to play in providing vigilance to the MFM bunkering process, especially on metrology and security requirements and metering procedures.
"Indeed, all industry users of TR48 need to correctly understand and properly apply TR48 for best outcomes.
"More can be done to reach out to the shipping and bunkering industries worldwide on training and education."
Related: VPS, CMA CGM collaboration evaluates Singapore MFM compliance
Published: 12 February, 2018

IBIA's position on Coriolis Mass Flow Meter adoption in bunker industry
International bunker ports will need to consider adoption of MFMs to remain relevant and utilising an established international standard offers a strong solution in this direction, says IBIA.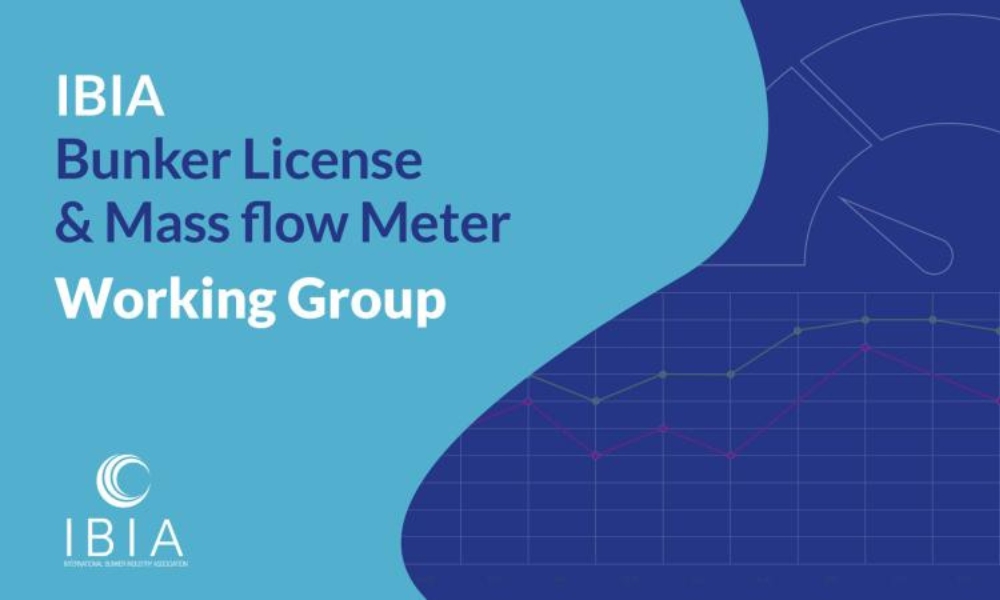 The International Bunker Industry Association (IBIA) on Monday (21 August) released an article on its position on the adoption of Coriolis Mass Flow Meters (MFMs) in the bunker industry where it pointed out that international bunker ports will need to consider the adoption of MFMs to remain relevant especially with the further use of the electronic Bunker Delivery Note (e-BDN).
Background
IBIA supports greater transparency in the bunker sector, with the Coriolis Mass Flow Meter (MFM) as one of the solutions. The joint IBIA and BIMCO survey in 2022 established a strong desire from the bunker industry to increase transparency between suppliers and buyers, reduce quantity disputes and create a level playing field for bunker suppliers and buyers.
The benefits of the MFM have been proven in the Port of Singapore where the implementing authority, 
Maritime & Port Authority of Singapore (MPA) has mandated the use of mass flow metering system for custody transfer of all marine residual fuel oils since 2017 and since 2019 for all distillates. Supporting the implementation of MFM has been the development of Singapore Standards and mandatory application SS648:2019, which has provided a holistic approach in bunker assurance measurement, while maintaining a high-level integrity of the MFM system, through robust standardisation and audit regime, along with continual industry engagement in developments of the standards and regulations.
International Standards on Bunker Mass Flow Metering
IBIA acknowledges that some bunker ports already have in place national or regional legislation on measuring instruments such as MFMs for use in general trade or custody transfer and that these MFMs meet the prescribed requirements to ensure their readiness for oil and gas measurement. However, these requirements may not necessarily be specific to bunker fuel measurement mainly due to the complexity of bunker fuel and its operational transfers.
The International Standard Organisation's ISO22192:2021 offers a unified approach, ensuring the MFM system installed on a specific bunker tanker conforms to the requirements of a bunker operation.
Based on the experience and knowledge gained from bunker stakeholders, ISO22192 was developed for the bunker industry to:
enhance the efficiency of the bunkering operation

promote best practices in bunker fuel measurement and

provide the fundamental principles, requirements, and procedures of the MFM system.
The standard focuses on the metering operation providing the procedures and requirements of handling the MFM system in a bunker delivery operation. The guidelines also ensure that the MFM system continues to maintain its conformity to the prescribed requirements, through equipment metrological verification and regular certification by independent inspection companies, thereby further strengthening confidence and assurance in ports that adopt MFMs for bunkering.
The IBIA Bunker Licensing and MFM Working Group supports all ports in their implementation of MFMs. An international standard like the ISO22192 will harmonise MFM practices and requirements, thus avoiding confusion among industry stakeholders.
Embracing Digitalisation  
In today's digital landscape, the adoption of MFM will support the further use of the electronic Bunker Delivery Note ("electronic BDN") which was formally approved at MEPC 80. MFM are an important solution to streamline digitalisation for end-to-end bunker operations as this can support real time measurement and operational information needed for the use of electronic BDNs.
In this respect, it is expected that other international bunker ports will need to consider the adoption of MFMs to remain relevant and utilising an established and harmonised international standard offers a strong solution in this direction.
Related: IBIA: MEPC 80 confirms acceptance for electronic bunker delivery notes
Related: IBIA: IMO sub-committee accepts use of electronic BDNs after long discussion
Related: Dr Edmund Hughes steps in as IBIA's new IMO Representative
Related: IBIA, Green Marine ink deal to provide methanol bunker training, starting in Singapore
Related: IBIA: MARPOL amendments clarify status of "fuel oil", "gas fuels" and "low-flashpoint fuels"
Related: IBIA: Historic day as IMO adopts revised GHG Strategy
Related: IBIA puts spotlight on alternative bunker fuels during IMO's GHG negotiations
Photo credit: International Bunker Industry Association
Published: 22 August, 2023
Minerva Bunkering launches service at King Abdullah Port with first bunkering op
Firm has expanded its Saudi Arabia Red Sea operations to serve vessels calling King Abdullah Port, having now performed the first bunker delivery ever conducted in the port.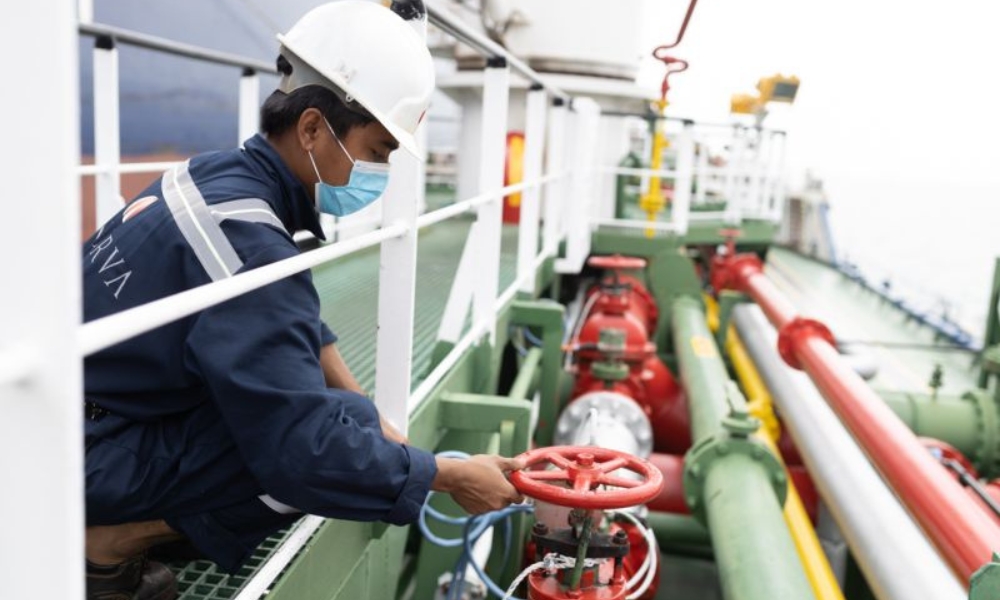 Independent bunker supplier Minerva Bunkering on Thursday (10 August) said it has expanded its Saudi Arabia Red Sea operations to serve vessels calling King Abdullah Port, having now performed the first bunker delivery ever conducted in the port. 
The firm said situated at the crossroads of global trade routes interlinking three continents, King Abdullah Port is amongst the world's fastest growing ports where it will be supplying VLSFO, HSFO, and MGO.
Consistent with this expansion, Minerva has added a mass flow meter equipped barge, the 6,262 DwT MV Tilos, to its fleet supporting Yanbu, Jeddah, and now King Abdullah ports.
"With King Abdullah Port located in between Yanbu and Jeddah we are able to leverage our integrated Red Sea supply system to provide customers with a highly competitive total cost of bunkers, both for deliveries to vessels concurrent with cargo operations and while at anchor," said Minerva CEO, Tyler Baron.
Manifold Times previously reported King Abdullah Port announced a strategic partnership with two providers of marine fuel supply and services: Western Fuel Supply for Petroleum Products Company Limited and Minerva Bunkering. 
Related: Minerva Bunkering signs agreement to supply bunker fuel in King Abdullah Port
Related: Egypt awards its first bunkering licence for international firms to Minerva Bunkering
Related: Egypt: SCZone to launch bunkering service at East Port Said Port and Ain Sokhna Port
Related: Minerva Bunkering completes first bunker fuel deliveries in Egypt
Related: SCZONE achieves milestone with first bunkering operation in Sokhna port
Related: West Port Said Port reaches milestone with second bunkering operation
Photo credit: Minerva Bunkering
Published: 11 August, 2023
Singapore: Industry players weigh in on debunking MFM bunkering flowrate reduction myth
Variety of shipowners and bunker suppliers, including Metcore International and Endress+Hauser, tell Manifold Times if bunkering flowrate has been an issue since introduction into the Singapore bunkering sector.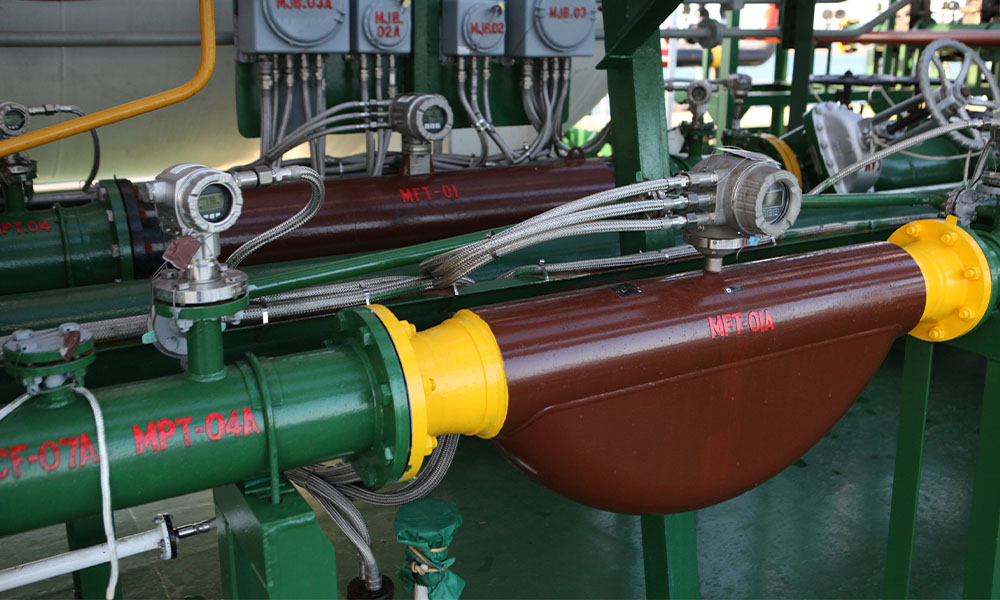 A recent survey conducted by independent Singapore bunkering publication Manifold Times has found the introduction of coriolis mass flowmeters (MFMs) to have minimally affected the bunkering flowrate of equipped bunker tankers, especially when taken into the context of shipowners' delivery requirements.
Since 1 January 2017, the local bunkering sector has been conducting MFM bunkering operations for all marine fuel oil deliveries; the programme was extended to include distillate deliveries from 1 July 2019.
Shipowner's perspective
Major shipowners and operators were keen to share their bunkering experiences at Singapore port with Manifold Times. From the overall survey with shipowners and bunker suppliers, it seems the ideal flowrate for receiving marine fuel was around 500 metric tonnes per hour (t/h) – a standard readily met by Singapore bunker tankers.
"We conduct between 10 to 16 bunkering operations per month at Singapore port and have not experienced any significant reduction of flow rate during bunkering," a Singapore-based top 10 international ship management source told Manifold Times.
The Director of a dry bulk shipping firm which conducts more than 80 bunkering operations at the republic per month pointed out any delays in bunkering was likely "caused more by inflexible ex-wharf supply and short supplies and congestion [at Singapore port]".
"The flow rate is fine because within the dry bulk sector we require max rate of up to 500 t/h due to the flange/connection etc," he stated.
A source from amongst the world's largest container shipping lines noticed MFMs produced "no negative impact" in delivery flowrates.
"The current MFM flowrate is acceptable for bunker delivery to be completed within the vessel port stay under normal circumstance," he said. "While having a higher flowrate may sound attractive, the corresponding higher pressure may have safety concerns."
Bunker supplier's perspective
Local suppliers experienced with the technical operation of MFM-equipped bunker tankers had more to add when asked if MFMs severely reduced the delivery flowrate of their barges.
A terminal source shared MFMs, including those from manufacturer Endress+Hauser, could perform at up to 1,000 t/h. However, vessel safety would be more of a concern at such a high output.
"On average, delivery throughput of 400 – 500 t/h can be easily achieved with MFMs. In any case, it's the receiving vessel that has restrictions and they ask us to reduce our flow rate due to the arrangement of their vessel piping system," he explained.
"Most of the time the receiving vessel cannot take the maximum flow rate given by the bunker tanker. There is nothing to do with restrictions, if any, from MFMs."
The Director of a bunkering firm noted the importance of getting a correctly sized MFM and pipeline configuration for the bunker tanker to ensure optimal flow.
"The installation of an MFM system onboard a bunker tanker typically introduces between half to one bar of pressure into the piping system which results in a 5-10% drop in flowrate on level ground," he noted.
"During actual operations, variables affecting flow rates include viscosity, temperature, back pressure from head, whether receiving vessels are restricting the receiving rate, and more.
"At sea, we typically encounter freeboard of between 5 to 20 metres for receiving vessels. In general, we encounter a drop of 1 bar of pressure for every 10 metres but this doesn't stop us from ensuring throughput of between 400 – 600 t/h for clients.
"This is especially so as a good number of bunker vessels in Singapore have dual cargo pumps rated at 1,000 m3/hr driven by main engines or electric motors which ensure the flowrate of 400 – 600 t/h is easily achievable."
The owner of another bunker supplier, on the other hand, claimed a 5-10% decrease in flowrate after installation of an MFM onboard a bunker tanker as already a "safe estimation".
"There is no logical reason for any big drops in flowrate after installing an MFM onboard. Even if there were any drops, this could be easy compensated by increasing pressure from the pump side."
Other bunker suppliers approached by Manifold Times highlighted their marine fuel delivery vessels had to meet SS 648:2019 - Code of practice for bunker mass flow metering; a locally developed standard which bunker tankers pass before engaging in commercial operations.
SS 648:2019 covers the requirements of bunker quantity measurement using a coriolis MFM system including governs metering system qualification, installation, testing, procedures, and documentation for bunker custody transfer.
"Suggesting the installation of coriolis MFMs onboard to have affected the bunkering flowrate of equipped bunker tankers is not entirely accurate and without context," noted the Director of a top Singapore bunkering firm.
"Each MFM has a QMax (i.e., the maximum flow rate) which will depend on meter selection, the bunker tanker's piping system, amongst other variables. Meeting this requirement and more ensures proper delivery."
Bunker deliveries conducted within the specified minimum (Qmin), maximum (Qmax), and minimum measured quantity (MMQ) flow rates under SS 648:2019 ensures best practice for marine fuel delivery operations, added management personnel of another bunker supplier.
Metcore International
Darrick Pang, Managing Director of Singapore-based MFM system measurement solutions provider Metcore International Pte Ltd (Metcore), shared further technical details with Manifold Times.
"Introduction of any extra instrument such as a MFM within the pipeline of a bunker tanker will definitely affect flowrate but this also depends on how the system has been setup and the way the MFM is installed," he stated.
"Any pressure drop is normal, and this can be mitigated with correct sizing of the MFM and working with meter vendors to calculate the flowrate before installation.
"Though coriolis MFMs have no mechanical parts, it is typical to experience up to a 1.0 bar pressure drop in a normal cell.
"Flowrate is very very subjective and there are many possibilities affecting it."
Other areas affecting flowrate after installation of a MFM onboard a bunker tanker include design of its pipe system, type of pumps used, height of the receiving vessel, and more, he added.
Endress+Hauser
In summary, the situation could be best explained by Mohamed Abdenbi, Business Process Consultant, of Endress+Hauser (S.E.A.) Pte. Ltd., the Singapore branch of Swiss-based MFM manufacturer Endress+Hauser.
"We have not heard of MFM systems affecting flowrate of bunker tankers. Reason is that MFMs are sized in a way to achieve optimum condition between pressure drop and accuracy. In addition to that, the availability of different MFM sizes allows us to select the best possible meter without reducing the flow rate during bunker operation."
Photo credit: Manifold Times
Published: 18 July, 2023