Methanol Institute: 'Plausible' business opportunity, lower barriers to entry for methanol bunkering first movers
Discussions around the need to develop methanol bunkering operations are taking place at numerous ports ahead of estimated demand of above 7M mtpa by 2030, says Chris Chatterton of Methanol Institute.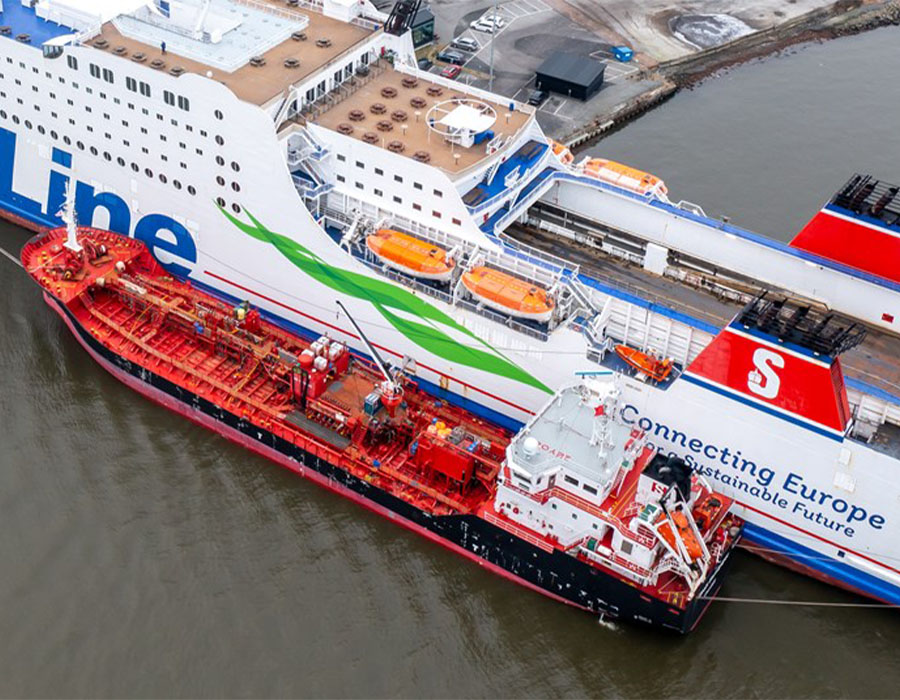 Credible business opportunities are available for 'first movers' of methanol bunkering due to expected deliveries of methanol-fuelled vessels from 2024, states the Chief Operating Officer at Methanol Institute.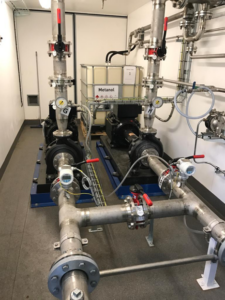 'With a number of methanol dual-fuel vessels expected to come into service within the next 12 to 16 months, we are expecting physical bunkering opportunities of up to an estimated one million metric tonnes of methanol per annum," Chris Chatterton told bunkering publication Manifold Times.
"However, currently, approved commercial facilities for methanol bunkering are limited at any of the major ports for any of these newbuilds to refuel."
According to Chatterton, the lack of methanol bunkering capacity was partly due to methanol dual-fuel vessel owners not having announced where they would choose to safely bunker methanol and what specification of methanol (conventional, lower carbon, or carbon neutral).
The group is still deciding on where to source the material, how to ensure its efficient transportation into the declared port as a bunker fuel, and at a price which supports the business case for switching fuels – allowing them to remain competitive while reducing emissions.
Conventional methanol as a product, based on natural gas, which significantly reduces PM, SOx and NOx, in addition to lowering CO2 by up to 15%, is meanwhile widely available at over 100 international ports due to its legacy as a petrochemical feedstock.
"Sheer availability of methanol is extremely high. Unfortunately, 'formally approved' physical delivery mechanisms of methanol as a bunker fuel, with the exception of Rotterdam and Gothenburg ports, is presently very limited, but expected to change very soon," he explained.
For example, the Stena Germannica which has been bunkered shore-to-ship since about 2015 without incident very recently began STS bunkering under operations by Methanex, the Port of Gothenburg and tanker operator E&S.
Many methanol, dual-fuel product carriers, such as those of Waterfront Shipping, have been involved with ship-to-ship transfers of methanol as a fuel for some time – since 2016; bunkering methanol in Ulsan, New Plymouth, Geismar, Trinidad, Punta Arenas, Houston, Rotterdam, Onsan and Taicang, to name a few. Proman has also begun bunkering their dual-fuel product carriers in a similar fashion.
"The expected demand is already there, based on the number of dual-fuel methanol vessels on order, so it's really a situation of bunkering agents and vessel operators coming together to collaborate on how to secure and store methanol bunkers with an appropriate specification and safely transfer them," he stated.
"The opportunity is out there."
Methanol Institute, which serves as the trade association for the global methanol industry, estimates low barriers of entry for a bunkering firm to start methanol marine refuelling operations, compared to other alternative fuels.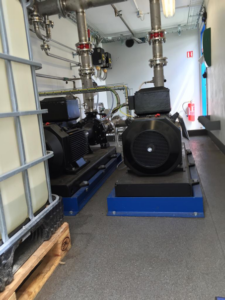 "Estimates to convert an 8,000 to 10,000 dwt bunkering vessel for methanol bunkering have been pegged at less than EUR 100,000 (USD 108,000)," highlighted Chatterton.
"It's not as much of a financial commitment to get involved, at least in comparison to other, alternative fuels. Safe handling of methanol is well understood, as a liquid at ambient temperature, with formal training programs readily available.
"Most existing bunkering firms can compete in this market with some training, best practice transfer and minimal investment. After which, coordinating with the local port authority to allow for safe methanol bunkering and then following locally approved guidelines to ensure incident-free bunkering services is critical."
Related: Methanol Institute: 'Turning point' for methanol as bunker fuel reached with A.P. Moller – Maersk leading change
Related: MAN ES: Methanol expected to take up to 30% of dual fuel engine orders in a few years
Related: World-unique methanol bunkering operation carried out in the Port of Gothenburg
Related: SNIC 2022: Kenoil shares green methanol bunkering endeavour and firm's contribution to supply value chain
Related: Maersk makes first green methanol investment of 2023 in tech start-up C1
Related: Maersk and Jordan government sign MoU to explore green methanol production
Related: Maersk and Spanish government to explore opportunities for large-scale green fuels production
Photo credit: Gothenburg Port Authority
Published: 1 February, 2023
Kambara Kisen orders methanol dual-fuel bulker from Tsuneishi Shipbuilding
Firm ordered a 65,700-dwt methanol dual-fuel dry bulk carrier with Tsuneishi Shipbuilding; MOL signed a basic agreement on time charter for the newbuilding that is slated to be delivered in 2027.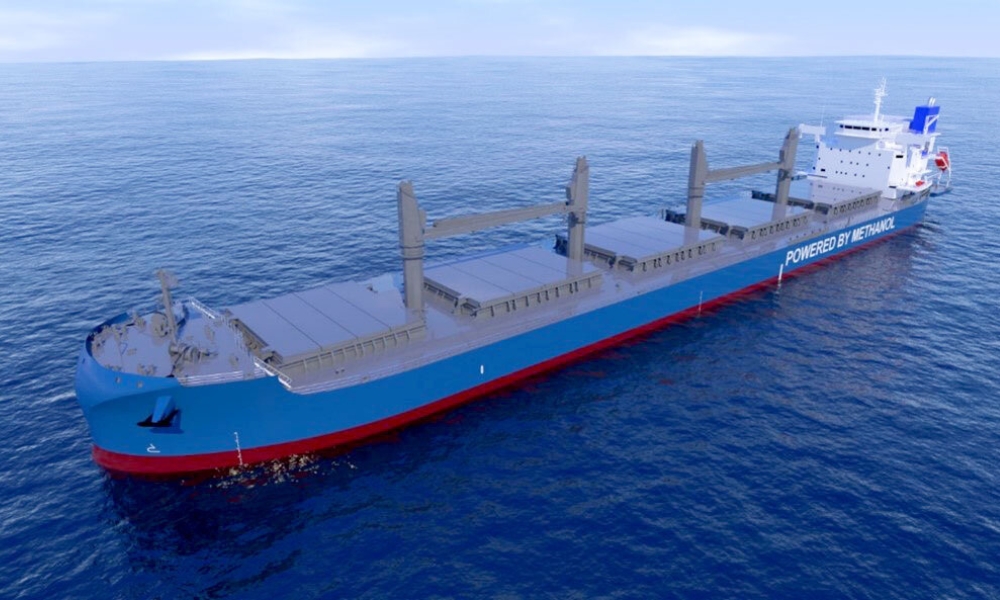 Japanese shipowner Kambara Kisen has ordered a 65,700-dwt methanol dual-fuel dry bulk carrier newbuilding from Tsuneishi Shipbuilding Co., Ltd, according to Mitsui O.S.K. Lines (MOL) on Wednesday (20 September).
MOL said it signed a basic agreement on time charter for the newbuilding that is slated to be delivered in 2027.
The vessel will be designed to use e-methanol produced primarily by synthesising recovered CO2 and hydrogen produced using renewable energy sources, and bio-methanol derived from biogas. 
The vessel's design maximises cargo space while ensuring sufficient methanol tank capacity set to allow the required navigational distance assuming various routes, at the same time maximising cargo space. 
MOL added the vessel is expected to serve mainly in the transport of biomass fuels from the east coast of North America to Europe and the U.K. and within the Pacific region, as well as grain from the east coast of South America and the U.S. Gulf Coast to Europe and the Far East.
Details on the time-charter contract:
Shipowner: Kambara Kisen wholly owned subsidiary
Charterer: MOL Drybulk Ltd.
Charter period 2027: -
Details on the newbuilding methanol dual fuel bulk carrier:
LOA: About 200 m
Breadth: About 32.25 m
Draft: About 13.80 m
Deadweight: About 65,700 MT
Hold capacity: About 81,500m3
Shipyard: Tsuneishi Shipbuilding Co., Ltd.
Photo credit: Mitsui O.S.K. Lines
Published: 22 September, 2023
Argus Media: Alternatives may drive methanol market growth
Driven by low-carbon policies and regulations, the transportation sector — especially the marine fuels industry — could be a source of heightened demand, according to Argus.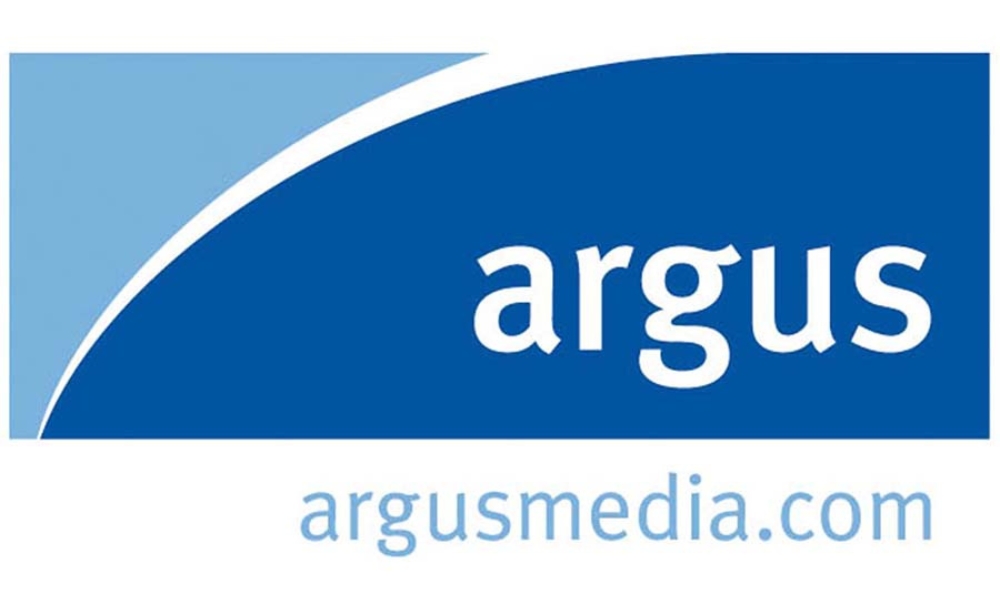 The growth of sustainable alternatives to traditional methanol production sources likely will shape the market over the next several years, industry leaders said this week at the Argus Methanol Forum.
20 September
Driven by low-carbon policies and regulations, the transportation sector — especially the marine fuels industry — could be a source of heightened demand.
"The aim is to be net zero by 2050 but [those solutions are] expensive today and one of the main challenges to build e-methanol or bio-methanol plants is a huge queue for these pieces of equipment that aren't available," Anita Gajadhar, executive director for Swiss-based methanol producer Proman, said.
Bio-based and e-methanol plants of commercial scale, like Proman's natural gas-fed 1.9 million metric tonne/yr M5000 plant in Trinidad and Tobago, are not ready today.
"But that's not to say 10 years from now they won't be there," Gajadhar added.
Smaller projects are popping up. Dutch fuels and gas supplier OCI Global announced plans last week to double the green methanol capacity at its Beaumont, Texas, facility to 400,000 t/yr and will add e-methanol to production for the first time. Production will use feedstocks such as renewable natural gas (RNG), green hydrogen and biogas.
The globally oversupplied methanol market will not get any major supply additions starting in 2024 until 2027. But that oversupply will not last long, Gajadhar said.
Global demand has slowed this year, driven by stagnate economic growth and higher interest rates, according to industry observers.
As much as half of methanol demand is tied to GDP growth, with total methanol demand estimates at 88.9mn t globally in 2023. This is essentially flat from 2022, but up from 88.3m t in 2021 and 87.7mn t in 2020, Dave McCaskill, vice-president of methanol and derivatives for Argus Media's consulting service, said.
Demand is not expected to rebound to 2019 levels of 89.6mn t until 2024 or 2025, he added.
The period of oversupply combined with lackluster demand places methanol in a transition period, Gajadhar said, which opens the door for sustainable feedstock alternatives to shape market growth.
Danish container shipping giant Maersk and French marine logistics company CMA-CGM announced earlier this week a partnership to drive decarbonization in shipping. The partnership seeks to develop fuel and operations standards for bunkering with alternative fuels. The companies will develop net-zero solutions, including new technology and alternative fuels.
Maersk has previously ordered dual-fuel methanol-powered vessels and CMA-CGM LNG-propelled vessels.
The demand for alternative feedstock-derived fuels is there, but the ability to scale-up such production lags. Certified lower-carbon methanol produced using carbon capture and sequestration — also known as blue methanol— can ramp up much more quickly, according to Gajadhar.
By Steven McGinn
Photo credit and source: Argus Media
Published: 22 September, 2023
Royal Caribbean completes over 12 weeks of bio bunker fuel testing in Europe
Firm expanded its biofuel testing this summer in Europe to two additional ships — Royal Caribbean International's "Symphony of the Seas" and Celebrity Cruises' "Celebrity Apex".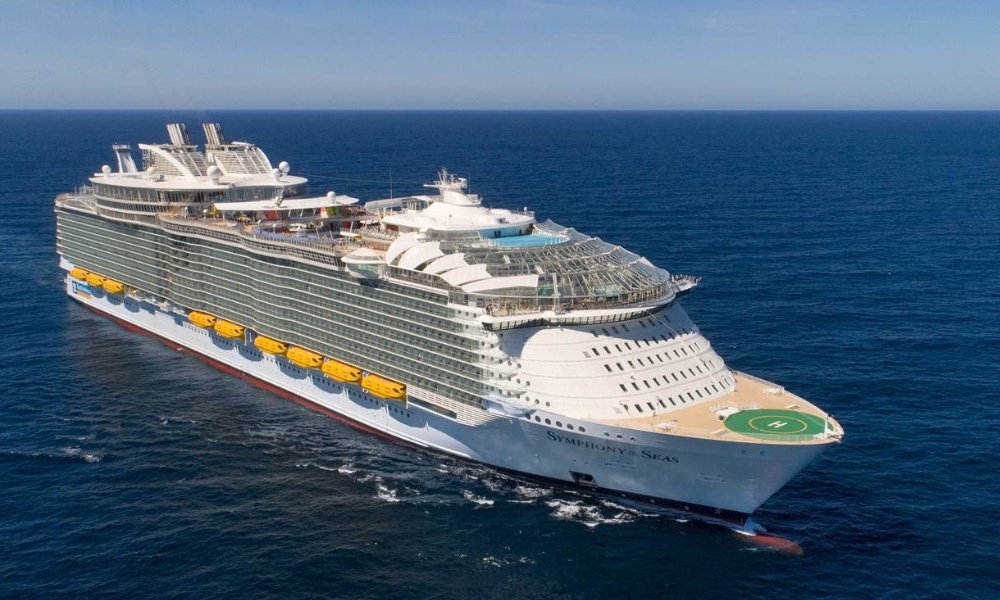 Royal Caribbean Group on Tuesday (19 September) said it successfully completed over 12 consecutive weeks of biofuel testing in Europe.
Royal Caribbean International's Symphony of the Seas became the first ship in the maritime industry to successfully test and use a biofuel blend in Barcelona to meet part of her fuel needs. 
The company confirmed onboard technical systems met operational standards, without quality or safety concerns, demonstrating the biofuel blend is a reliable "drop in" supply of lower emission energy that ships can use to set sail across Europe and beyond.
The tests across Europe also provided valuable data to understand the availability and scalability of biofuel in the region, the firm added.
Jason Liberty, president and CEO, Royal Caribbean Group, said: "This is a pivotal moment for Royal Caribbean Group's alternative fuel journey."
"Following our successful trial of biofuels this summer, we are one step closer to bringing our vision for net-zero cruising to life. As we strive to protect and promote the vibrant oceans we sail, we are determined to accelerate innovation and improve how we deliver vacation experiences responsibly."
President of the Port of Barcelona, Lluís Salvadó, said: "Royal Caribbean's success is a clear example of how commitment to innovation makes possible the development of solutions to decarbonise the maritime sector."
"In this case, it involves the cruise sector and focuses on biofuels, an area in which the Port of Barcelona is already working to become an energy hub, producing and supplying zero carbon fuels, such as green hydrogen and ammonia, and of other almost zero-carbon alternative fuels, such as methanol, biofuels or synthetic fuels. Innovation and collaboration between ports and shipping companies is key to accelerate the decarbonisation of maritime transport."
The company began testing biofuels last year and expanded the trail this summer in Europe to two additional ships — Royal Caribbean International's Symphony of the Seas and Celebrity Cruises' Celebrity Apex.
The sustainable biofuel blends tested were produced by purifying renewable raw materials like waste oils and fats and combining them with fuel oil to create an alternative fuel that is cleaner and more sustainable. The biofuel blends tested are accredited by International Sustainability and Carbon Certification (ISCC), a globally recognized organization that ensures sustainability of biofuels and verifies reductions of related emissions.
With Symphony of the Seas departing from the Port of Barcelona and Celebrity Apex departing from the Port of Rotterdam, both ships accomplished multiple sailings using biofuel and contributed critical data on the fuel's capabilities.
"These results will help accelerate Royal Caribbean Group's plans to continue testing the use of different types of biofuels on upcoming European sailings this fall. The company is exploring strategic partnerships with suppliers and ports to ensure the availability of biofuel and infrastructures to advance the maritime energy transition," the firm said.
Photo credit: Royal Caribbean Group 
Published: 22 September, 2023