DNV Decarbonisation Insights: FuelBoss paves way into Singapore's LNG and future marine fuels bunkering sector
Buyers can nominate deliveries on platform and plan operations together with suppliers following 'one single truth' concept with all players aware of what has been agreed when and by whom, says DNV spokesman.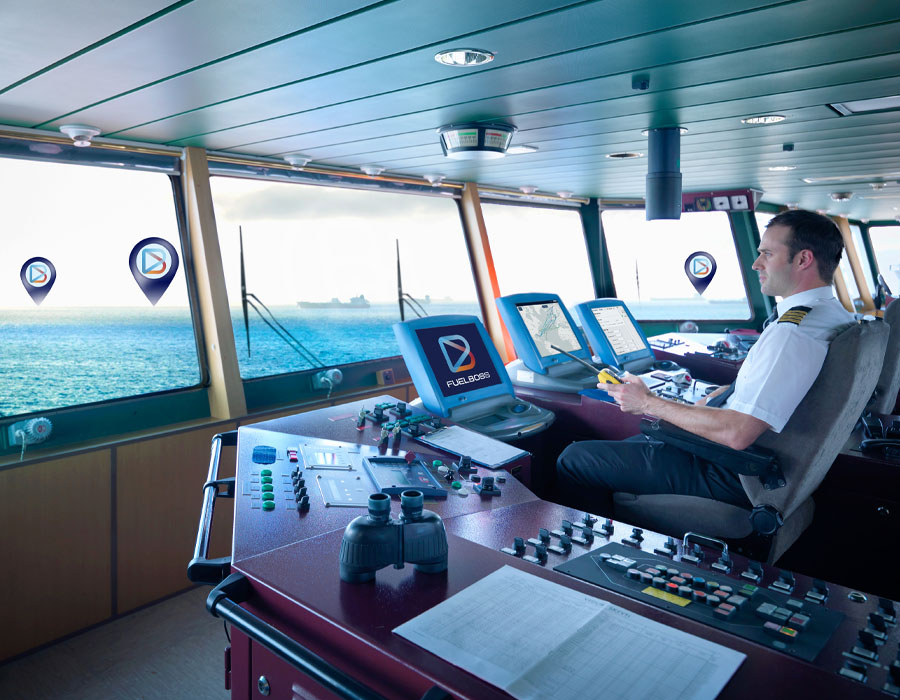 The push towards transparency, race for alternative bunker fuels and upcoming IMO 2030/2050 maritime regulations have resulted in classification society DNV and Singapore-based LNG bunker provider Pavilion Energy seeking solutions for shipowners.
Both have recognised the complexities of liquified natural gas (LNG) bunkering operations concerning bunker delivery discrepancies, endless paperwork, and multiple stakeholder involvement.
With these in mind DNV and Pavilion Energy have joined forces to enhance FuelBoss, a fit-for- purpose LNG bunkering digital solution originally developed by DNV, for deployment in the Port of Singapore.
FuelBoss – initially focusing on LNG bunkering operations – aims to become the market leader in supporting end-to-end digital bunkering activities of all marine fuels.
Jon Anders Ryste and Martin Wold, Principal Consultants in DNV Maritime Advisory, explain why they think FuelBoss will become a game changer.
A rundown on FuelBoss
First launched as a pilot phase in May 2020, FuelBoss progressed to oversee commercial operations from early 2021 as a means to accelerate the uptake of LNG as a bunker fuel in shipping.
In short, the single platform enables shipowners and operators to:
Order bunker volumes within term contracts in a standardised format;
Track changes and monitor assets;
Communicate through an integrated chat;
Work jointly with the bunker asset on digital safety checklists;
Sign and archive checklists; and
Create and sign documents digitally, including the electronic bunker delivery notes (eBDNs) and other documentation.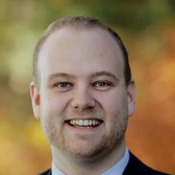 "Buyers can nominate deliveries on the platform and plan operations together with their suppliers. Throughout this planning phase, the concept of 'one single truth' is key: all relevant players are aware of what has been agreed, when and by whom, significantly reducing the risk of error," highlights Ryste.
All safety checklists and documents are filled in and exchanged digitally – including the eBDN – during actual bunkering operations with FuelBoss.
"Experience in Europe has shown this can easily save 30 minutes onboard the vessels for a typical routine bunkering operation," Ryste elaborates.
"Streamlined processes and reuse of data for automated reporting and archiving purposes also saves valuable time for onshore staff. Full value is realised for suppliers who integrate their ERP systems with FuelBoss APIs automating the inquiry to invoice process."
FuelBoss users can further compare last deliveries with previous similar operations through sophisticated dashboards, allowing them to identify improvement opportunities to streamline future bunkering activities.
The perks don't stop there.
DNV has big plans in its pipeline to roll out features to simplify LNG marine fuel procurement. Buyers will soon be able to easily identify relevant suppliers through the platform's global LNG bunker availability map while reaching out with enquiries, Ryste reveals.
FuelBoss celebrates milestone achievements
To date, FuelBoss has received positive responses from players within the LNG bunkering industry; a feat considering extremely challenging LNG bunker market conditions due to price hikes.
"We are proud to currently have more than 20 active buyers on the platform. We have already digitalised more than 700 operations and even facilitated spot bunker deals of LNG bunker fuel," notes Ryste.
"Together with Pavilion Energy, we will now adapt and roll out FuelBoss in Singapore expecting significant further growth in the largest bunkering market of the world."
Pavilion Energy: First mover in the Singapore LNG bunkering sector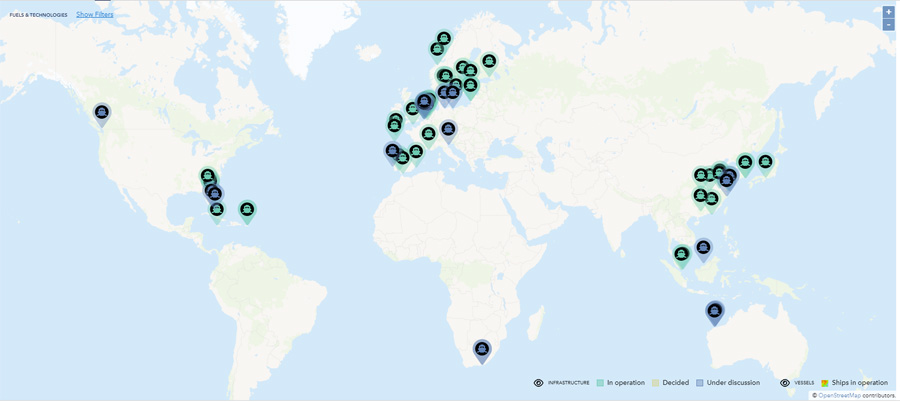 Chris Lu, Head of Marine Business, Pavilion Energy, elaborates on the DNV collaboration.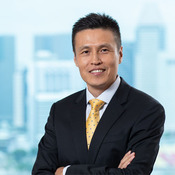 "LNG bunkering supply chain management involves multiple stakeholders to manage a complex process," he shares.
"We needed a reliable partner to develop a trustworthy platform for all to enable seamless data integration with minimum human intervention to improve transparency, efficiency and data integrity."
Pavilion Energy has found DNV to be a like-minded partner in steering digitalisation efforts for the LNG bunkering industry.
"As an independent party from LNG bunker buyers and sellers, DNV also provides an 'impartial/ non-biased' platform to bridge the relationship between buyers and sellers for information exchange," finds Lu.
However, he was quick to point out the need for active participation by various stakeholders (including LNG bunker buyers and suppliers) for feasible solutions to ensure success of the joint digitalisation effort.
"There is a need to demonstrate and convince stakeholders that proper change management and implementation has to be in place when switching from conventional to new ways of doing things. Ultimately, they need to be able to see the benefits these changes will bring," he points out.
With transparency being an utmost priority to address in the bunkering sector, Lu believes FuelBoss can serve as an independent platform interfacing with in-house systems of both LNG bunker buyers and sellers.
With that in mind, the digital platform will improve transparency, consistency, efficiency and accuracy needed for bunker scheduling, nominations, quantity as well as quality actualisations.
"To illustrate an example – without the systems 'talking to each other', all actualisation data for product quantity and quality related to certain deliveries will have to be collected from the bunker barge and then consolidated and set into certain formats such as BDNs before being sent to the buyer for validation and payment," shows Lu.
"With the FuelBoss system interface, the buyer can simply read delivery data on a real time basis and receive the BDN with all necessary information embedded immediately after an operation is done."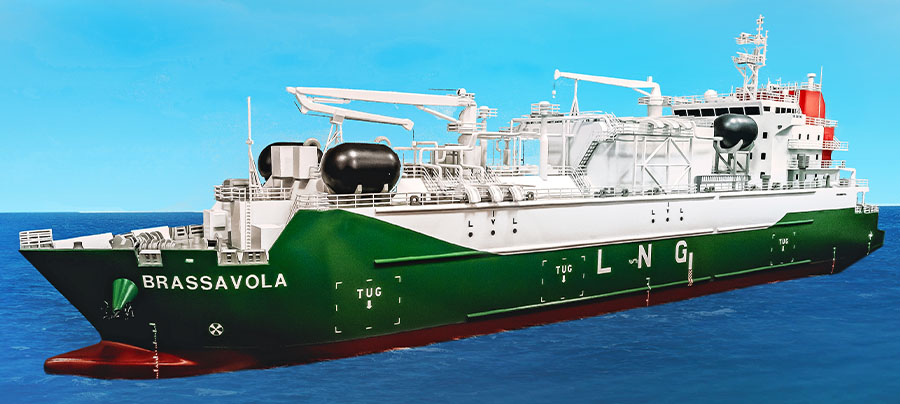 FuelBoss + MFMs for bunkering = greater transparency for market players
While MFM bunkering technology has been used for the custody transfer of traditional bunker fuels at Singapore, the LNG marine refuelling sector has its own equivalent – namely Custody Transfer Measurement Systems (CTMS) – which will be integrated with FuelBoss by early 2023.
"We have been preparing to connect such systems to FuelBoss for a long time, and the development comes as part of efforts to support Singapore's plans to fully automate the reporting of bunkering operations to the Maritime and Port Authority of Singapore (MPA)," notes Ryste, adding Pavilion will be the first in the market to do so.
"Leveraging Singapore's MFM policy, Veracity's secure data storage and sharing services, and FuelBoss' digital end-to-end work processes enable end users to view the entire process of bunkering with greatly improved visibility; creating a foundation of trust benefitting all stakeholders."
Game plan: FuelBoss assimilates with all marine fuels
The Maritime Singapore Decarbonisation Blueprint: Working Towards 2050 document published by MPA highlights LNG as amongst key interim/transitional fuels used during the near term.
Due to the initial lack of LNG bunkering vessels at the republic during the transition phase, Ryste expects FuelBoss to play a key role of maximising delivery capacity through efficiently scheduling LNG bunkering operations.
A similar concept will also apply to methanol and ammonia in time, when they scale globally to serve a fleet of international vessels on the spot market.
As such, future marine fuels will result in the growth of FuelBoss to come in "two-folds" when the platform expands its product portfolio, he forecasts.
"The first fold comes through buyers and suppliers digitalising their bunker operations resulting in a continuous increase of FuelBoss' market share in the LNG bunkering space," Ryste shares.
"The second fold will come when we expand beyond LNG to serve other fuel markets as well."
FuelBoss in a world of growing LNG-fuelled newbuildings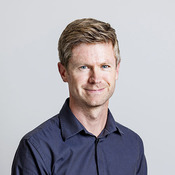 Insights from DNV's Alternative Fuels Insight (AFI) platform, meanwhile, have shown the number of LNG- fuelled vessels on order increasing "spectacularly" over the past 12 months-period, says Ryste's colleague Martin Wold who points out there are already 857 vessels (either in operation or on order) capable of running on LNG as of 1 December 2022.
"By the time gas becomes competitive the LNG bunker market will come back with a boom. It is very clear from the orderbooks LNG demand will then have outrun supply and there will not be sufficient bunker vessel capacity to bunker everyone," he predicts.
"Here, suppliers who have digitalised and automated their work processes will stand to make the most of the situation. In this scenario, FuelBoss will be able to help suppliers reduce bunker times to increase their delivery capacity and revenue."
Importantly, the benefit for bunker buyers will be timely access to competitively priced LNG fuel when using FuelBoss.
"We estimate consistent use of FuelBoss across the industry will unlock increased supply capacity equivalent to two extra LNG bunker vessels, compared to the fleet of 50 LNG bunker vessels in operation and on order for 2025, based on increased operational efficiency alone," Wold calculates.
"The value and savings which can be realised from such standardised industry collaboration over independent platform operations are remarkable and it is exciting to see how close we are to realising this."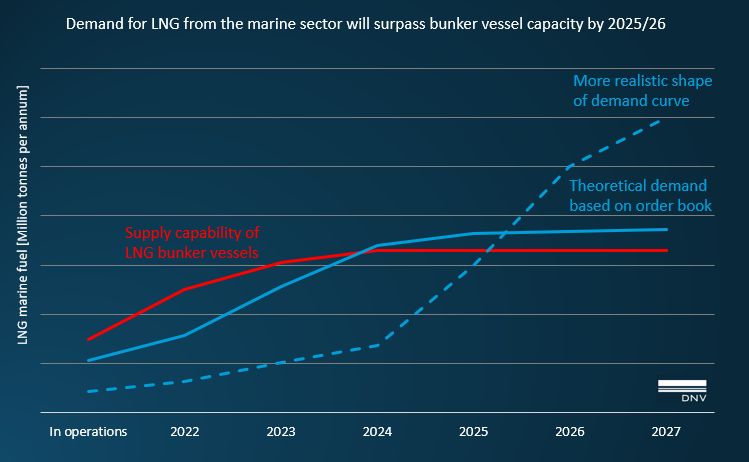 FuelBoss aligned with MPA's decarbonisation and digitalisation plans
Singapore is no stranger to green growth with its quest for being a front runner in encouraging sustainability practices within the port and shipping sectors. These include future marine fuels, maritime decarbonisation and digitalisation.
Following this, MPA has published the Maritime Singapore Decarbonisation Blueprint: Working Towards 2050, setting clear goals and strategies for the republic and its industry partners.
Digitalisation is not far behind as well with it being a key element in the maritime industry's path to decarbonisation.
Senior Minister of State for Finance and Transport, Mr Chee Hong Tat, at the Singapore International Bunkering Conference and Exhibition (SIBCON) 2022 in October outlined three key areas – decarbonisation, digitalisation, and quality assurance – to guide Singapore's efforts to tackle the near-term challenges for the bunkering sector.
Former MPA Chief Executive Quah Ley Hoon has also highlighted innovation as amongst three top priorities of MPA at the 2nd Marine & Offshore Congress 2022 earlier this year.
The presence of FuelBoss in Singapore is, perhaps, given the biggest nod with MPA welcoming solutions provided by the digital platform.
Capt. M. Segar, Assistant Chief Executive (Operations) of MPA, states: "As the world's leading and trusted bunkering hub, we welcome Pavilion Energy and DNV's efforts to develop digital solutions for LNG bunkering to further increase the transparency and efficiency of bunkering operations and provide better assurance to LNG bunker buyers and suppliers in the Port of Singapore."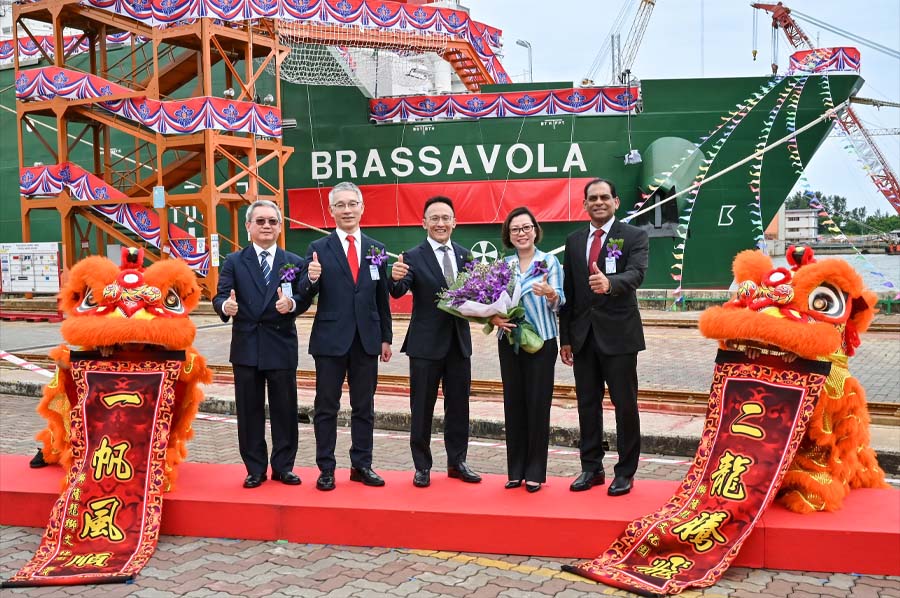 Related: Pavilion Energy, Gasum and CNOOC to strengthen global LNG bunker supply network
Related: MPA blueprint prepares marine fuels sector for multi-fuel bunkering transition
Related: Innovation, decarbonisation and talent the three main priorities of MPA, says CE
Related: Singapore, UAE join forces on digitalisation, decarbonisation in maritime industry
Related: Singapore: Quah Ley Hoon to step down as Chief Executive of MPA on 5 September
Related: Singapore: LNG bunker vessel "Brassavola" launched, to undergo sea trials
Related: SIBCON 2022: Singapore sets out to drive transformation in bunkering
Photo credit: DNV, Pavilion Energy, Sembcorp Marine
Published: 5 December, 2022
Singapore retains titles as Best Global Seaport and Best Seaport in Asia
Port of Singapore has been named the "Best Global Seaport" for the third consecutive year and the "Best Seaport in Asia" for the 35th time at the 2023 AFLAS Awards.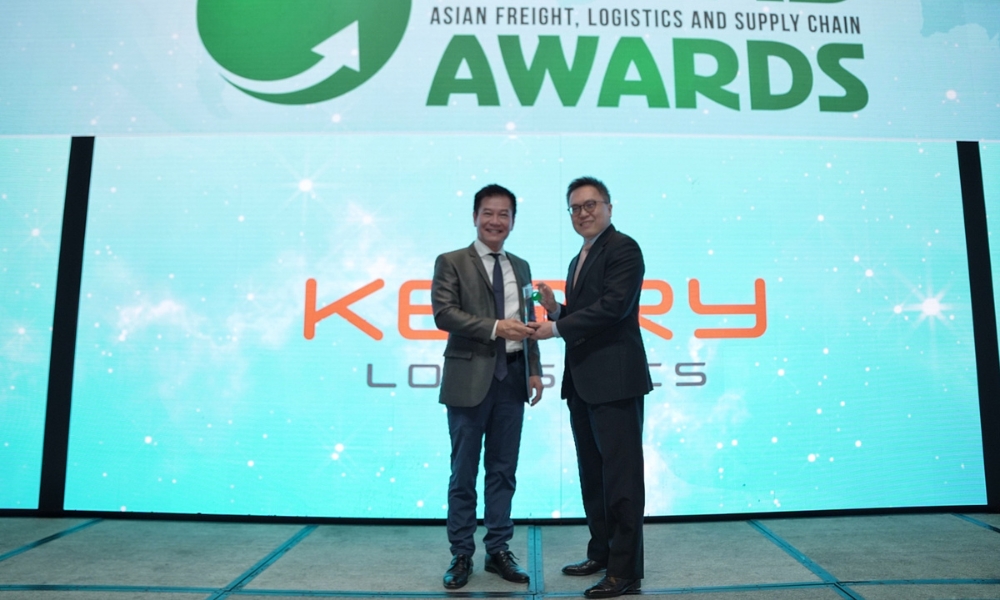 The Maritime and Port Authority of Singapore on Friday (29 September) said the Port of Singapore has been named the "Best Global Seaport" for the third consecutive year and the "Best Seaport in Asia" for the 35th time at the 2023 Asian Freight, Logistics and Supply Chain (AFLAS) Awards.
These accolades recognise the contributions by the Port of Singapore serving as a key node in the global supply chain, and Singapore's leadership in driving maritime decarbonisation and transformation.
The annual AFLAS Awards is organised by freight and logistics publication, Asia Cargo News, to honour leading service providers in the supply chain community for demonstrating leadership as well as consistency in service quality, innovation, customer relationship management and reliability. Winners were determined by votes cast by readers of the publication.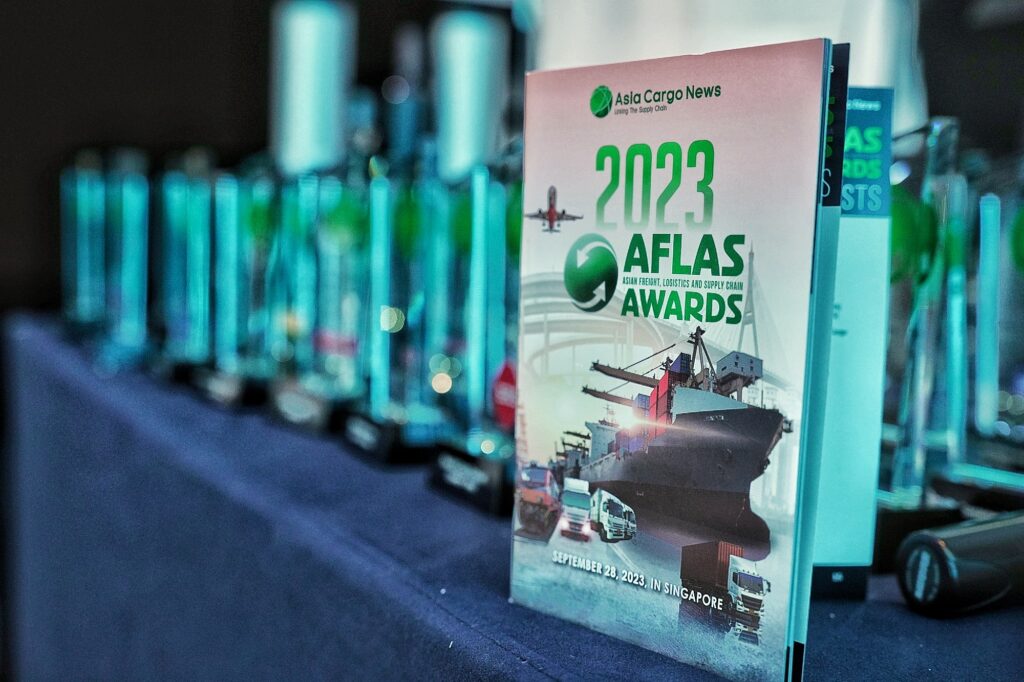 Mr Chee Hong Tat, Acting Minister for Transport and Senior Minister of State for Finance, said: "Singapore is honoured to be named the Best Global Seaport and Best Seaport in Asia. These awards are the result of the shared effort and strong collaboration between the Government, industry, unions and workers. We will continue to grow our port as an efficient, sustainable, and trusted node in global supply chains."
Mr Teo Eng Dih, Chief Executive of MPA, said: "These awards are testament to the partnership and collaboration between Maritime and Port Authority of Singapore (MPA) with industry and international partners, the research and enterprise community, as well as unions. MPA remains committed to fostering an environment that encourages enterprise, innovation, and talent development."
"We will continue to work with our partners to enhance Singapore's connectivity, advance digitalisation efforts, and accelerate the decarbonisation of international shipping in line with the 2023 IMO strategy on reduction of GHG emissions from ships."
Photo credit: Maritime and Port Authority of Singapore 
Published: 29 September, 2023
Melvin Lum appointed as KPI OceanConnect Global Accounts Commercial Director in Singapore 
Lum will take on the position of Commercial Director from Thomas Lee who was recently promoted to Head of APAC in a management restructure within KPI OceanConnect.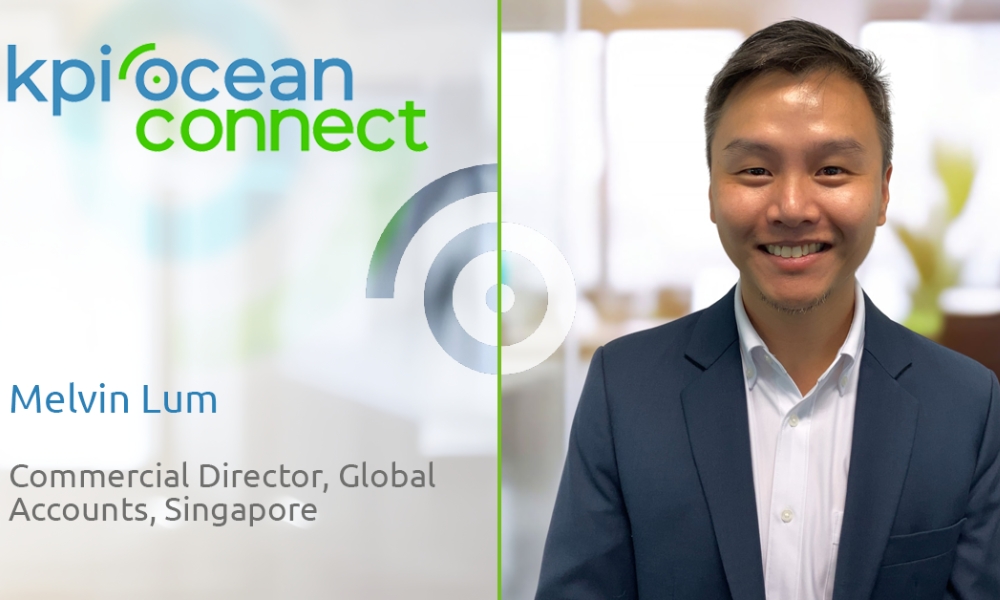 Global marine energy solutions provider KPI OceanConnect on Thursday (28 September) announced the appointment of Melvin Lum as Commercial Director for its Global Accounts team in Singapore.
Lum will take on the position of Commercial Director from Thomas Lee who was recently promoted to Head of APAC in a management restructure within KPI OceanConnect.
The Global Accounts team is an expert unit within KPI OceanConnect, specialised in providing long-term, tailored fuel strategy solutions to a portfolio of Key Accounts on a global scale. Dedicated regional teams located in London, Houston and Singapore work seamlessly across the world and around the clock to support their clients.
Lum joined KPI OceanConnect in 2021 as Senior Key Account manager and has made a significant contribution to the development of the team and optimisation of the daily operations of the unit in Singapore. Lum has vast experience across the supply chain and previously worked with TotalEnergies, Glencore and Global Energy Group prior to joining KPI OceanConnect.
Henrik Zederkof, Head of Global Accounts at KPI OceanConnect, said: "It is always a pleasure to witness the growth of our team members, and Melvin's progression is no exception. I have full confidence in Melvin's expertise, ability to lead the unit and dedication to his team. I look forward to seeing the progress of Melvin and his team, which will undoubtedly bring significant value to our numerous partners and the wider organisation."
"Melvin will assume a pivotal role within the Global Accounts management team, leveraging his extensive experience in supply chain management and profound insight into emerging technologies. In his new role, Melvin will further enhance our team's skill set, aligning them with our ongoing objectives of supporting our partners in their green transition and digitalisation endeavours."
Melvin Lum, Commercial Director of KPI OceanConnect Global Accounts in Singapore, said: "I am very appreciative of the support and confidence from our management team as I take on this exciting new role. I am enthusiastic to work with the team as we continue to deliver an exceptional experience to our partners and stakeholders with dedication, innovation and passion."
Photo credit: KPI OceanConnect 
Published: 29 September, 2023
TotalEnergies Marine Fuels renews ISCC EU certification for bio bunker fuel  
Firm's operations teams in Singapore and Geneva successfully renewed its ISCC EU sustainability certification for the supply of biofuel bunkers, says Louise Tricoire, Vice President.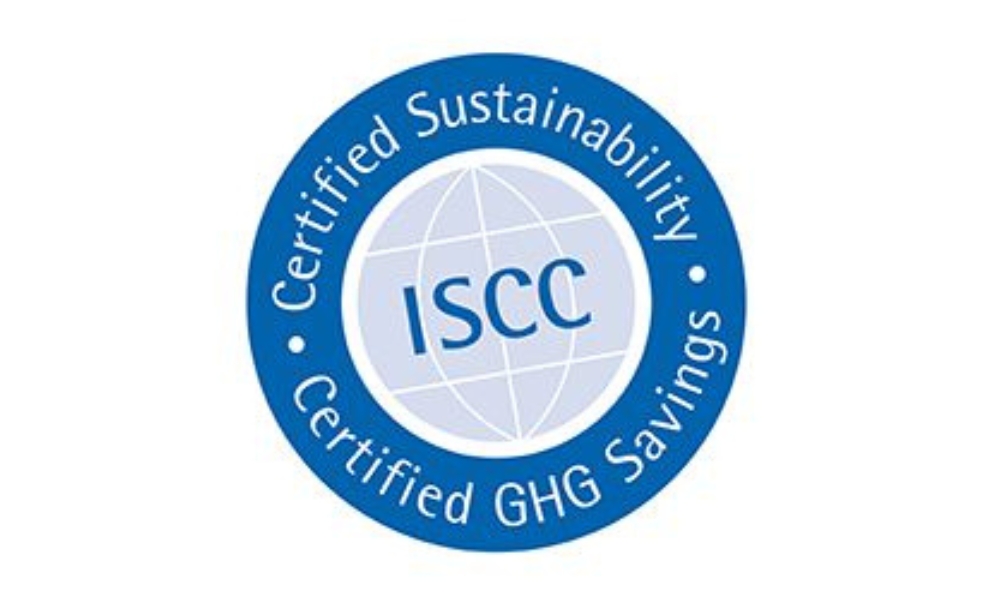 Louise Tricoire, Vice President of TotalEnergies Marine Fuels recently said the firm's operations teams in Singapore and Geneva successfully renewed its International Sustainability and Carbon Certification (ISCC) EU sustainability certification for the supply of biofuel bunkers.
"This means that TotalEnergies Marine Fuels can continue sourcing and supplying marine biofuels in accordance with EU renewable energy regulations ensuring the highest sustainability standards," she said in a social media.
"It's the third year in a row that we have successfully renewed this certification, after a deep and comprehensive audit which showed zero non-conformity."
She added marine biofuels have grown in demand among shipping companies that want to cut greenhouse gas emissions immediately.
"TotalEnergies Marine Fuels offers marine biofuels commercially in Singapore and we are starting in Europe. This certification enables us to accompany our customers in their decarbonisation journey with the best standard solutions available today."
Photo credit: TotalEnergies Marine Fuels
Published: 29 September, 2023