Aegean shareholders 'gravely concerned' over board's silence
Group 'deeply disappointed' over earlier lack of response to nominate four candidates for election at Aegean's annual board meeting.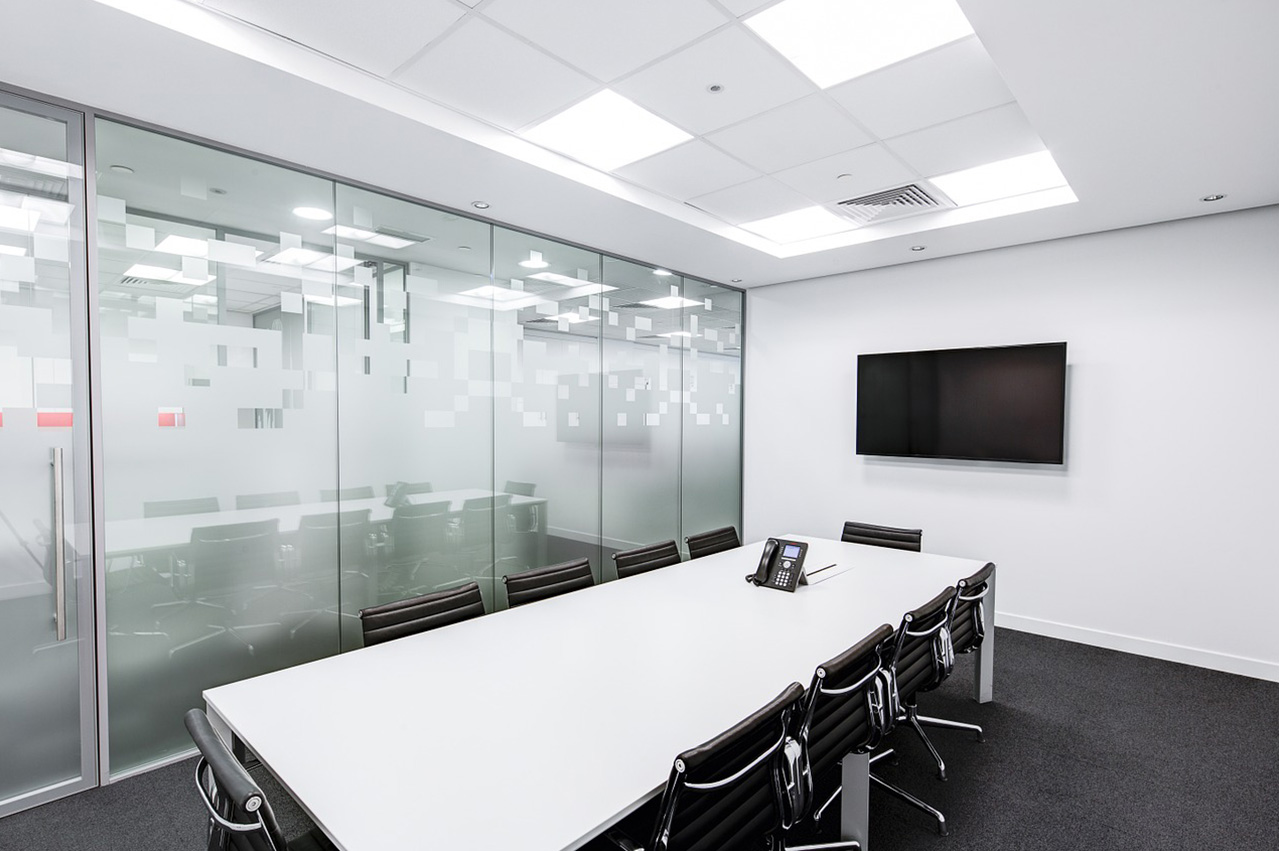 The below is a press release from the Committee for Aegean Accountability:
The Committee for Aegean Accountability (the "Committee"), a group of shareholders collectively owning approximately 12.8% of the outstanding shares of Aegean Marine Petroleum Network, Inc. ("Aegean" or, the "Company") (NYSE: ANW), has issued the statement below, directed at the Chairman of the Company's Board of Directors (the "Board") to convey its serious concerns regarding the Board's refusal to engage with the Committee regarding its director nominations for the Company's 2018 Annual Meeting. The Committee also expressed its grave concern that the Board, which has relationships with Founder Dimitris Melissanidis and a history of approving troubling related party transactions, may be planning a dilutive transaction designed to thwart the efforts of shareholders to elect new directors at the upcoming 2018 Annual Meeting.
Tyler Baron issued the following statement on behalf of the Committee:
"We are deeply disappointed by the Board's lack of response to our nomination of four highly qualified candidates for election to the Board at the 2018 Annual Meeting. The Committee has, in good faith, made repeated efforts at constructive engagement, including a public letter to the Company in December. To date, these efforts have been met with silence and dismissal from the Board. Unfortunately, this is consistent with the Board's established pattern of inadequately addressing the concerns of the very shareholders for which it has a fiduciary duty to represent, a pattern which required the formation of the Committee to begin with and has persisted.
A foundational principle of corporate governance is that the owners of a company are vested with the power to choose who will best represent their interests and uphold the fiduciary duties to which the board of directors is bound. The Committee's nominations present shareholders with a compelling choice to restore accountability to the Board and unlock substantial shareholder value. Based on extensive feedback from shareholders, the Committee is confident that its views are broadly shared. We look forward to soliciting votes in favor of the election of our slate of four highly qualified nominees to restore credibility on the Board and effect long-overdue changes at the Company.
The Committee would like to remind the Board that while the majority of its members are based in Greece, the Company is subject to the applicable laws and regulations of the Securities and Exchange Commission, the New York Stock Exchange and the Republic of the Marshall Islands, where the Company is domiciled. This Board's troubling history of related party transactions that benefit Founder Dimitris Melissanidis at the expense of shareholders makes us gravely concerned that the Board's silence means it is contemplating a transaction designed to dilute shareholder influence at Aegean. We caution the Board against any attempt to suppress the voting rights of shareholders through a dilutive transaction.
The Committee can only interpret the Board's lack of meaningful response as a further indication of its entrenchment, and absent any communication, we intend to serve the Company with a books and records request to determine the full extent of the Board's involvement in related party dealings. As always, however, we remain ready and willing to engage in constructive discussions with the Company at all times."
Related: Shareholders nominate 'highly qualified' candidates to Aegean board
Related: Aegean Marine Petroleum Network under shareholder pressure
Published: 20 February 2018

Malaysia: MMEA detains tanker for illegal anchoring in East Johor waters
Panama-registered vessel was operated by 17 crew members, aged between 21 to 58 years, from Pakistan, India and Bangladesh.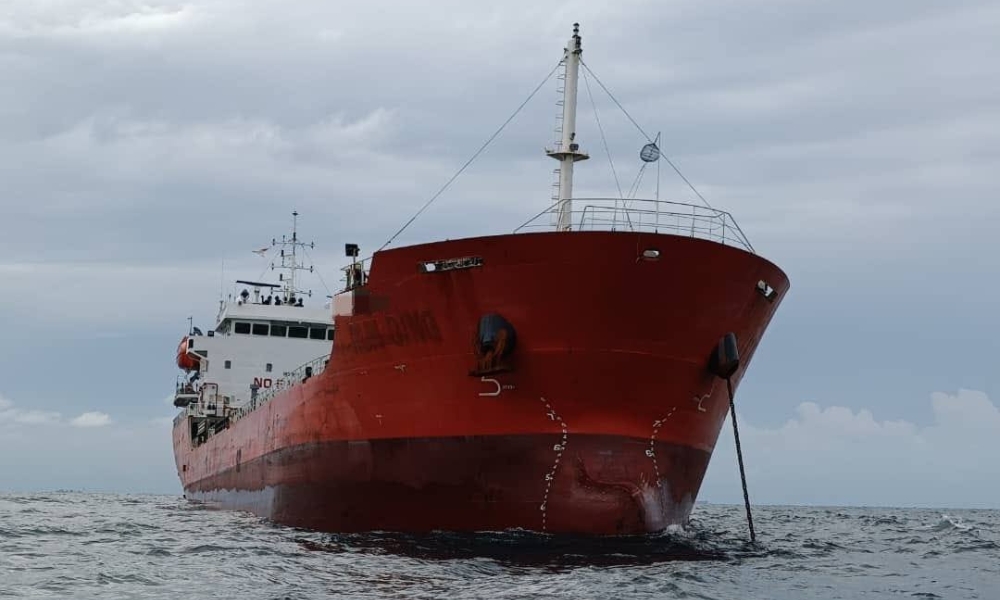 The Malaysian Maritime Enforcement Agency (MMEA) on Tuesday (28 November) said a Panama-registered tanker has been detained for illegally anchoring in East Johor waters on 27 November.
MMEA Tanjung Sedili Zone acting director Maritime Cmdr Mohd Najib Sam said the tanker was detained by a patrol boat at 11am at 15.8 nautical miles northeast of Tanjung Penawar.
The captain of the vessel failed to produce any documents that permission had been obtained to anchor in Malaysian waters.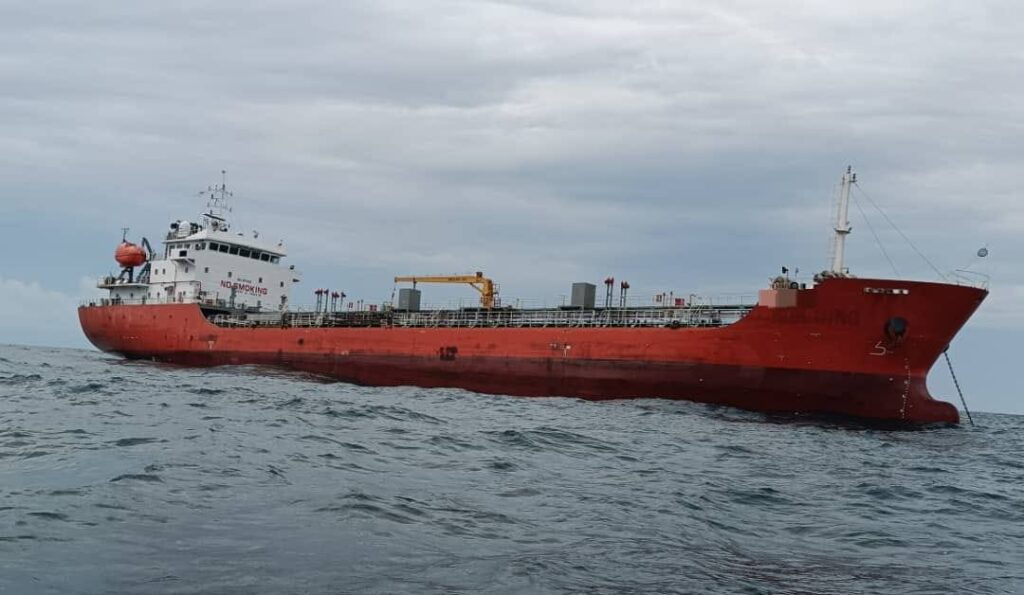 The vessel was operated by 17 crew members, aged between 21 to 58 years, from Pakistan, India and Bangladesh.
The case will be investigated under Section 491B(1)(L) of the Merchant Shipping Ordinance 1952 for anchoring without permission. If found guilty, individuals may be fined not exceeding MYR 100,000 or face an imprisonment term of not more than two years, or both.
Manifold Times previously reported law firm Oon & Bazul LLP sharing on steps shipowners should keep in mind before anchoring and conducting STS operations in Malaysian waters to avoid detention.
Related: Oon & Bazul to shipowners: Measures to take before anchoring, conducting STS ops in Malaysian waters
Photo credit: Malaysian Maritime Enforcement Agency
Published: 29 November, 2023
DNV paper outlines bunkering of alternative marine fuels for boxships
Third edition of its paper series focuses on LNG, methanol and ammonia as alternative bunker fuel options for containerships; explores bunkering aspects for LNG and methanol.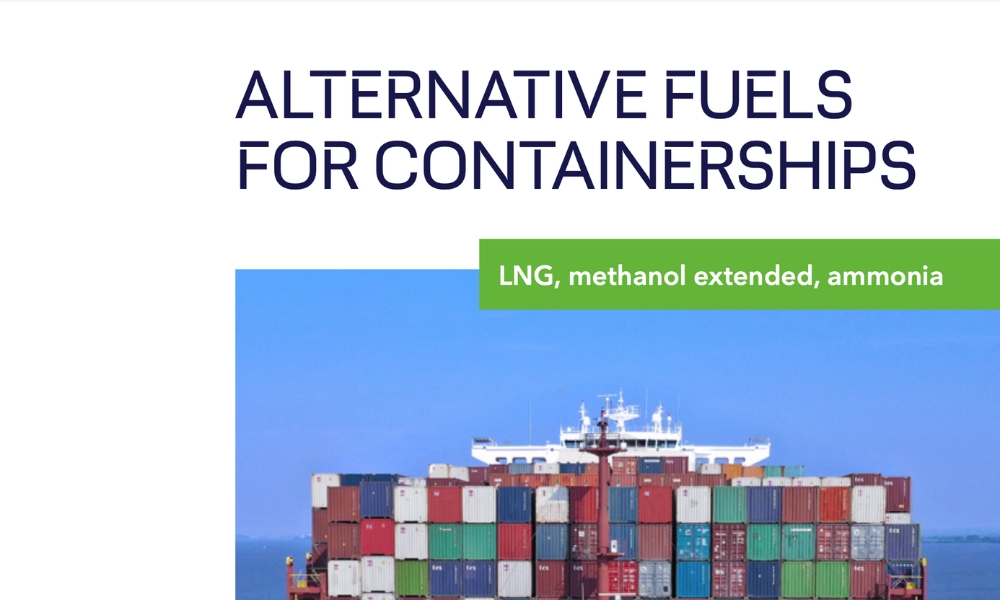 Classification society DNV recently released the third edition of its paper series Alternative fuels for containerships, focused on LNG, methanol and ammonia as alternative bunker fuel options for containerships.
In its updated paper series, DNV examined the different alternative marine fuel options and provided an overview of the most important technical and commercial considerations for the containership sector.
It explored the bunkering technology for LNG, bunkering infrastructure for methanol, and availability and infrastructure of ammonia.
Building on the foundation laid in the second edition, which focused on the most important aspects of methanol as a fuel, this latest third edition delves deeper – exploring the technical intricacies and commercial considerations associated with adopting methanol as an alternative fuel for containerships.
Furthermore, it provides an overview of crucial aspects related to ammonia and discusses its potential as an alternative fuel for containerships.
Amongst others, the new edition of the paper looks at the following aspects:
Technical design considerations for methanol
Commercial implications of adopting methanol as an alternative fuel
Ammonia's potential as an alternative fuel
Availability, infrastructure and ship fuel technology for ammonia
Major updates based on the latest IMO GHG strategy decisions at the MEPC 80 meeting
Note: The third edition of DNV's full paper titled Alternative Fuels for Containerships can be found here.
Related: DNV paper outlines bunkering infrastructure of alternative fuels for boxships
Photo credit: DNV
Published: 29 November, 2023
EDF, LR and Arup launch tool scoring ports' potential to produce and bunker electrofuels
Tool is also applied to three different port scenarios, including ports exploring fuel production and bunkering, ports exploring fuel exports, and ports exploring fuel imports and bunkering.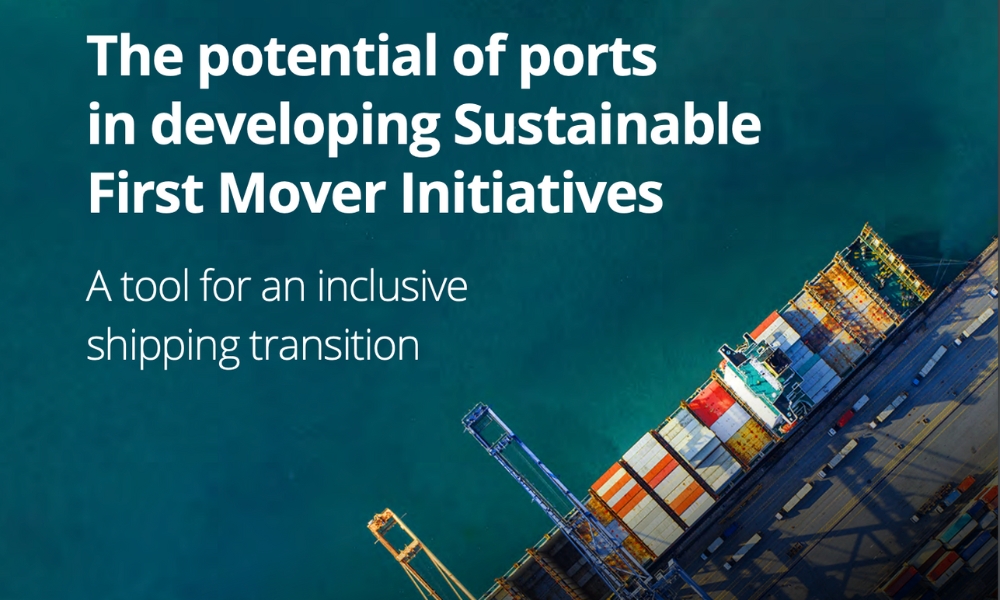 Lloyd's Register (LR) Maritime Decarbonisation Hub and Environmental Defense Fund (EDF), in collaboration with Arup, on Tuesday (28 November) introduced the Sustainable First Movers Initiative Identification Tool, a system to help shipping stakeholders align investment decisions that support the maritime energy transition away from fossil fuels.
The tool, which is presented in a preliminary findings report – The Potential of Ports in Developing Sustainable First Movers Initiatives – scores a port's potential to produce and bunker electrofuels while delivering local environmental and community benefits in alignment with the global temperature target of 1.5 degrees Celsius set by the Paris Agreement.
"Ports can play an important role in kickstarting shipping's decarbonisation process even before global policies are established," said Marie Cabbia Hubatova, Director, Global Shipping at Environmental Defense Fund.
"By considering the impact sustainable first mover initiatives can have on port-side communities, climate, environment and economies, resources can be better directed to locations where these initiatives will make the biggest difference."
With close to two billion people living near coastal zones globally, the role of, and impacts on local port communities must be intentionally considered as the sector decarbonises globally. Ports can play a crucial role in ensuring shipping decarbonisation efforts are done in a way that has positive impacts on port communities.
The preliminary phase of the Sustainable First Movers Initiative Identification Tool analyses 108 ports in the Indo-Pacific region according to five criteria including land suitability, air quality, renewable energy surplus, economic resilience and ship traffic.
It is also applied to three different port scenarios, including ports exploring fuel production and bunkering, ports exploring fuel exports, and ports exploring fuel imports and bunkering. The combined criteria and scenario evaluation determines which ports have the greatest potential (high potential) for sustainable first mover initiatives to lead to significant emissions reductions and positive impacts in nearby communities, such as improved air quality and economic resilience.
"The transition to clean energy supply for shipping can be achieved only if stakeholders act together. Identifying potential port locations is the first step in this process," said Dr Carlo Raucci, Consultant at Lloyd's Register Maritime Decarbonisation Hub. "This approach sets the base for a regional sustainable transition that considers the impacts on port-side communities and the need to avoid regions in the Global South lagging behind."
Regions in the Global South are fundamental in driving the decarbonisation of shipping. To make this transition effective, the rate at which different countries adopt and scale up electrofuels must be proportional to the difference in capital resources globally to avoid additional costs being passed on to local communities. Sustainable first mover initiatives can play an important role in making this happen by ensuring the sector's decarbonisation is inclusive of all regions and by engaging all shipping stakeholders, including port-side communities.
"There's a huge opportunity for early adopter shipping decarbonisation initiatives to unlock benefits for people and planet – shaping the way for a more equitable transition in the 2030s," said Mark Button, Associate, Arup. "Our collective approach shows that taking a holistic view of shipping traffic, fuel production potential and port communities could help prioritise action at ports with the greatest near-term potential."
The tool can be customised according to stakeholders' needs and goals and is dependent on scenario desirability. The next phase of this work will include the selection and detailed assessment of 10 ports to help better understand local needs and maximise the value offered by sustainable first mover initiatives.
LR and EDF carried out a joint study on ammonia as shipping fuel, and LR and Arup have collaborated on The Resilience Shift study focused on fuel demand for early adopters in green corridors, ports, and energy systems, amongst many other projects.
Photo credit: Lloyd's Register
Published: 29 November, 2023