Mysterious engine damages Post IMO 2020 caused by VLSFO?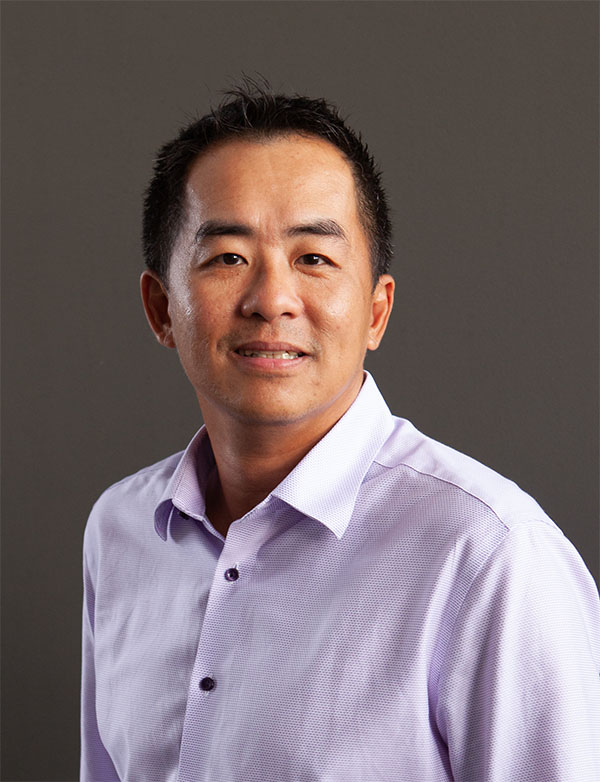 About the Author:
Martin Chew is the Head of Sales & Marketing Marine for Asia Pacific at Innospec Fuel Specialties and is responsible for leading a group of sales managers and support staff to service local and engage new distributors in the region.
He is fully responsible for the development and implementation of short and long term growth strategies for both the Asia Pacific and global sales teams and manages the profit and loss of the business in the region.
Chew, who is a graduate from the Nanyang Technological University with a Master of Science (MSc) in Maritime Studies, started out his maritime career with AET as a Marine Engineer for 13 years in 1993 before moving on to other positions.
He has experience as a Marine Business Manager, Senior Surveyor and Lead Auditor at Lloyd's Register, and has also worked as a Technical Superintendent at Rickmers Group and Malaysian Merchant Marine.
We have now passed the first year of IMO 2020 taking with us lessons learnt along the way. The maritime sector has largely been successful in the transition from 3.5% to 0.5% bunker fuels, but the change has literally opened up a can of worms for marine engineers and technicians to handle.
Among them is the appearance of engine deposits (i.e. carbon, calcium) in vessel engines after ships began to use newly introduced 0.5% sulphur VLSFOS.
Traditionally, higher base number (BN) CLOs [BN70 to BN100] have been used for marine engines burning traditional 3.5% sulphur HSFO; these CLOs have high detergency and are able to adequately protect the internal power plant environment when burning 3.5% sulphur HSFO.
IMO 2020 has resulted in the appearance of a new generation of 0.5% sulphur VLSFOS in the market; these products are blended differently from traditional 3.5% HSFOs and, unlike HSFOs, have compatibility issues when mixed with other fuels.
The consumption of 0.5%S VLSFOs have also led to shipowners using lower BN CLOs [BN25 to BN40] to prevent excessive residual BN that may result in the formation of calcium deposits that causes scuffing to engine liners.
Initially, experts thought engine damage from the breakage of piston rings and liner wear were caused by CLOs having compatibility issues with VLSFOs; however, more experience and tests have now led them to believe VLFSOs with delayed combustion and after burning characteristics to be the main contributor to these damages.
As recommended by engine makers, some vessels have now resorted to CLO switching (alternating weeks between BN40 and BN100 consumption) hoping to find a balance between residual BN and good detergency.
CATEGORY II CLOs TO THE RESCUE?
The complications above have led to CLO manufacturers producing category II CLOs that offer the best of both worlds by sharing the increased detergency levels of high BN CLOs while still preserving enough residual BN to provide the proper level of protection – which in theory results in clean and trouble free engine operations with VLSFOs.
The majority of these category II CLOs are now under the mandatory 6,000 hours of testing before being offered the No Objection Letter from respective engine makers.
However, the question still remains if category II CLOs will solve engine damage issues; some say it will not as long as marine engines continue to suffer from delayed combustion and long after burning from use of VLSFOs.
Most marine engineers we have spoken to agree on the basic marine engineer fundamental that after burning potentially causes impingement on liner surfaces and no lubrication oil (CLO) can survive such tough conditions.
Another question to ask engineers is, did we face similar issues when vessels were on LSMGO with even lower BN CLOs?
Likely not and that is because MGO burns better leaving lesser carbon deposits; in those conditions there is no question of detergency that arises.
THE ADVANTAGES OF FIA OVER CCAI*
While the use of category II CLOs may solve certain engine deposit issues from incomplete combustion, a prudent method to resolve the formation of engine deposits may be to first avoid the situation in the first place by introducing an environment encouraging full combustion.
Poor combustion affects between 4-20% of the worldwide fleet (depending on who you ask) and stems ultimately from the source of fuel.
Instead of using traditional fuel quality measures such as Calculated Carbon Aromaticity Index (CCAI) which simply gives a value, one can consider obtaining the combustion profile of VLSFOs through Fixed Ignition Analysis (FIA).
FIAs allows engineers to identify major fuel quality markers such as the Ignition Delay (ID) of VLSFOs which indicates a fuel's tendency for after-burn, incomplete combustion and products of combustion that lead to engine damage.
When known, the FIA combustion profile can be optimised through the simple addition of fuel treatment chemicals such as Octamar™ Ultra HF to boost key para-meters to reduce ignition delay, after burn and combustion period – allowing for a full combustion.